I will forever be grateful for the idea of "Galentine's Day" from the show Parks and Rec. While I love Valentine's Day and the celebration of romantic love, I was so thrilled when the idea of a unique day to focus on celebrating friendship with your girlfriends became popular. You know me –  I will take any excuse to celebrate. But celebrating my amazing gal pals is one of my favorite excuses! If you're excited about honoring your besties this year for Galentine's Day (often celebrated on February 13th) but aren't sure how, check out these 13 Galentine's Day Party Ideas from me and some of my favorite gal pals!
13 Galentine's Day Party Ideas to Celebrate Friendship
Who doesn't love dipping stuff in cheese and chocolate?! Throw a festive and fun Fondue Night for your friends with both cheese and chocolate. The fondue makes the food more interactive, which is always a plus. I also provide FREE printable signs and favor recipe cards so your party planning is even easier for you! Get details HERE.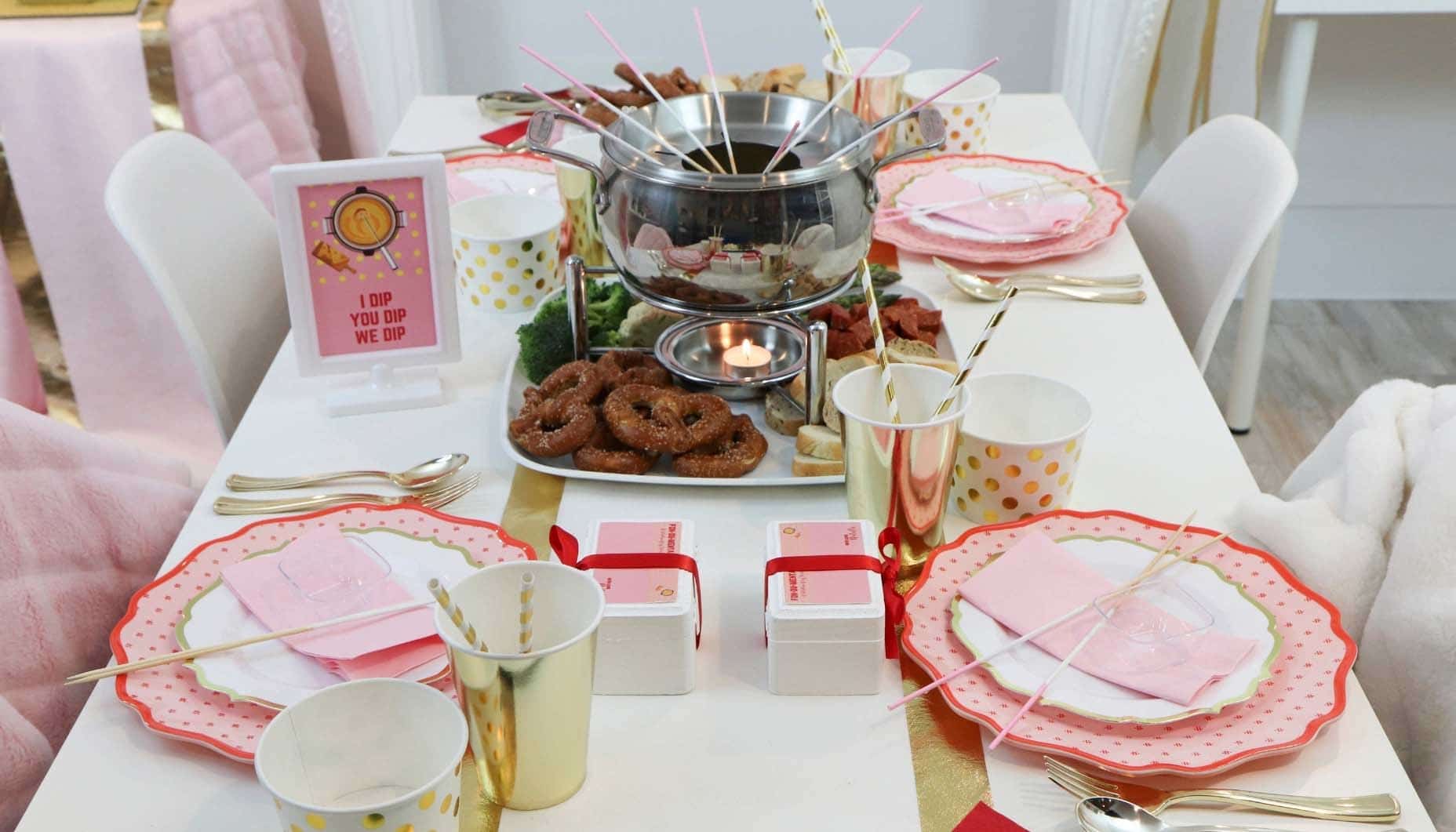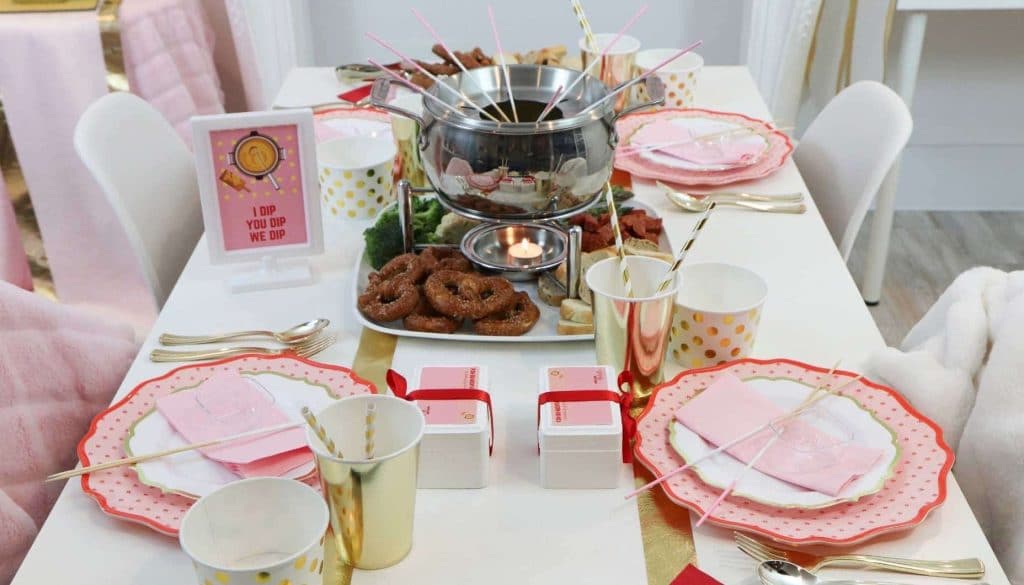 Speaking of interactive parties, I love celebrations that have entertaining activities built in. My girlfriends and I had so much fun at a Flower Arranging Party where we learned how to create gorgeous floral arrangements from an expert (who also happened to be one of my lovely friends). This would make a great Galentine's Day Party where your girls can learn a new skill while celebrating your friendship! Get details HERE.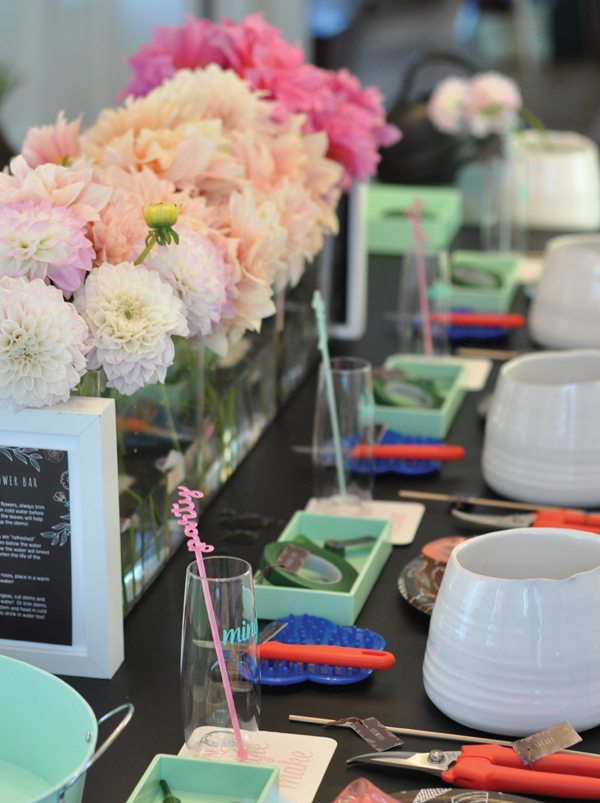 This brightly colored modern Geometric Heart Themed Party is full of energy and cuteness. Plus, I have instructions for how to create a big and bold geometric heart backdrop with colored masking tape! Inexpensive but with a big impact. Get details HERE.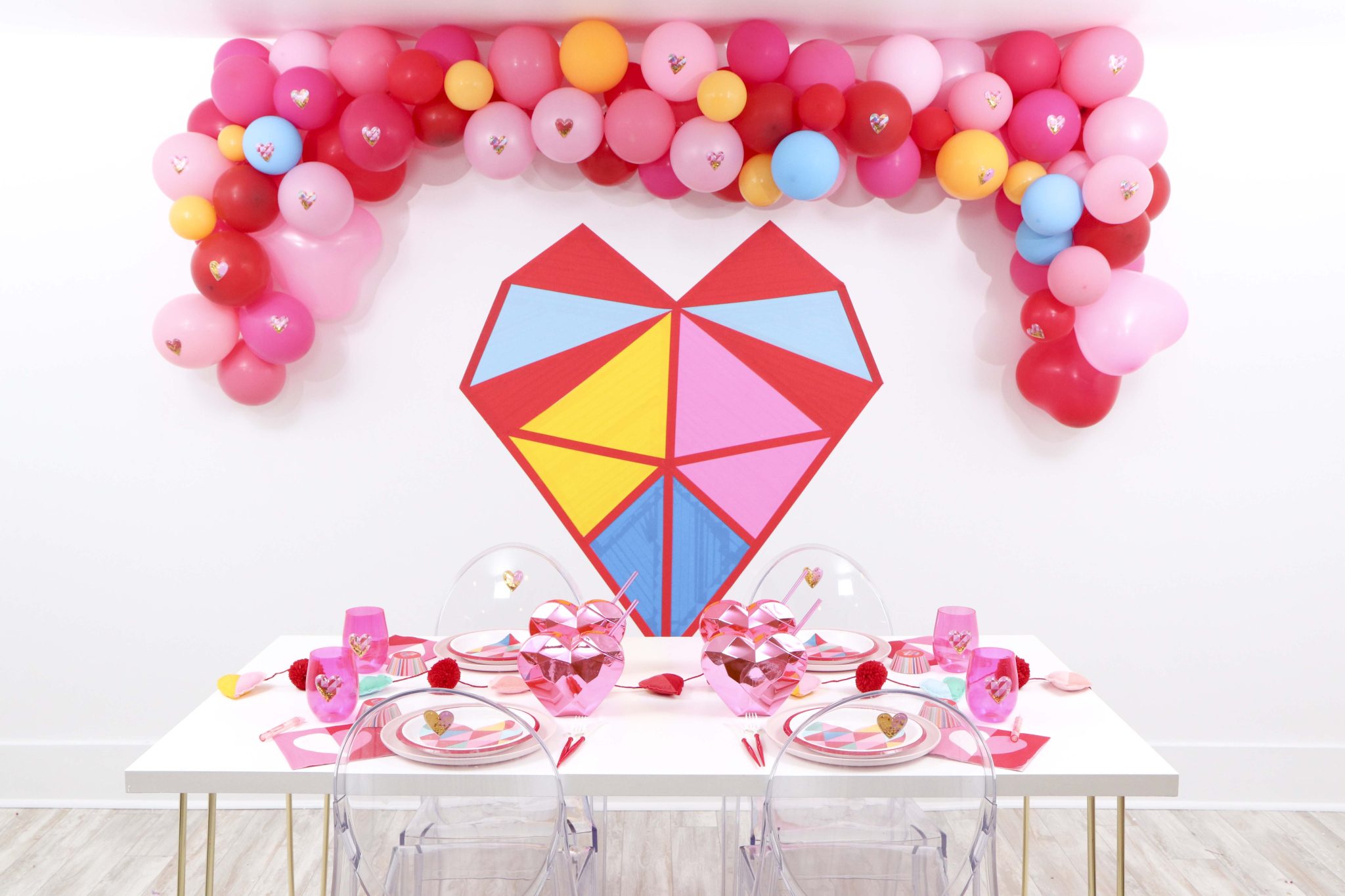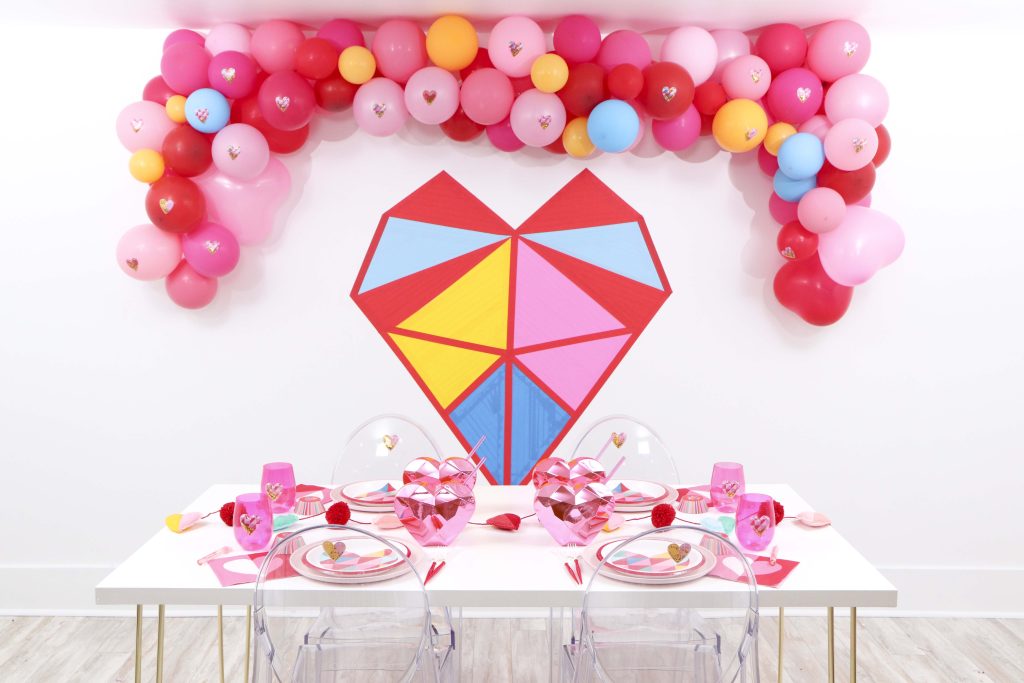 For a softer look, take inspiration from my Watercolor Heart Party. Originally styled as a bridal shower, the theme and colors work perfectly for a pretty Galentine's Day Party as well. Bonus: This one also has a DIY backdrop! Get details HERE.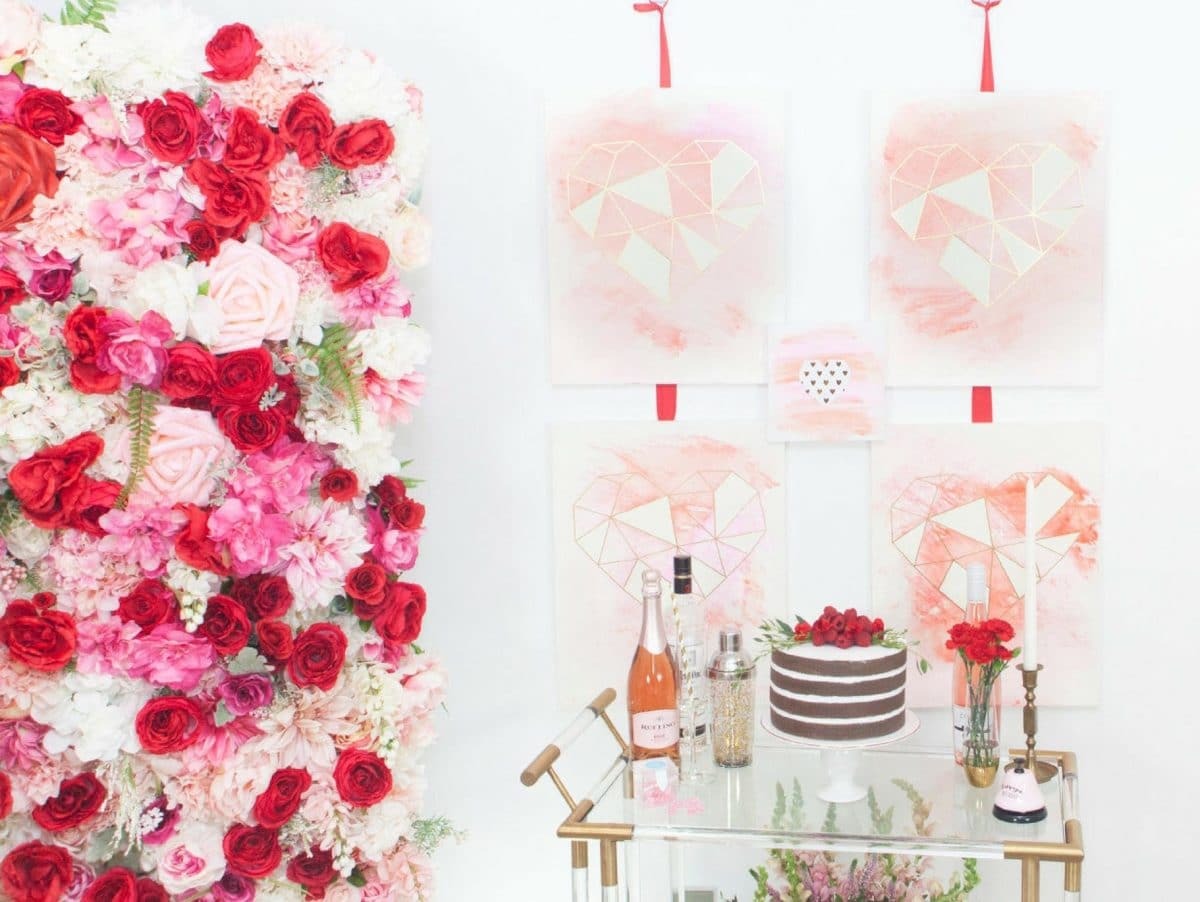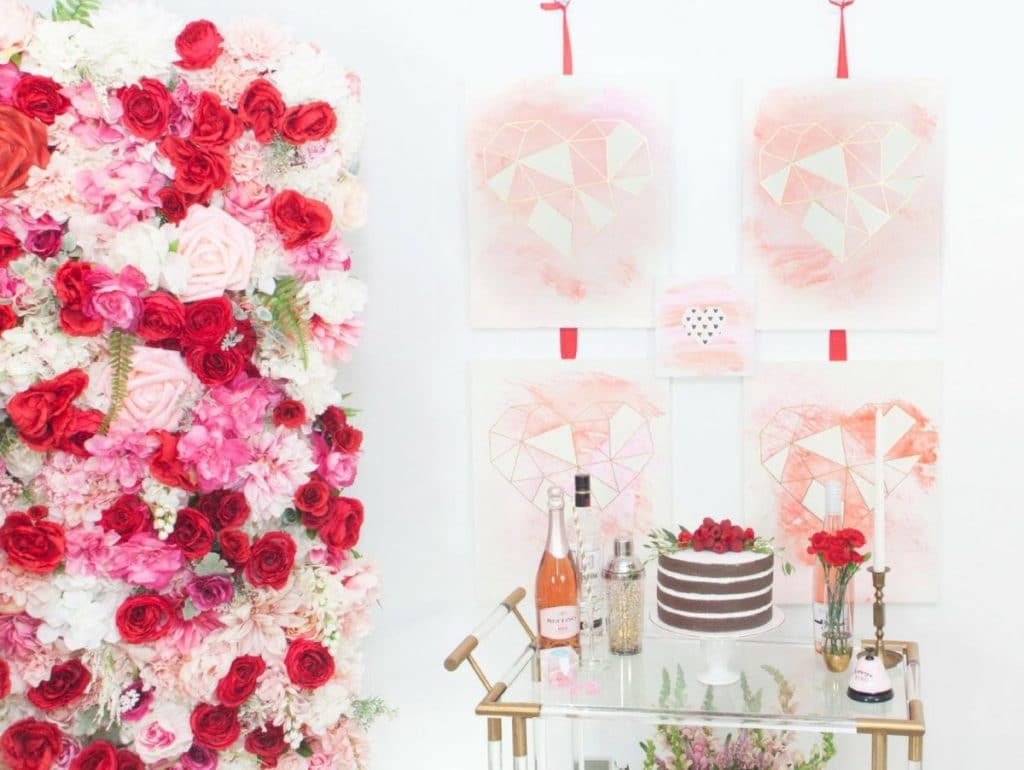 Feelin' "So Fetch" this year? Check out this crazy cool "Mean Girls" movie themed party from my friend Annaliese from A Joyful Fete. This party has a pretty pink and purple color scheme and FREE printables – talk about "grool". Get details HERE.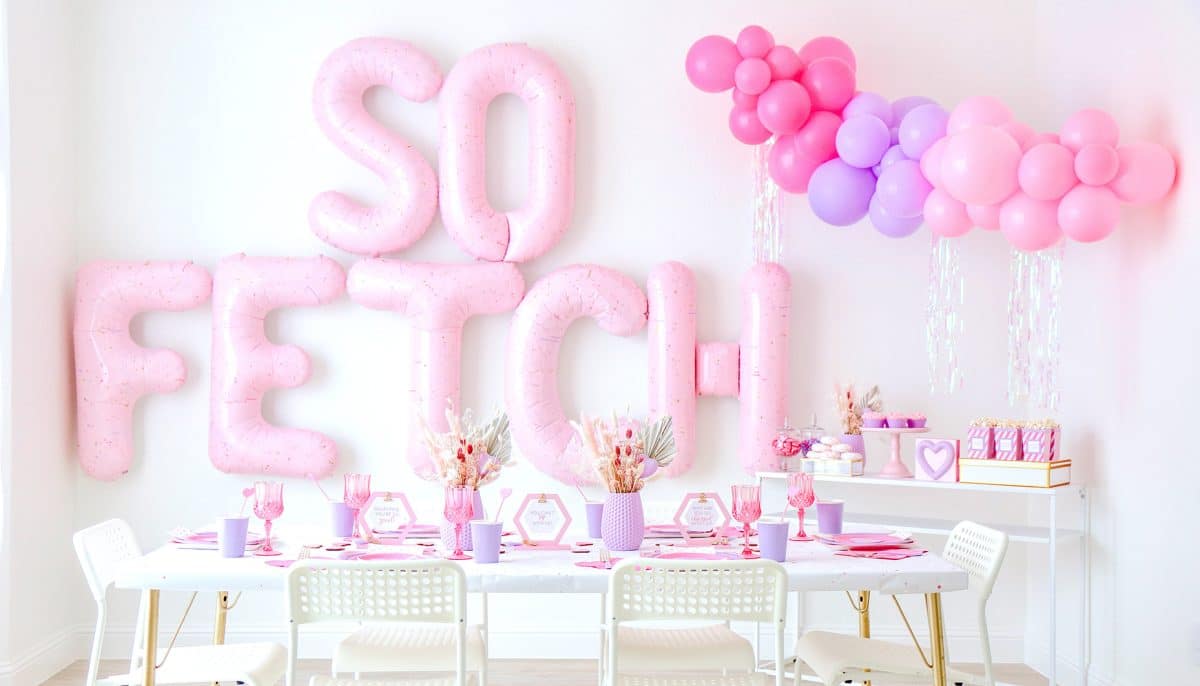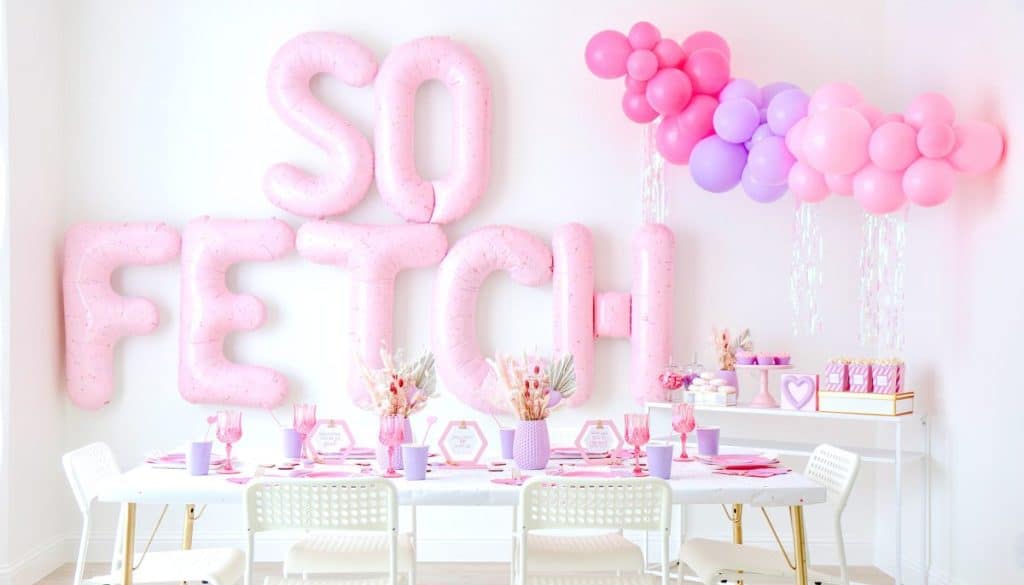 The talented Annaliese also created this Galentine's Day Crafting Party. Covered in traditional red and pink hearts, it includes sweet little heart-themed crafts for you and your girls to make and take home. Get details HERE.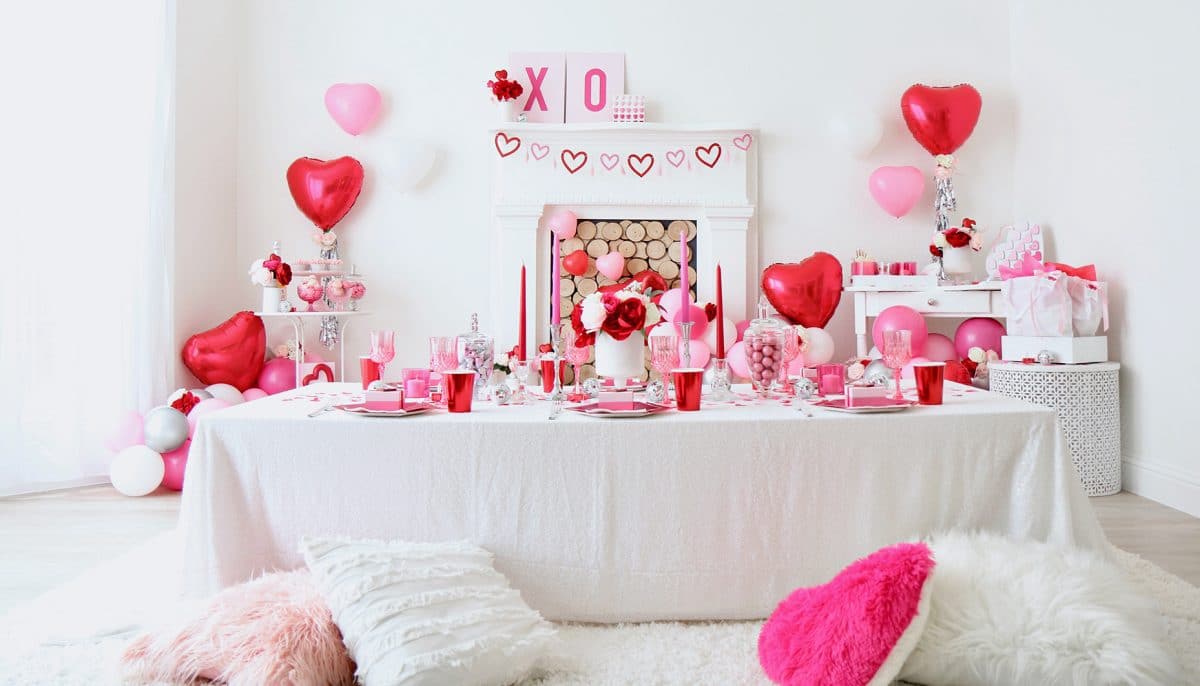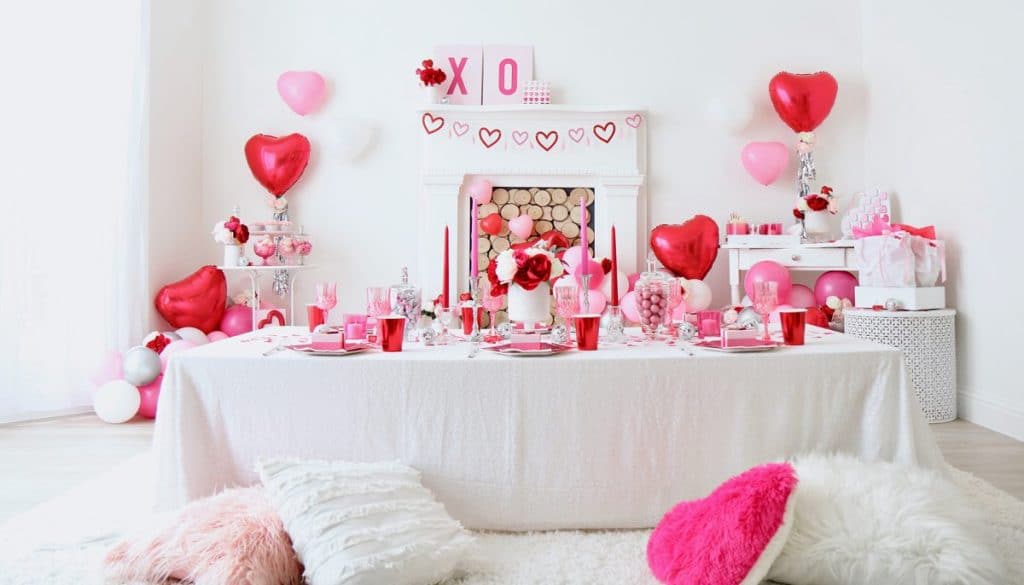 If you're looking for less traditional, how about this cute Cactus Themed Party? Annaliese created an amazing balloon backdrop that guests will love. Throw in some margaritas and delicious desserts and this party is prickly perfect! Get details HERE.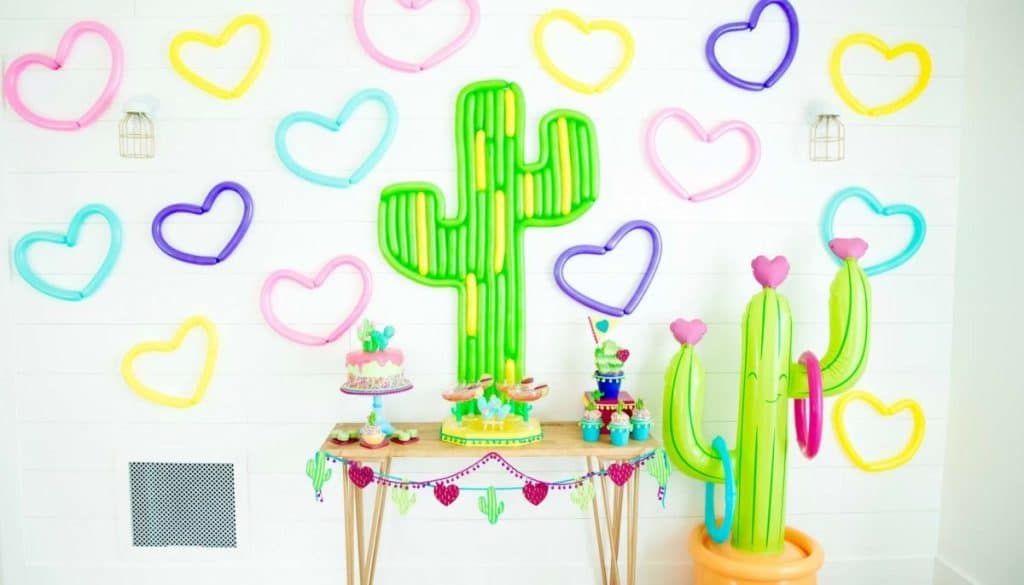 Got a group of single girls ready to celebrate their freedom? Throw a hilarious Anti-Valentine's Day Galentine's Day Party full of silly and snarky decor. Missy and Kristen from Sweetly Chic Events set up this punny party celebrating the singles. Get details HERE.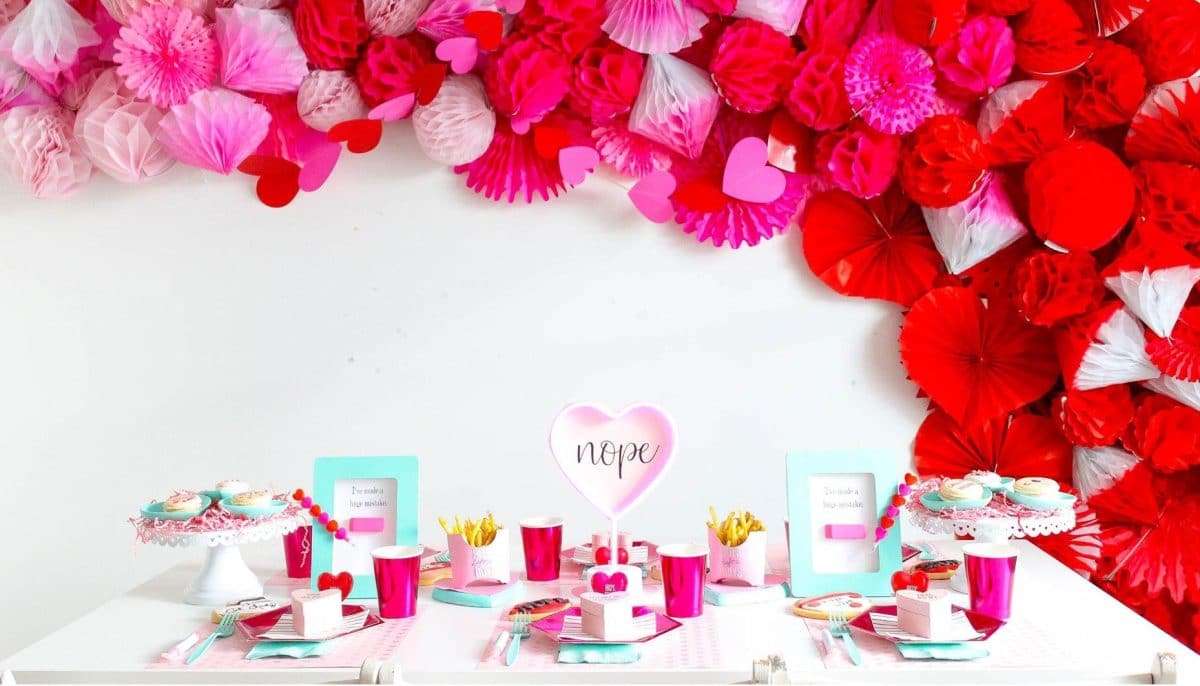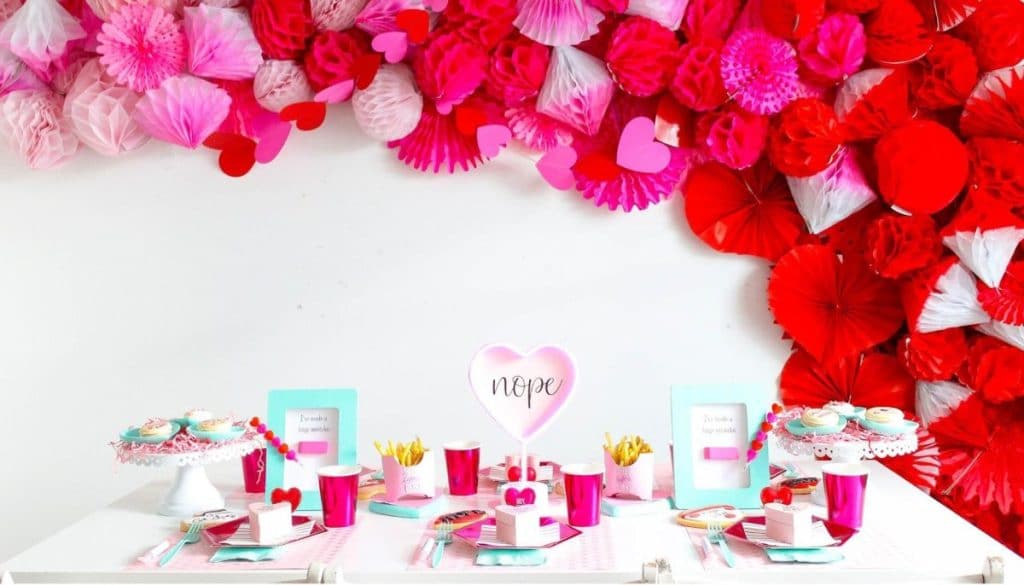 This classy Galentine's Day Party from my friend Jennifer of Jen T. by Design focuses on good food and good wine. Who wouldn't love that? With a glamorous gold, red, black and white color scheme and tons of easy DIY decor ideas, it's a recipe for the perfect night in with your girls. Get details HERE.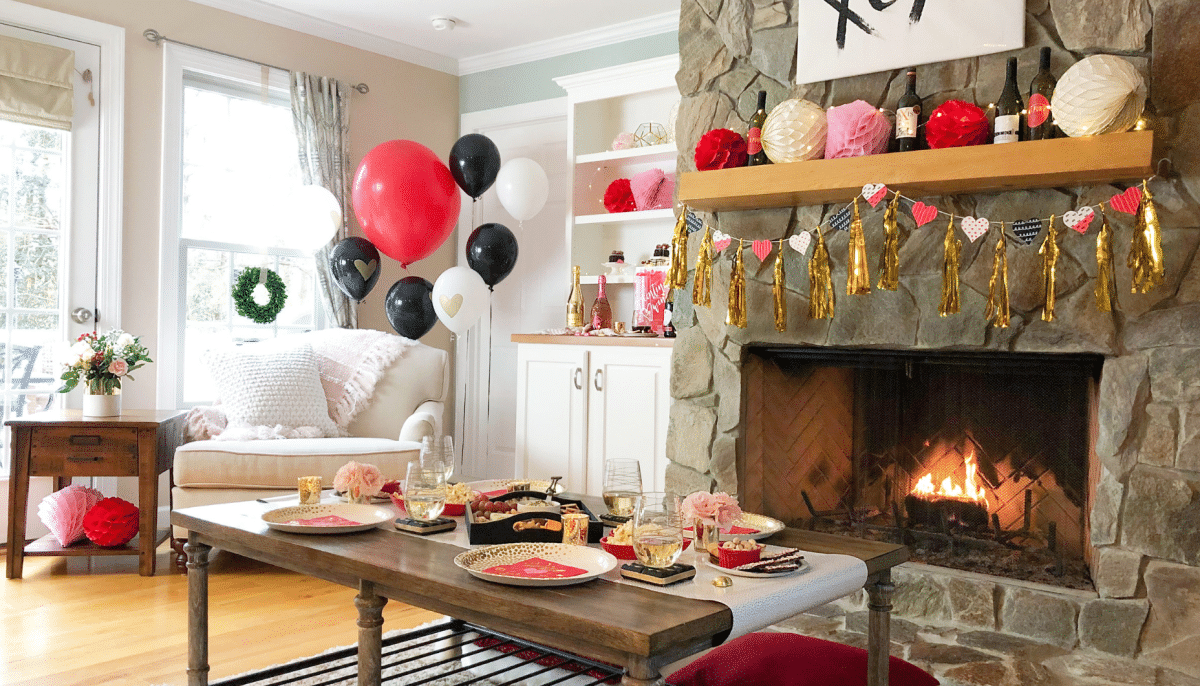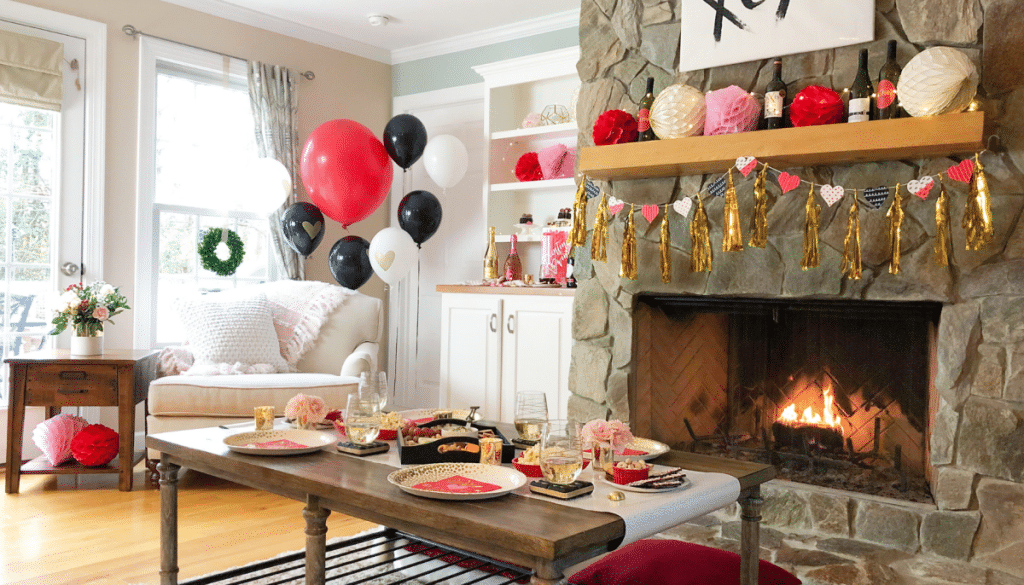 Anyone in your girl group a bit of a Drama Llama? Lean into it and throw a Llama-Themed Galentine's Day Party. This humorous and festive party was created by my sweet friend Sarah of Sarah Sofia Productions, and it works for girls of any age. Get details HERE.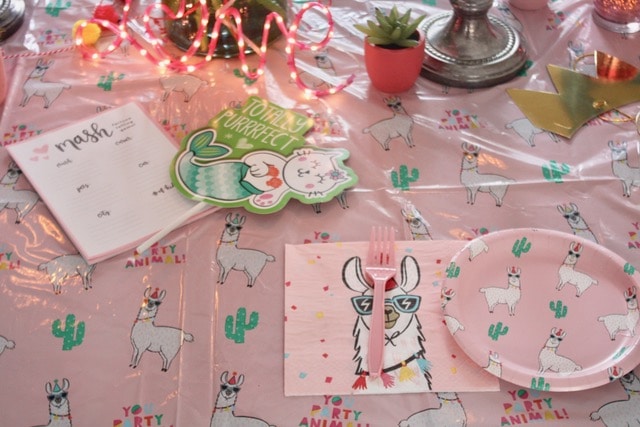 If you're going for less of a silly and more of a sophisticated feel, try this gorgeous Queen of Hearts Royal Celebration. The amazing Bri from Parties with a Cause set the decor and a marvelous menu of food for this elegant Galentine's Day Party. Get details HERE.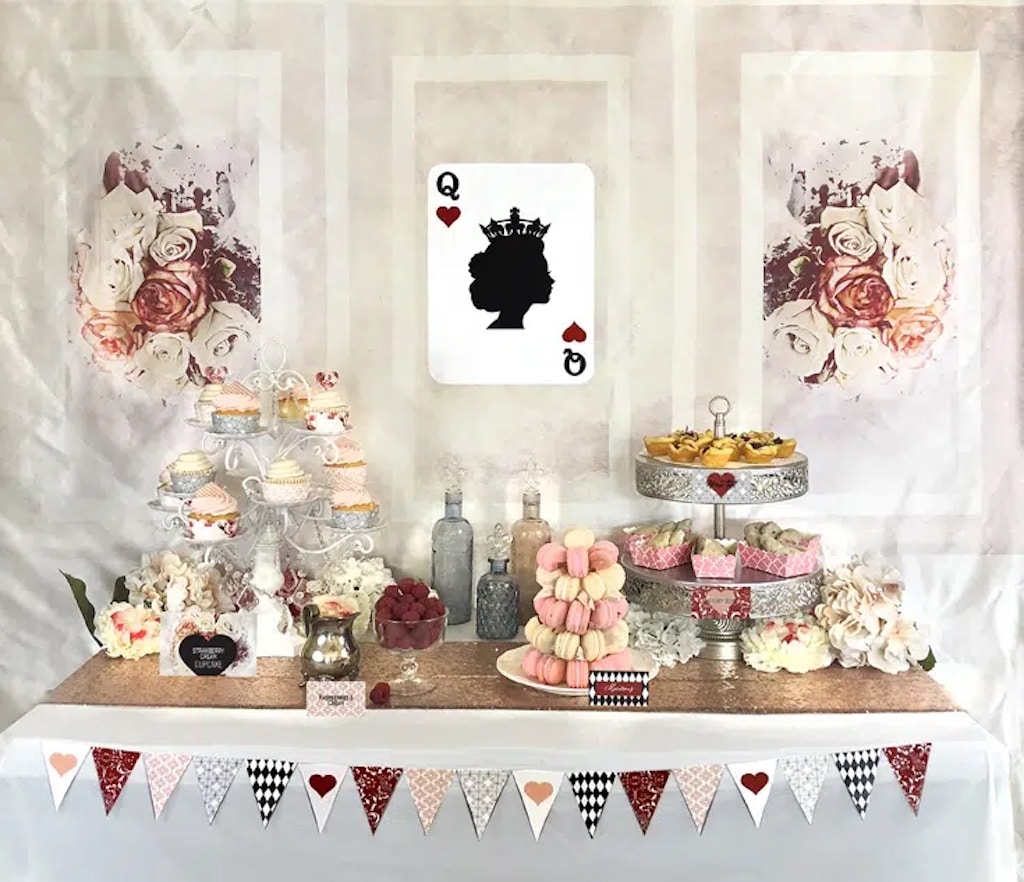 Keeping things small and simple this year? Try out this super sweet Floral Soiree from Lori of Pop of Gold. She shows exactly how to create those adorable heart balloon flowers, and how to set a superb table. Get details HERE.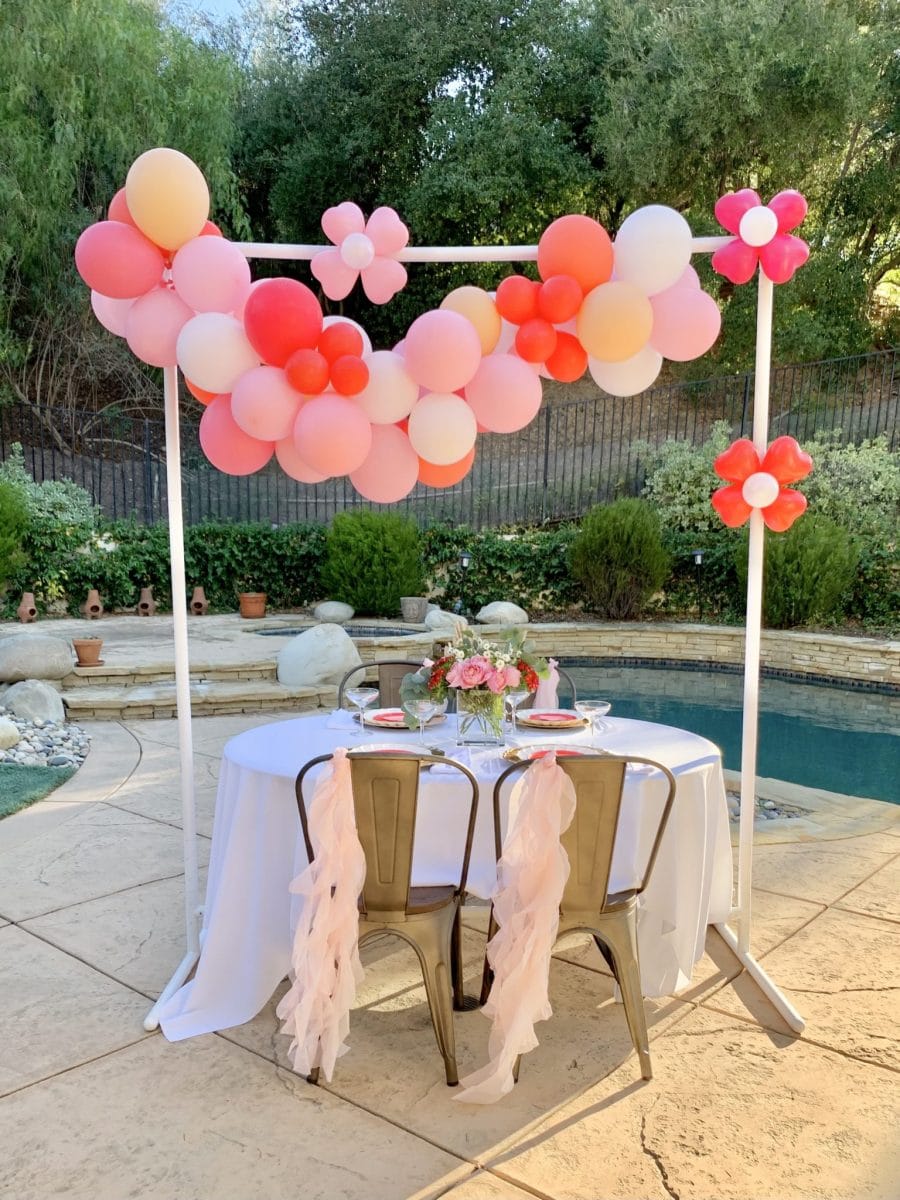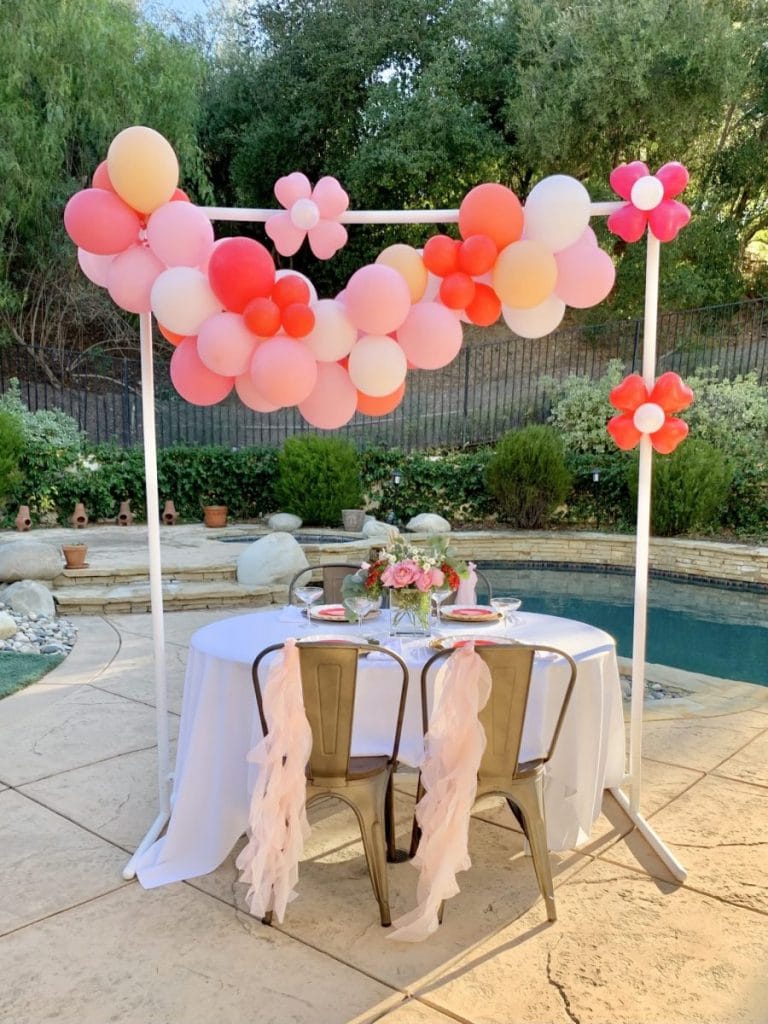 This modern and chic Coffee and Dessert Bar is perfect for a party celebrating your ladies. Carolina of MINT Event Design is a queen of dessert tables and shows us how to create one with a contrasting black and pastel pink color scheme. Combine it with coffee and you have perfection. Get details HERE.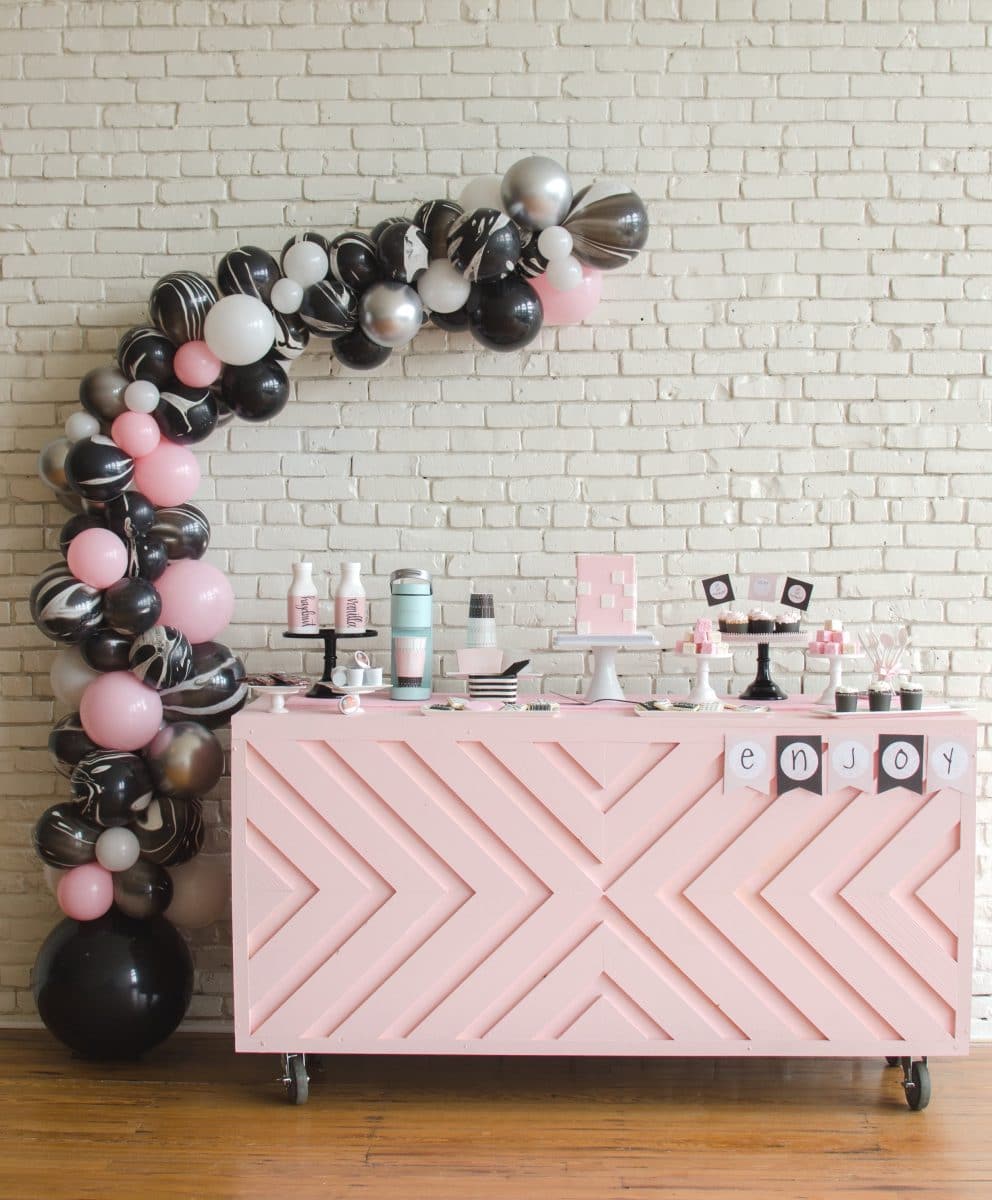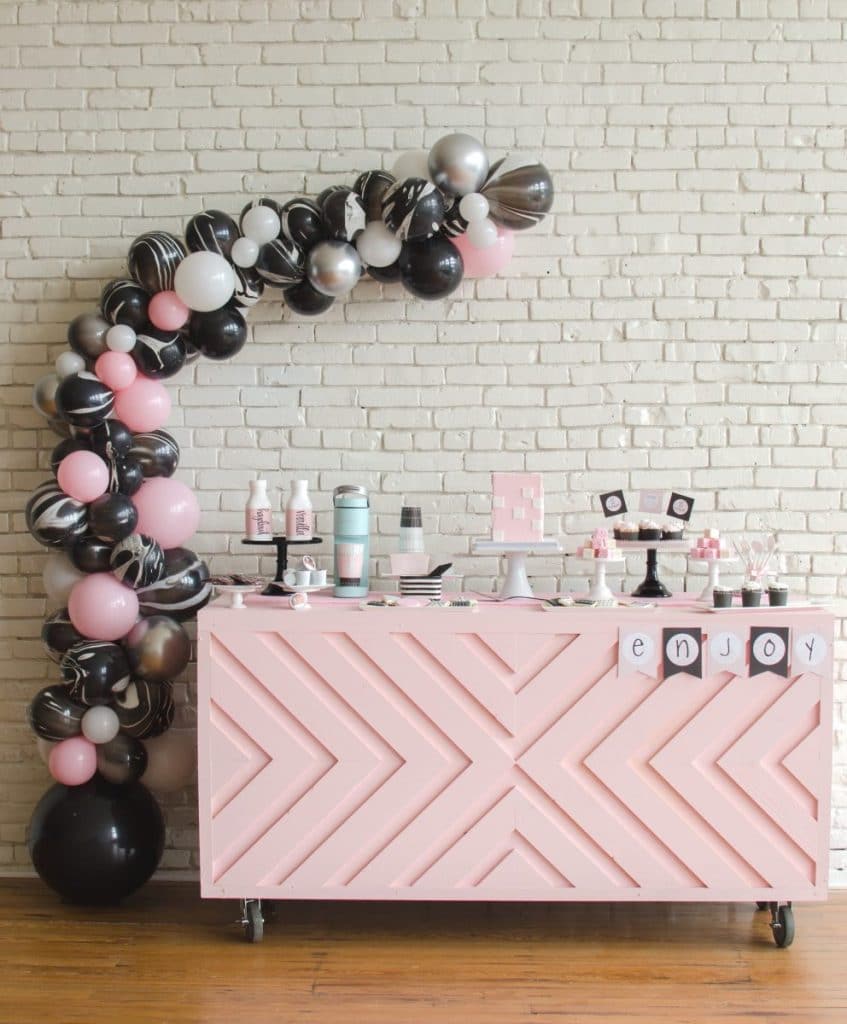 Bonus Galentine's Day Party Reccomendations
One of my favorite treats to have at any party is decorated cookies. They are such a fabulous way to personalize any party. Whether part of your dessert table, or given as favors to take home, your gal pals will love them! And I am so inspired by (and in love with) all of my friend Kelley Douglas of Sugarly's creations. Check out some of the cute ones of hers I found that I think would be perfect for a Galentine's Day party!
Speaking of party personalization and things I am in love with, I just have to share the adorable party supplies from my friends at Creative Amme. From the cutest tic-tac-toe board to keep your gals entertained, to personalized heart-shaped placecards and utensil holders, they've got what you need to make your friends feel special at your Galentine's day party.
For more Valentine's Day inspiration, be sure to check out my post with 15 Valentine's Day Party Ideas for Kids and Teens!
Happy Partying!

PIN FOR LATER: