For years, my community has enjoyed celebrating the start of the fall season by throwing a Fall Festival. I wasn't about to let COVID-19 ruin our tradition! With some creative thinking and a few tweaks to our usual routine, we were able to have a fun fall festival while making sure to keep everyone safe and comfortable. Here are my Five Top Tips for Hosting a Socially Distant Fall Festival! (Psst…when you're done reading these tips, don't forget to read all about how I set everything up for this Fall Festival HERE).
1 – Enjoy the outdoors.
Keeping the festival outdoors, where there is sun and adequate air movement, ensures that germs are less likely to spread. It's the perfect time to enjoy the crisp fall air and cooler temps! Use your driveway, front yard, backyard, or all three to create a fun (and safe!) fall festival setting.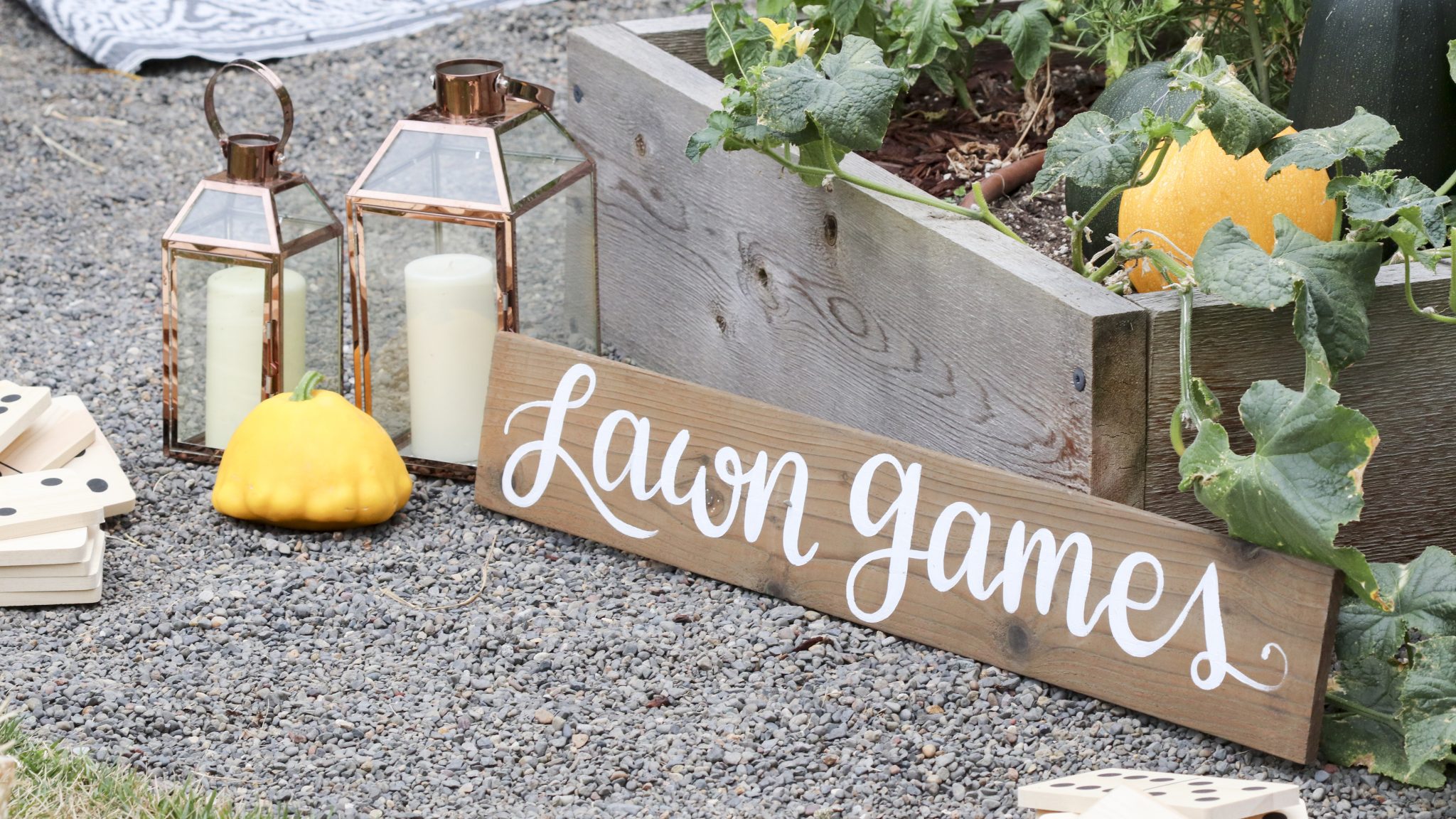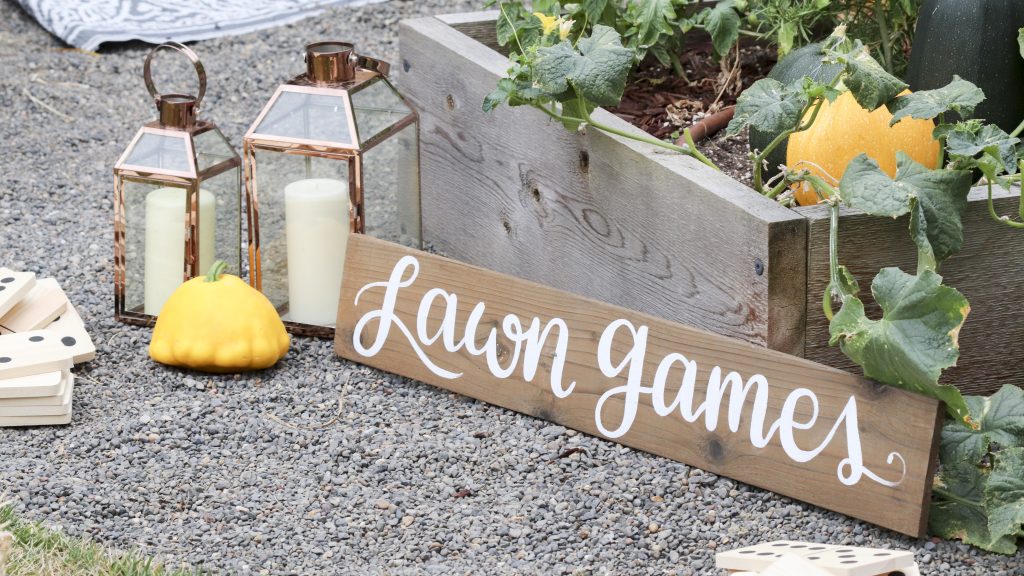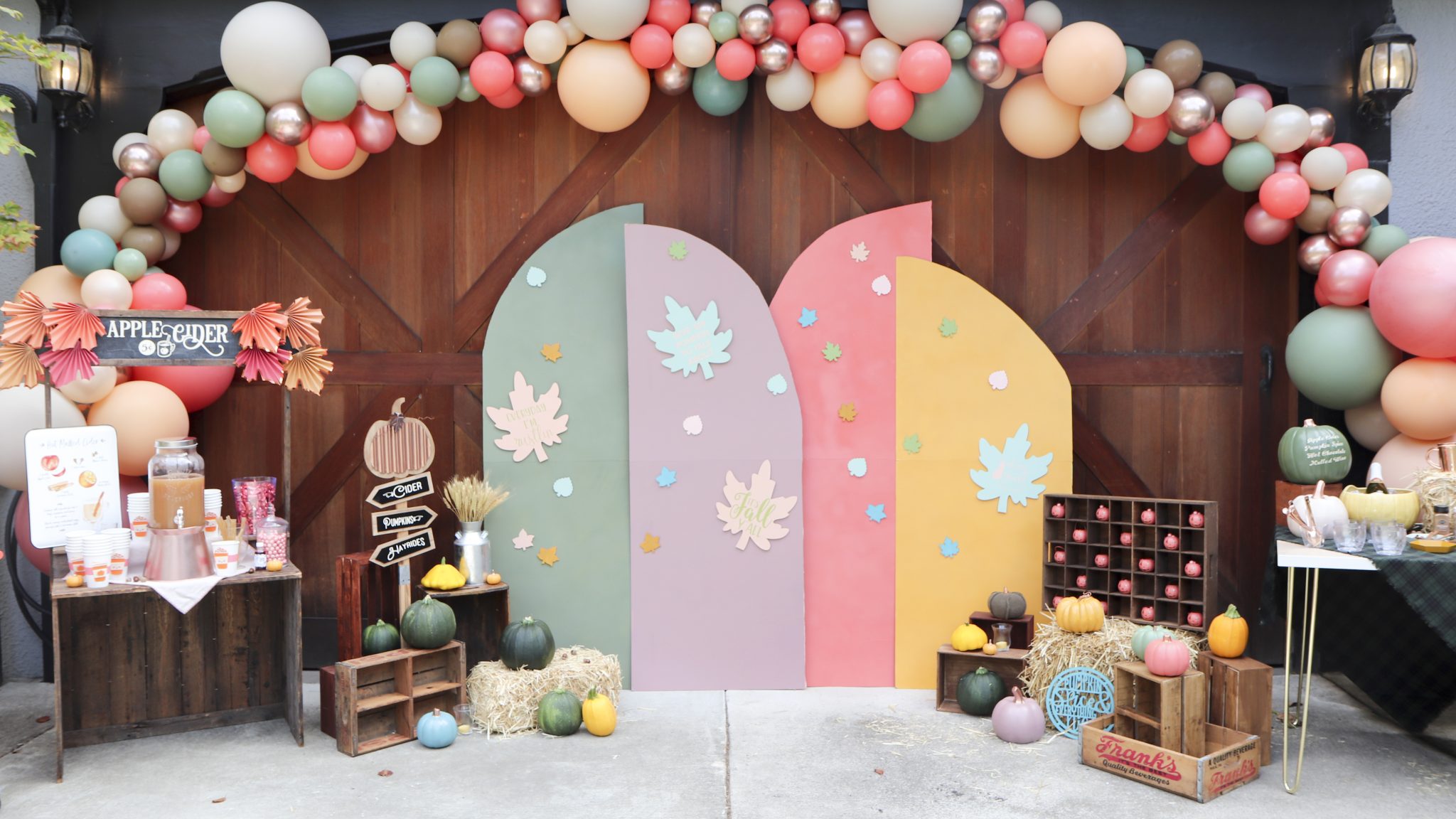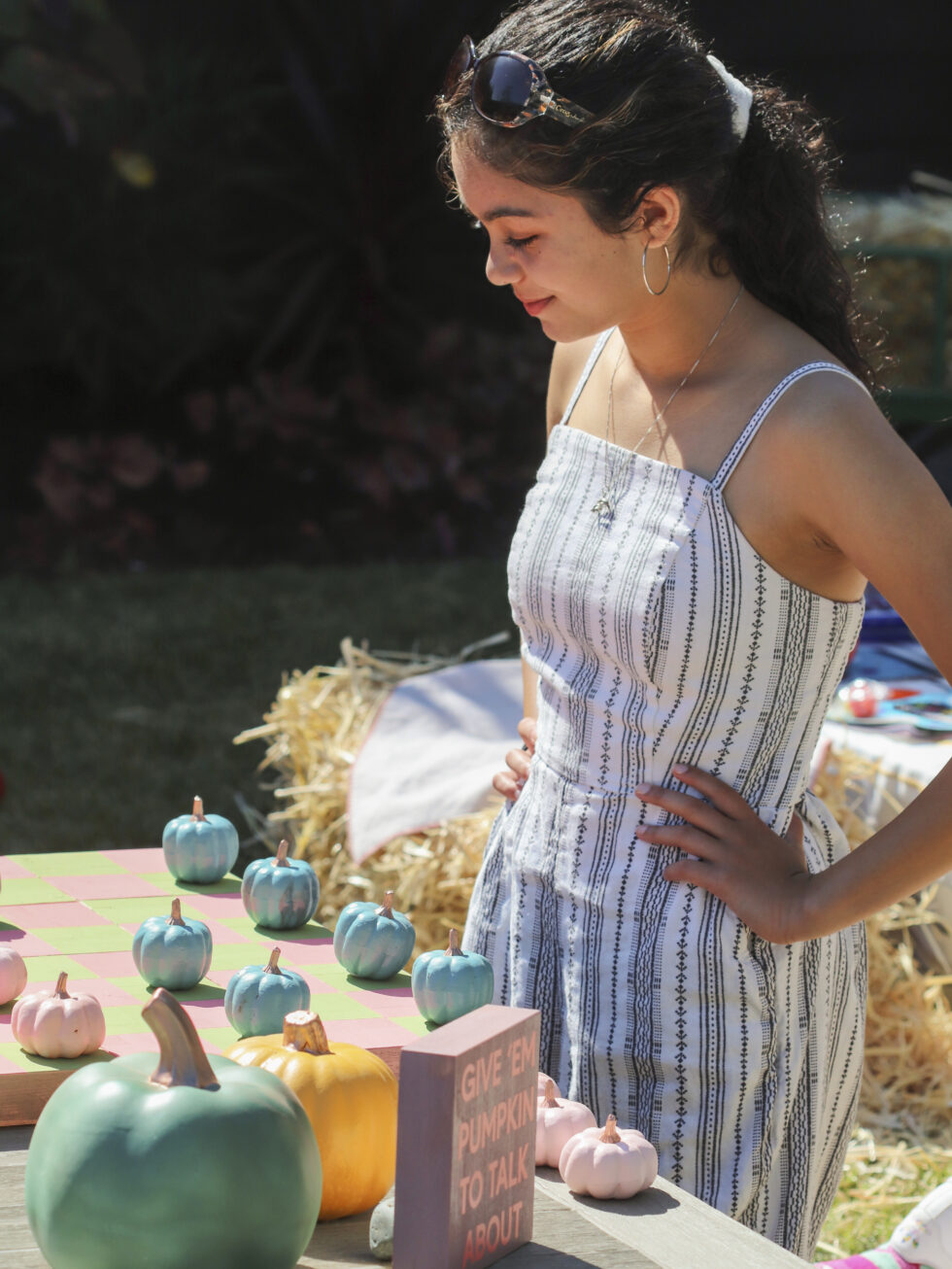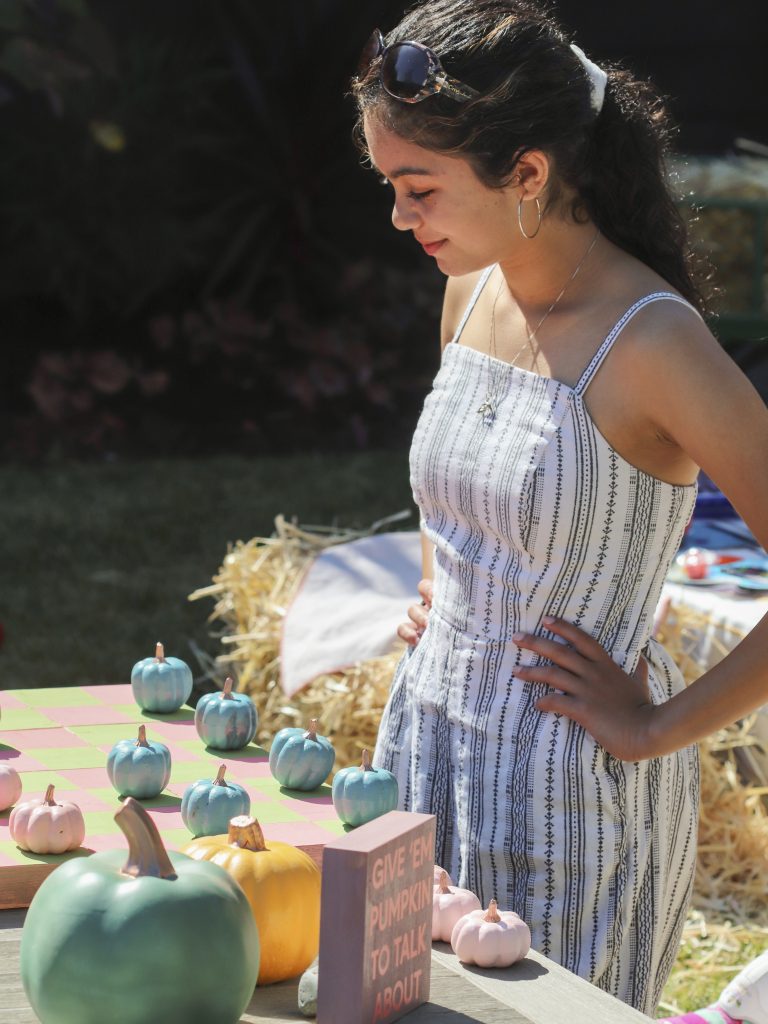 2 – Celebrate one family "bubble" at a time.
Because it's still not a good idea to hang out in large groups right now, we kept the entire fall festival setup up for three full days, and used a Google scheduler to have families sign up for festival time slots. That way, each family "bubble" only interacts in close proximity with themselves and aren't exposed to anyone's germs outside of their "bubbles". To make sure of this, we made sure to give ourselves enough time in between each family's time slot to sanitize everything.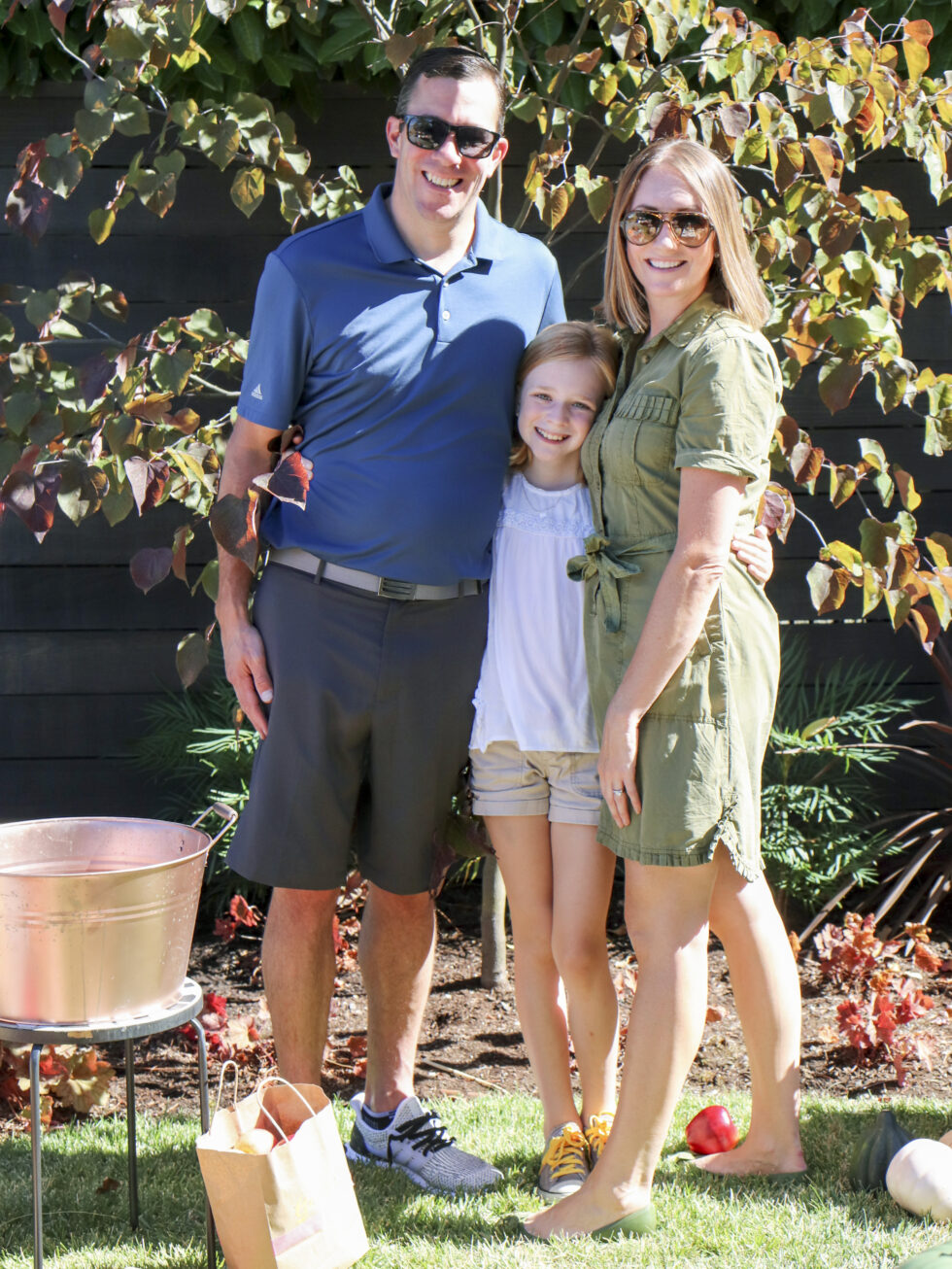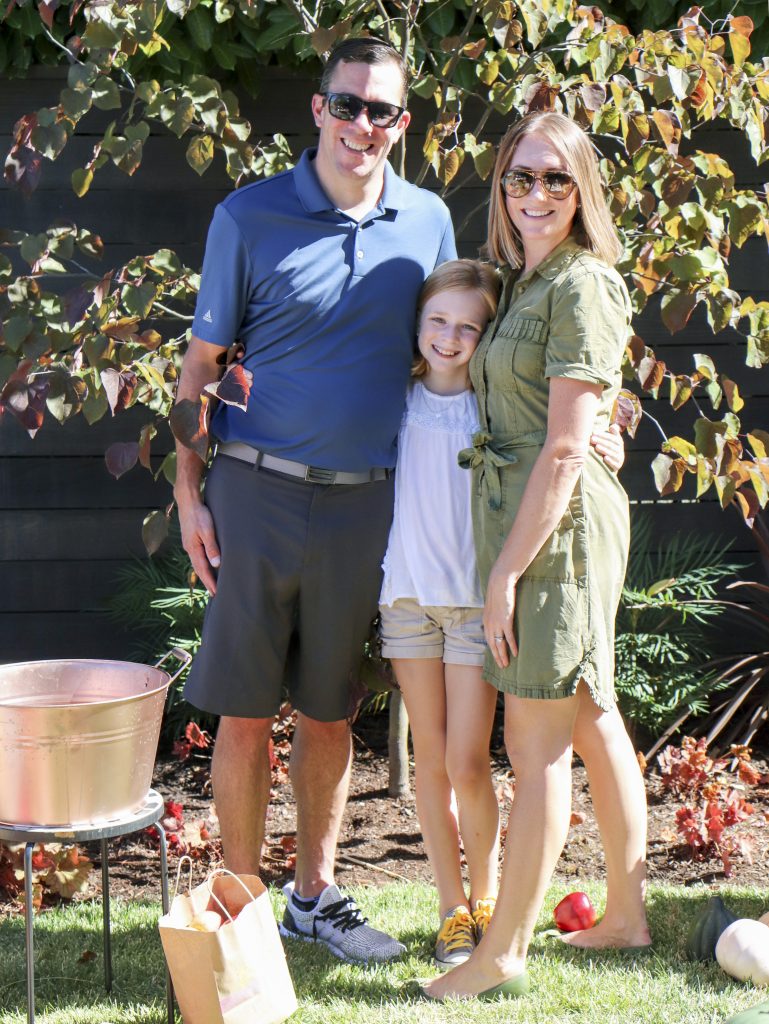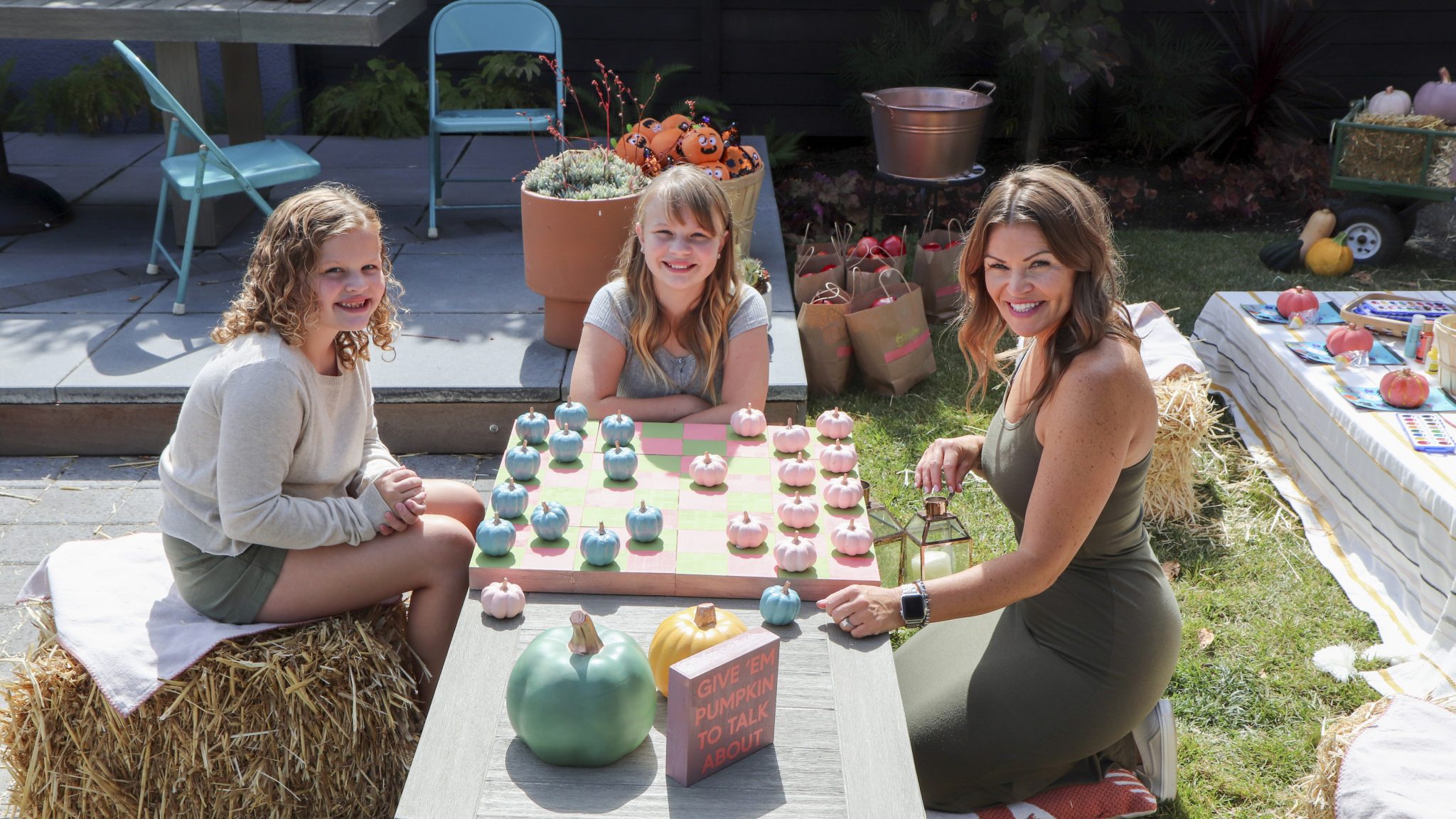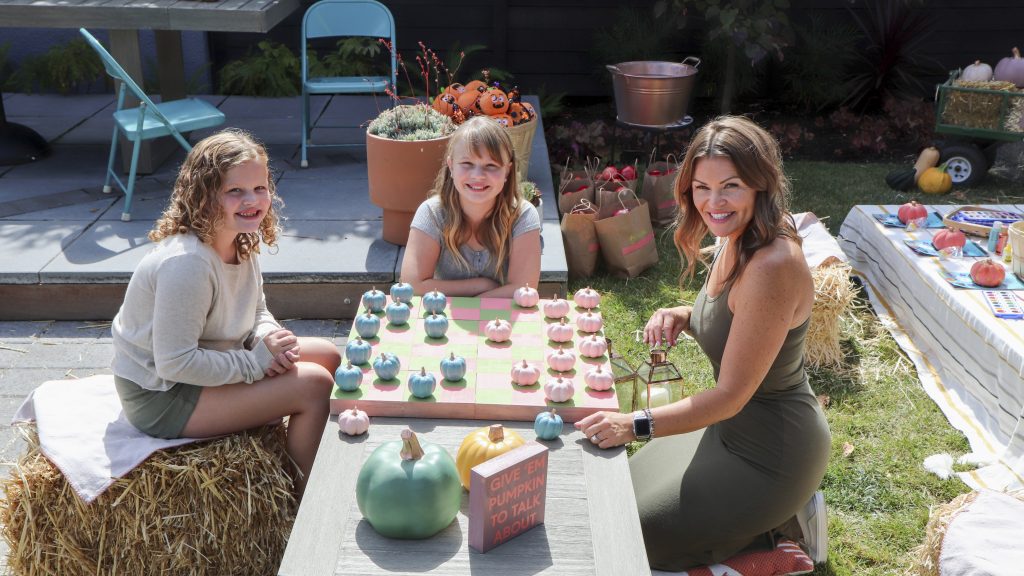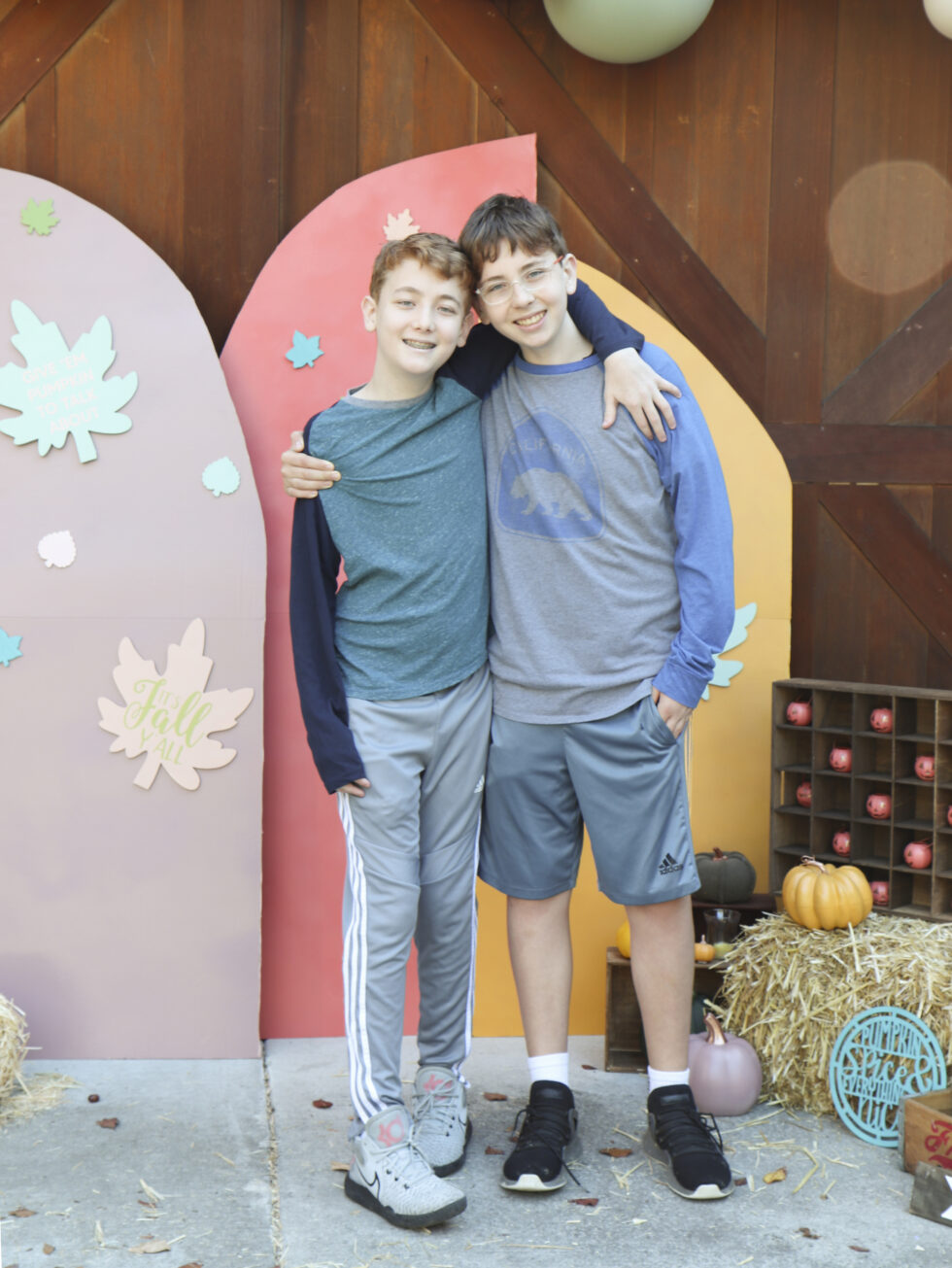 3 – Keep it clean.
In addition to sanitizing the high-touch surfaces in between each family's participation, we provided plenty of hand sanitizer and disposable gloves for families to use throughout their time at the festival. This helps to keep everything clean, and also provides peace of mind for the families participating.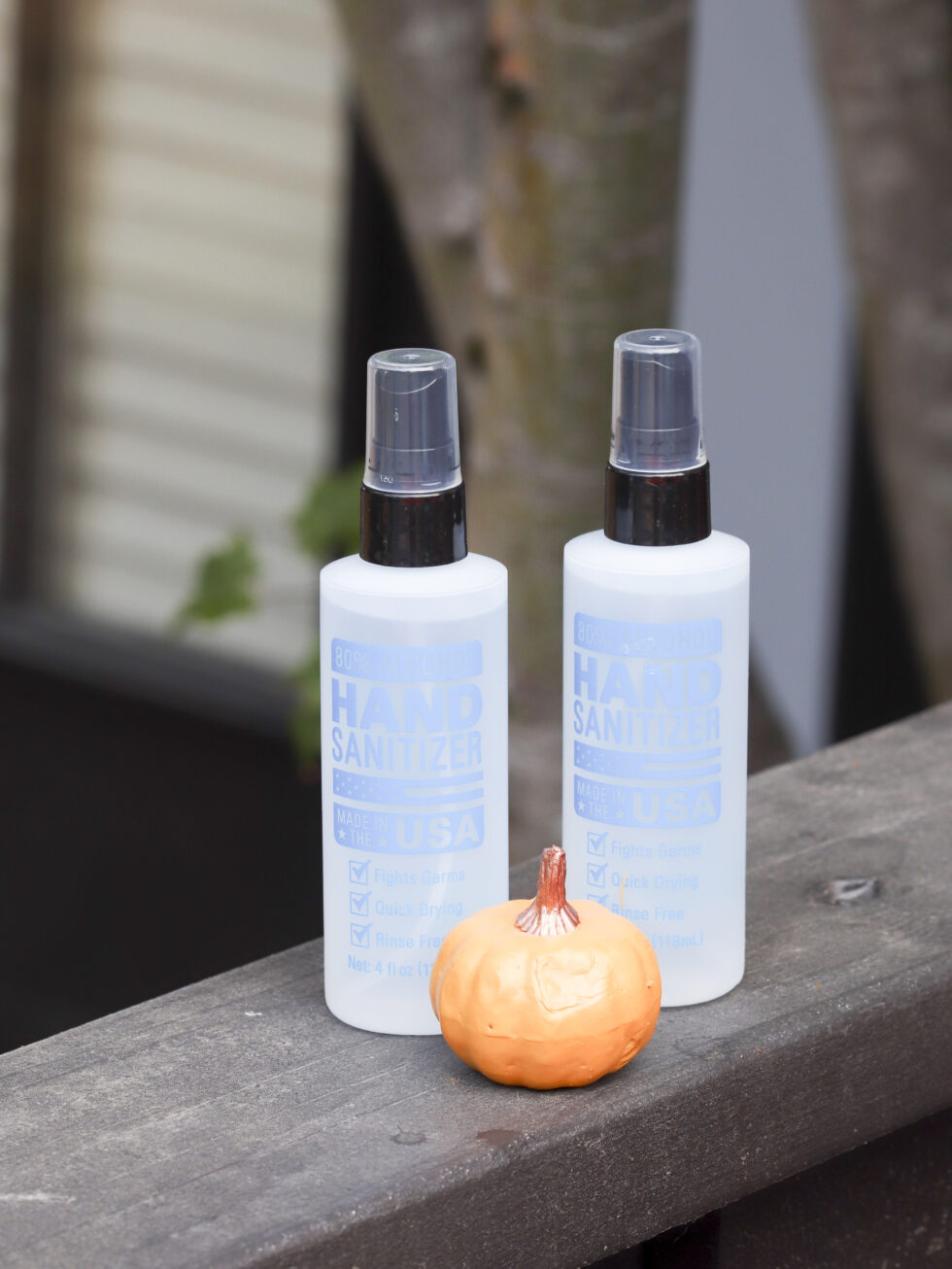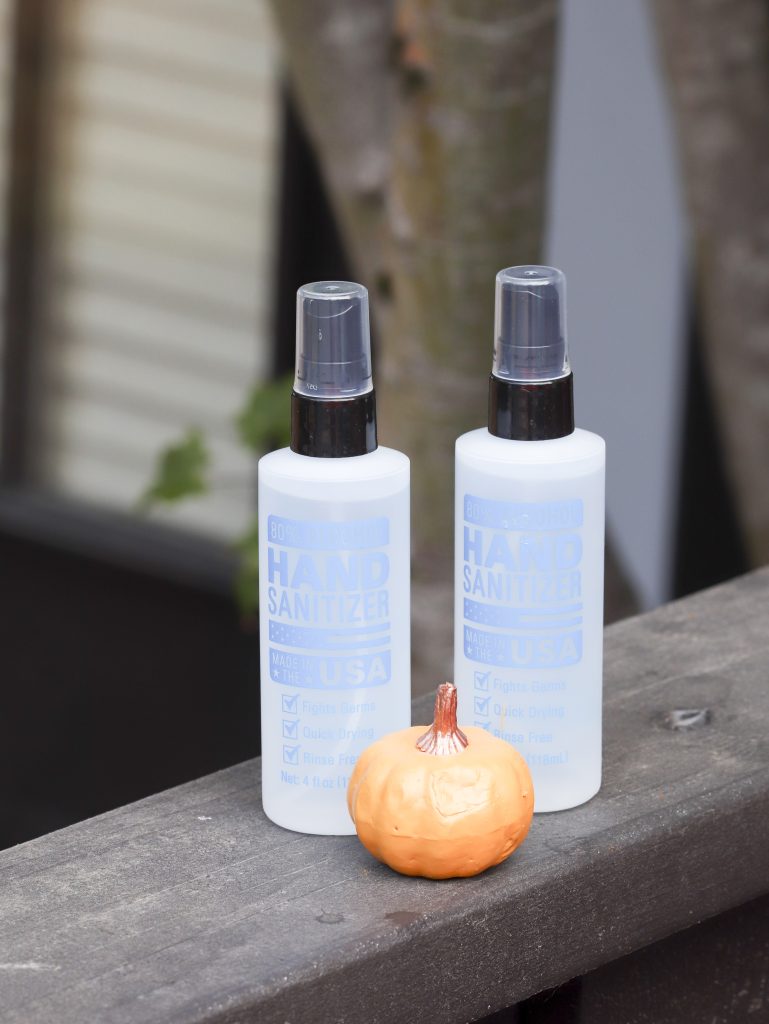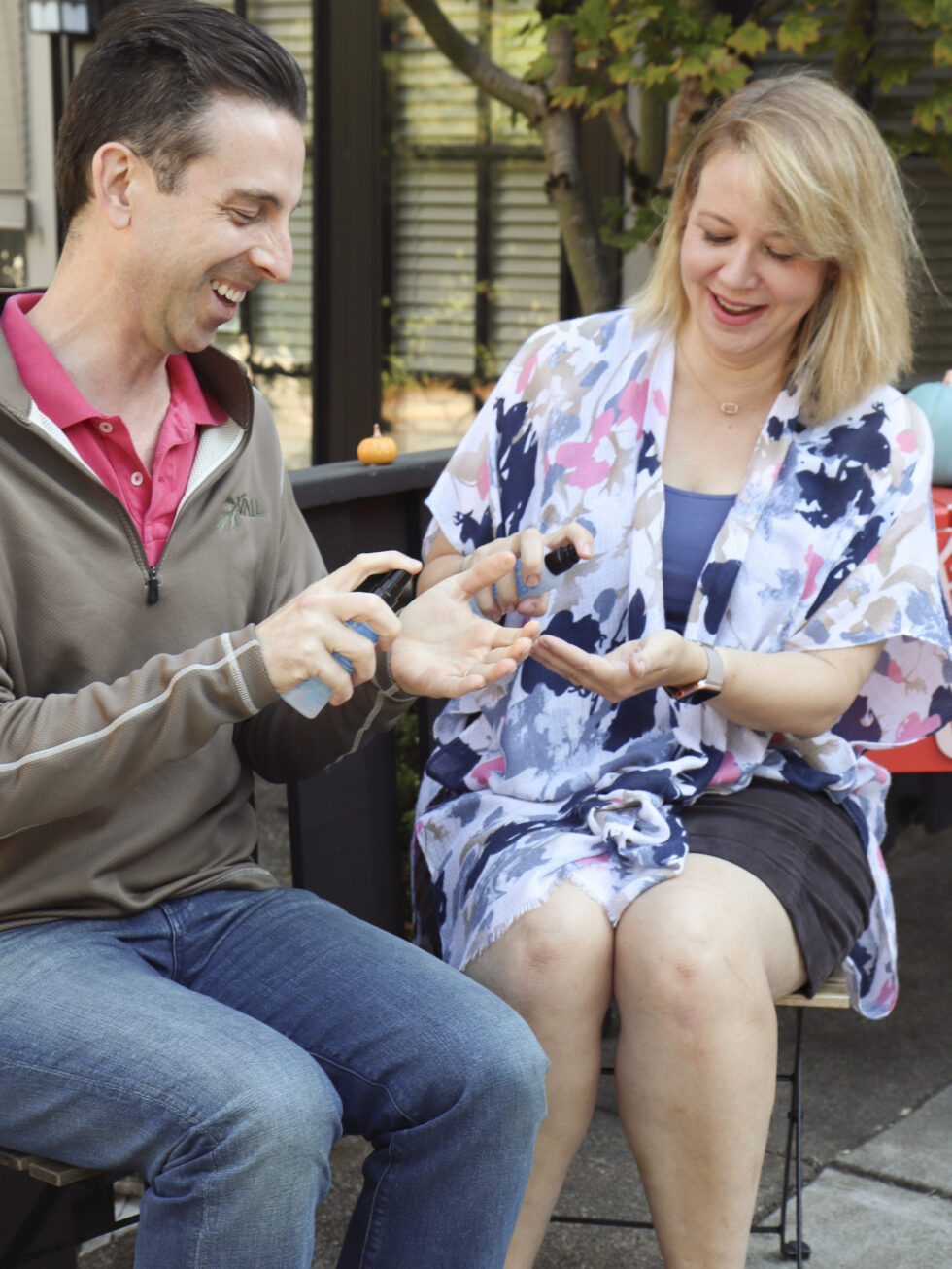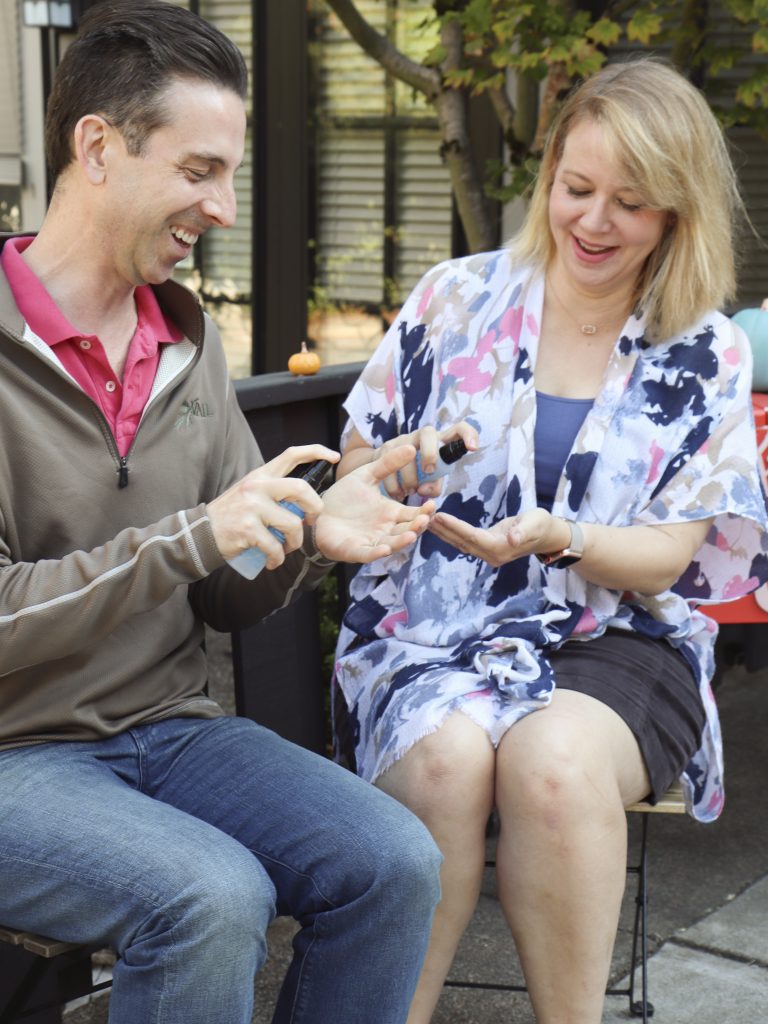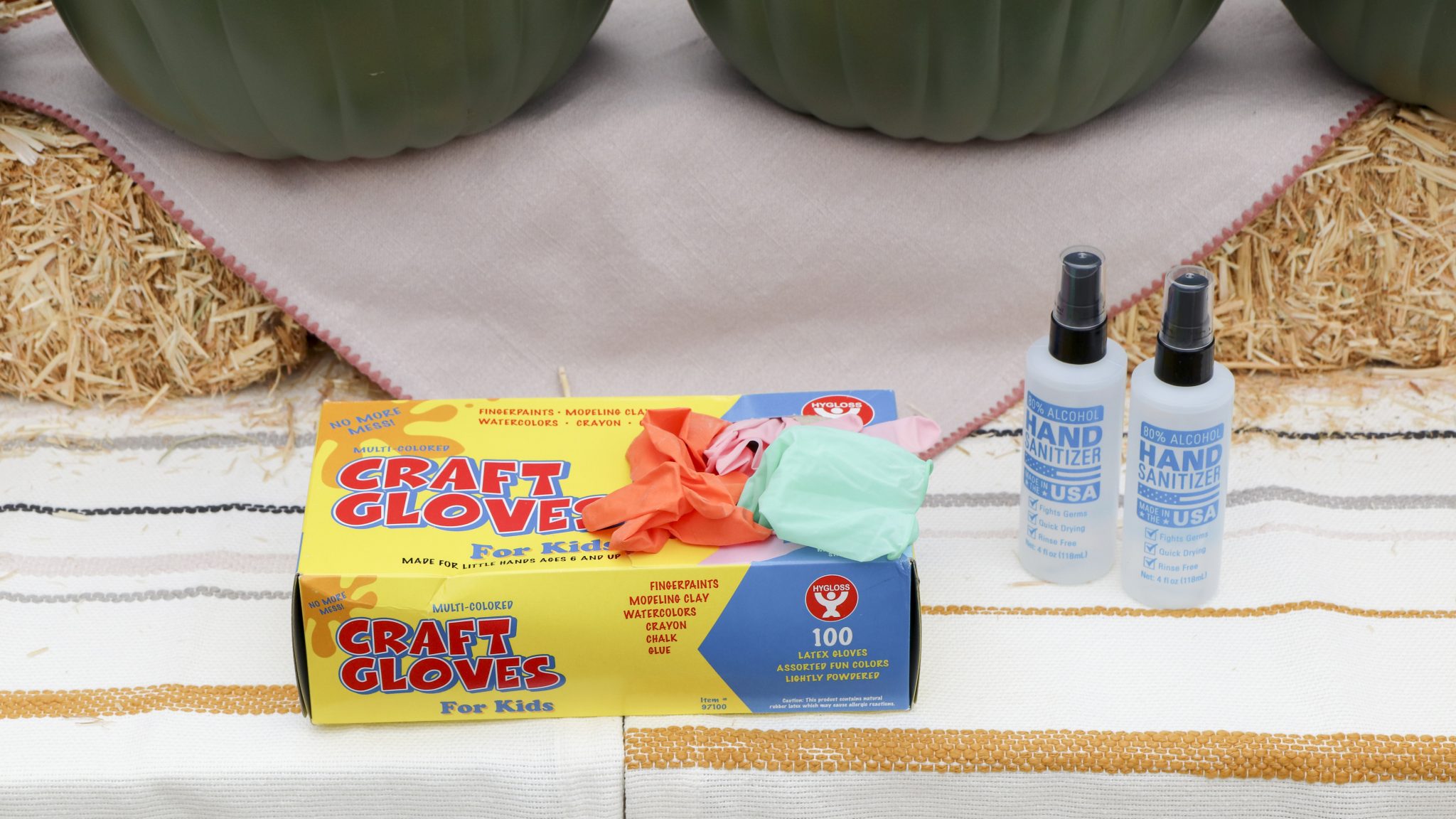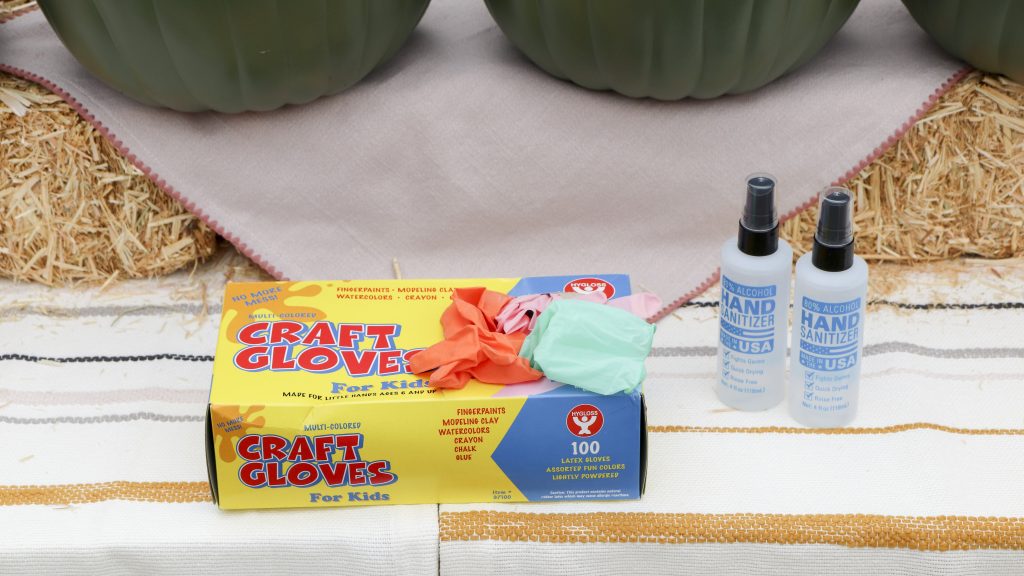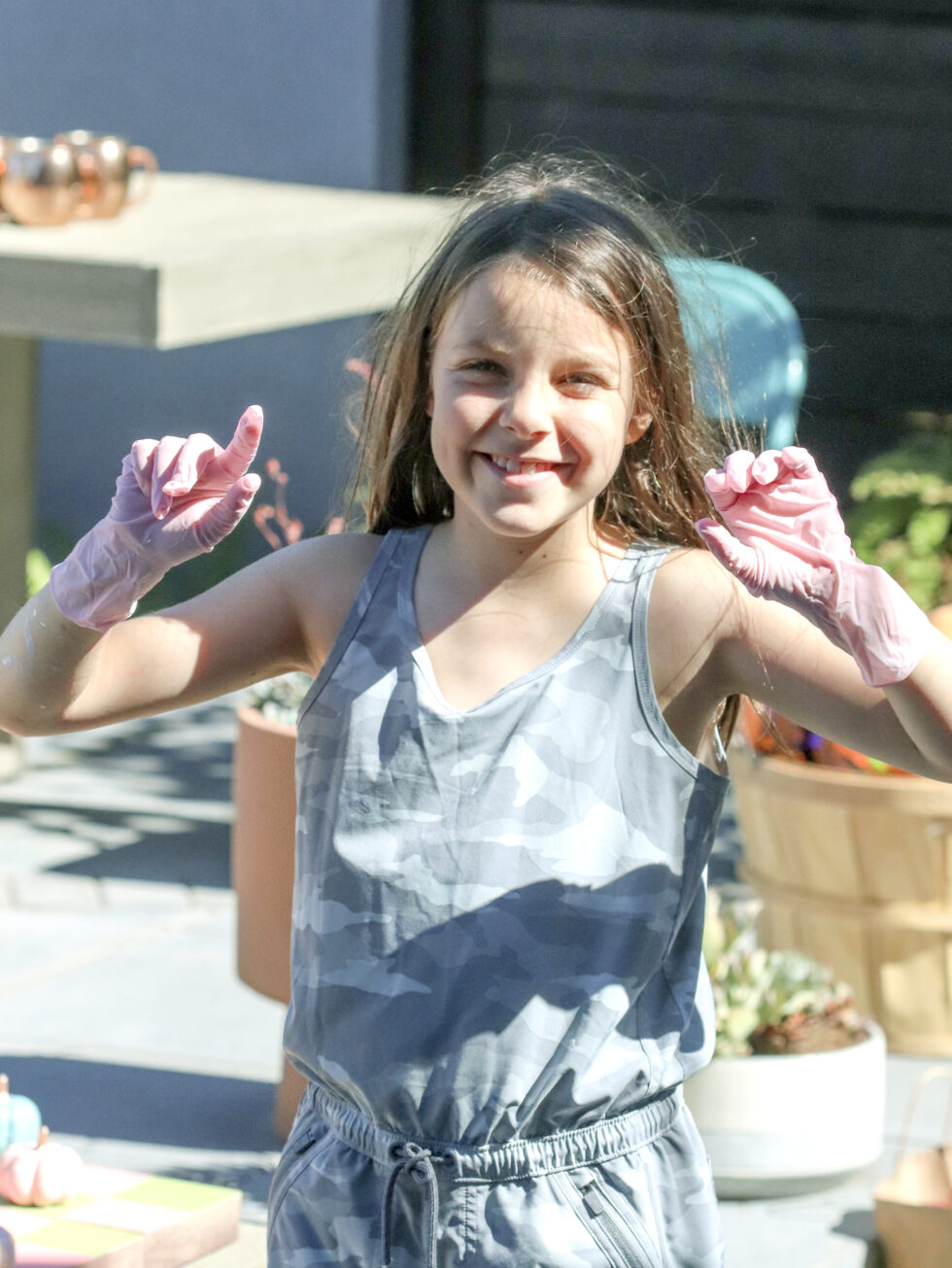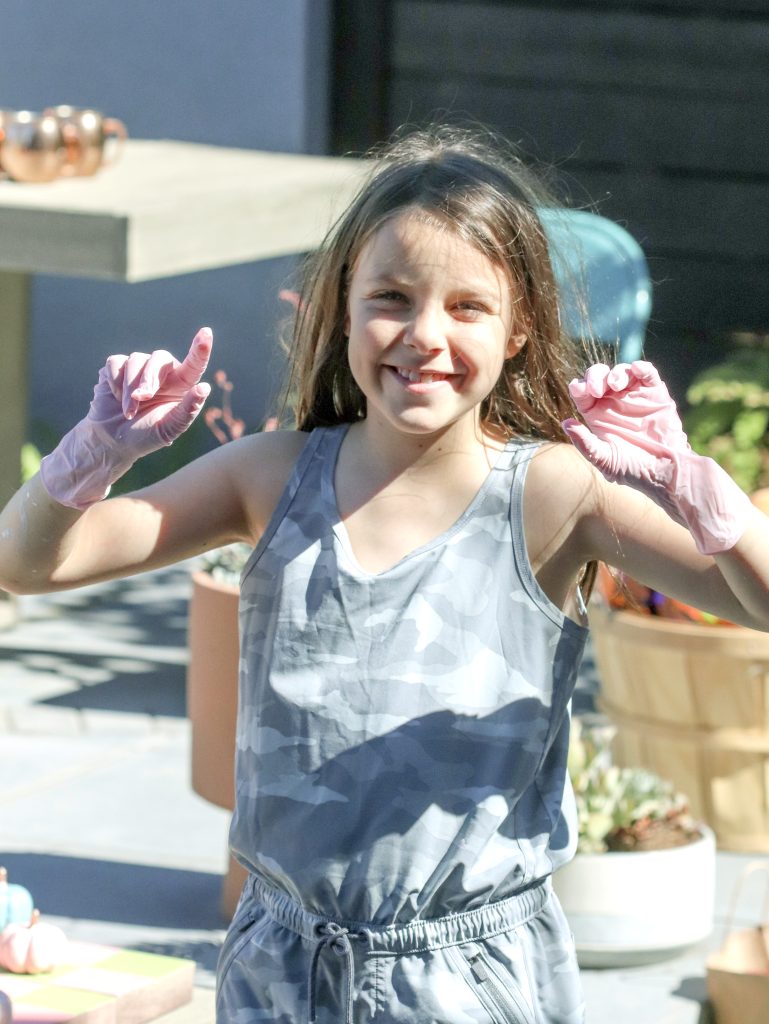 4 – Provide individual options.
Particularly for those who are higher risk, having individual options of things is a great idea. We had plenty of disposable cups available for folks to use to hold onto their own self-serve drinks. We also provided individually wrapped snacks, like muffins, which are safer than shared items like bowls of snacks that everyone digs into. Even some of our activities, like games and crafts, were individually wrapped for those who were being extra cautious. We wanted everyone to be comfortable and enjoy themselves without worry!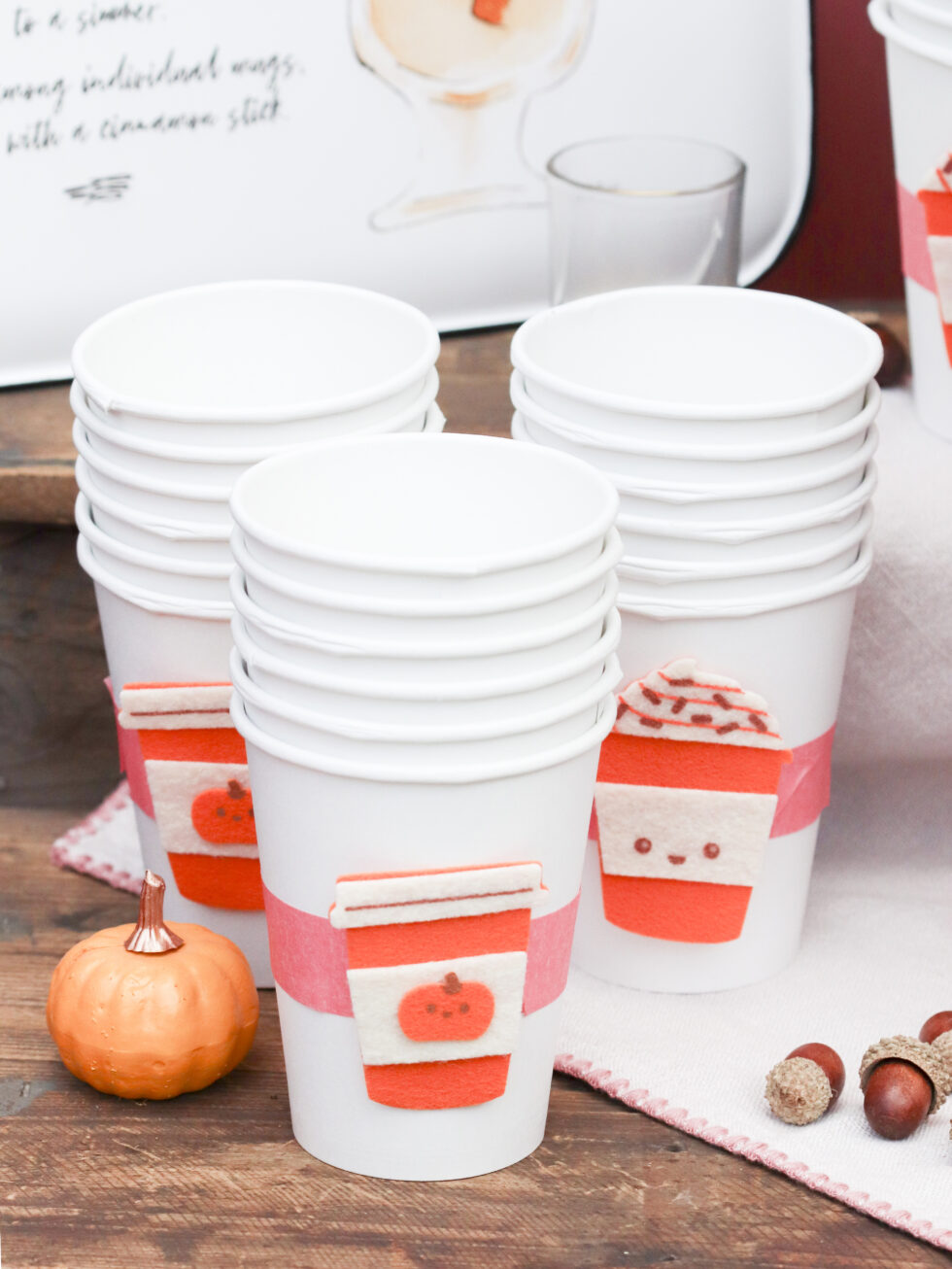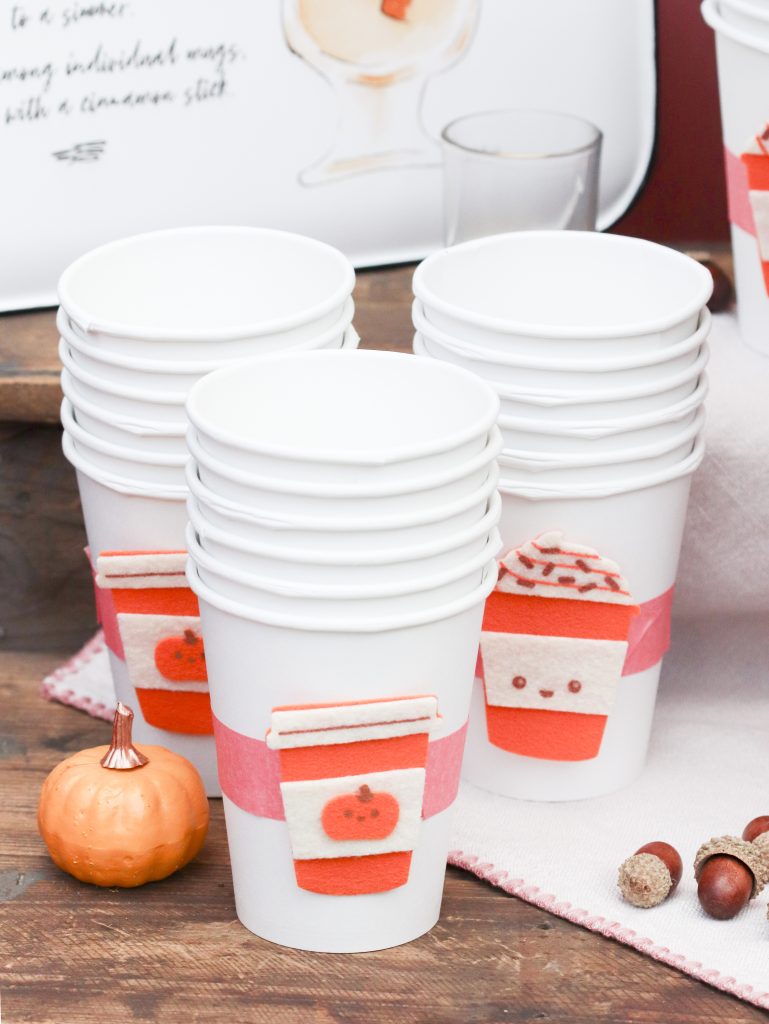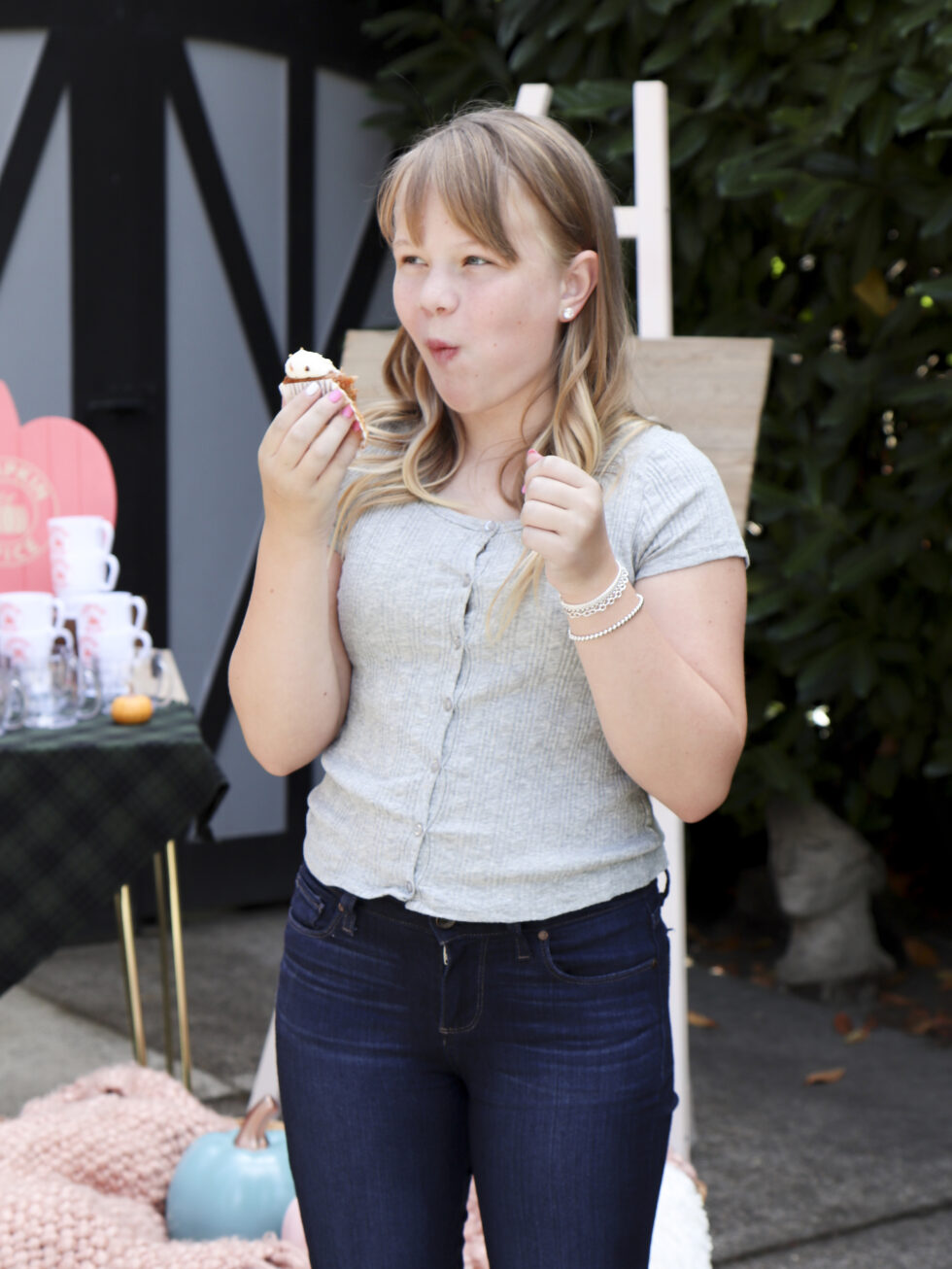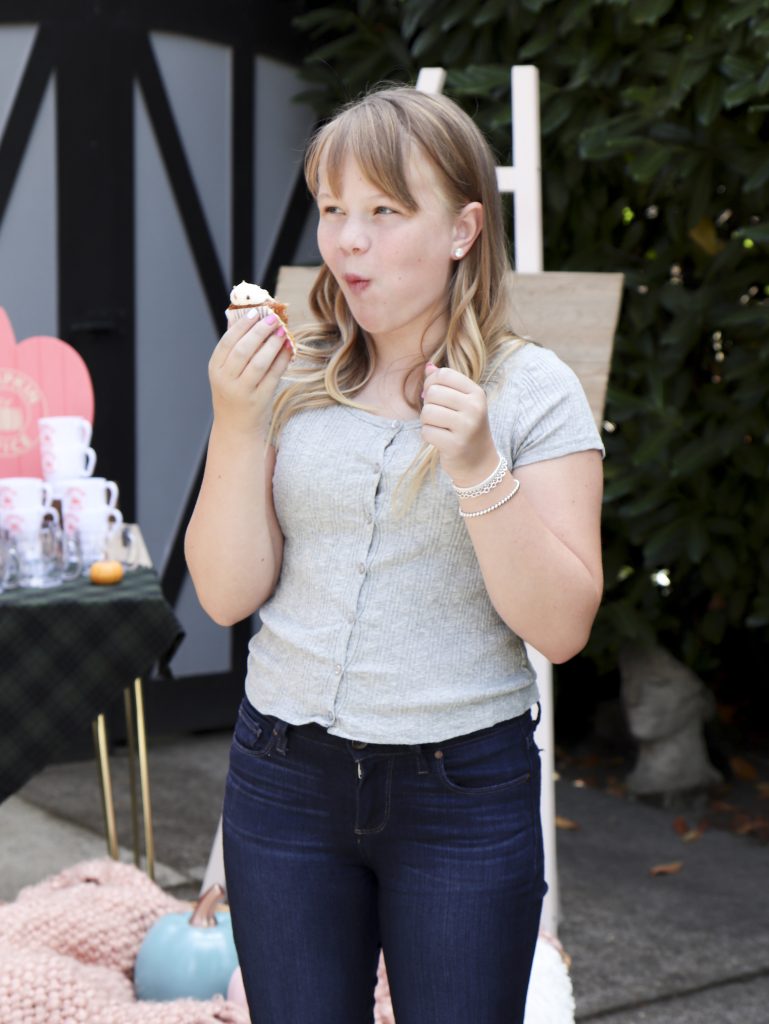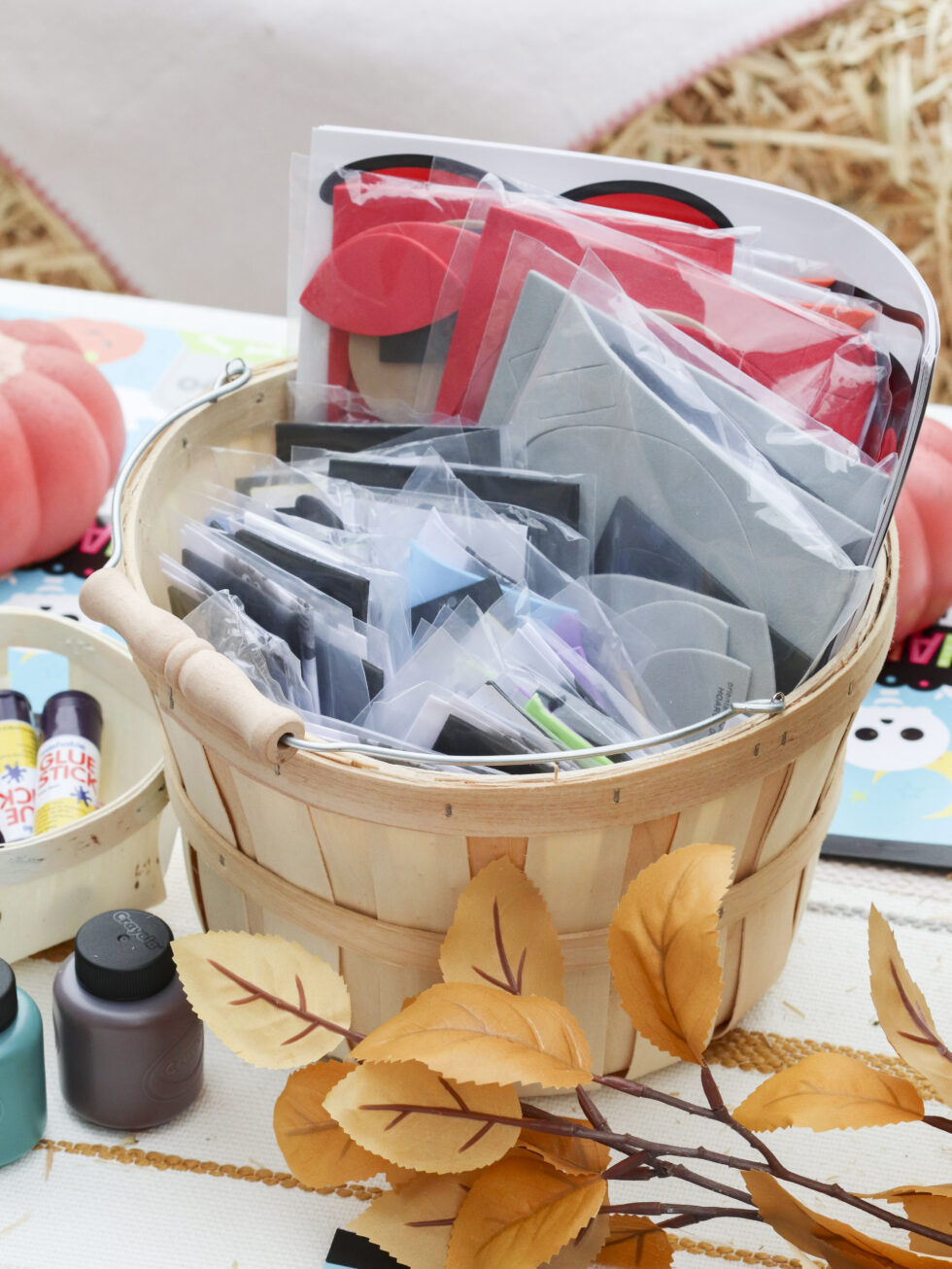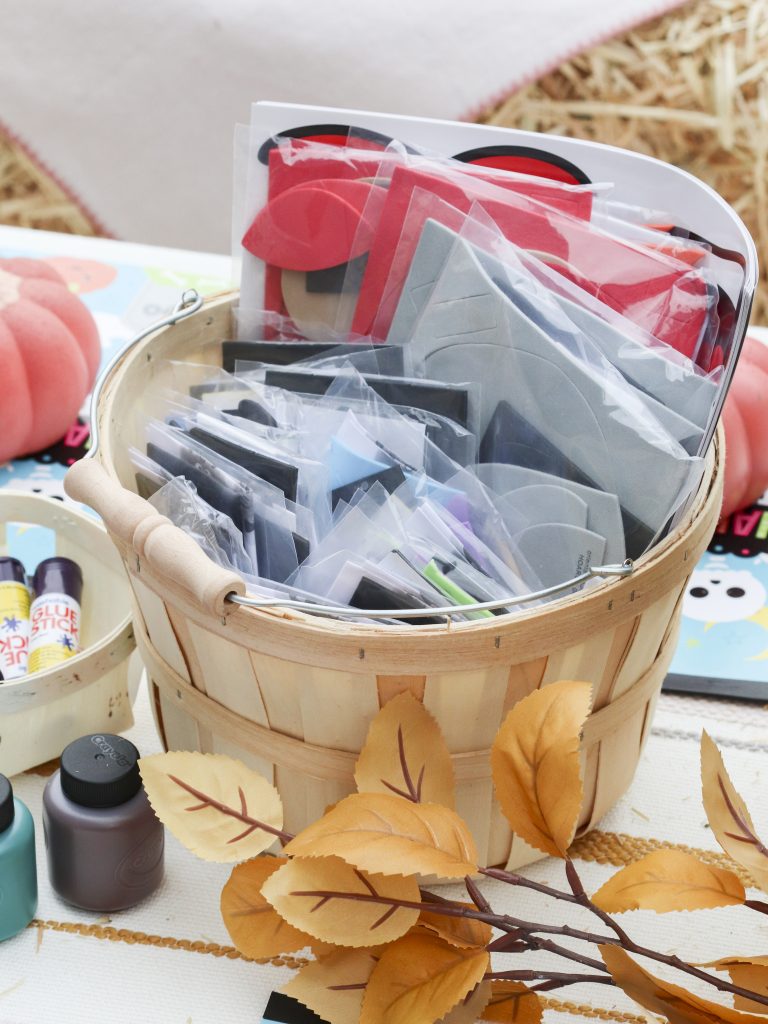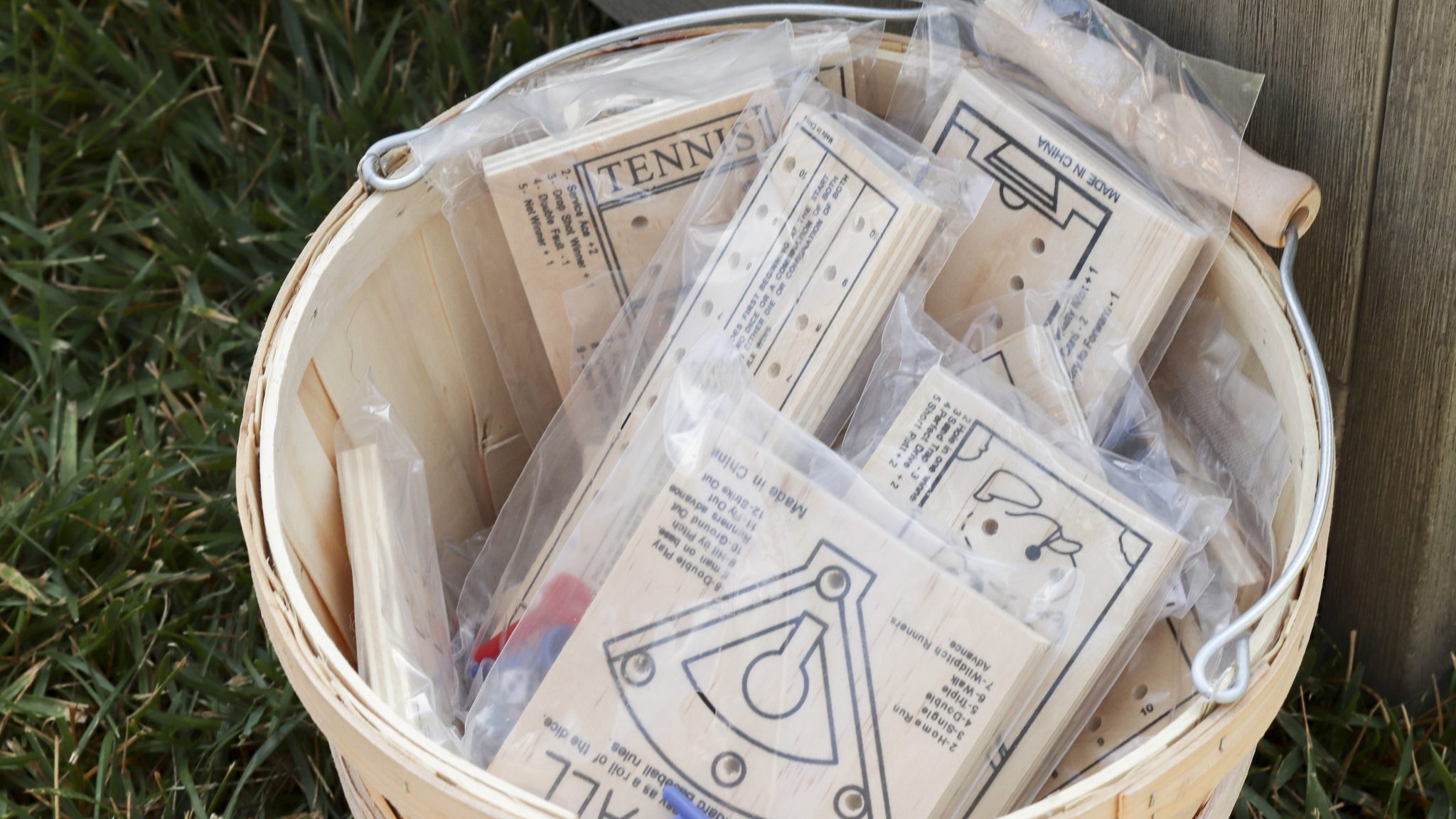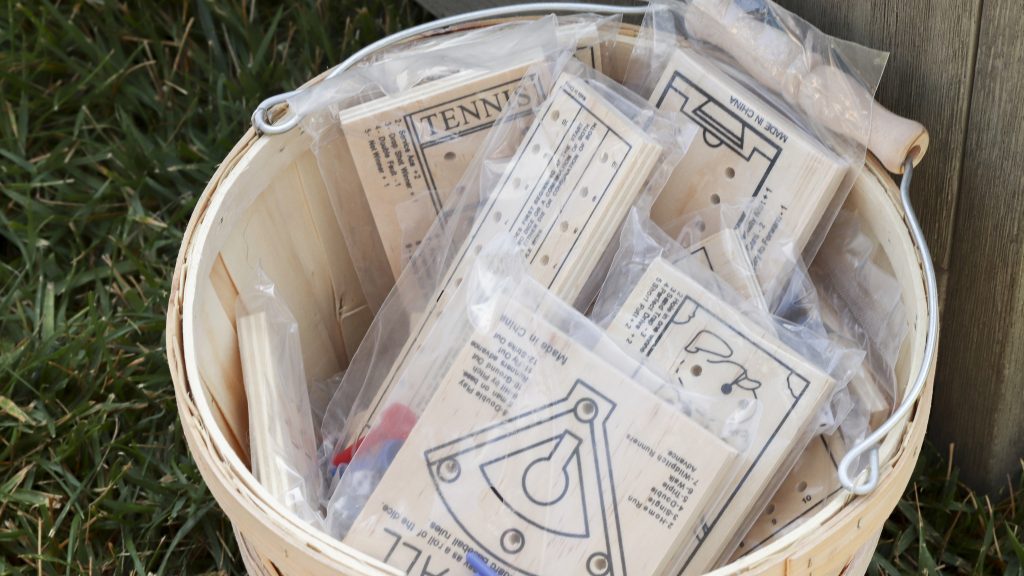 5 – Stick to solo or small-group activities.
Rather than choosing activities that require large groups, like sports or group games, we chose activities that can be done by either an individual, or a small family unit. Carnival-style games and individual crafts like pumpkin-decorating were perfect. We also wanted to include the traditional fall favorite activity of bobbing for apples, but we kept it safe by sanitizing the tub in between participants, and providing each family "bubble" with their own bag of apples that they put into the tub themselves (with a clean batch of water).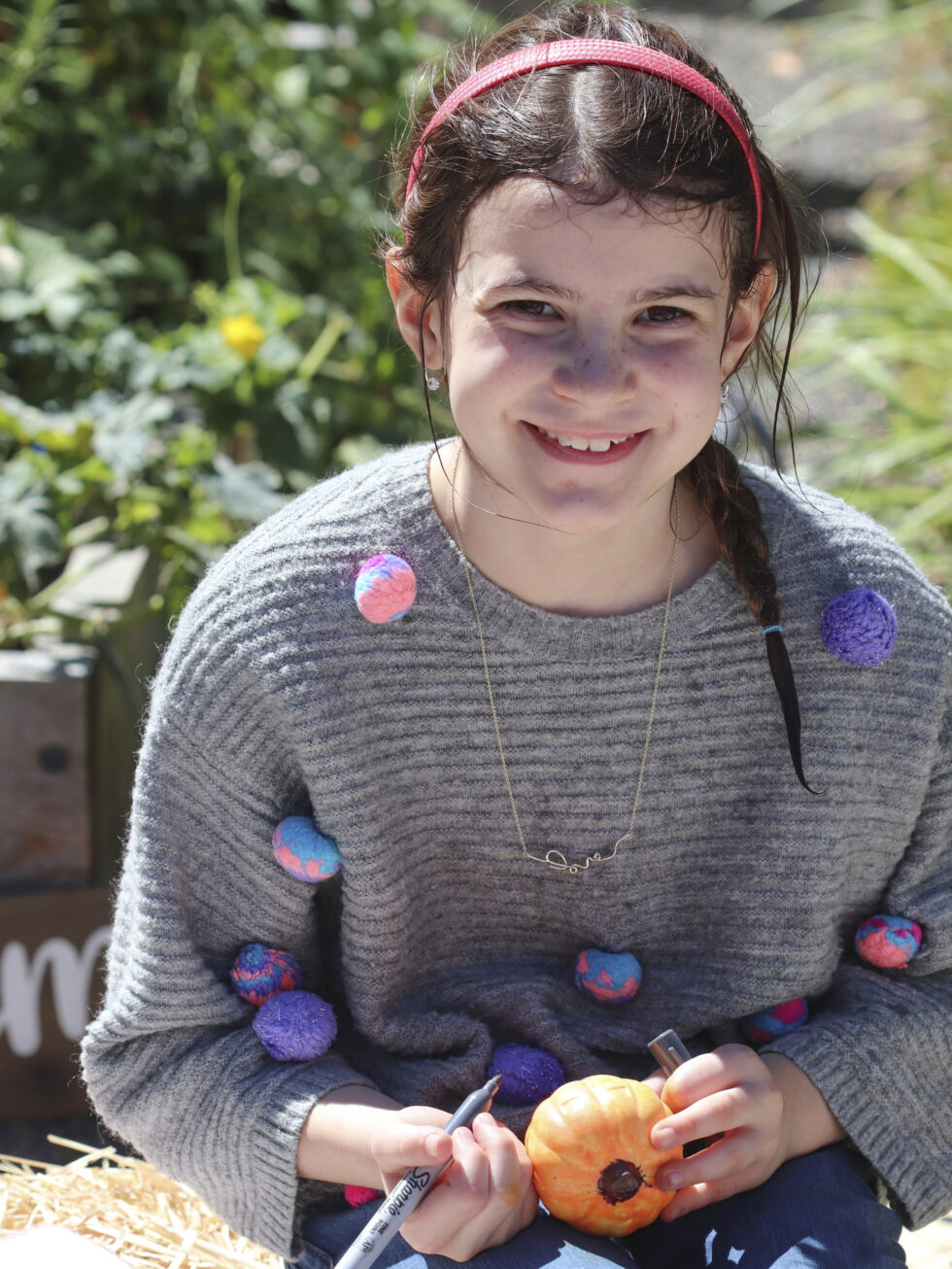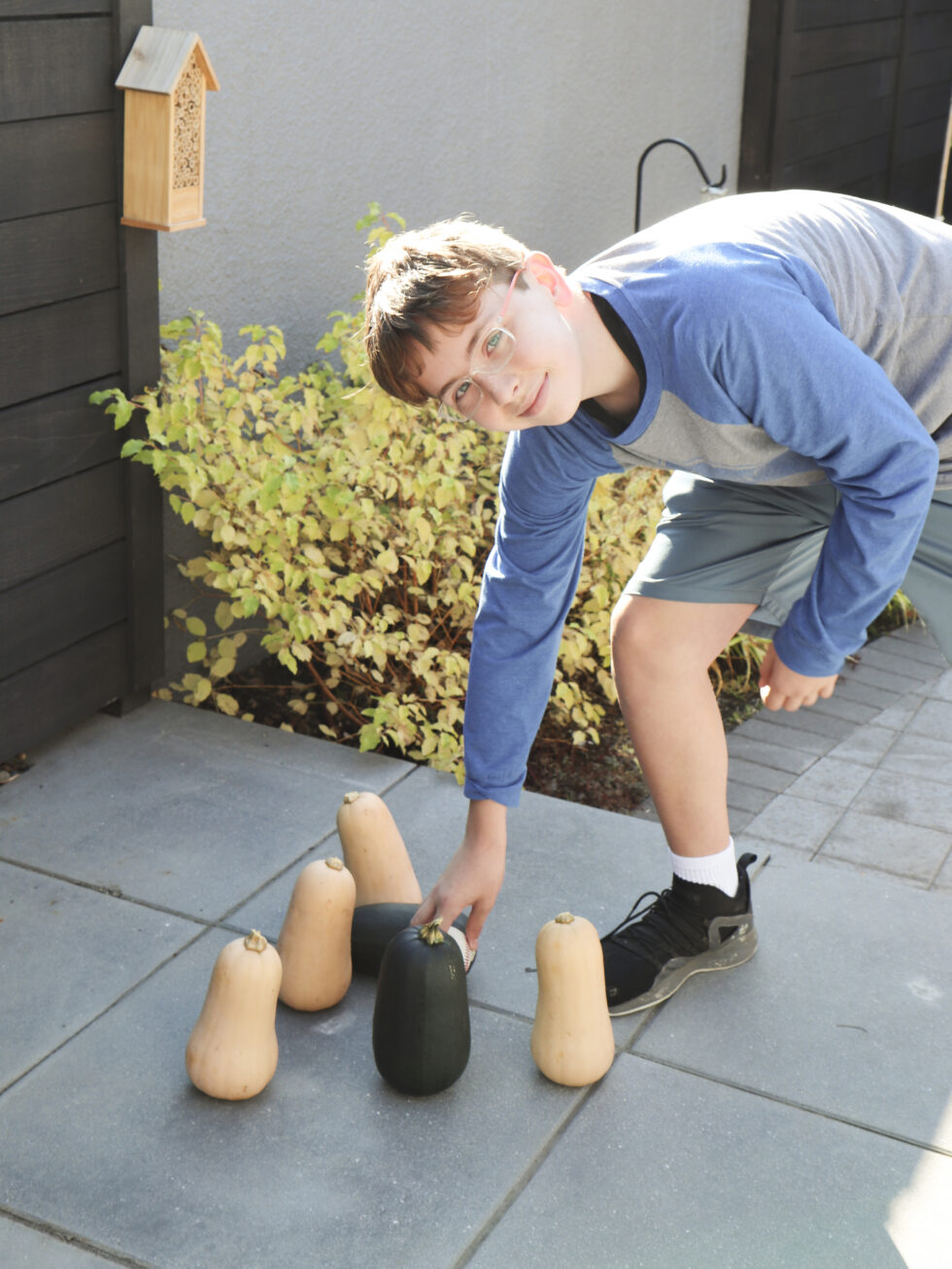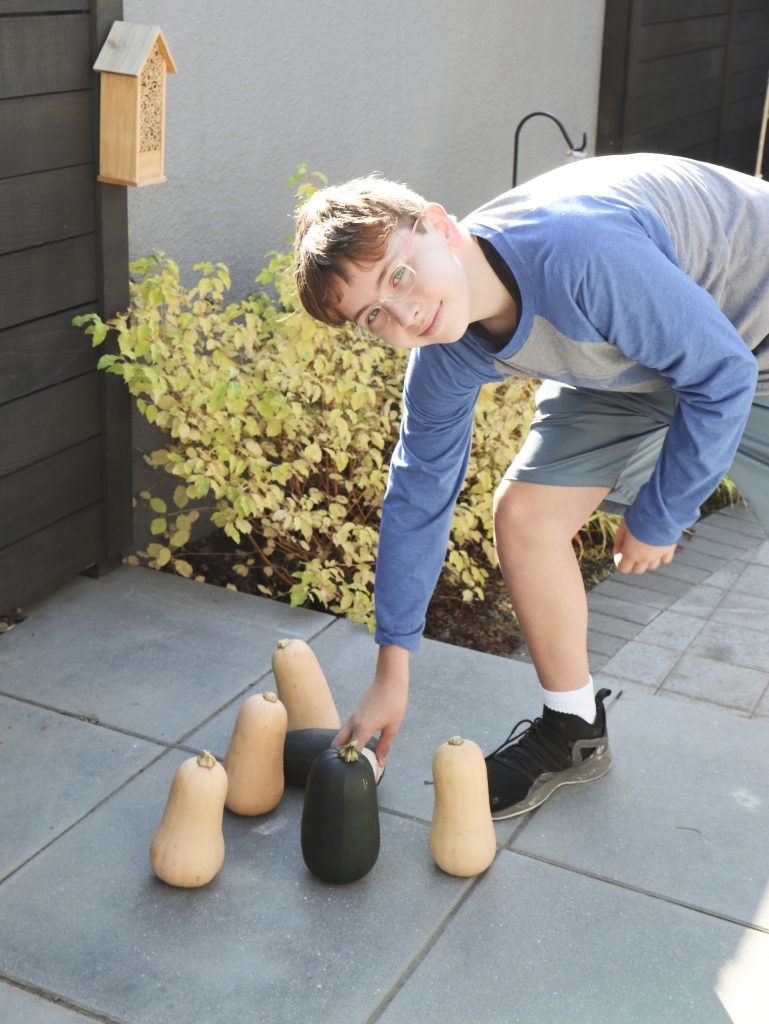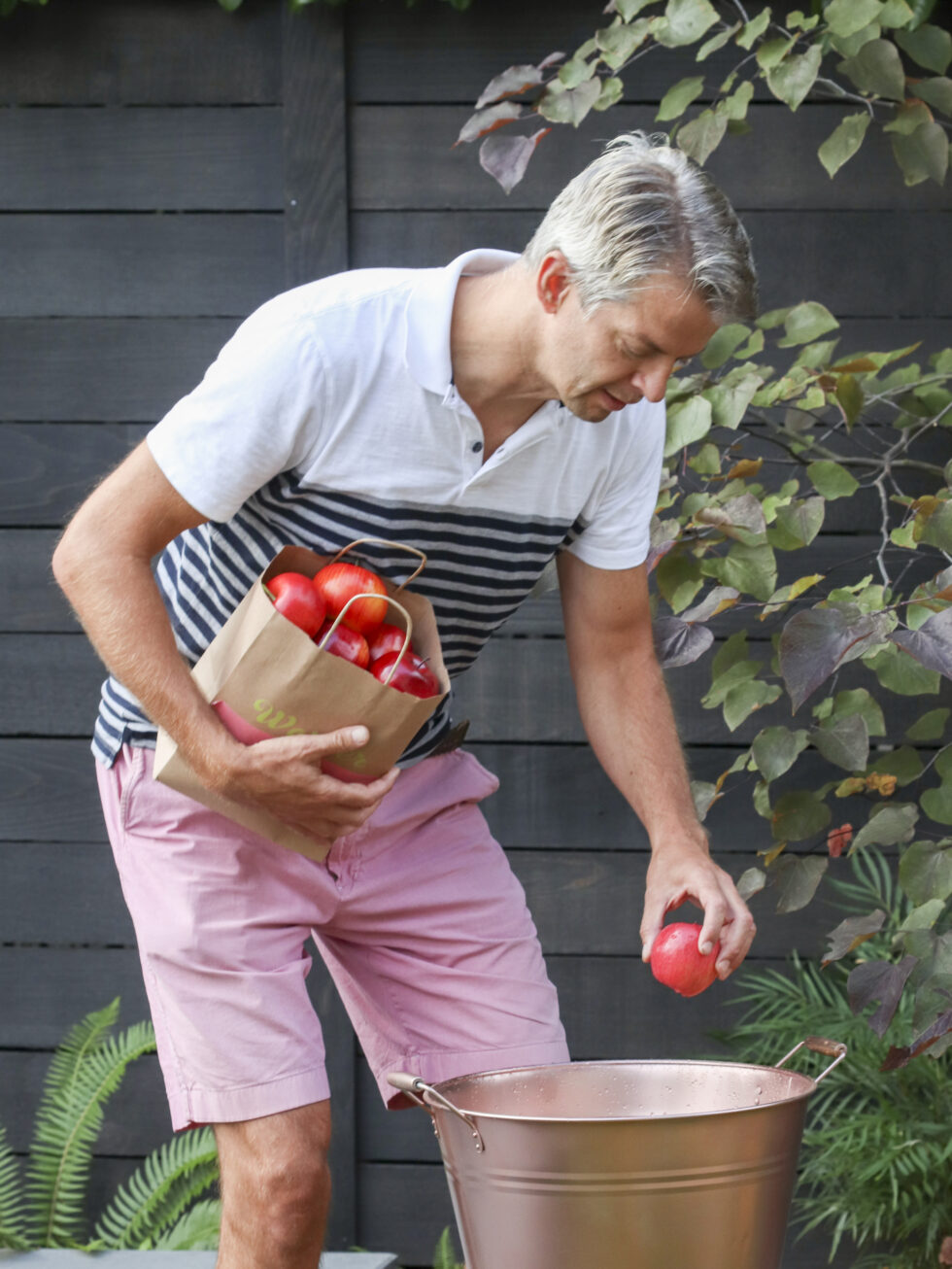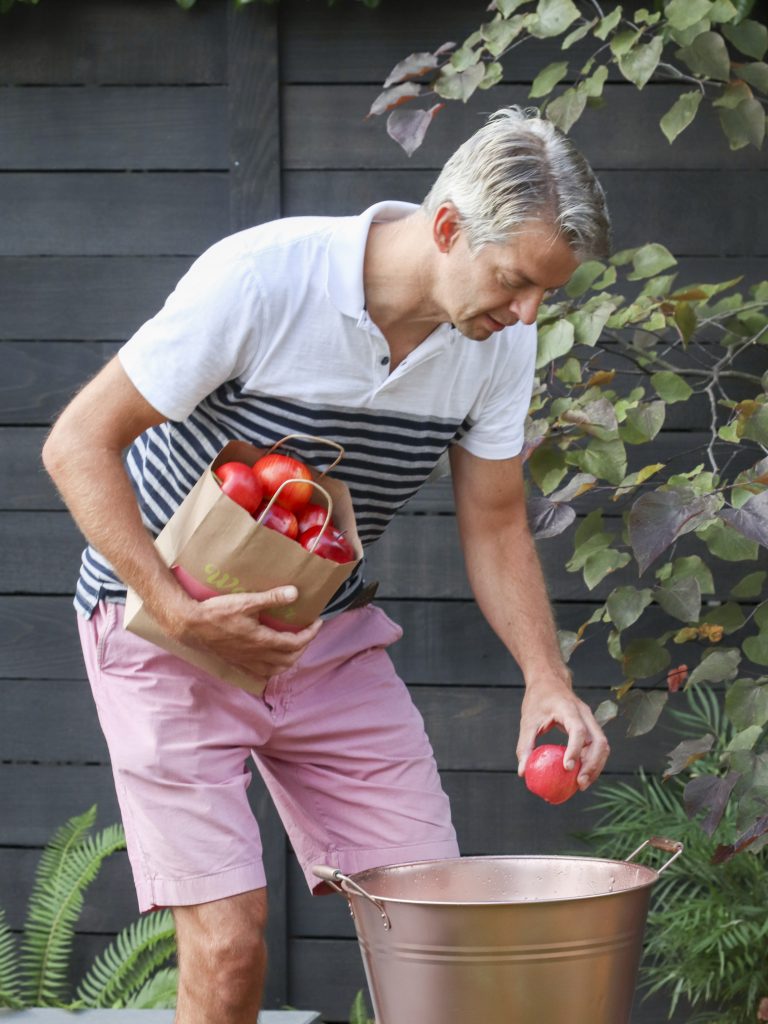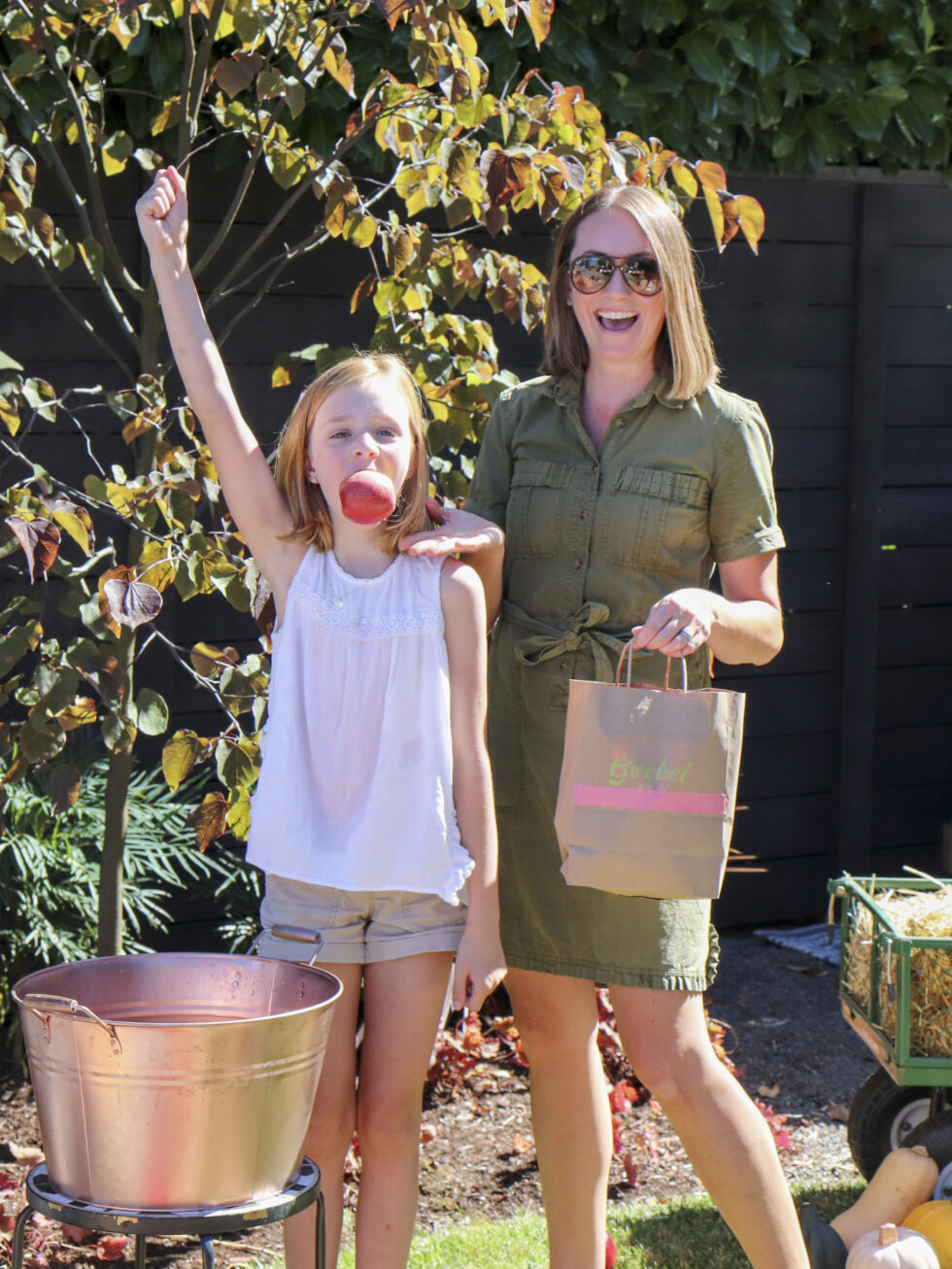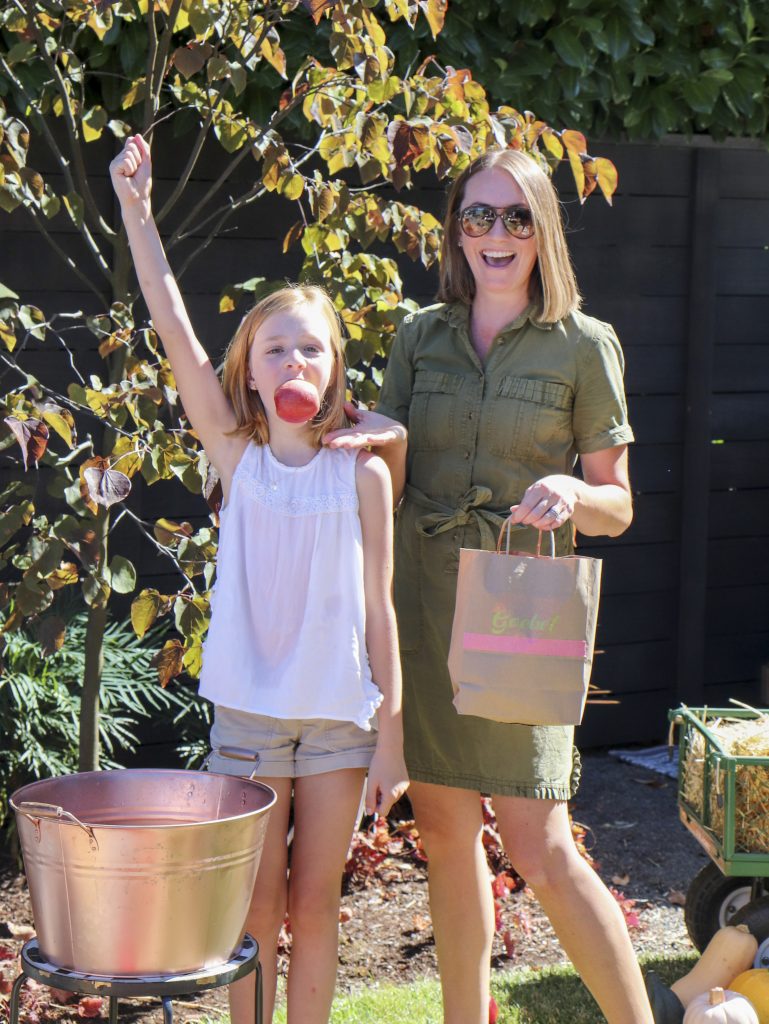 Everyone had a blast at this safe and socially distant celebration of the new season. I hope these tips help you host an equally fun and safe Fall Festival for your community! Don't forget to check out how to set everything up for this Fall Festival HERE.
Do you have other ideas for how to keep celebrations safe this year? I'd love to hear your ideas in the comments below. And, in case you aren't quite ready for in-person celebrating yet, bookmark or pin this post, and check out my posts on How to Throw Virtual Celebrations and Parties, 8 Activity Ideas for Virtual Parties, and 15 Fun Activity Ideas for Virtual Kids Parties!
Happy Celebrating!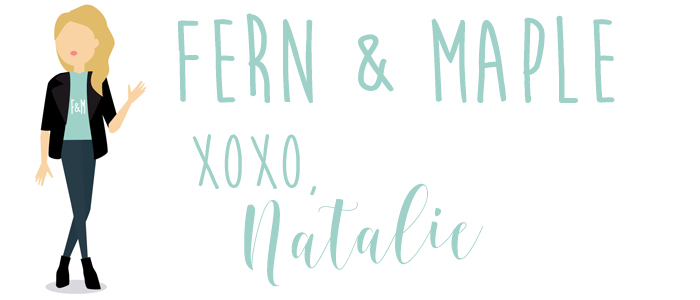 As an OTC blogger, I received compensation and/or products in exchange for my styling and crafting services. As always, all project ideas and any opinions expressed here are my own.  For further information on our disclosure policy please check out our disclosure page.
PIN FOR LATER: