Don't you love it when friends come to visit. I LOVE it!  We recently had good friends who live in New York come to stay.  It was such a lovely visit.  Chloe & Stef have 2 daughters, Lily (8) and Coco (6) which is really close to my kids ages, 8 and (nearly) 5.  They all got on so well which made for a really fun mini break.
We had quite a bit of family time at home which was lovely and relaxing after a long day out sight seeing.  On one of these nights the kids really wanted to do some crafting, you know the call of "pleeeeeeeeeease, pleeeeeeeeeeeasee".
I had recently won several sets of Sculpey® and tools in a competition so we decided to have an impromptu crafting night making Christmas tree ornaments, jewelry and more.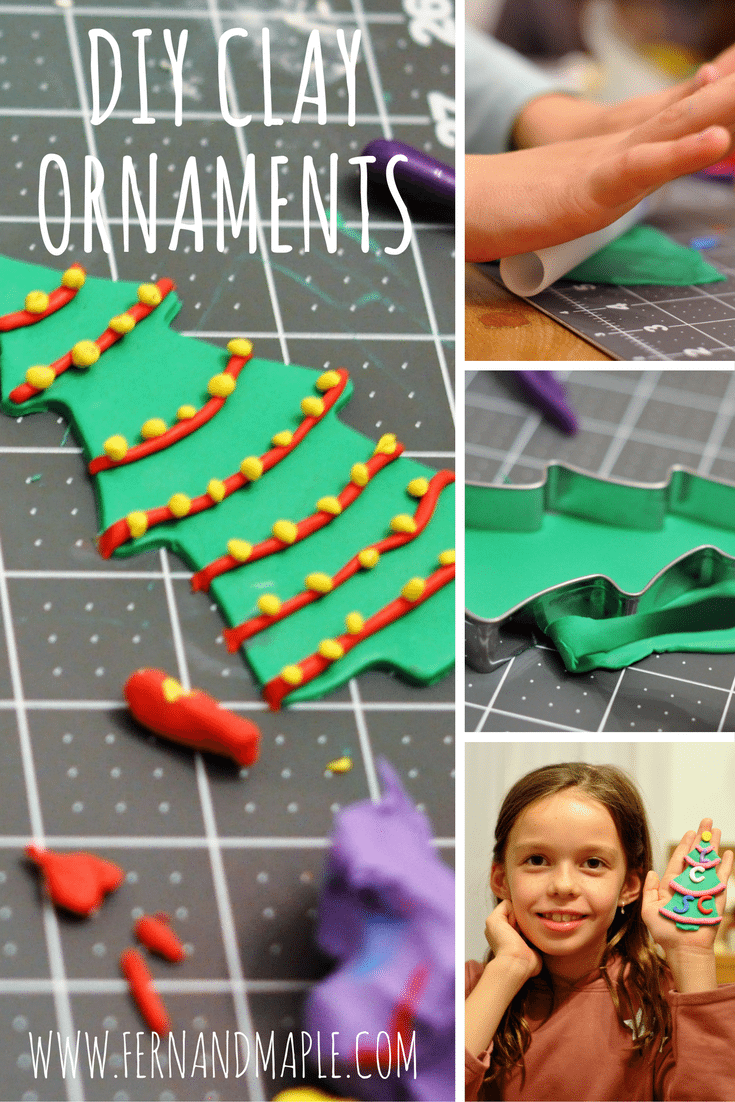 The great thing about Sculpey® is it is easy to use for even the smallest hands.  We started off making Christmas tree shaped ornaments and it progressed into all sorts of creative shapes and sculptures.  The whole family got involved, even the dads which the kids really loved.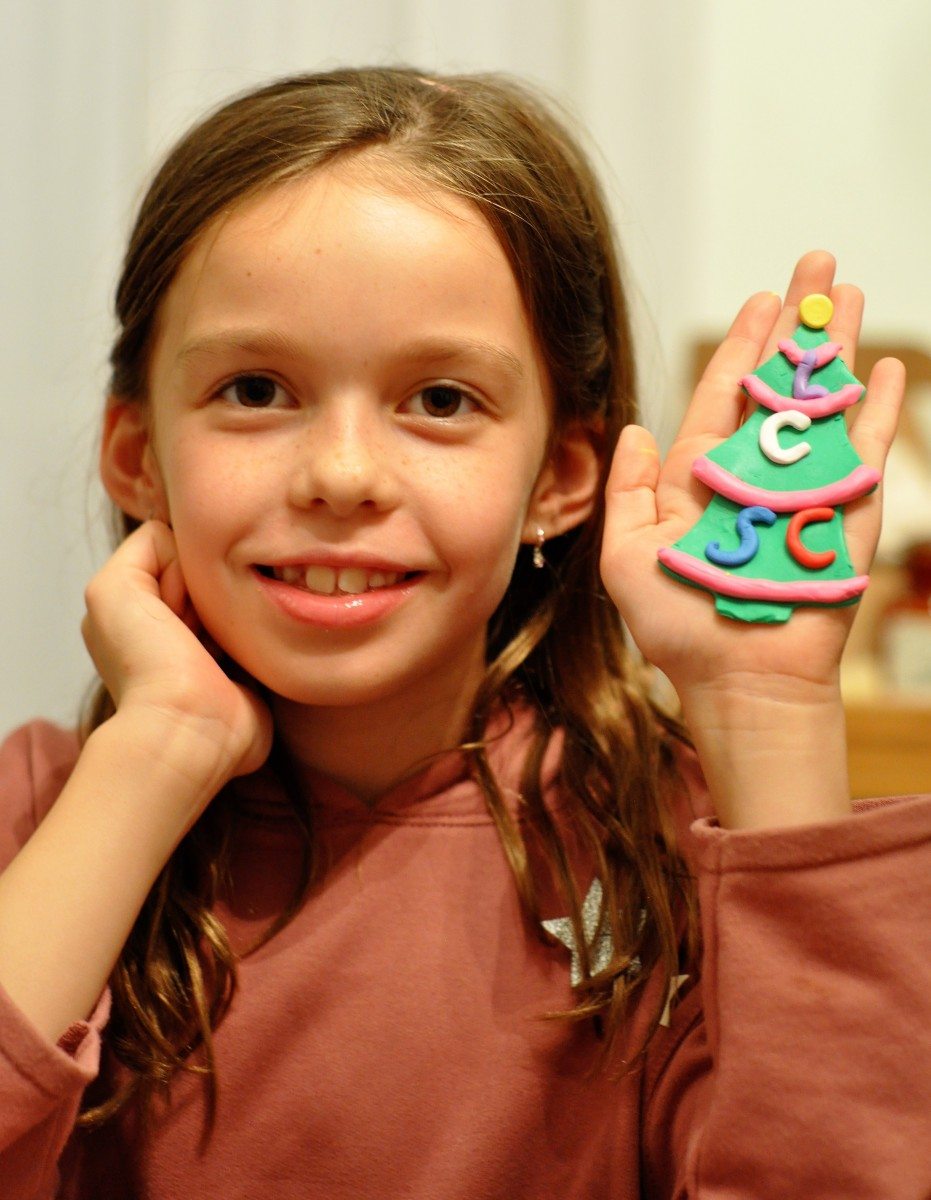 Here's what you need:
Non stick craft mats (or kids table mats)
Sculpey®
Sculpey® roller, knife, hole punch & smoothing tools
Cookie cutters
Baking trays
Optional:
Play dough toys (cutters, shapes etc)
Other craft or sculpting tool
Paint (you can paint the sculpey® once it's baked)
Ribbon or twine to hang the decorations
Glue if you decide not to put a hole in the ornament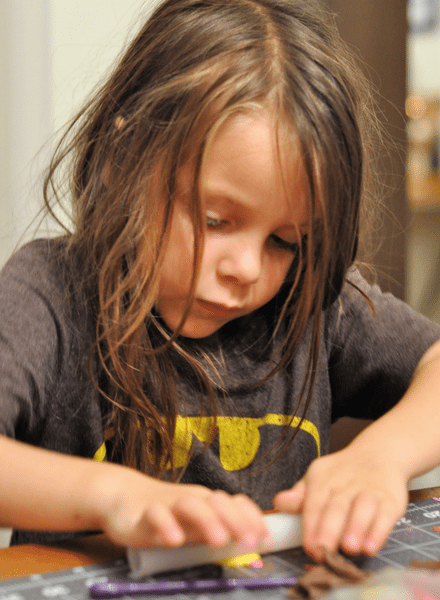 Here we go!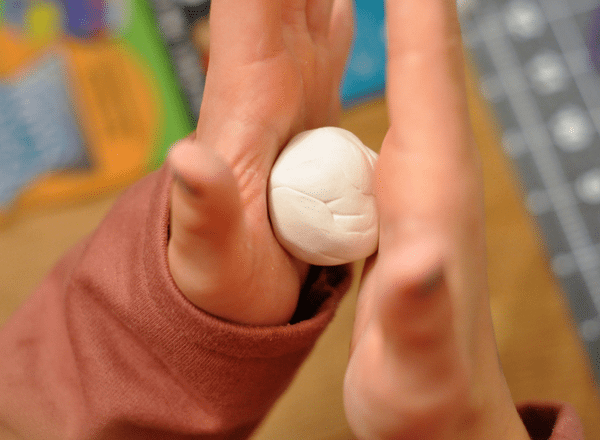 Soften up the clay and flatten with hands or roller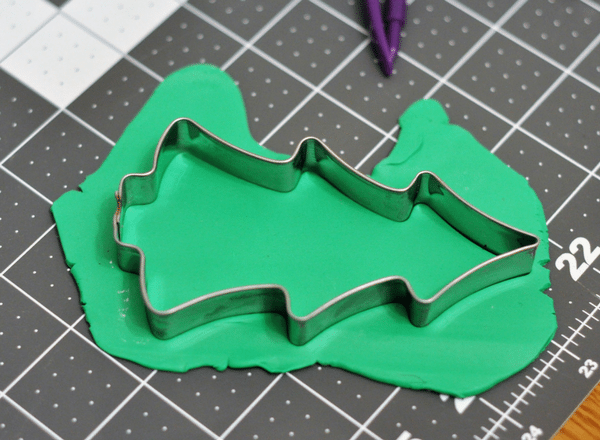 press the cookie cutter into the flattened clay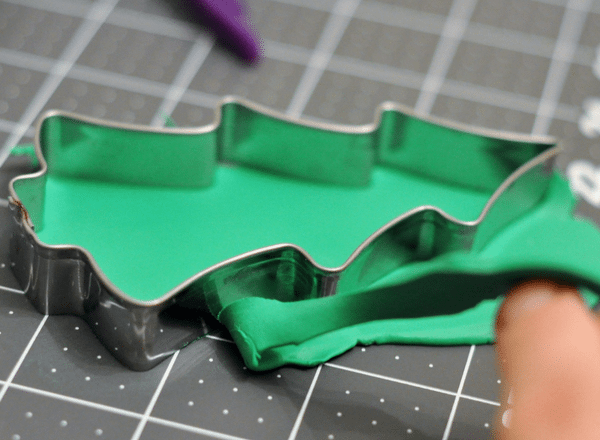 remove clay outside the cutter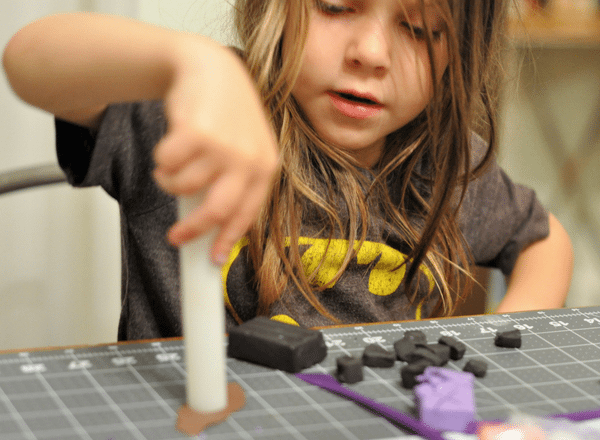 Create little shapes, balls etc to decorate the tree with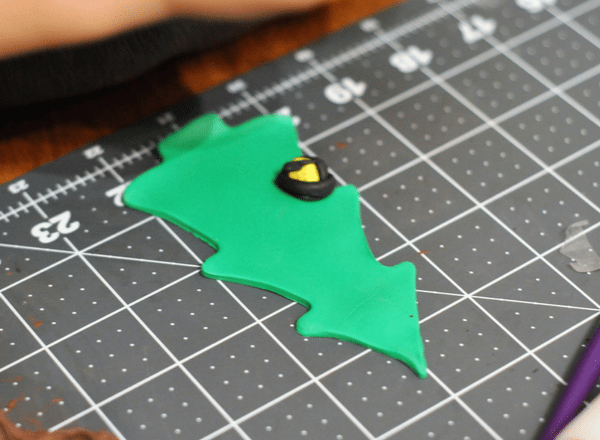 Layer decorations onto the tree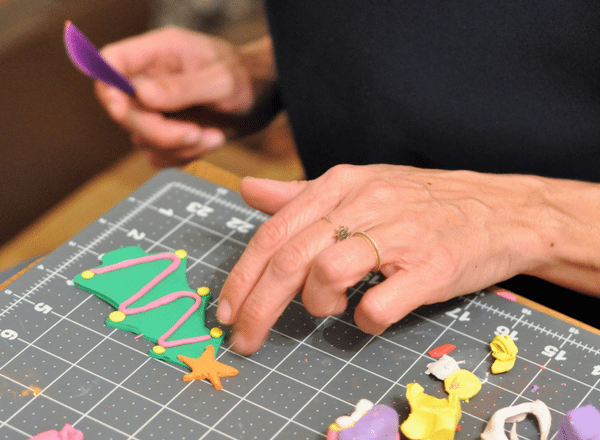 Thin snake rolls of clay make light strings then mini balls make lights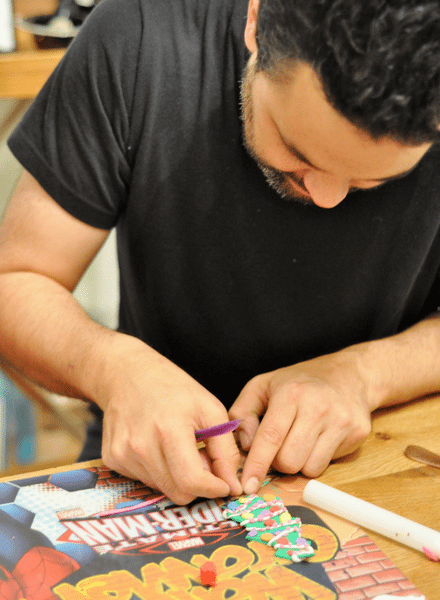 Try different size "lights"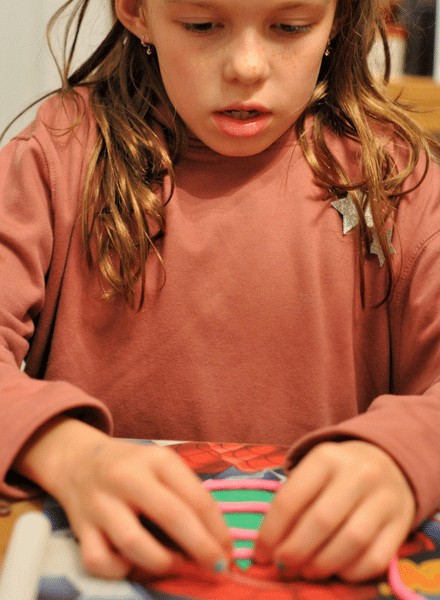 Try a star on top or Lily used family initials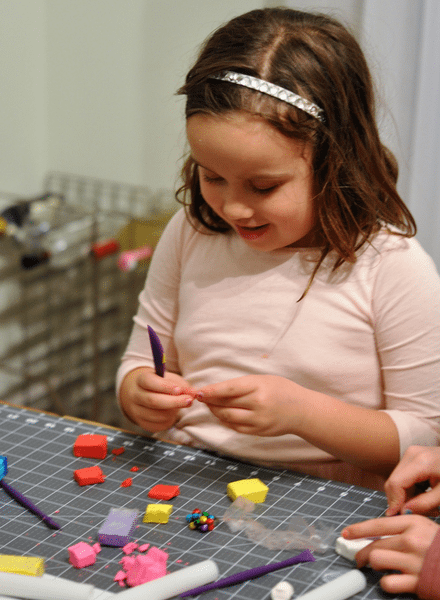 Play around with shapes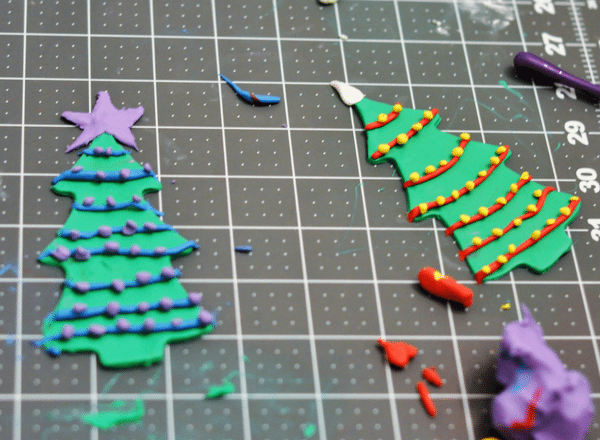 The kids finished trees
Put your finished trees (and other things you end up making) on a baking tray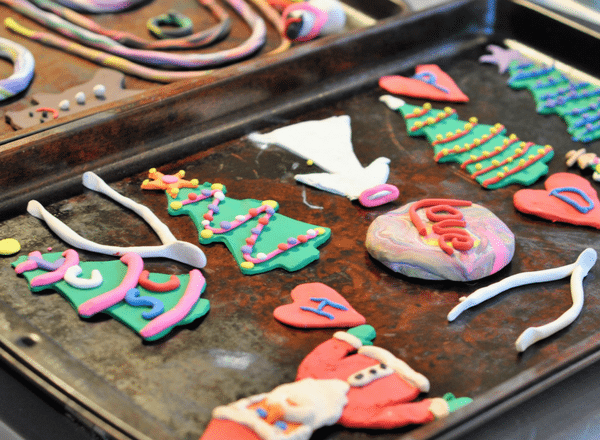 Bake at 275 °F (130 °C) 15 minutes per 1/4 inch (6 mm) thickness
There are different types of Sculpey® available so I recommend checking the baking instructions for the type you have bought.  I also left mine in the oven while it cooled down and they were just perfect!
You can either punch a hole in the top of the ornament (before baking) to attach string or glue ribbon to the back of the decoration to hang.
We didn't stop at the ornaments, it was fun to sit around the table having quality time talking and making fun things to show each other.  The dad's got super creative and super competitive, making Santa's, elves, peppermint canes and other decorations.  The girls also ended up making hearts, jewelry (bracelets and strands of Sculpey® to attach to ribbon as necklaces) and angels.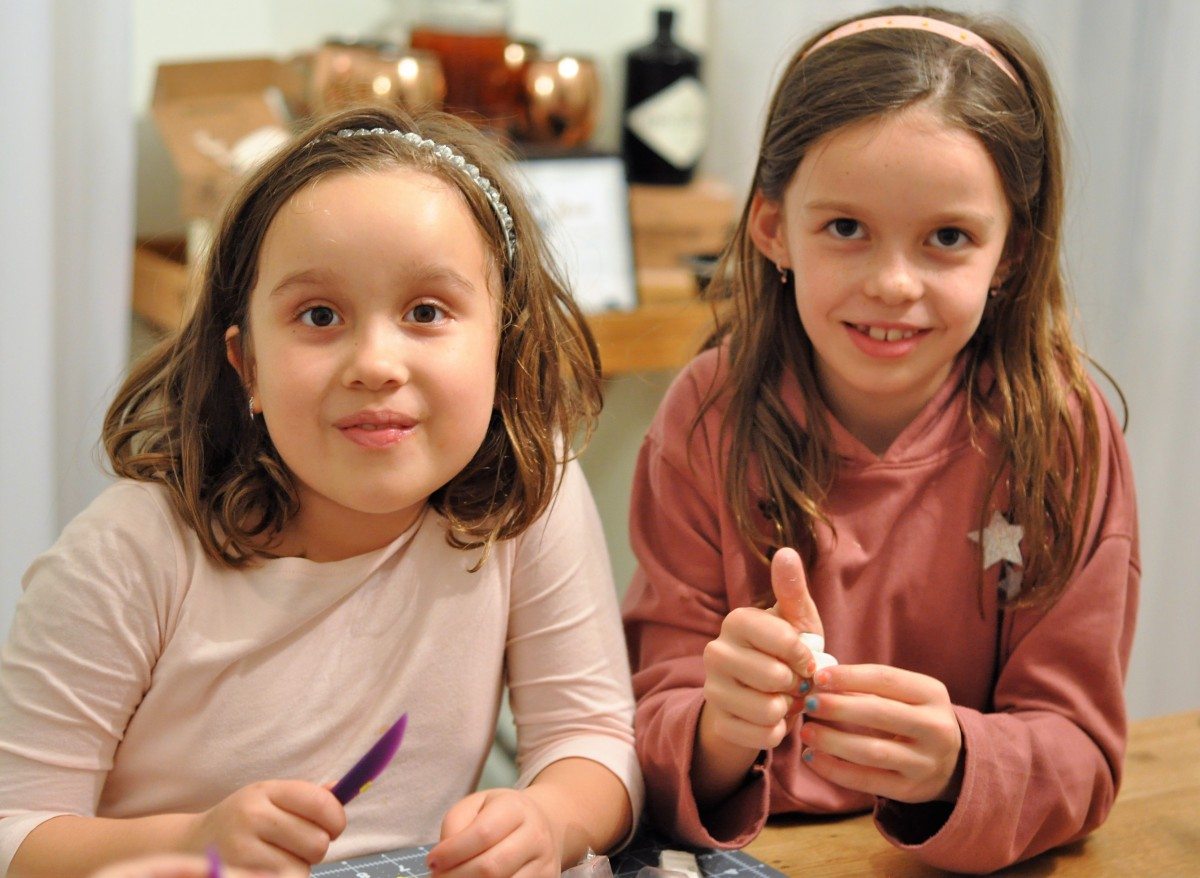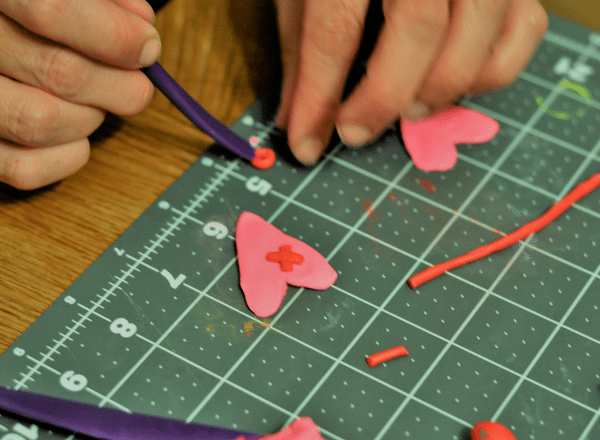 Hearts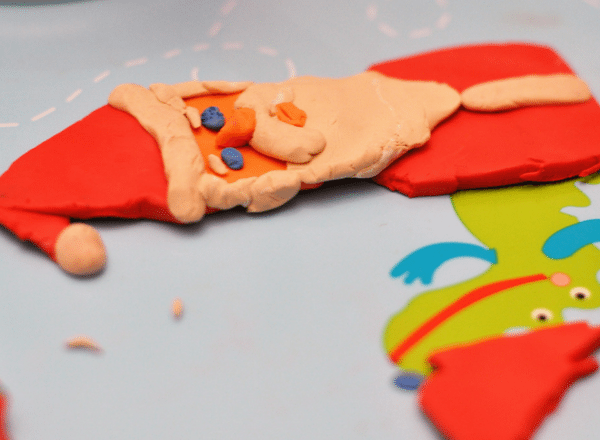 Santa in the making….#competitivedads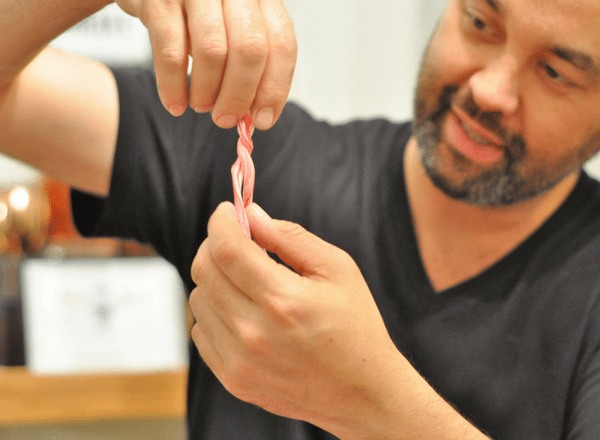 Peppermint twists
Now that these are hardened through the baking process they can be kept for as long as you need or want to keep them.  So try out the kids play dough toys with the Sculpey® clay and keep their creations by baking them!
Hope you give these ornaments a try and enjoy this quick & easy tutorial.  Once you start you won't be able to stop! Have fun!
Nat x