It's safe to say that most of our holidays were celebrated a bit differently this year, if at all. The fact that the majority of 2020 was spent in quarantine meant that we missed out on some of our favorite celebrations with our friends and family. Now that we can gather in smaller groups, outdoors and using safe social distancing practices we can start to host smaller celebrations again!
This easy DIY Directional Sign will show guests at your Post Quarantine Party which way to go to find all of the fun activities for all of the holidays we missed! It can be customized to include as many or as little you'd like to catch up on!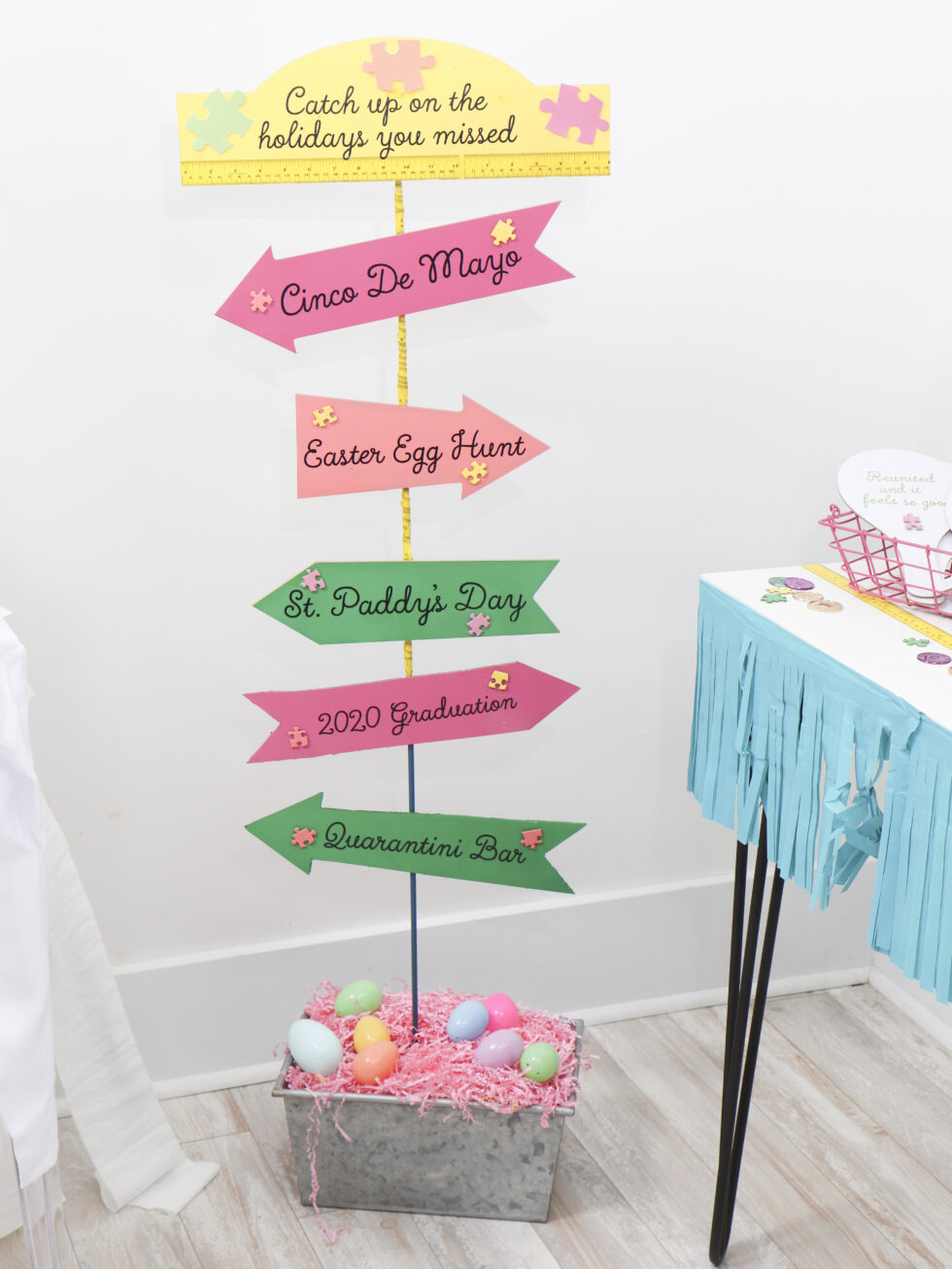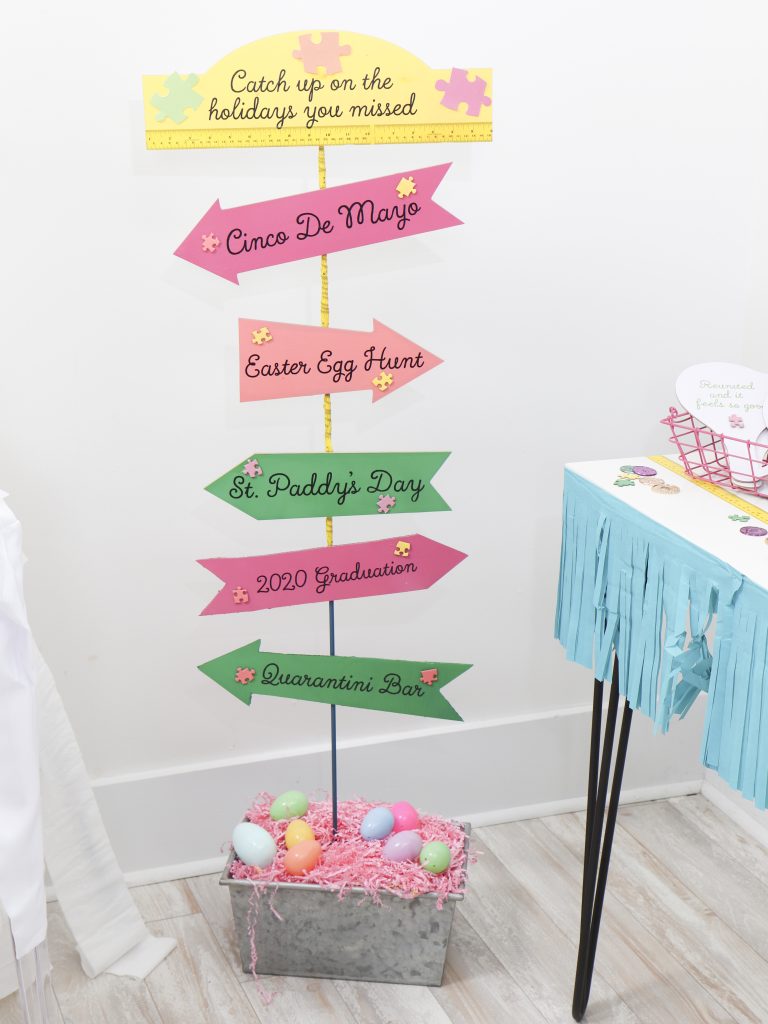 Step 1 –
Spray paint the fiesta directional sign and various puzzle pieces to match the color scheme of your party. The puzzle pieces represent both the symbolic "putting together" the pieces of our lives and reuniting with our loved ones as well as the literal number of puzzles we probably completed while sheltering in place!
Note: I also used a cardboard directional sign to create additional arrows, cutting smaller new arrows to match the size of the arrows on the fiesta sign.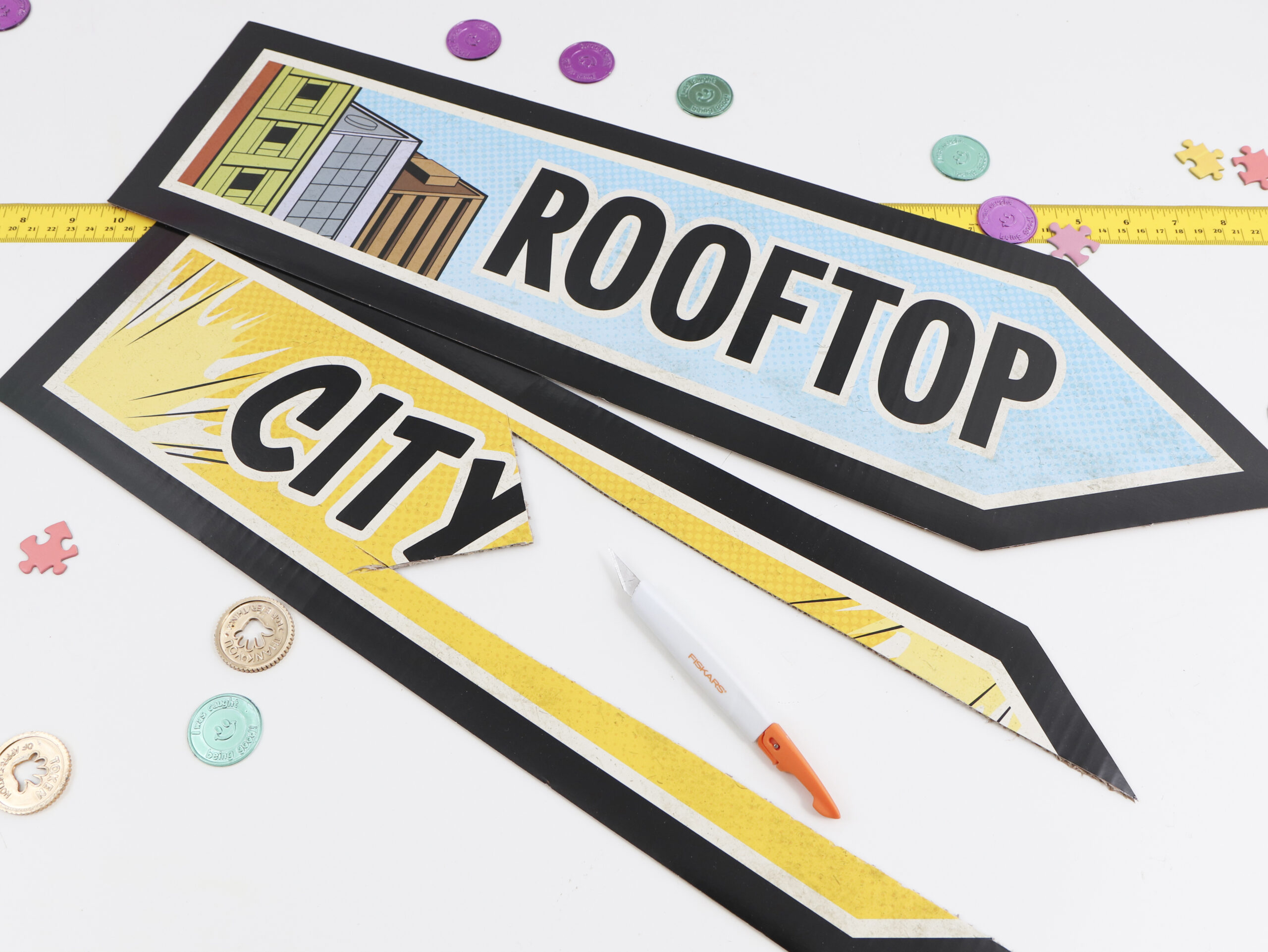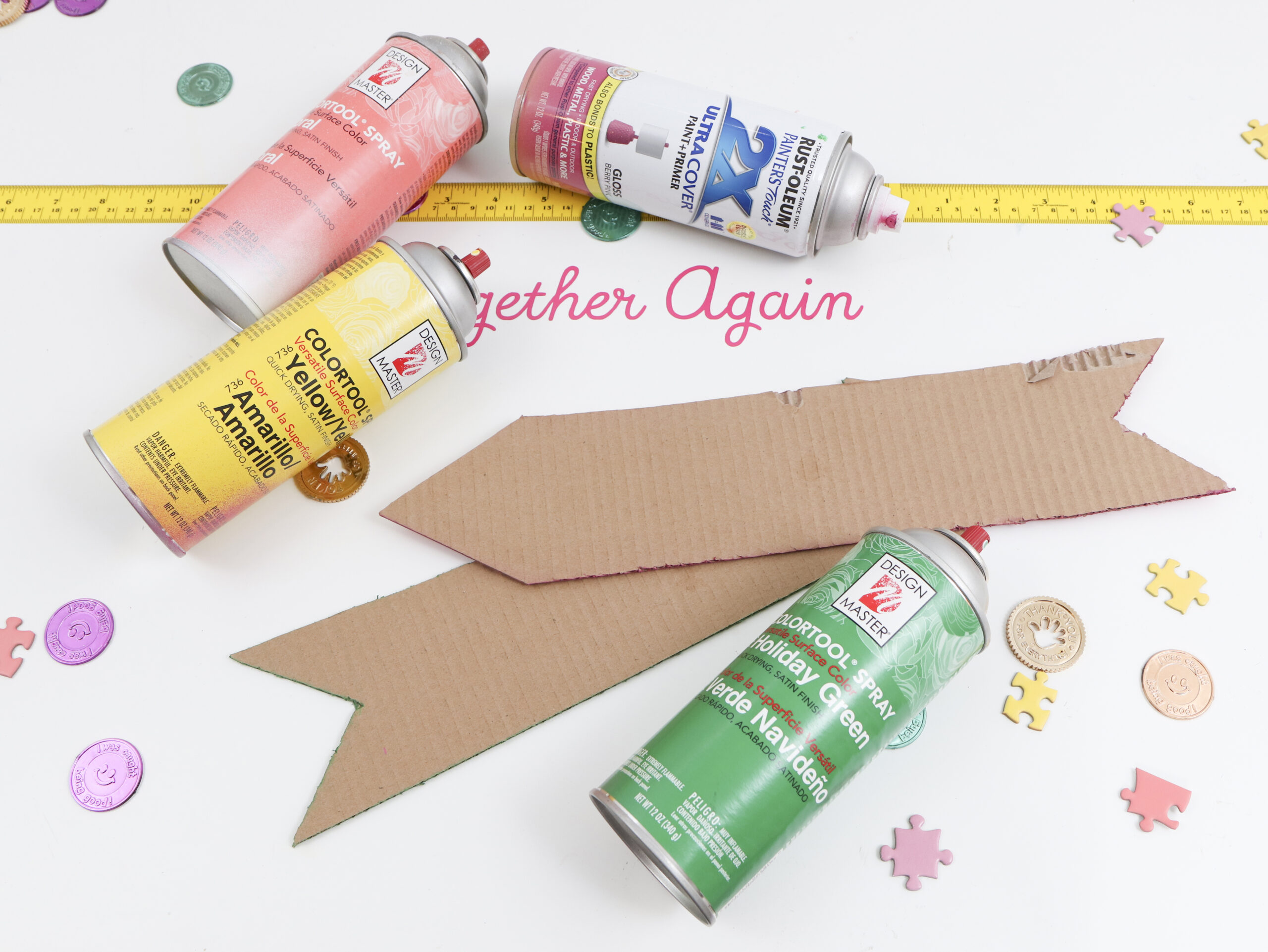 Step 2 –
Next, once the arrows are dry,  write or paint the names of the various missed holidays on each arrow. You can also use a vinyl cutter to cut the words out from adhesive vinyl and then adhere them to the painted arrows.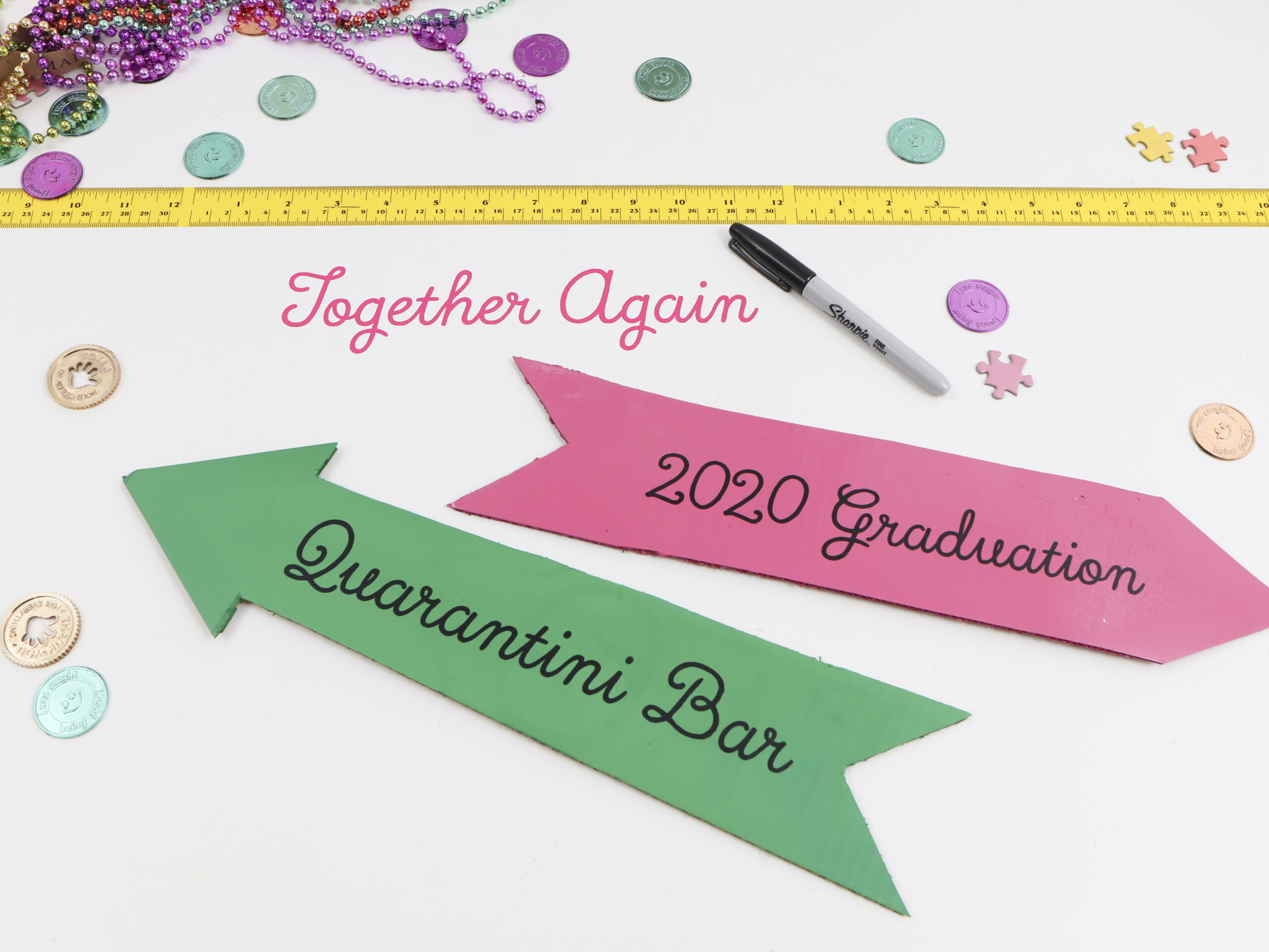 Step 3 –
Next paint some puzzle pieces and use mini glue dots to attach a few painted puzzle pieces to each directional arrow.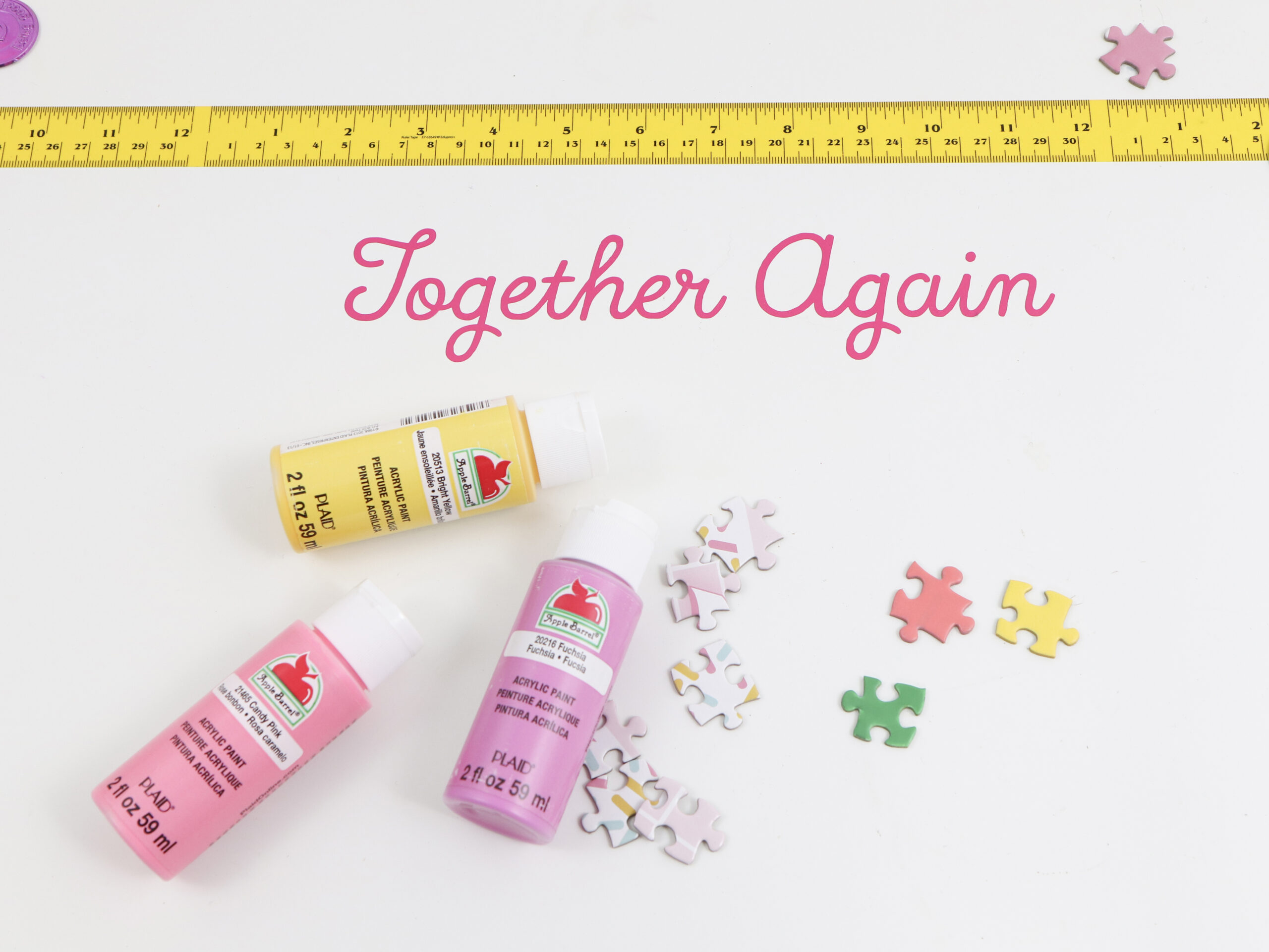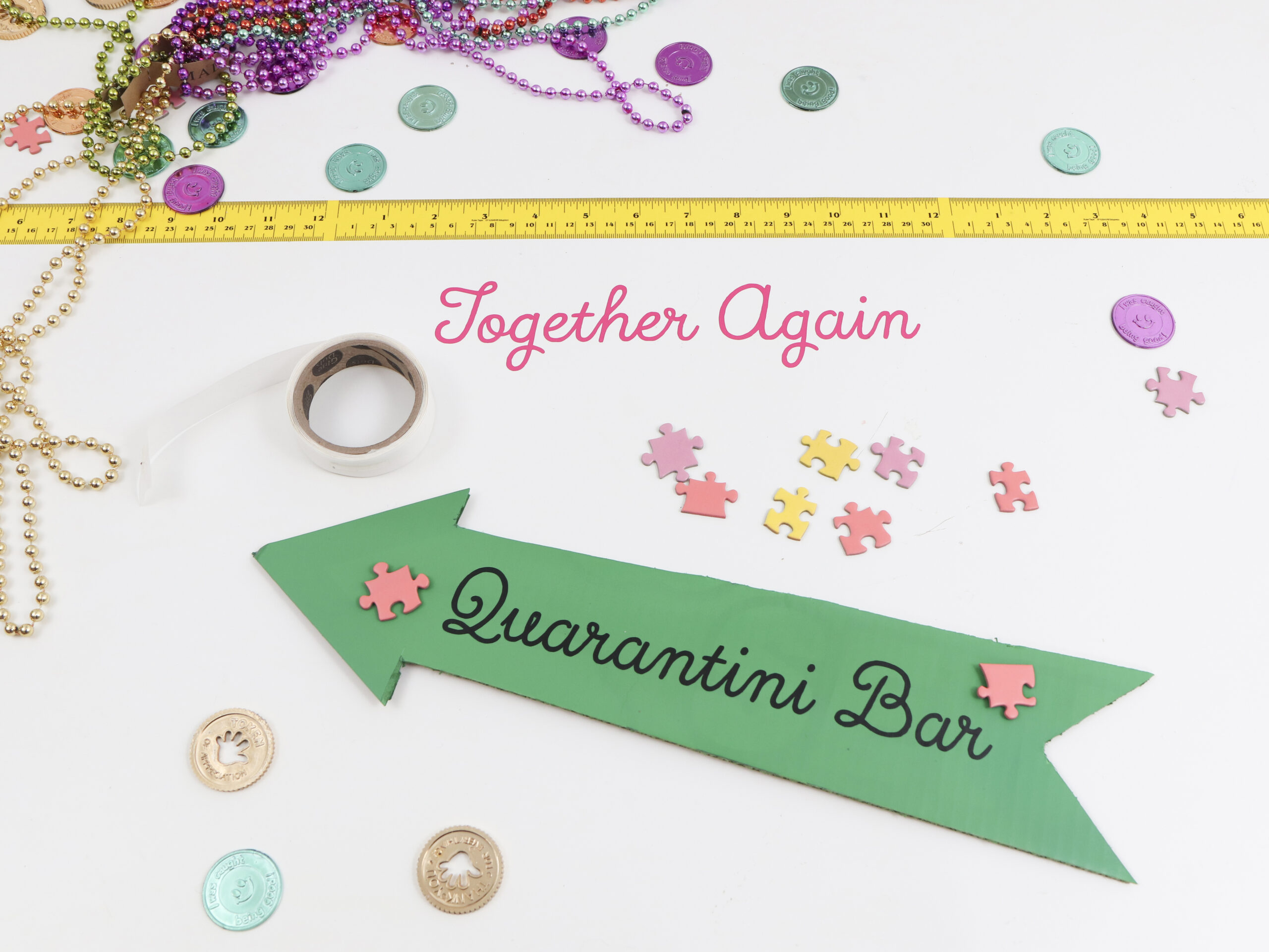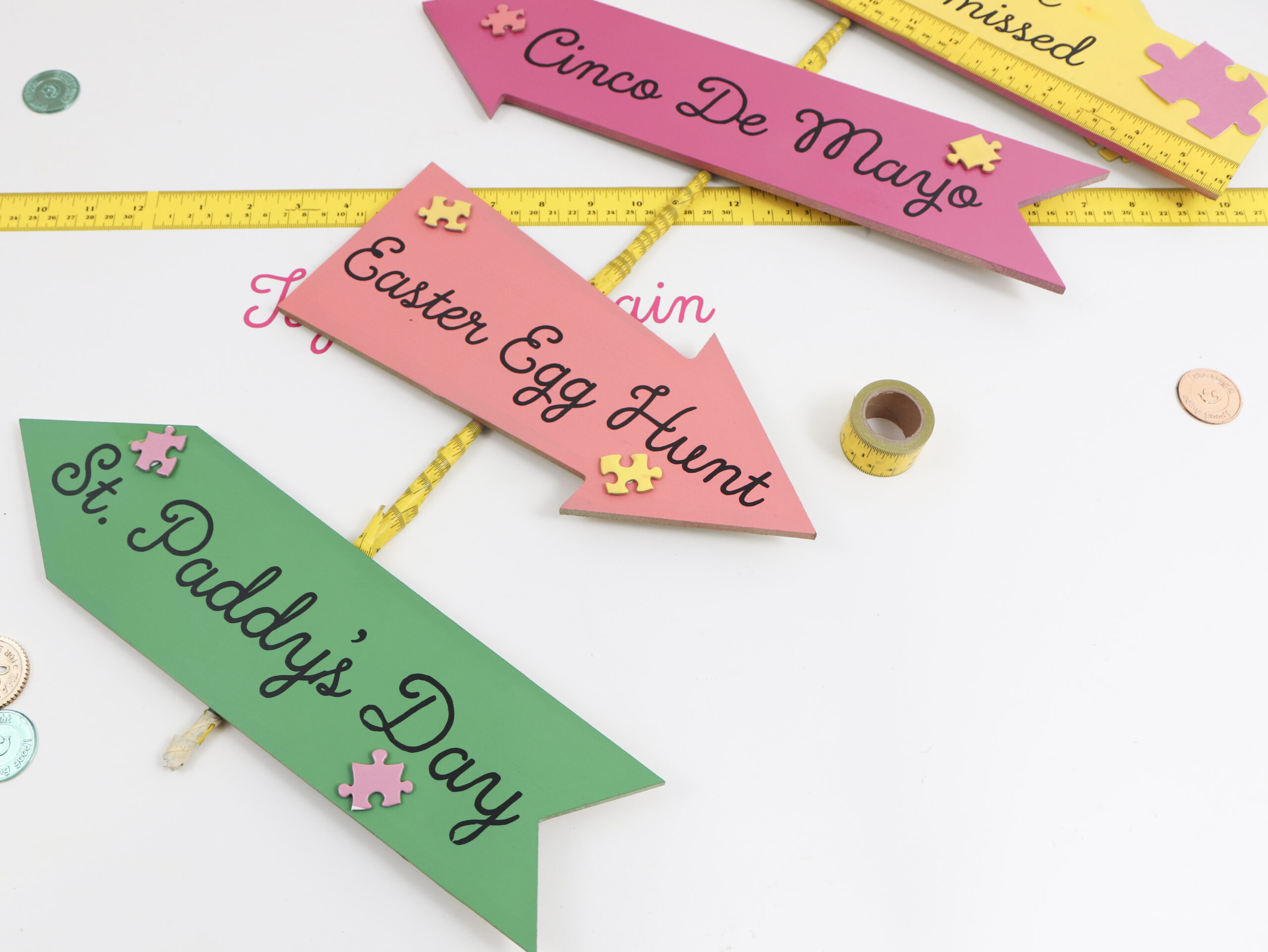 Step 4 –
Next, write, paint, or use vinyl to label the topper of the sign. Then, attach the puzzle pieces to the topper with mini glue dots.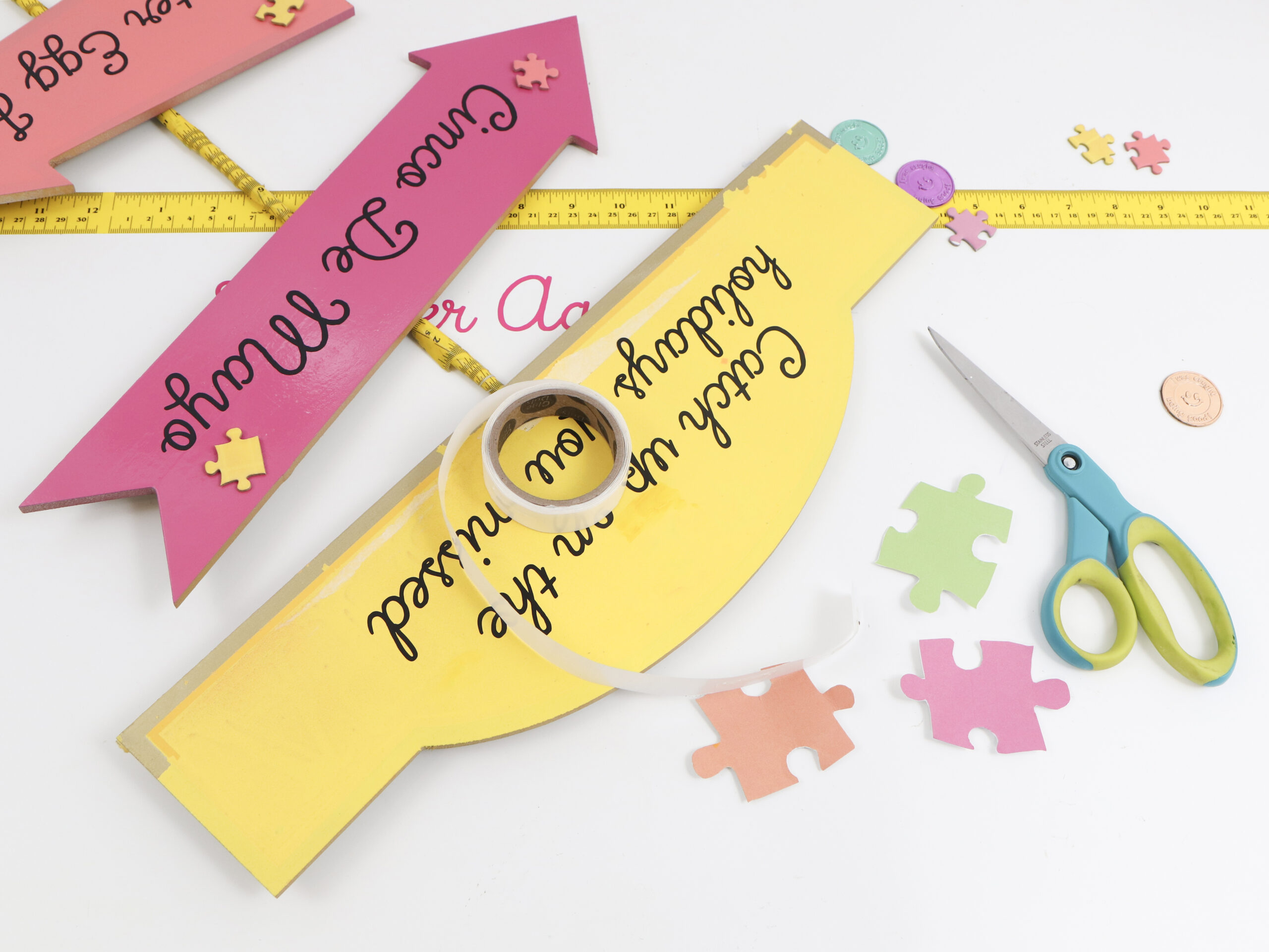 Step 5 –
Wrap the sign post with ruler tape. The ruler represents the 6 ft we have to keep from each other while social distancing! Use the same ruler tape as a border across the bottom of the topper to help the entire sign look cohesive.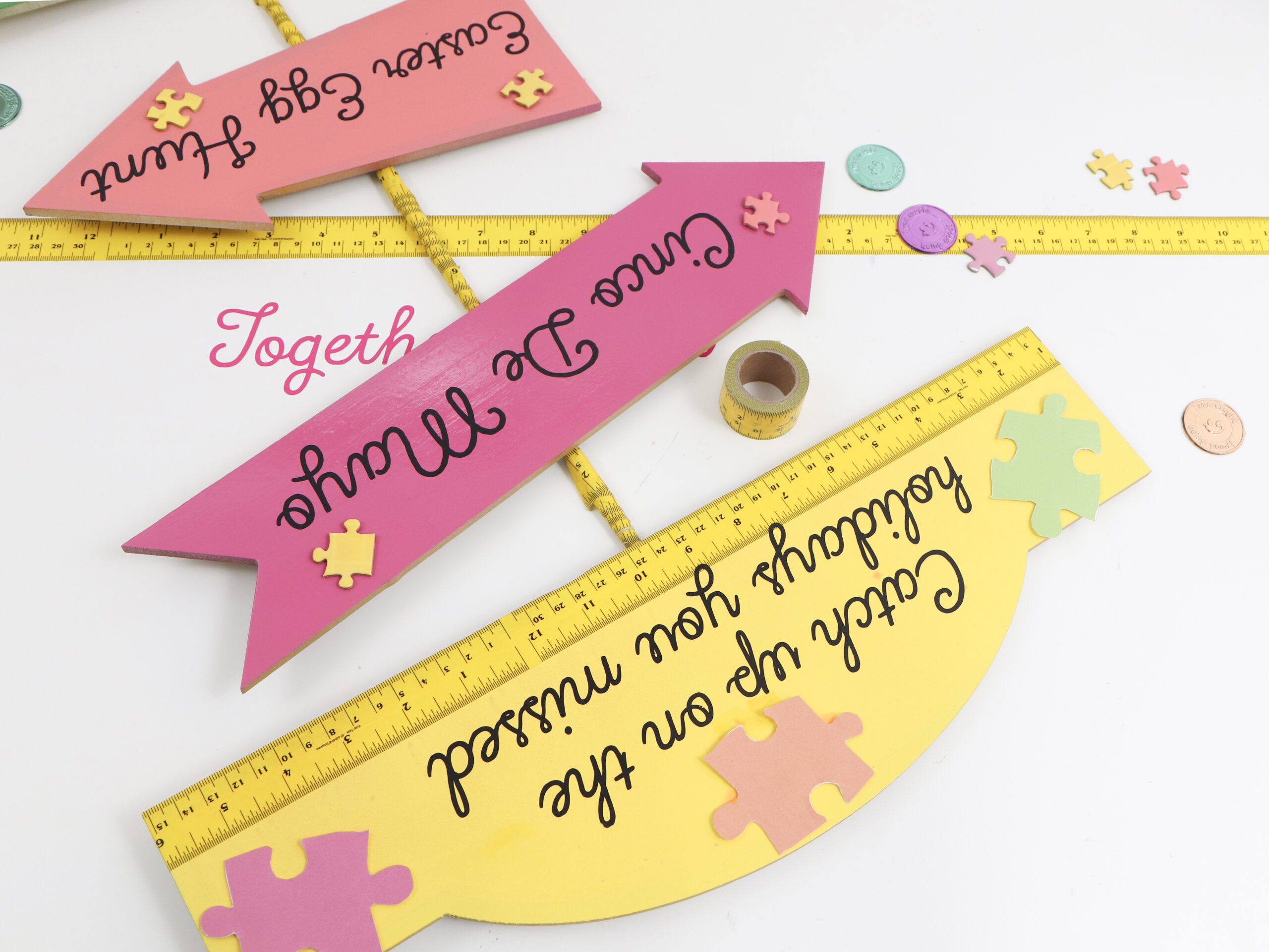 Step 6 –
Attach the newly created arrows to the completed sign post.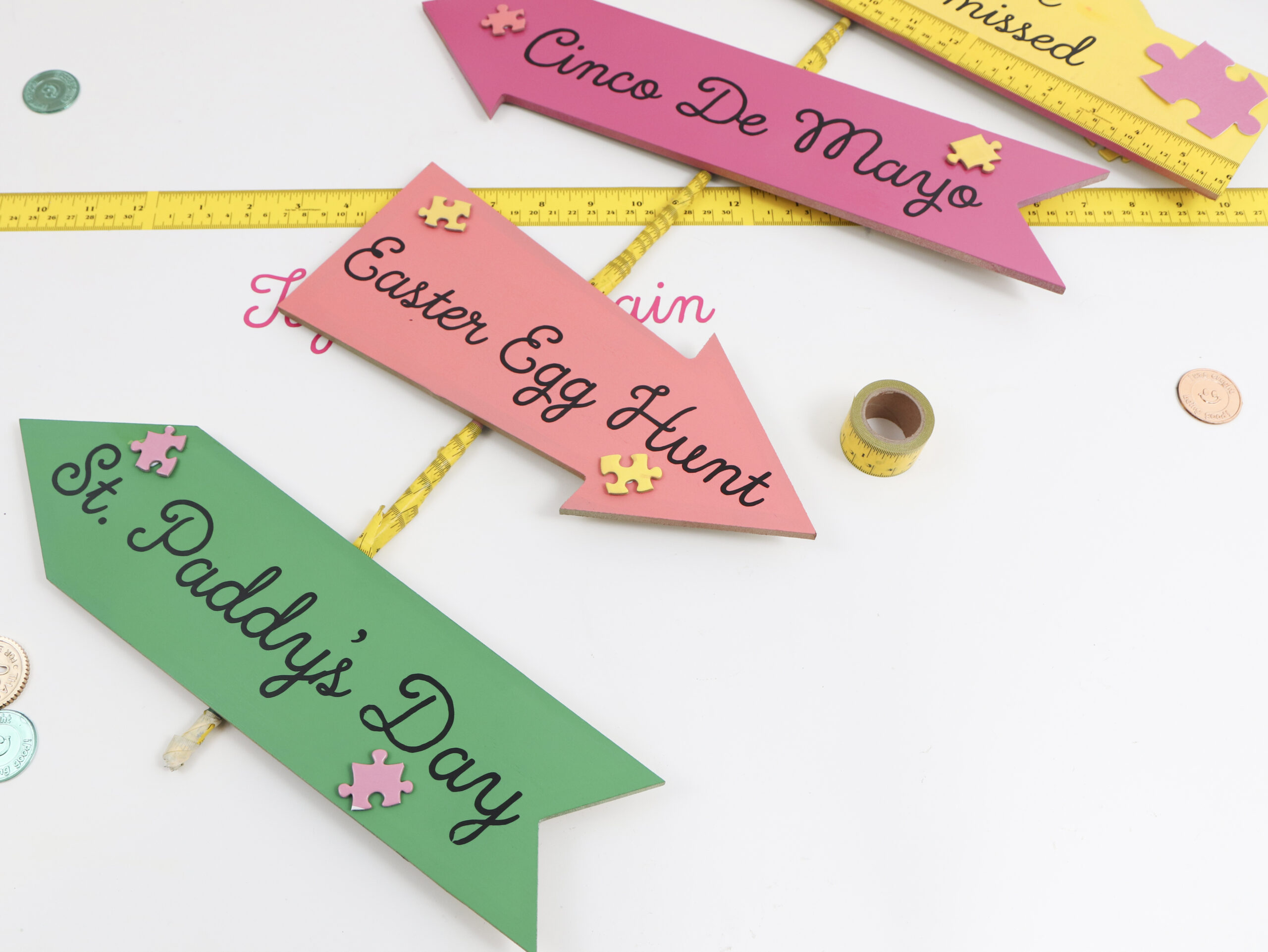 Step 7 –
Fill a galvanized box with floral foam and stick the bottom of the sign post into the foam so that it stands up straight.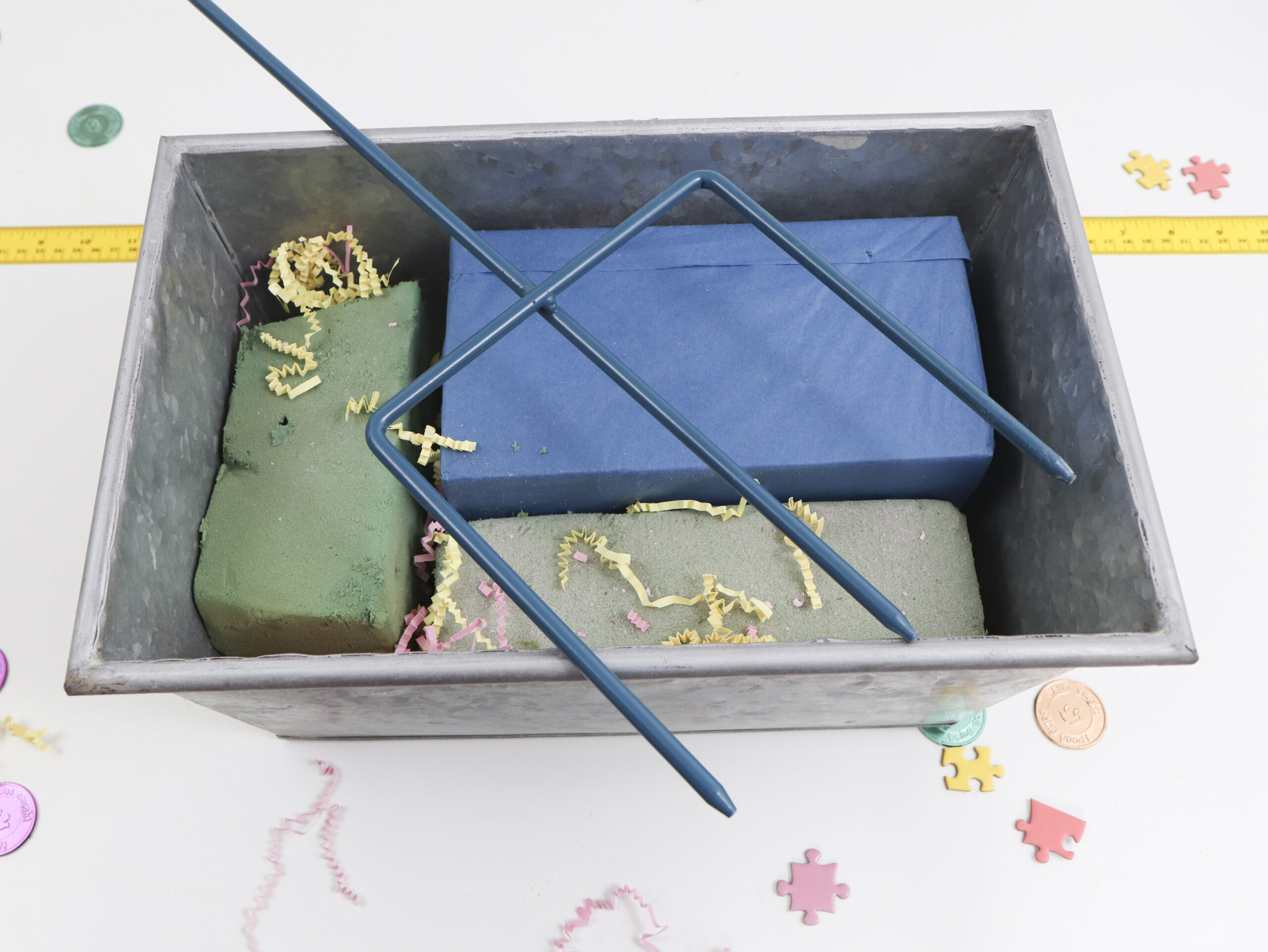 Step 8 –
Finally, cover the floral foam in the box with Easter basket shred and Easter eggs. Not only do these make the stand look much nicer and help to hide the floral foam, but they can be used as part of a fun Easter egg hunt during the party!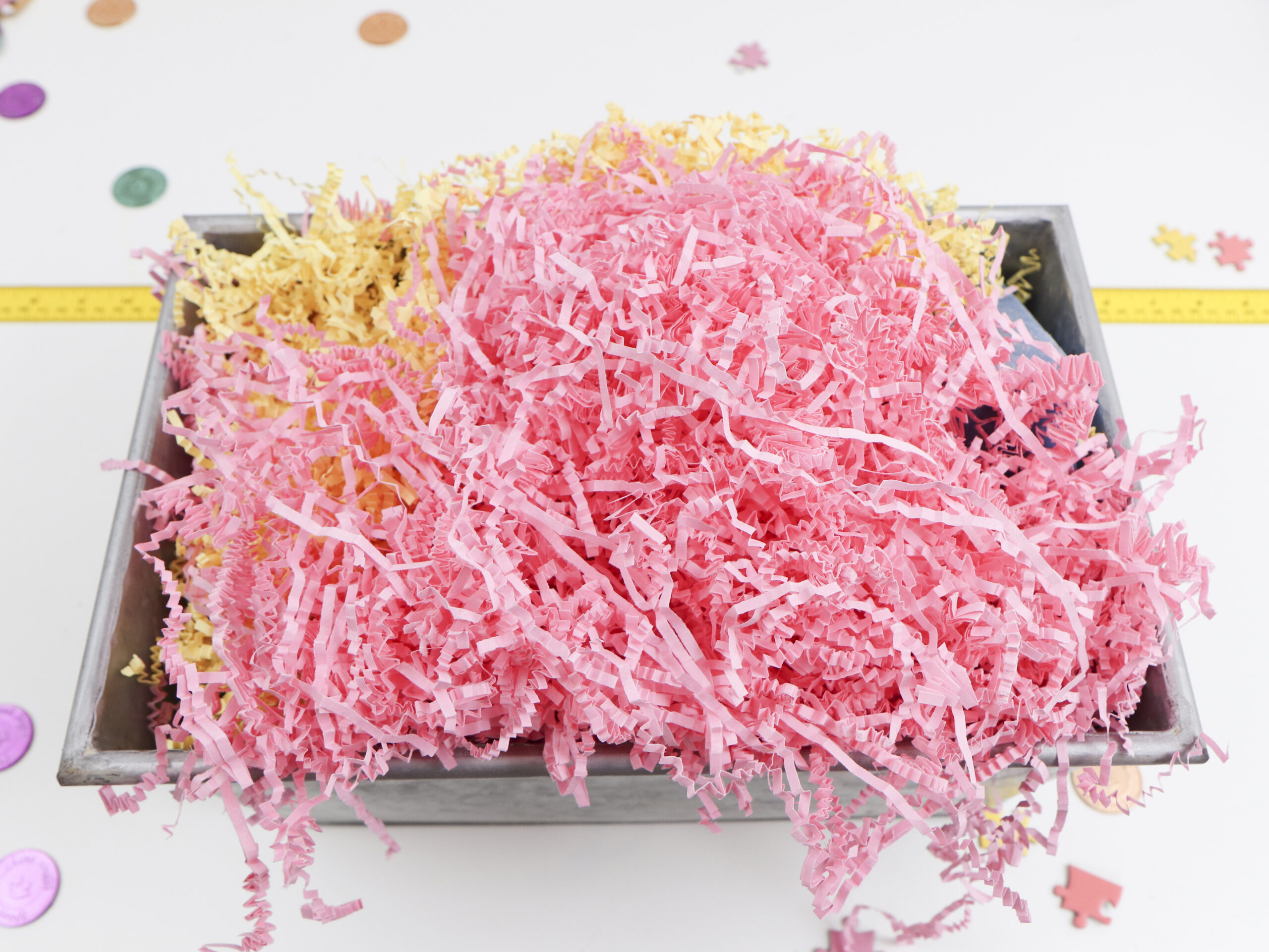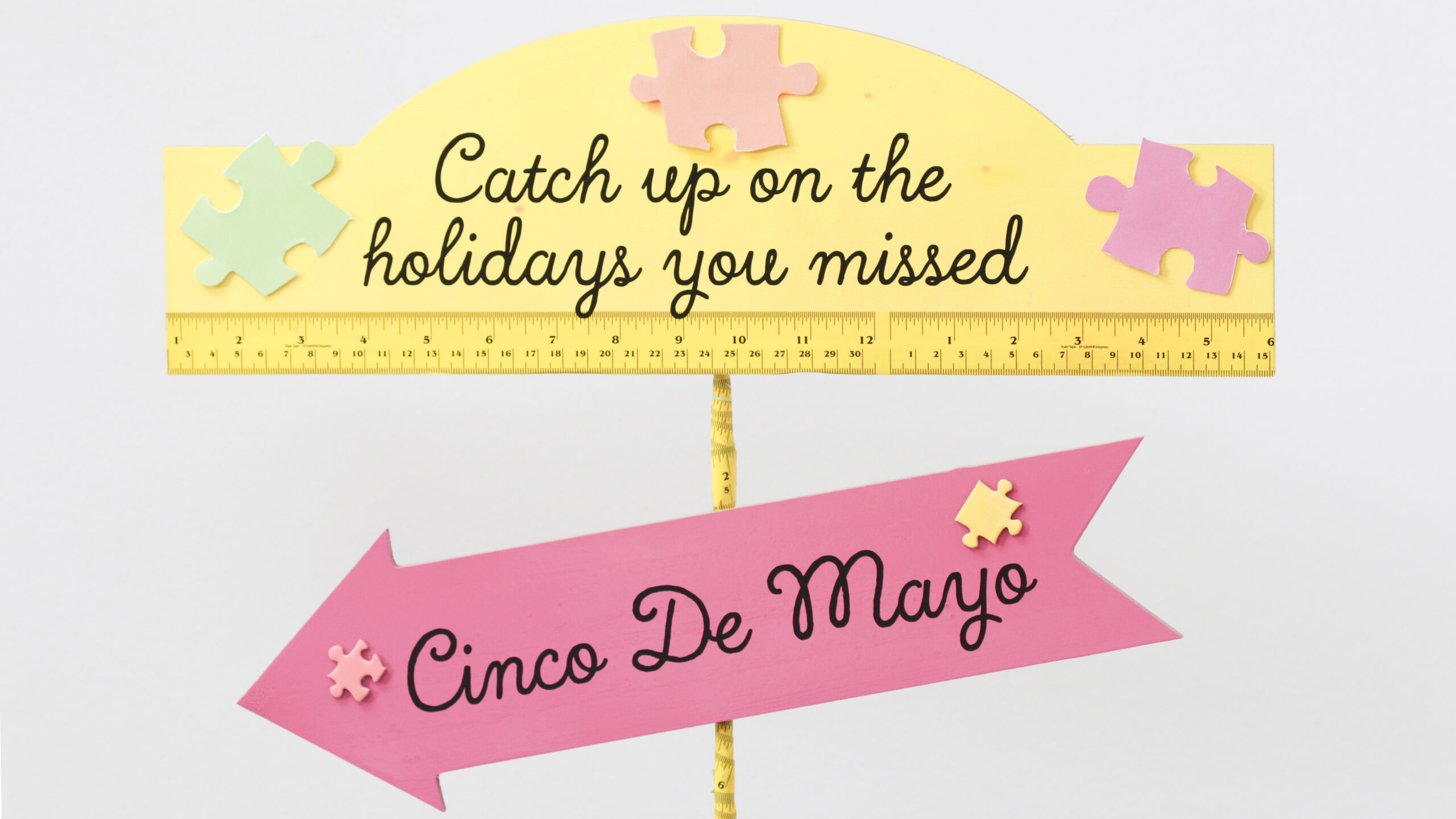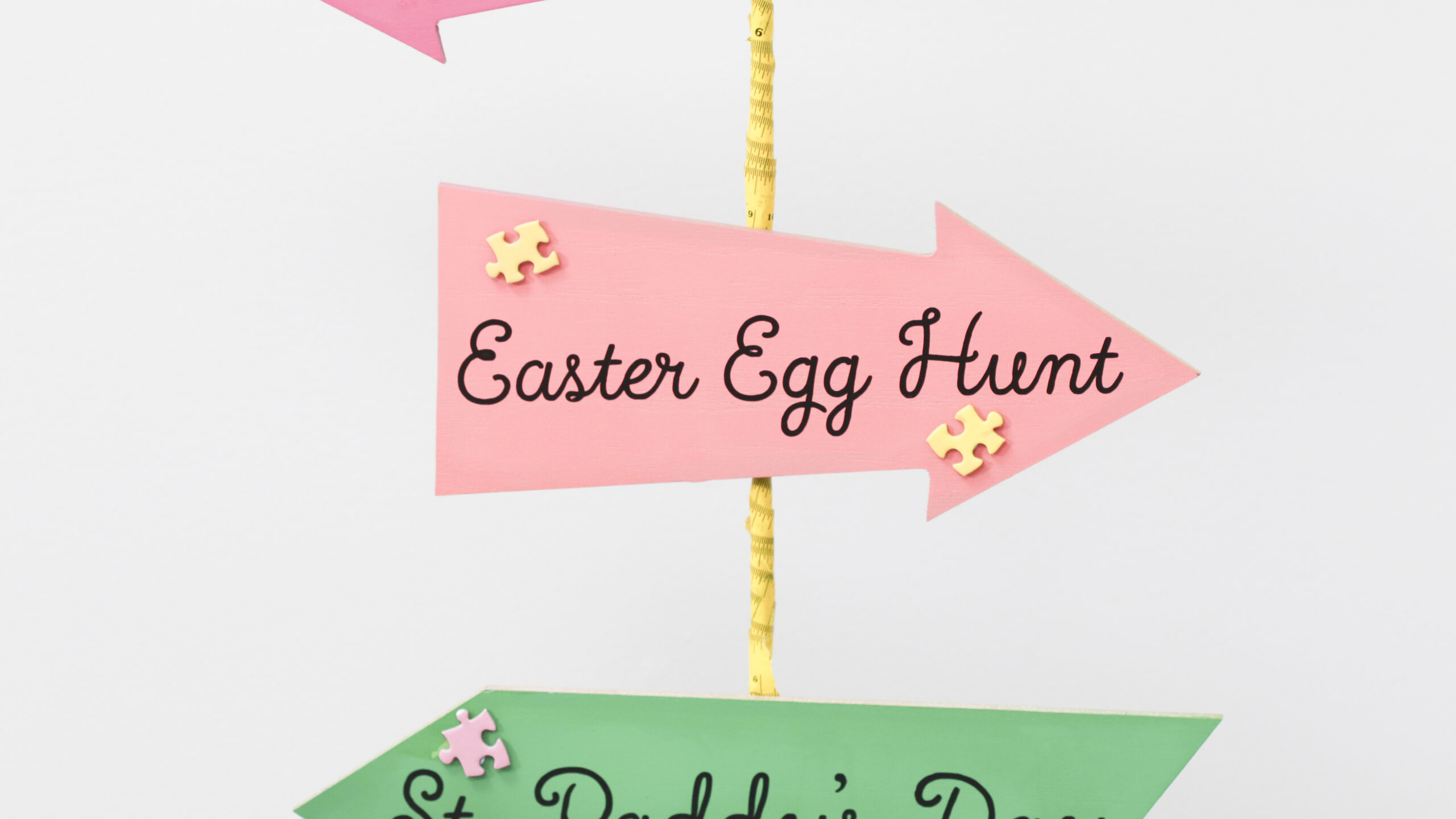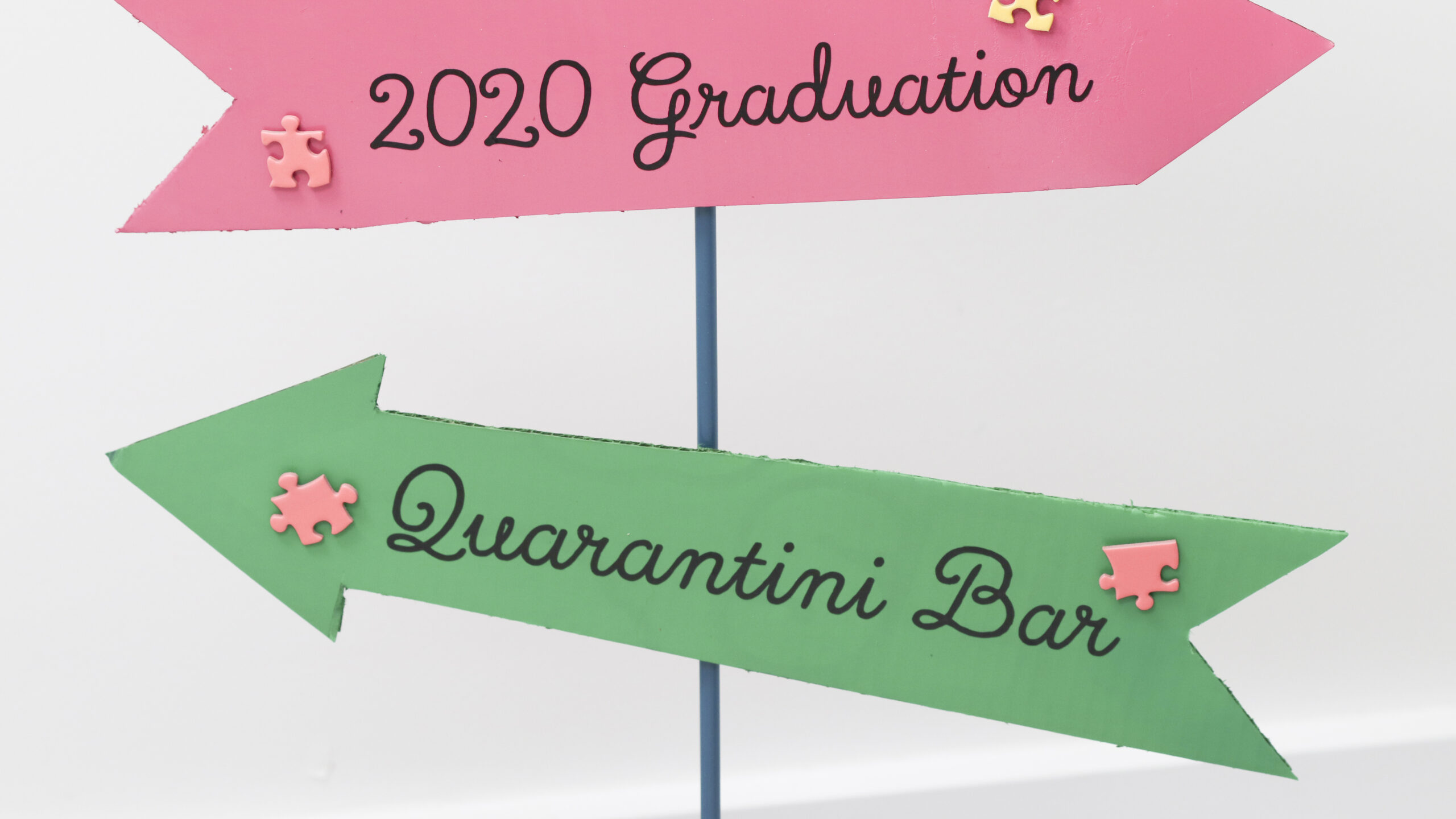 Be sure to check out the rest of my Post Quarantine Party, including the DIY Backdrop and DIY Awards!
Happy Partying!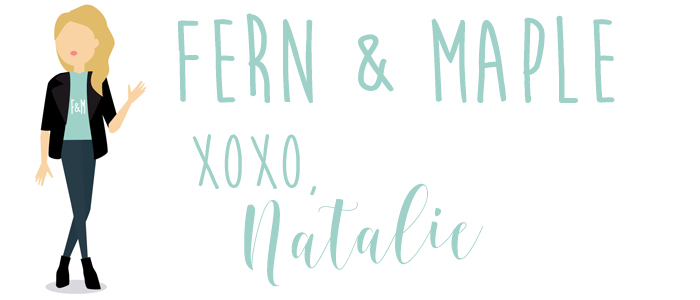 As an OTC blogger, I received compensation and/or products in exchange for my styling and crafting services. As always, all project ideas and any opinions expressed here are my own.  For further information on our disclosure policy please check out our disclosure page.
PIN FOR LATER: