Living life through a worldwide pandemic can feel like pure pandemonium. It feels like we could all use a bit of humor and cheer through these times. That's why I decided to turn this into a panda-emic and throw a Panda-monium Party with my family! Putting aside your anxiety for a while is easier when you're surrounded by adorable panda bears, am I right? Luckily I was able to order many of the things I needed for this panda-riffic party with easy delivery from Oriental Trading. 
As an OTC blogger, I received compensation and/or products in exchange for my styling and crafting services. As always, all project ideas and any opinions expressed here are my own.  For further information on our disclosure policy please check out our disclosure page.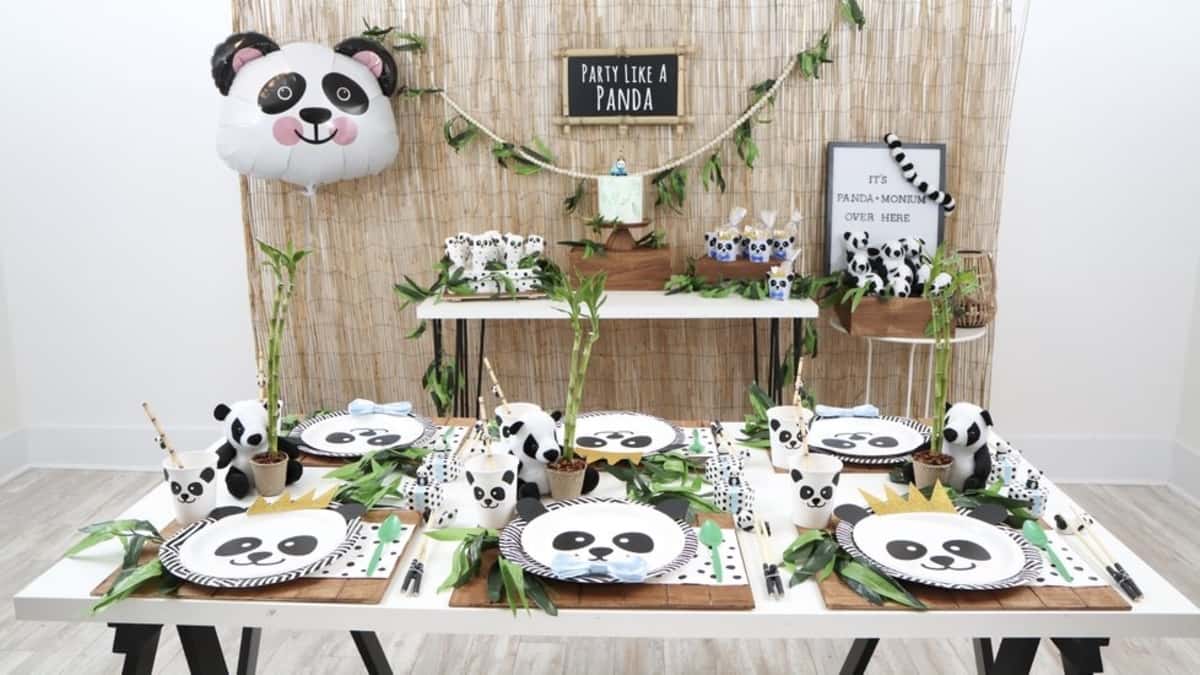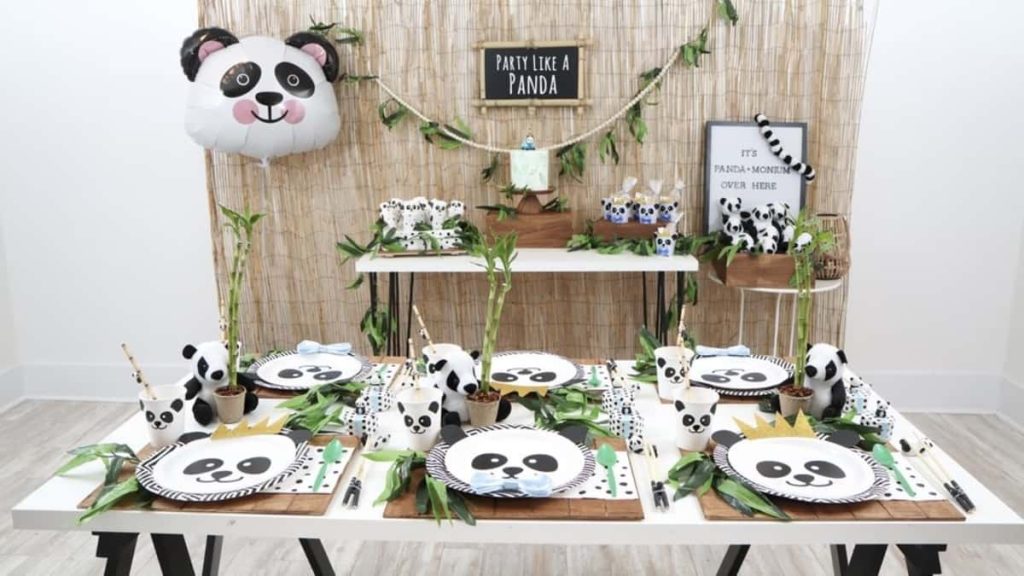 How to Throw a Panda Themed Party
Social Isolation Tip: If you are throwing this party with zoom or virtual participants think about curbside delivery of the some panda pops, panda favors and panda bears prior to the party.  So that they can be enjoyed together online!
Bamboo Backdrop
The first thing I did was create a backdrop out of a panda's favorite treat – bamboo! I placed some bamboo reed fencing (available at hardware stores) across the wall behind the dessert table. In the center, I hung a bamboo sign that instructed everyone to "Party Like a  Panda". An unfinished wood bead garland over a bamboo leaf garland hung under the sign and complemented the bamboo background perfectly. Then, to one side, I placed an adorable helium-filled smiling panda balloon. 
TIP: Bamboo reed fencing is lightweight – it can easily be hung without messing up your wall by using removable no-damage hooks.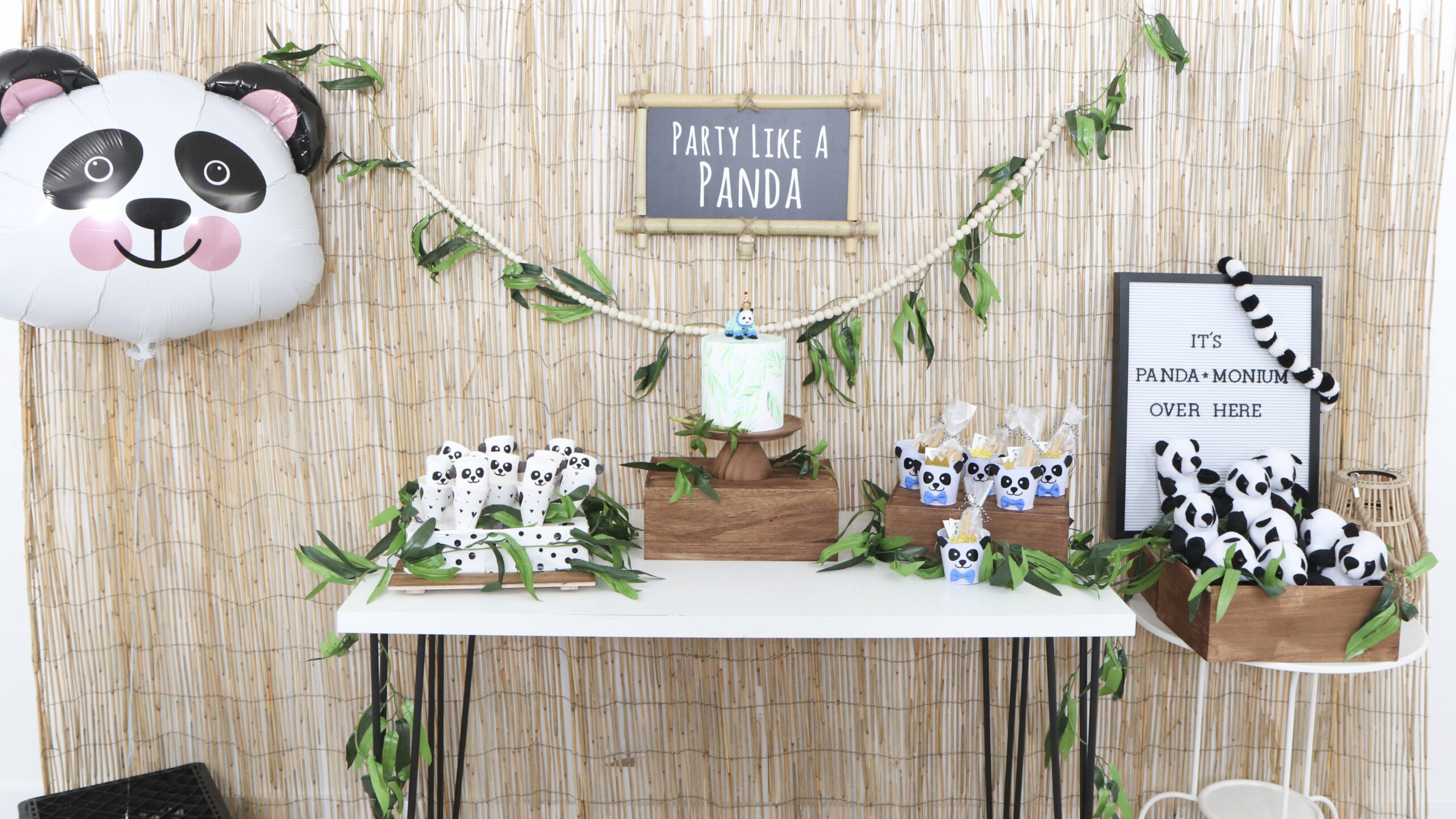 Delightful Desserts
My dessert show-stopper was a bamboo leaf cake set atop a natural wooden crate and cake stand for height. Then, on one side, I set out some super cute Marshmallow Panda Pops in cute little heart-covered cones. Get the recipe and instructions for how to make your own HERE.  They are easy, affordable and sooooo tasty!
On the other side, I placed some Panda pails I made and filled with sweet treats and bear-y fun favors. These were so easy to create and turned out so cute. Find out how HERE.
TIP: Lucky bamboo stalks and leaves throughout add to the natural bamboo forest feel of the area.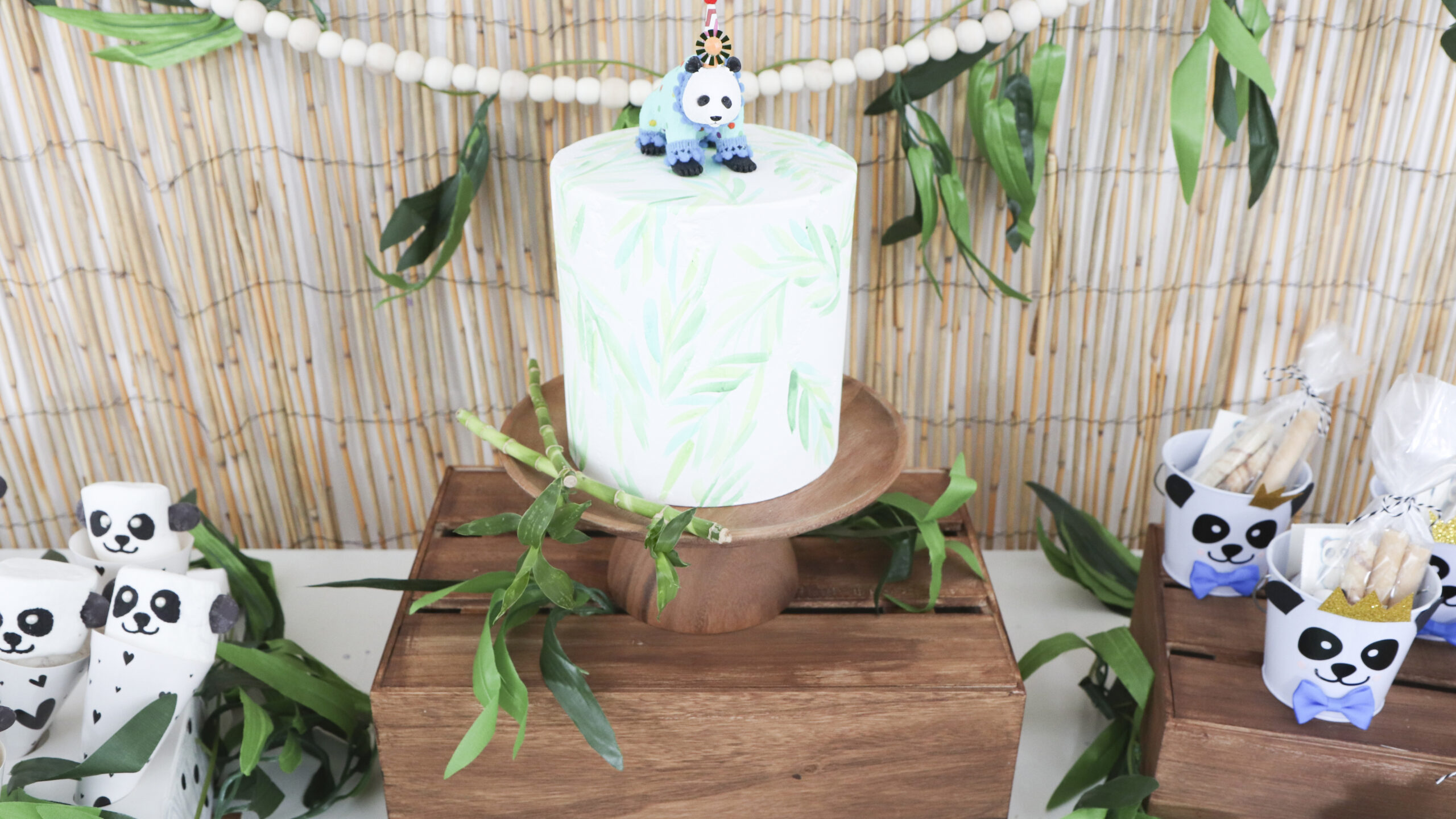 Un-bear-ably Cute Table
First, I placed three lucky bamboo plants in the center of the table, each with their own stuffed panda friend next to them. I used stained wood slat signs for place mats to match the wooden crates on the dessert table. More bamboo leaves spread across the table combined with the bamboo plants and placemats for the perfect forest feel.
Black and white chevron dinner plates and polka dotted napkins and favor boxes added some modern charm. I used green flatware to complement the bamboo leaves, and gave every seat a set of chopsticks on sweet little panda bear holders. Finally, I created a DIY Panda Tableware set that included smiling panda plates and cups with the perfect bamboo straws. Get the details HERE.
TIP: This table setting can easily be personalized by changing the color of the panda bow ties and ribbons on the favor boxes. And, if it's for someone's birthday, a birthday crown can easily be added to the panda plate to make that place setting extra special!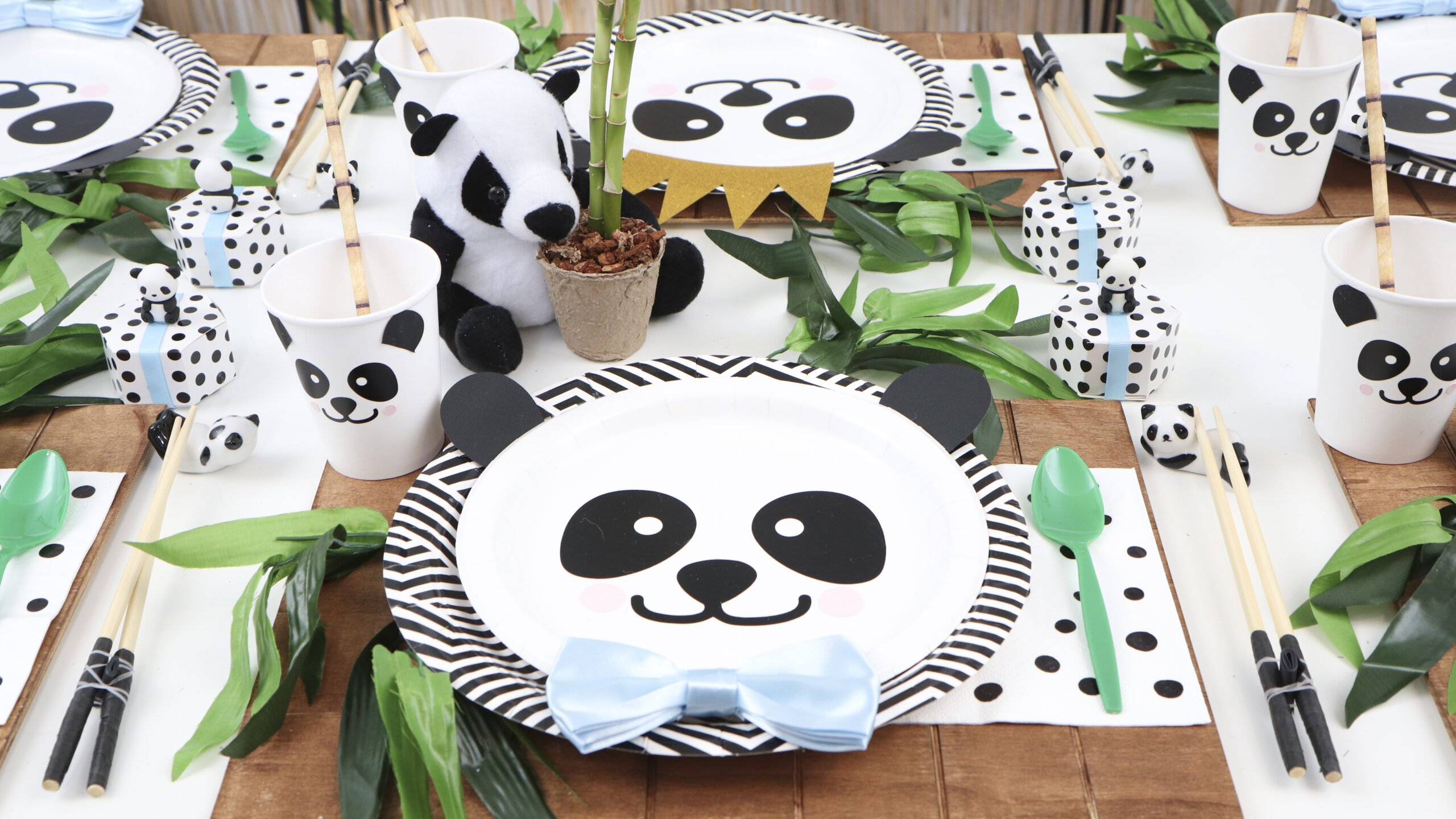 Panda Adoption Center
The final piece of the perfect panda party was a panda adoption center! I set up another wooden crate with enough stuffed pandas for each member of my family, because who doesn't need something cuddly to snuggle with right now?
Above the crate, I put a letterboard sign with my fun pun theme on it – "It's panda-monium over here"- for some added chuckles. Fuzzy black and white pom poms strung together created the perfect garland decoration for this area. Lastly, I added a natural rattan lantern to the table for some cheery lighting.
TIP: You can put boxes or other space-fillers in the bottom of the crate to create levels for the stuffed pandas to sit on. This creates more dimension in your display, rather than having them all just stuffed in the crate- no pun intended on that one, haha!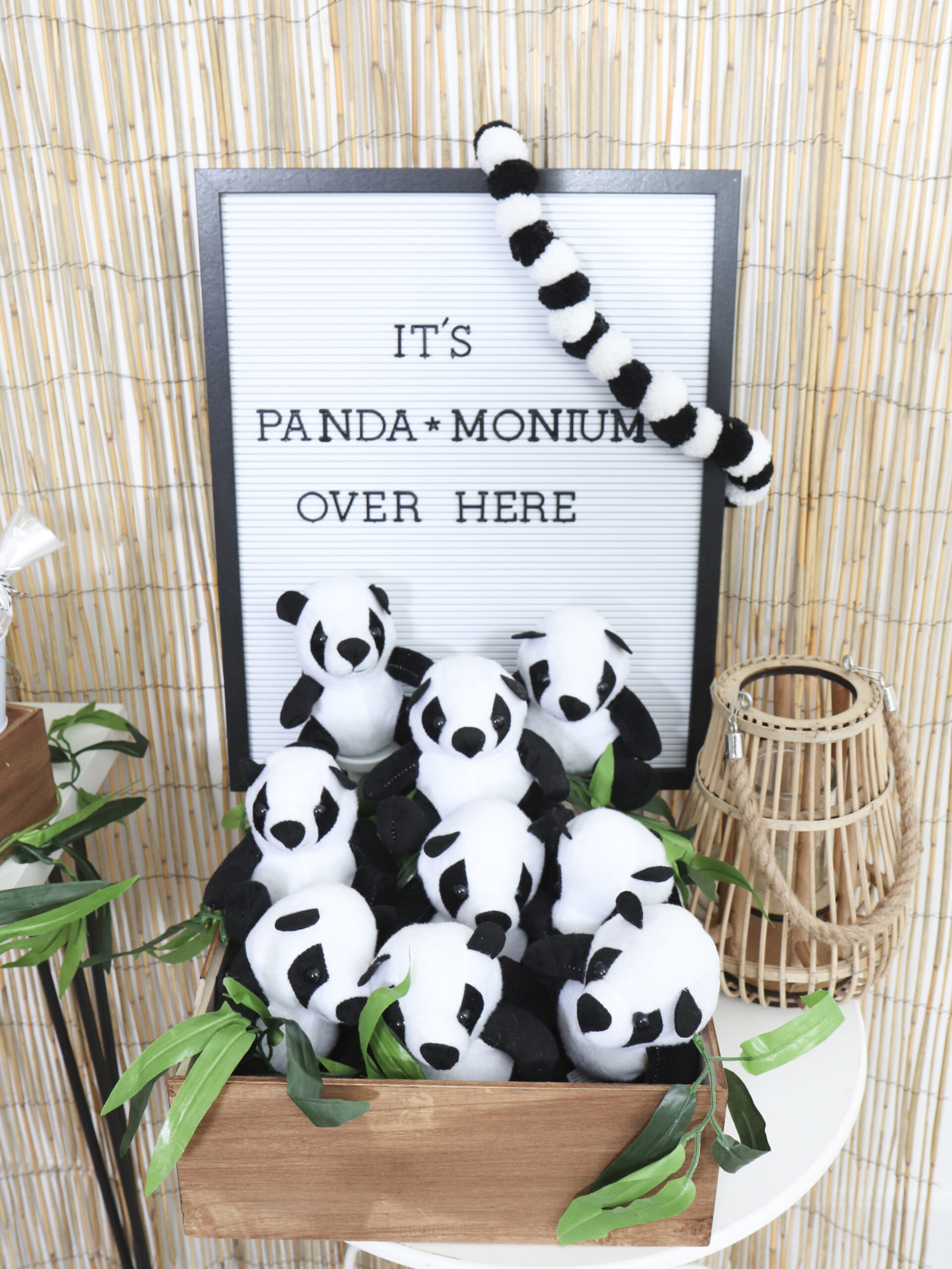 I just love bringing people cheer and making people smile. It eases my own anxiety and brings me cheer as well. This Panda-monium Party was a great way to play on the bit of chaos we are all currently feeling right now and flip it into something positive for a bit. I hope it brings you some joy as well!
You can get all of the additional details on Fun365 at Oriental Trading. Everything you need to See It, Shop It and Make It with the click of a button! 
How have you been keeping positive and finding things to celebrate? Let me know in the comments.
More Animal-Themed Party Ideas
For another fun and whimsical animal-themed party idea, check out the Woodland Fox and Cute Koala parties I styled in the past.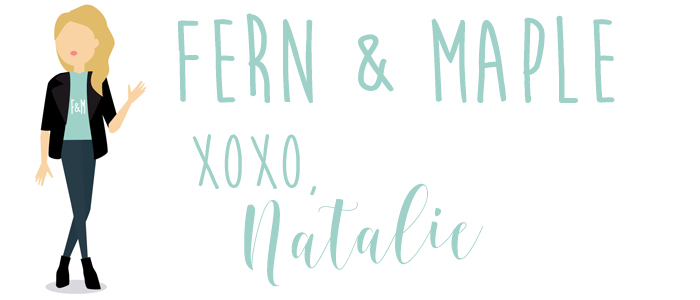 PIN FOR LATER: