While party planning and styling has become my full-time career, I never get bored of it. That's why anytime there is an opportunity to throw a party for one of my loved ones, I jump at the chance! So when my daughter's best friend Lila had a birthday coming up, I quickly pulled together a party based on her favorite toy line- LEGO™ Elves! The girls were beyond excited about this theme. Even more exciting (for the adults anyway…) is that this party was so budget-friendly! In fact, I found many of the supplies in the Target Dollar Spot, and ended up using many of Lila's own LEGO creations themselves as decor! 
Magical Decor
I wanted to make the party guests feel like they had been transported to the mystical magical land of Elvendale, where the LEGO Elves live amongst castles and tree houses, enchanted forests, dragons, and other mythical creatures. But I also wanted it to be clear that this party was for a particularly special little elf's birthday. So the first thing that I did was to set up a fireplace backdrop that included hanging felt vines for the forest feel, but also TONS of pearly pastel balloons overflowing from the fireplace. There was no mistaking the fact that this was a party! The final touch was to add the birthday girl's name in the center of it all, in sparkly gold balloon letters.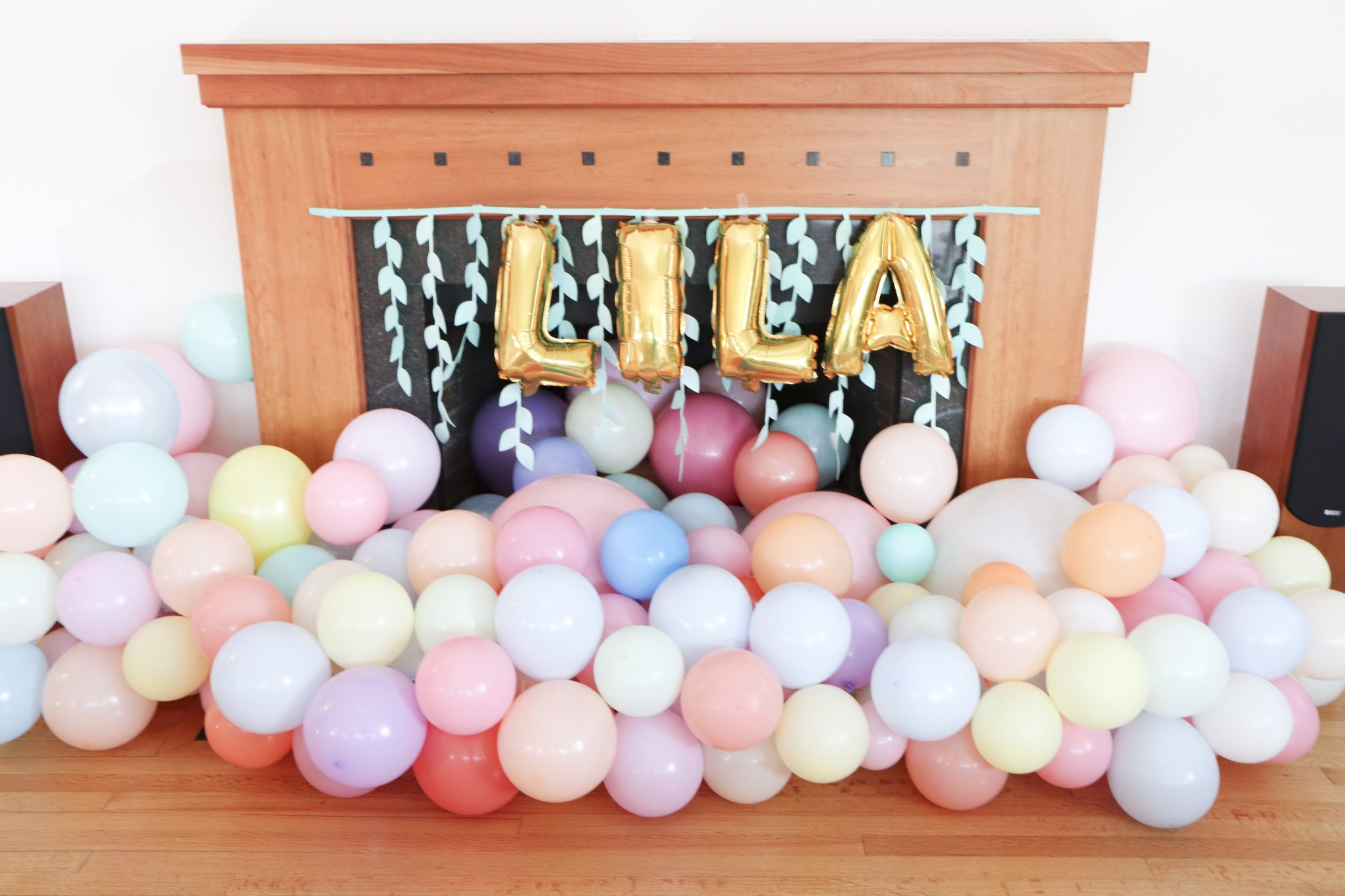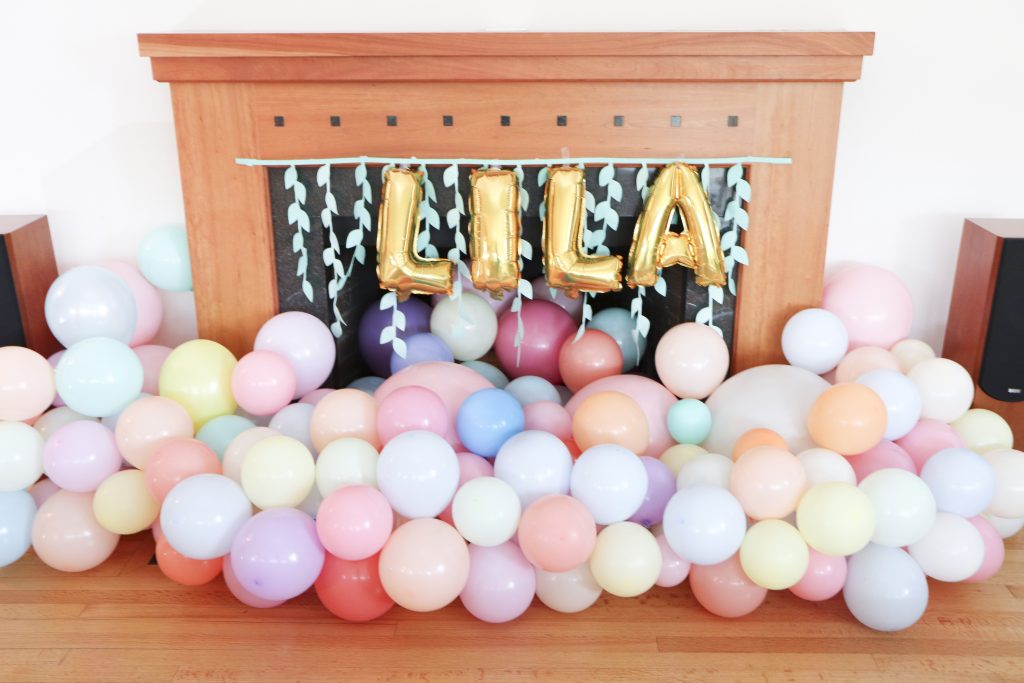 Next, I created an additional photo-op spot by making an elf flower crown backdrop on one of the walls. I hung a gold hoop, embellished with beautiful felt flowers, in the center of the wall. Then, using the same felt vines from the fireplace backdrop, I created a sweeping display that created the illusion of a vine and floral curtain hanging from the hoop. It turned out to be the perfect place to snap photos of the star of the show- Lila!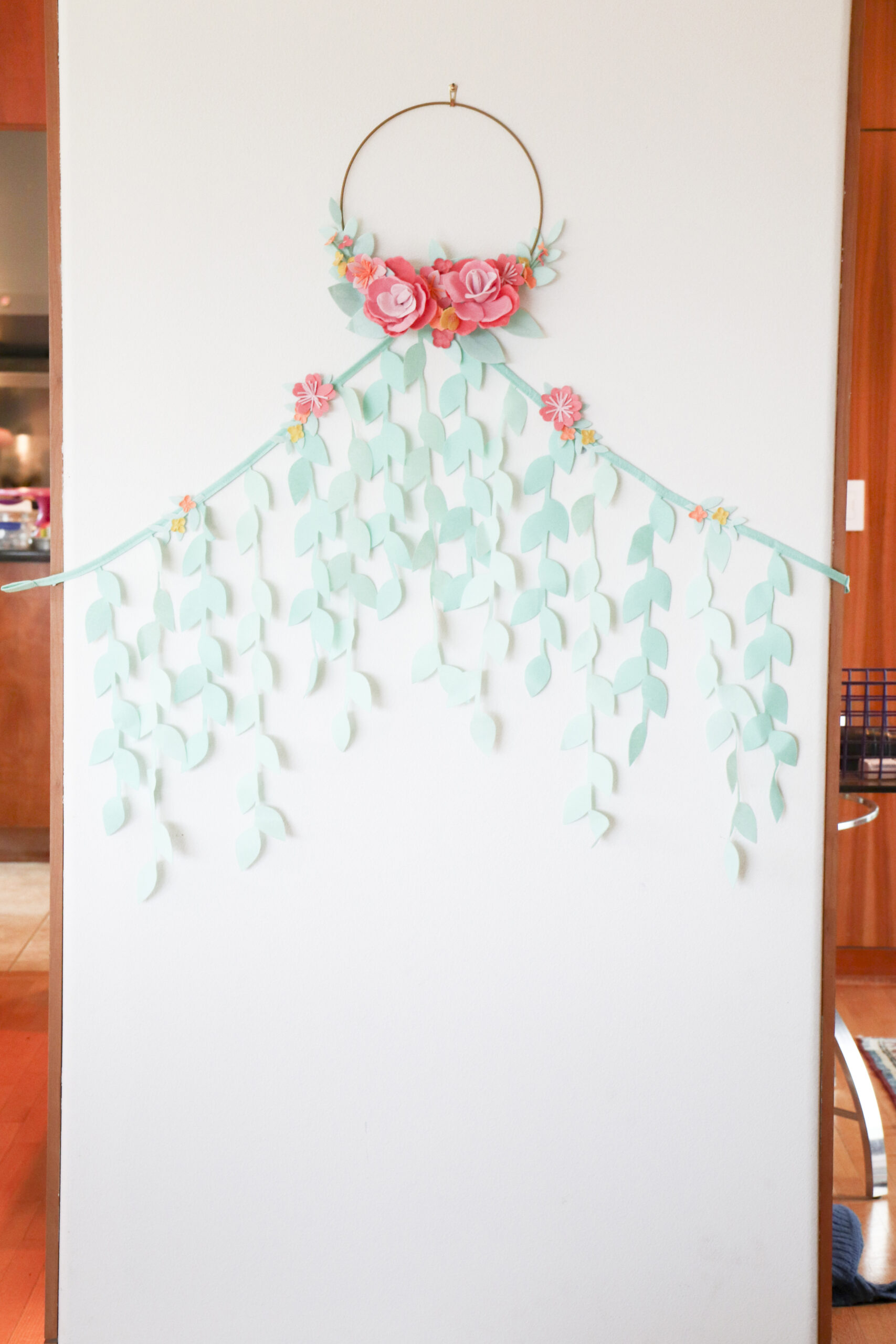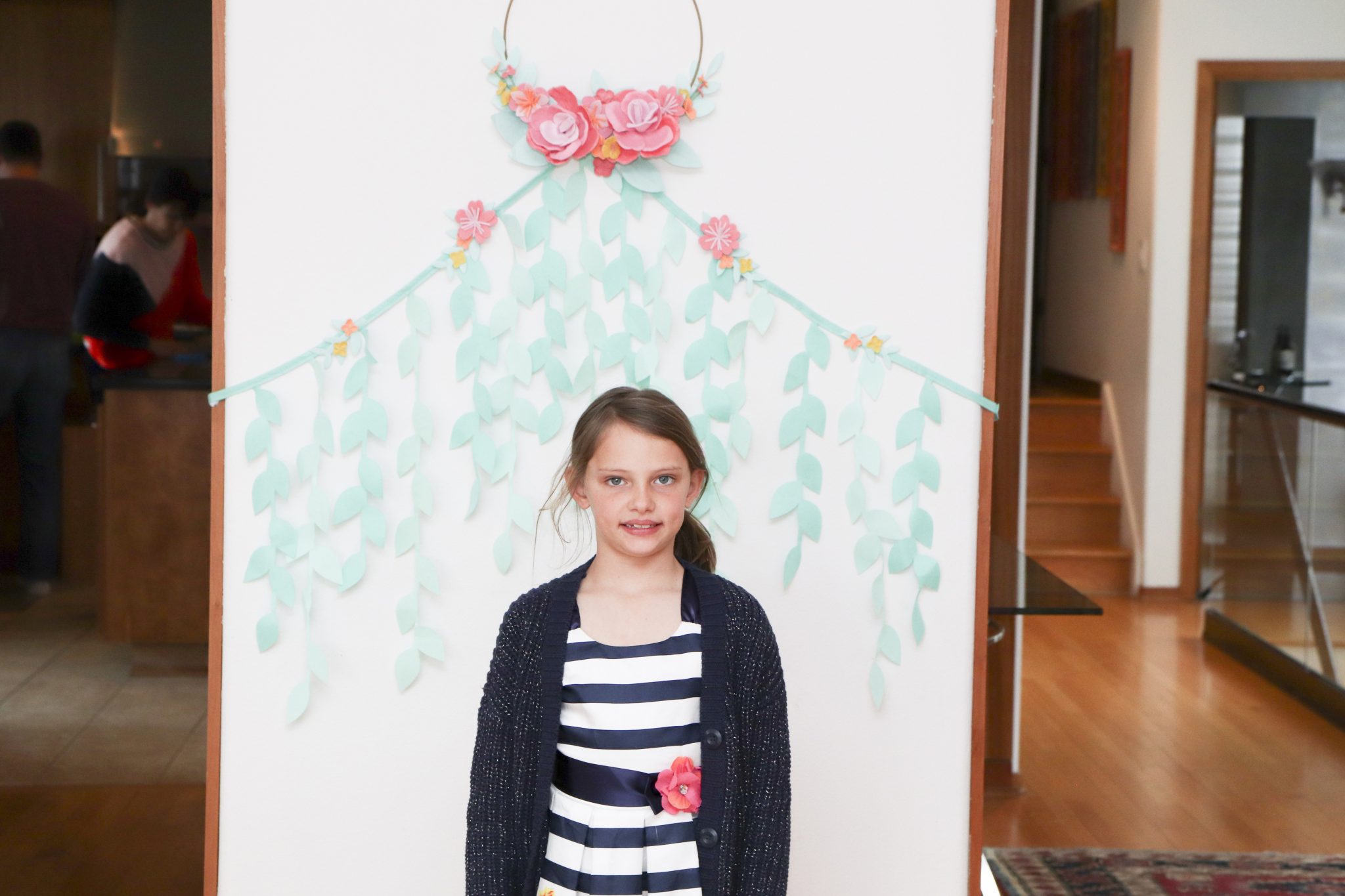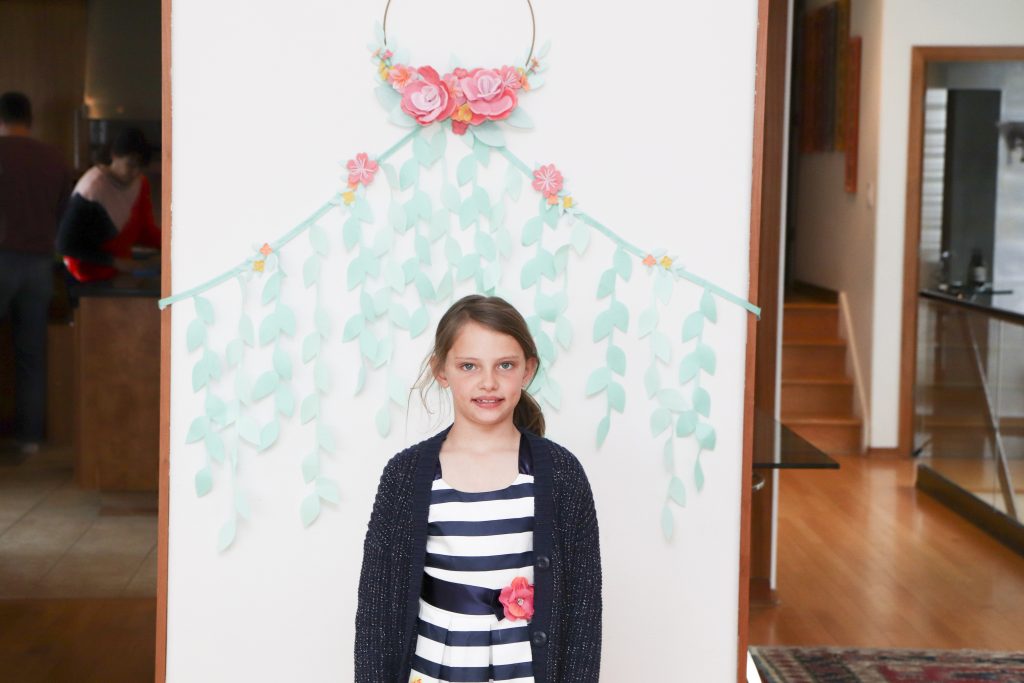 Enchanted Table Setting
The table setting was one of my favorite parts of this party. I think it's because I was able to display Lila's LEGO Elves creations that she worked so hard on as centerpieces. This really made her feel special. I placed these creations on wooden log stands lined up on top of a faux boxwood runner. The dark green runner really contrasted well with the pastel pink tablecloth, which was covered with tiny gold stars. Talk about enchanted!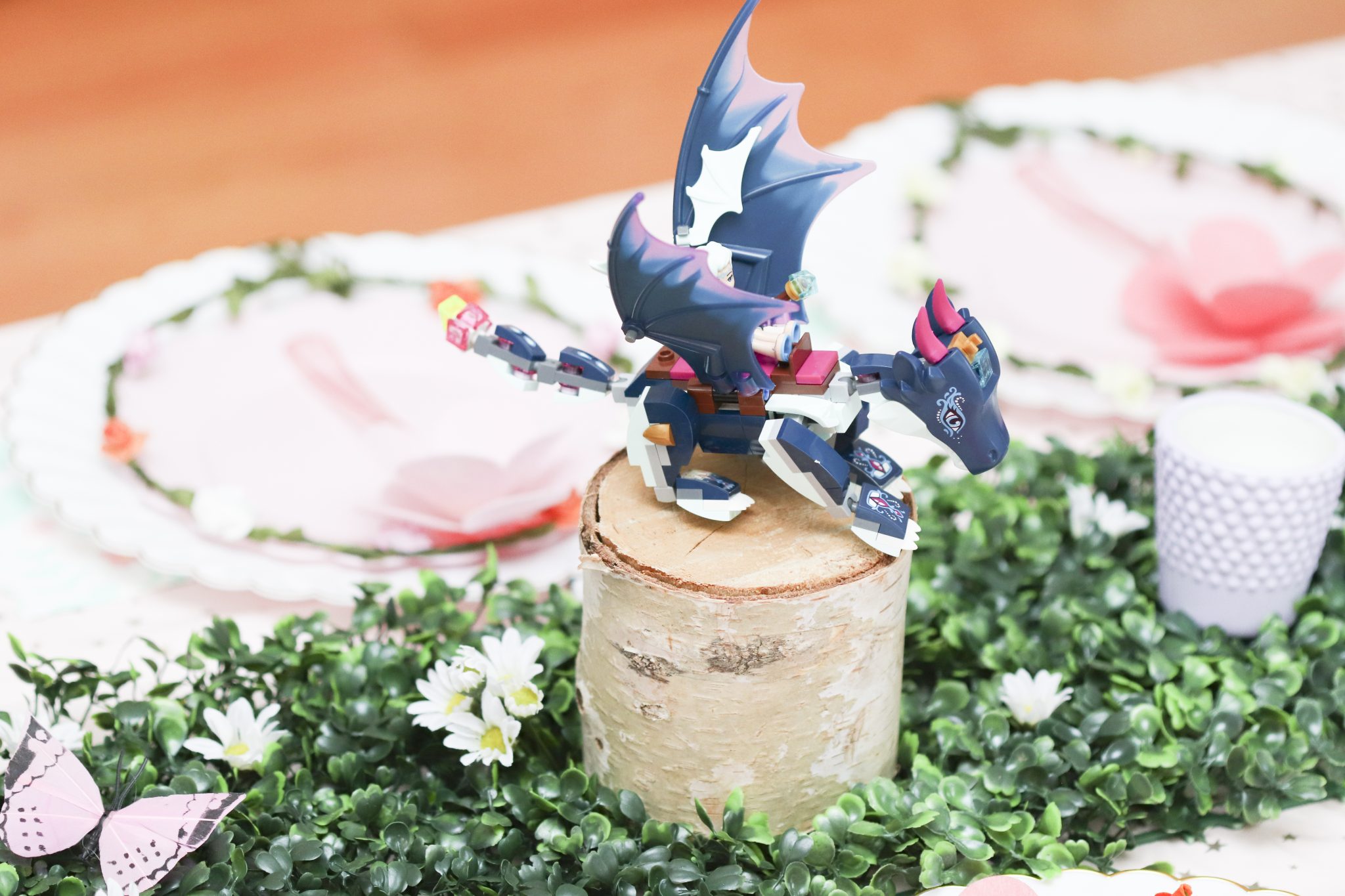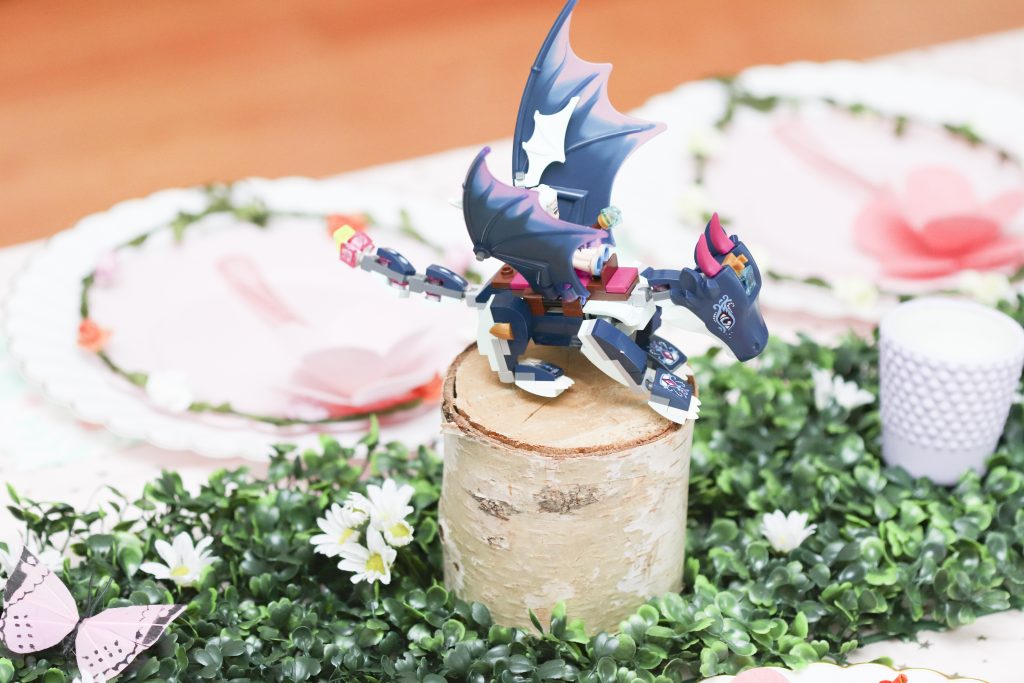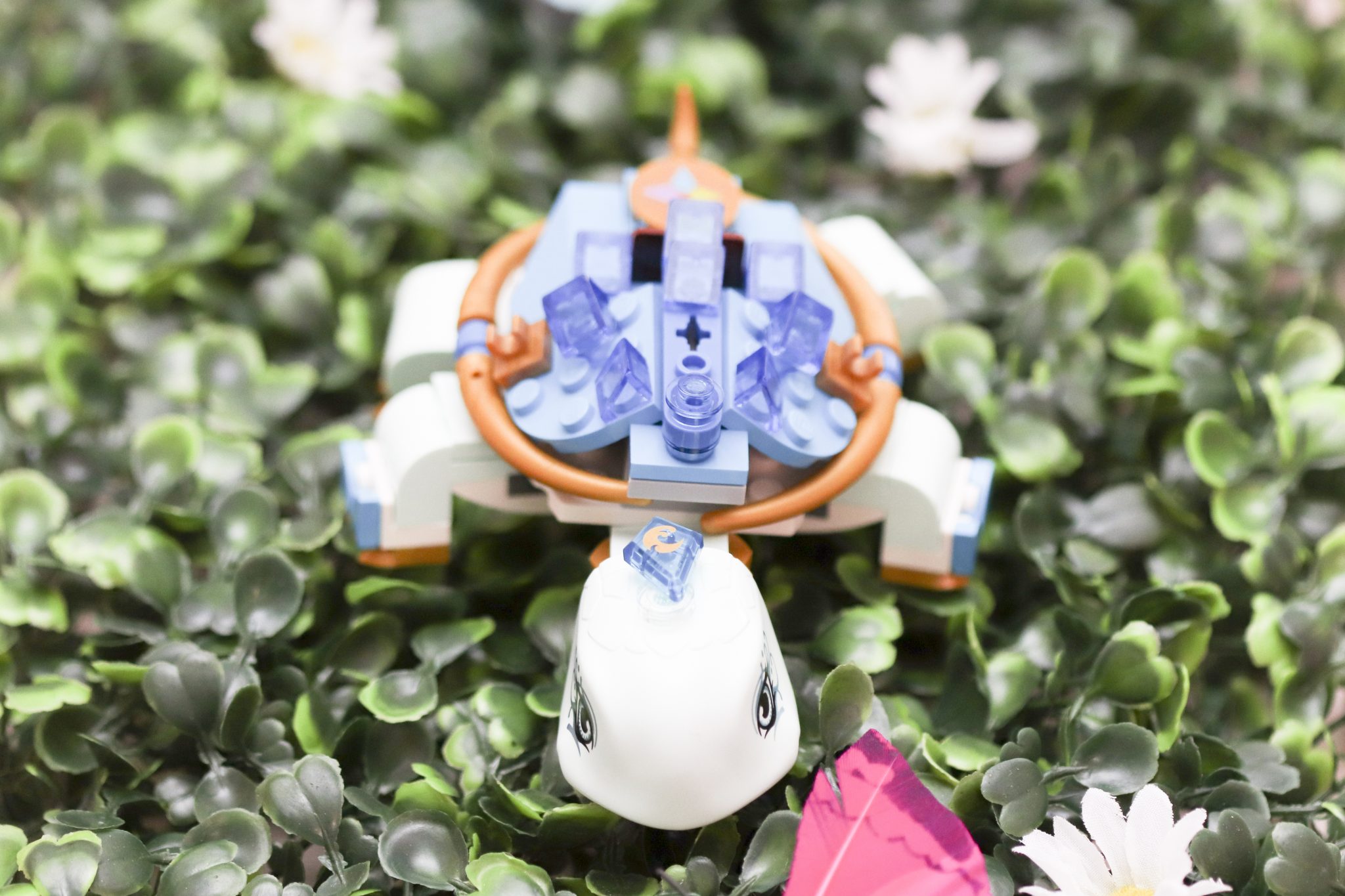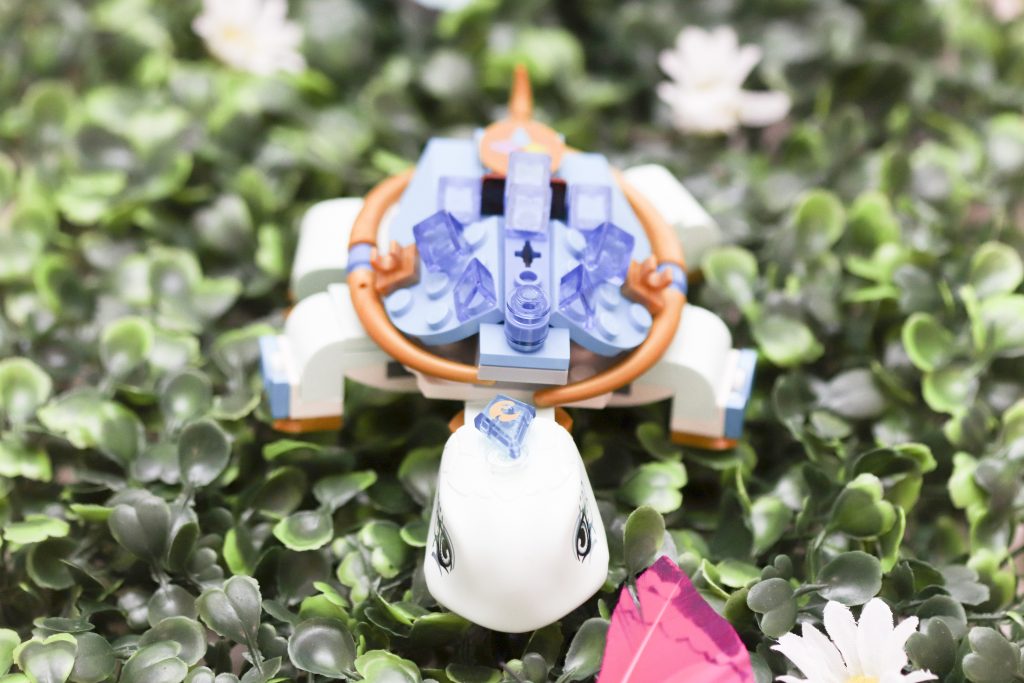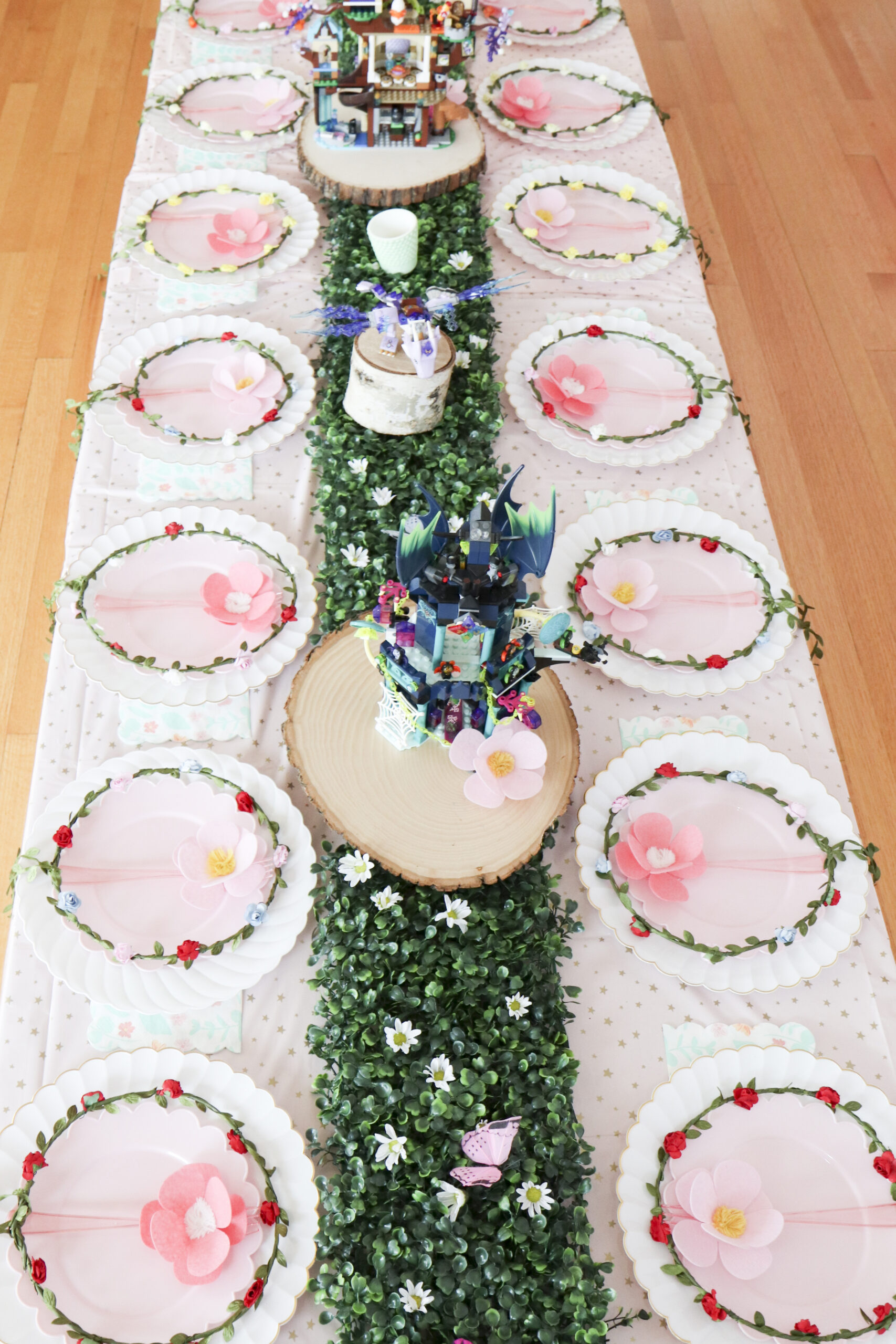 There was no need for complex place settings at these tables. This was an afternoon party, and we were just serving snacks and cake. We also didn't need cups, since I had purchased individual chocolate milks for each guest.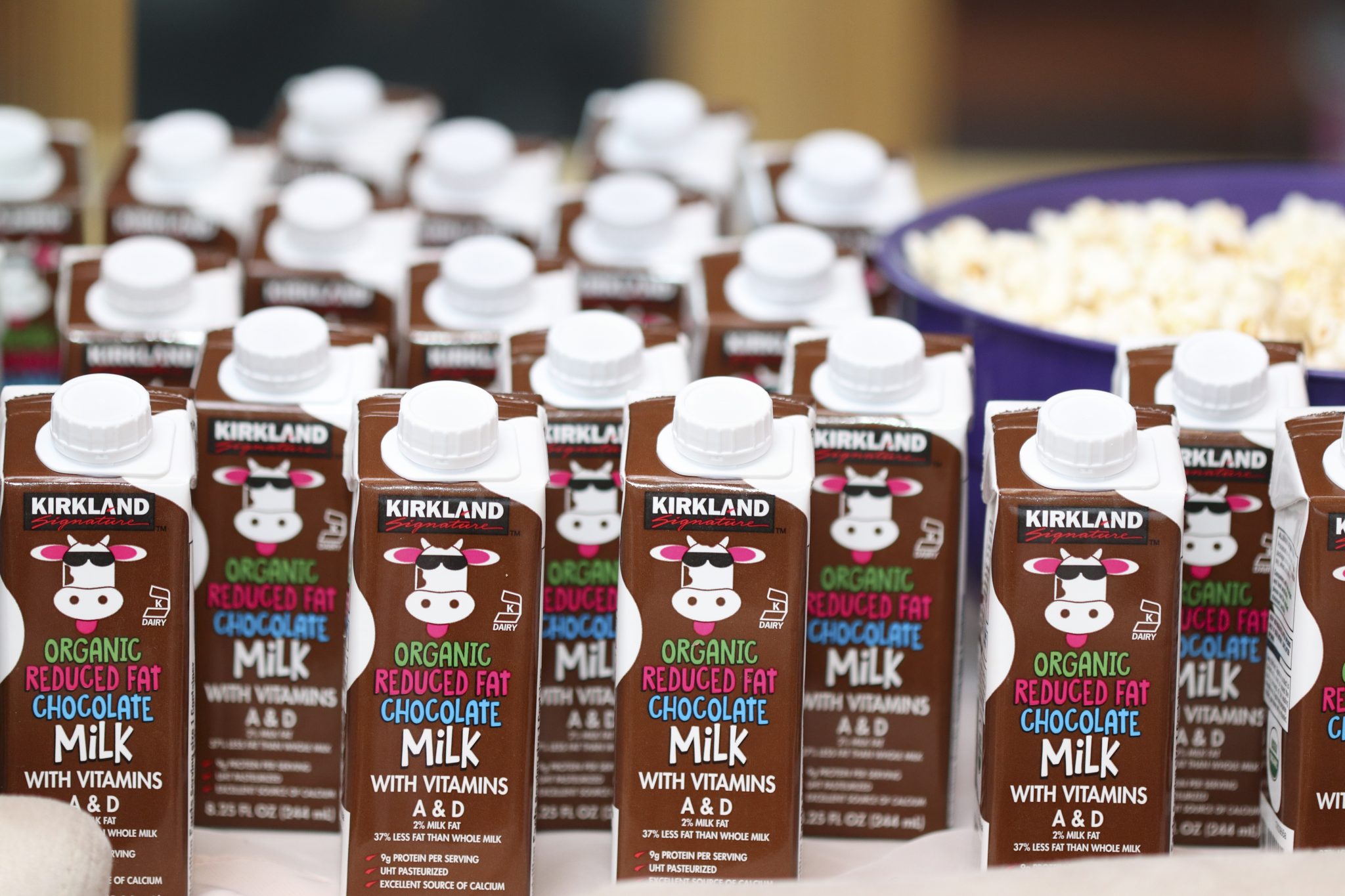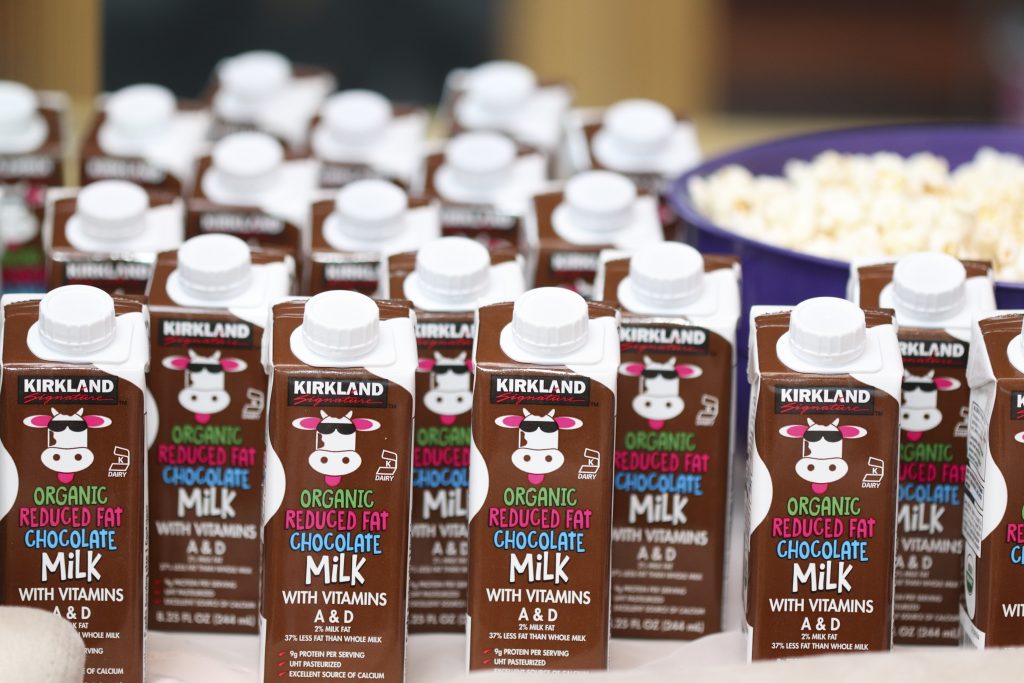 Still, to make the tables feel elegant and enchanted, I set out large gold-edged white plates, and then layered pastel pink dessert plates on top of them. Both sets of plates had scalloped edges, which gave them a forest-y floral vibe perfect for the setting. They also tied in nicely with the delicate floral napkins.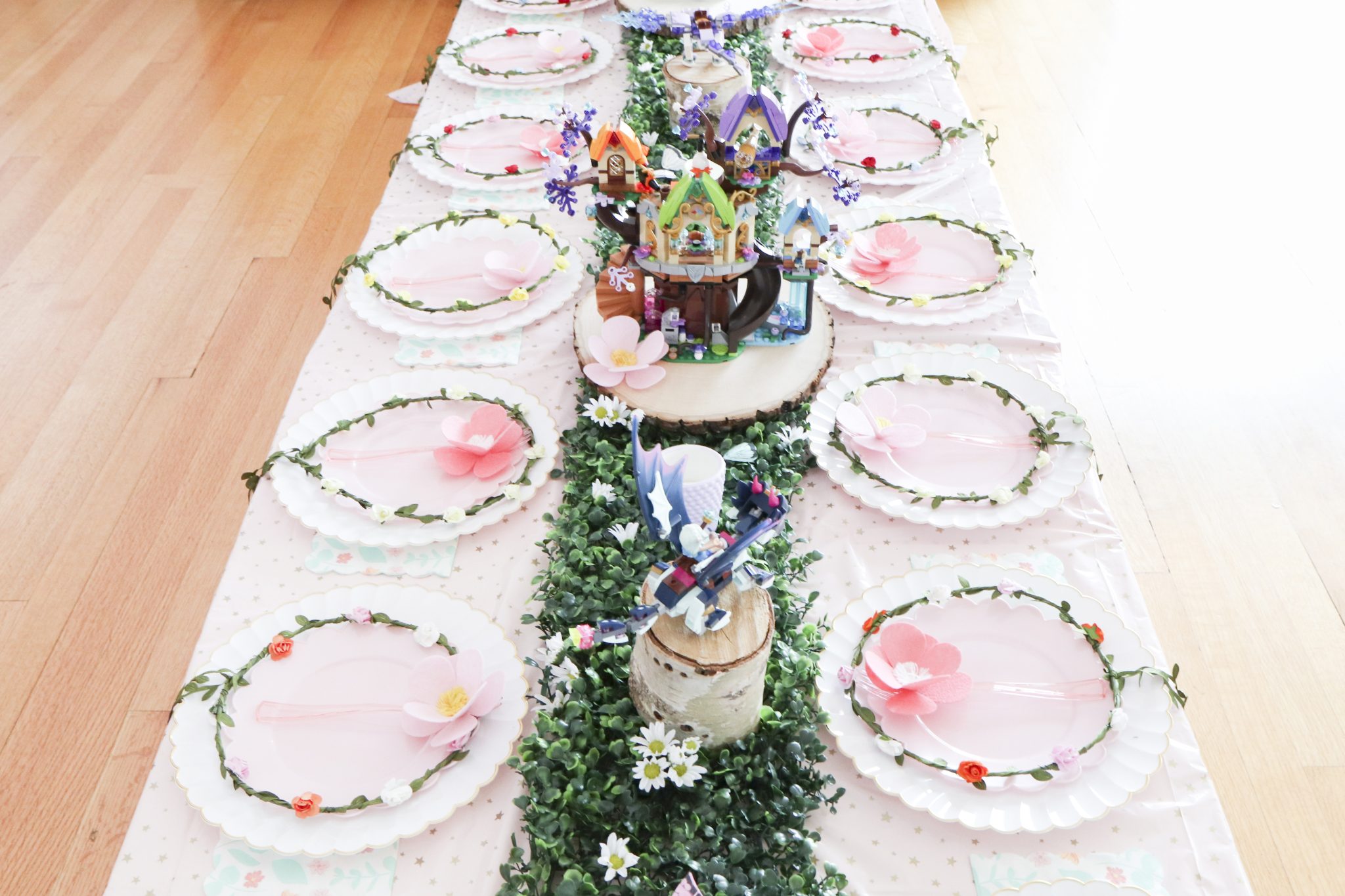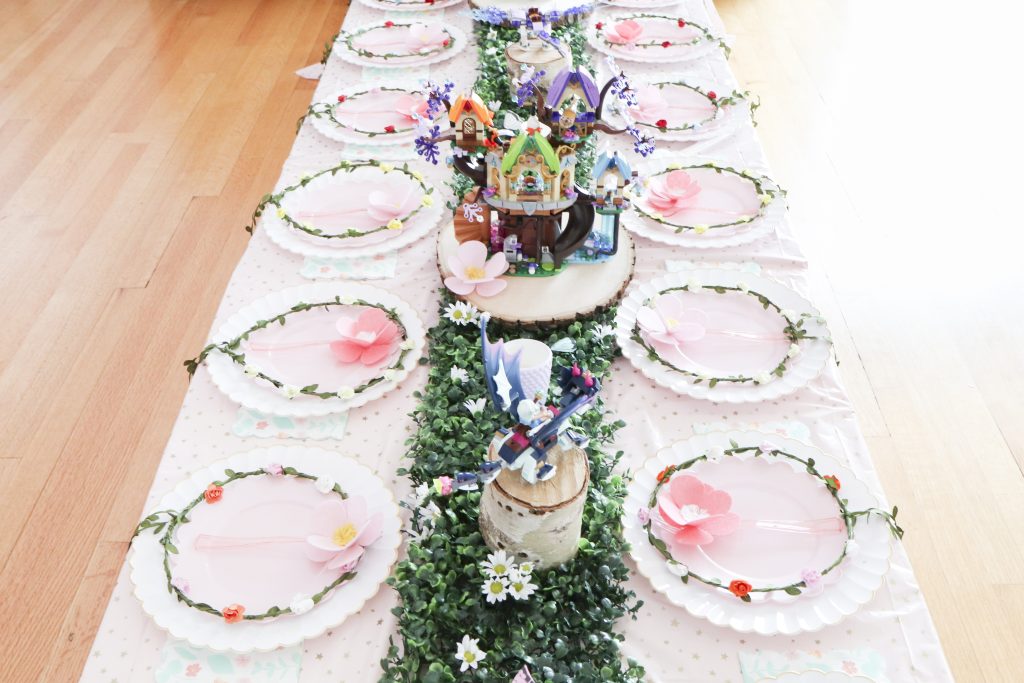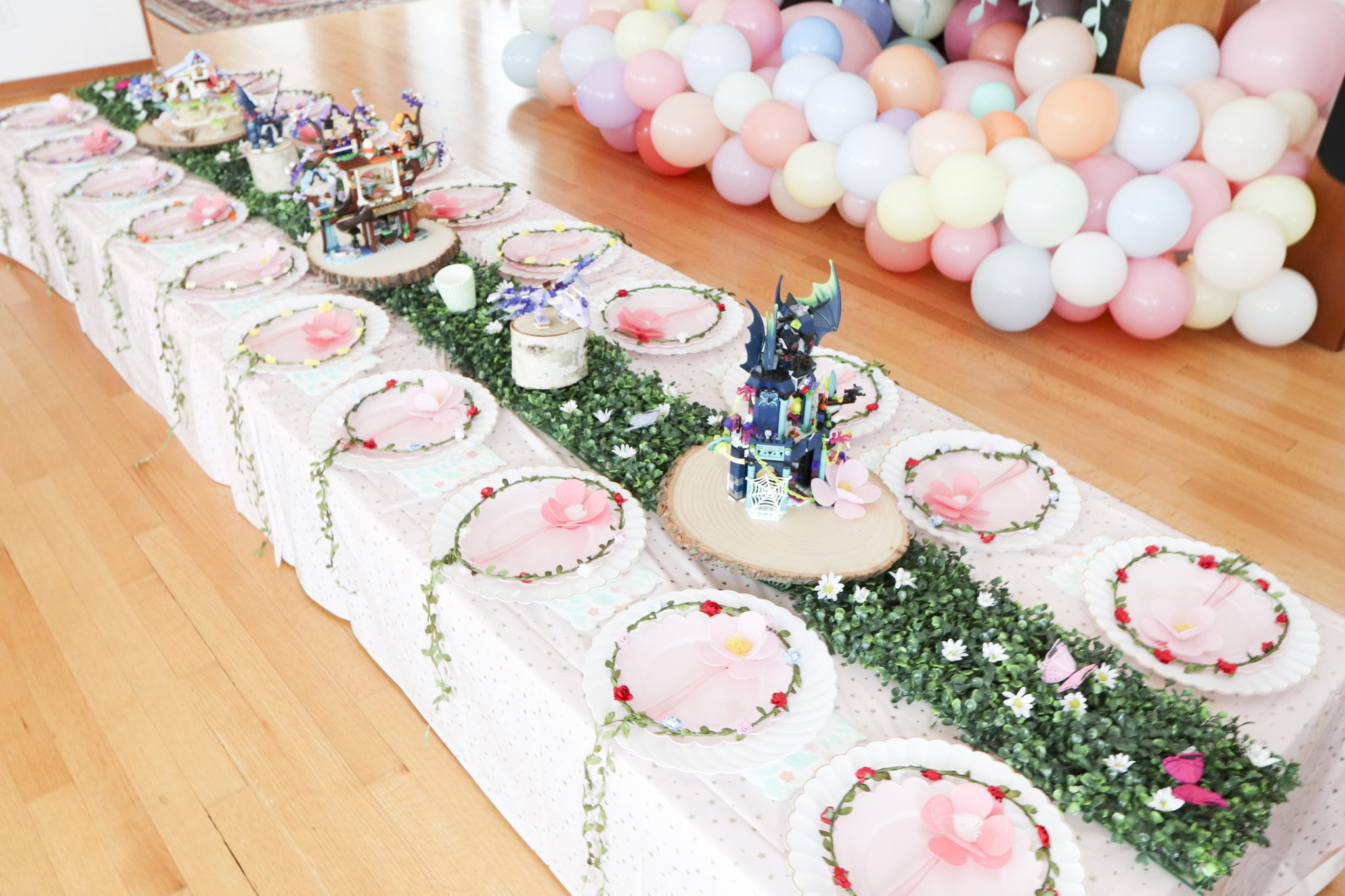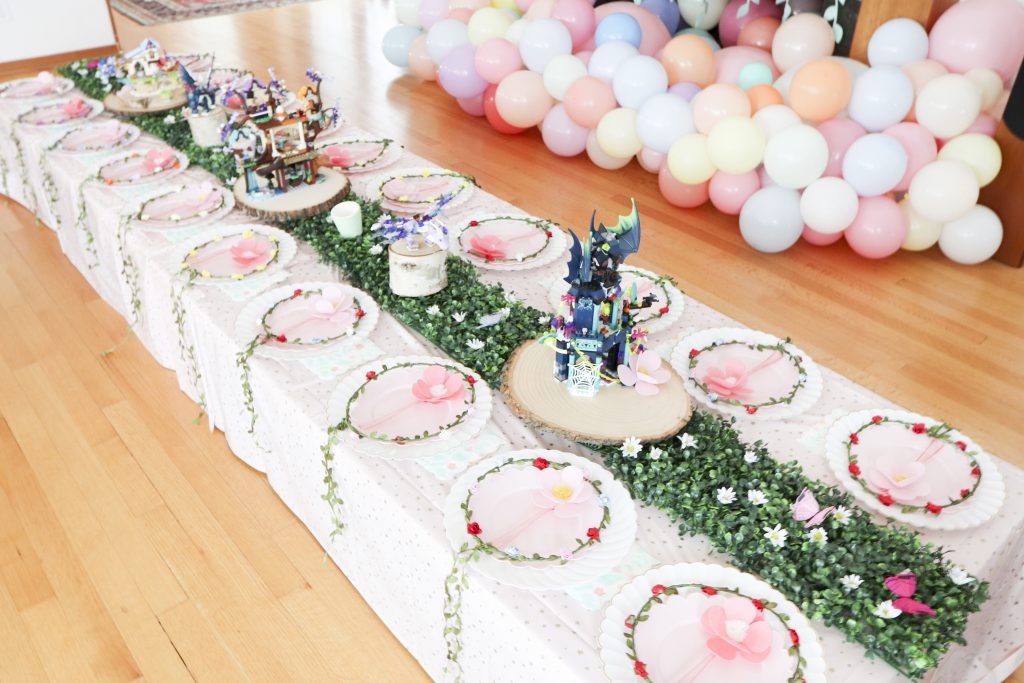 Then, to help each guest feel like an actual elf, I placed flower crowns at each setting. The crowns perfectly bordered the small plate. Finally, I added a pink cake fork to the center of each place setting, disguised as more florals with pink felt flowers.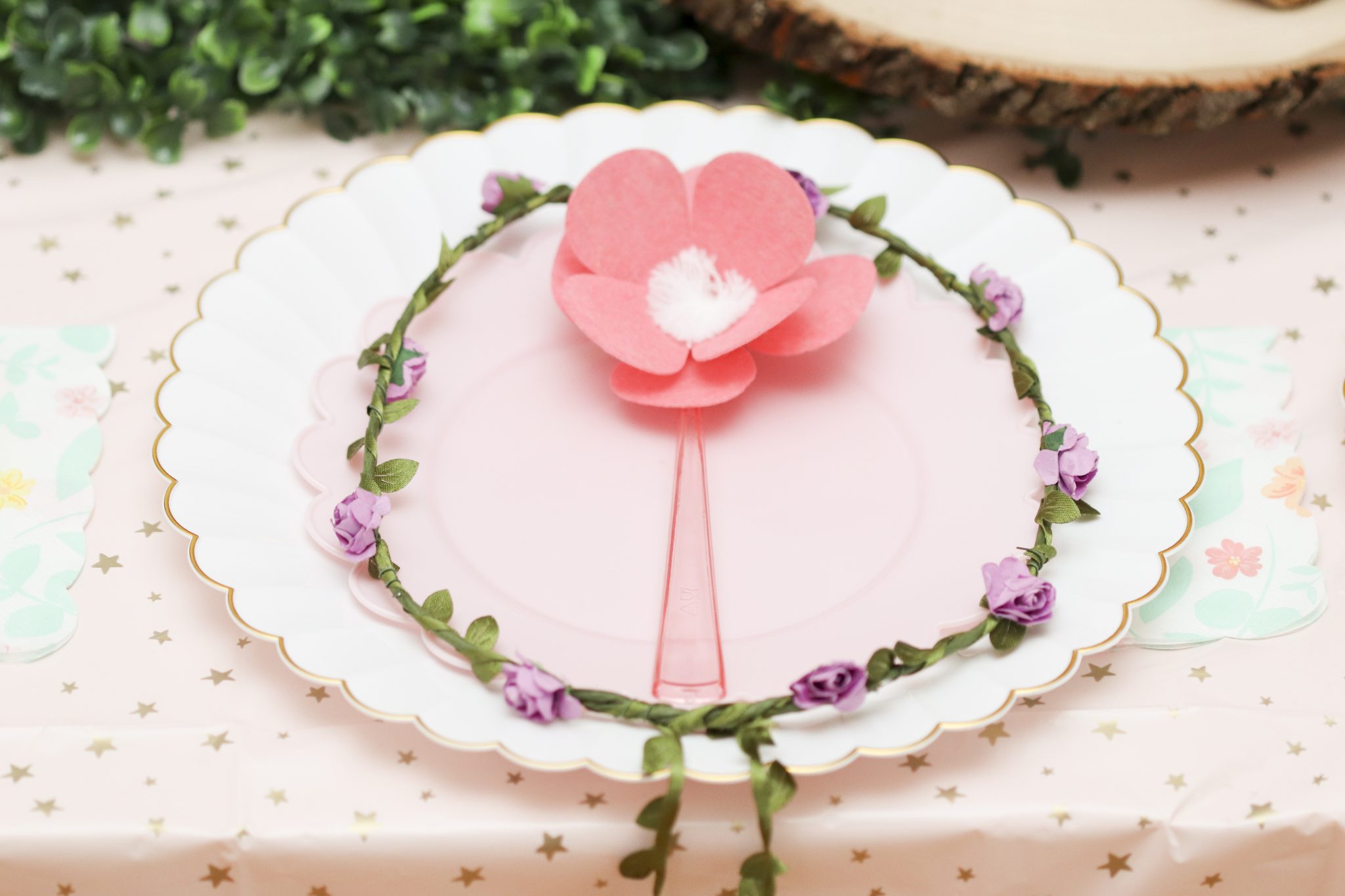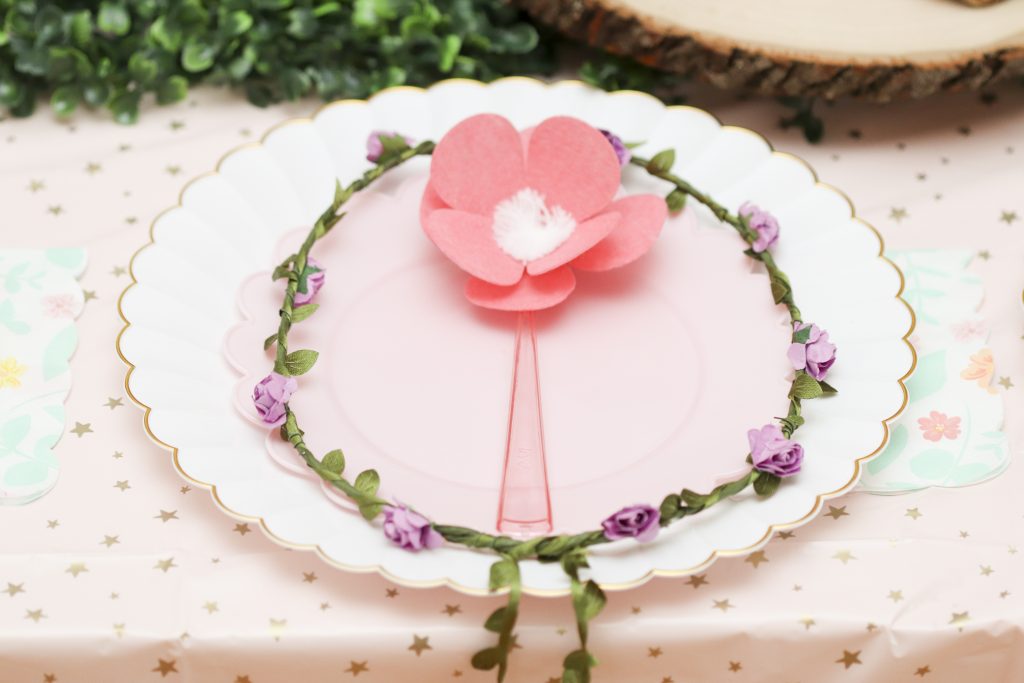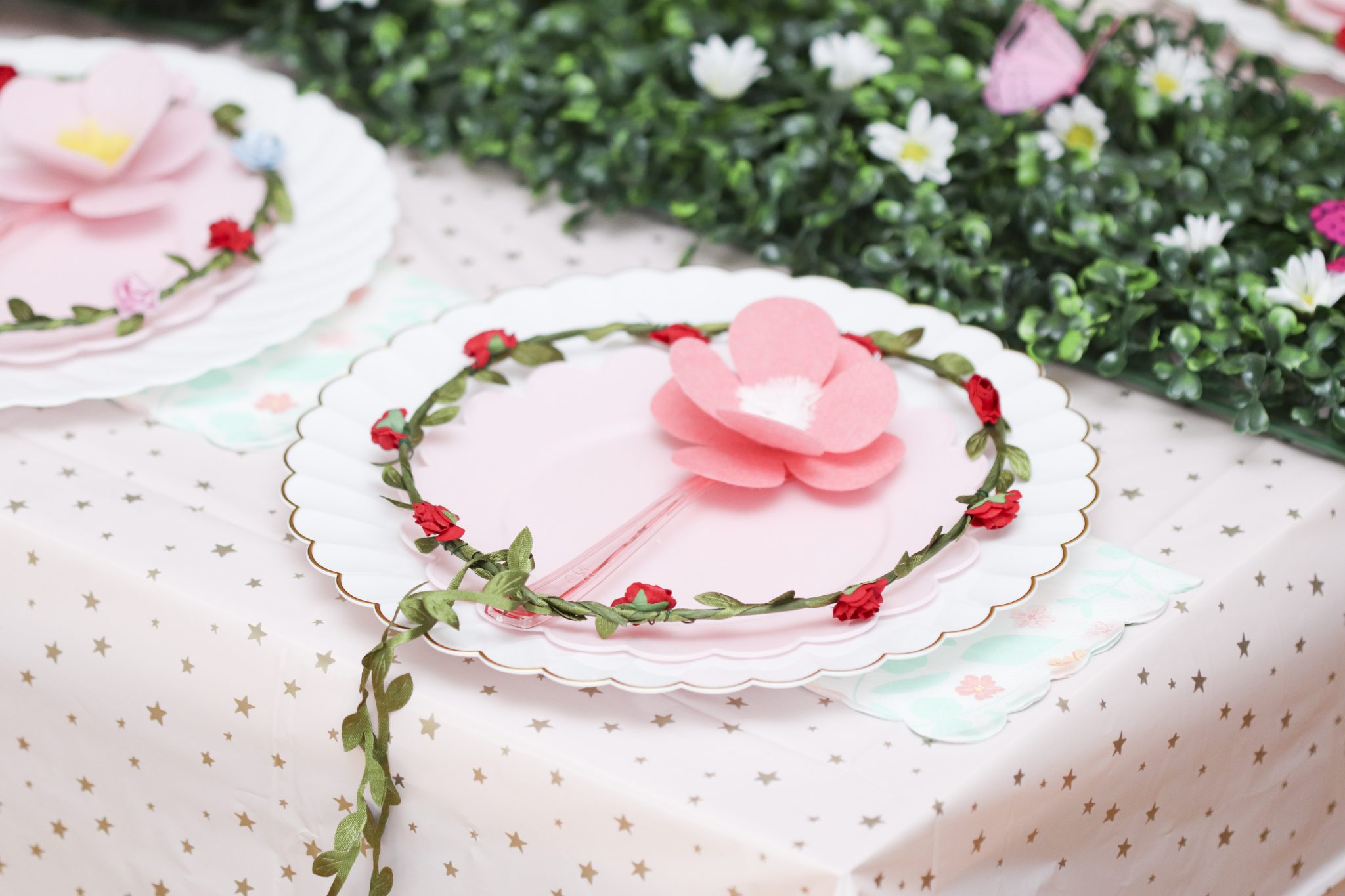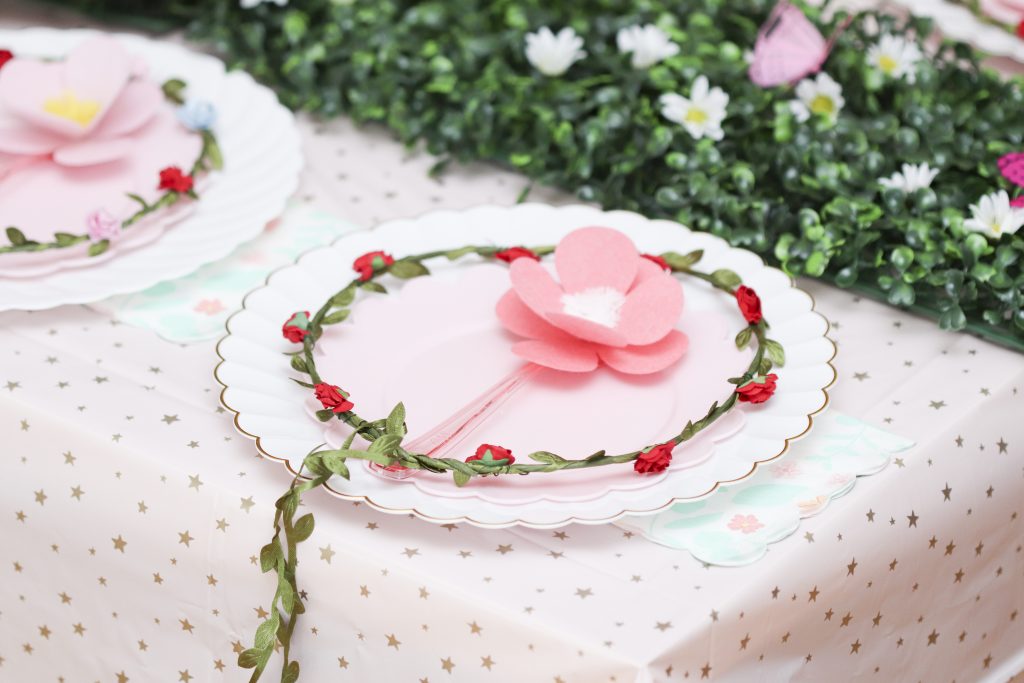 Lila's 13 year old brother made his sisters cake.  He loves baking and has started to use fondant decoration.  He hand cut all the letters and the heart, then used her lego creations as toppers.  Isn't that the swetest.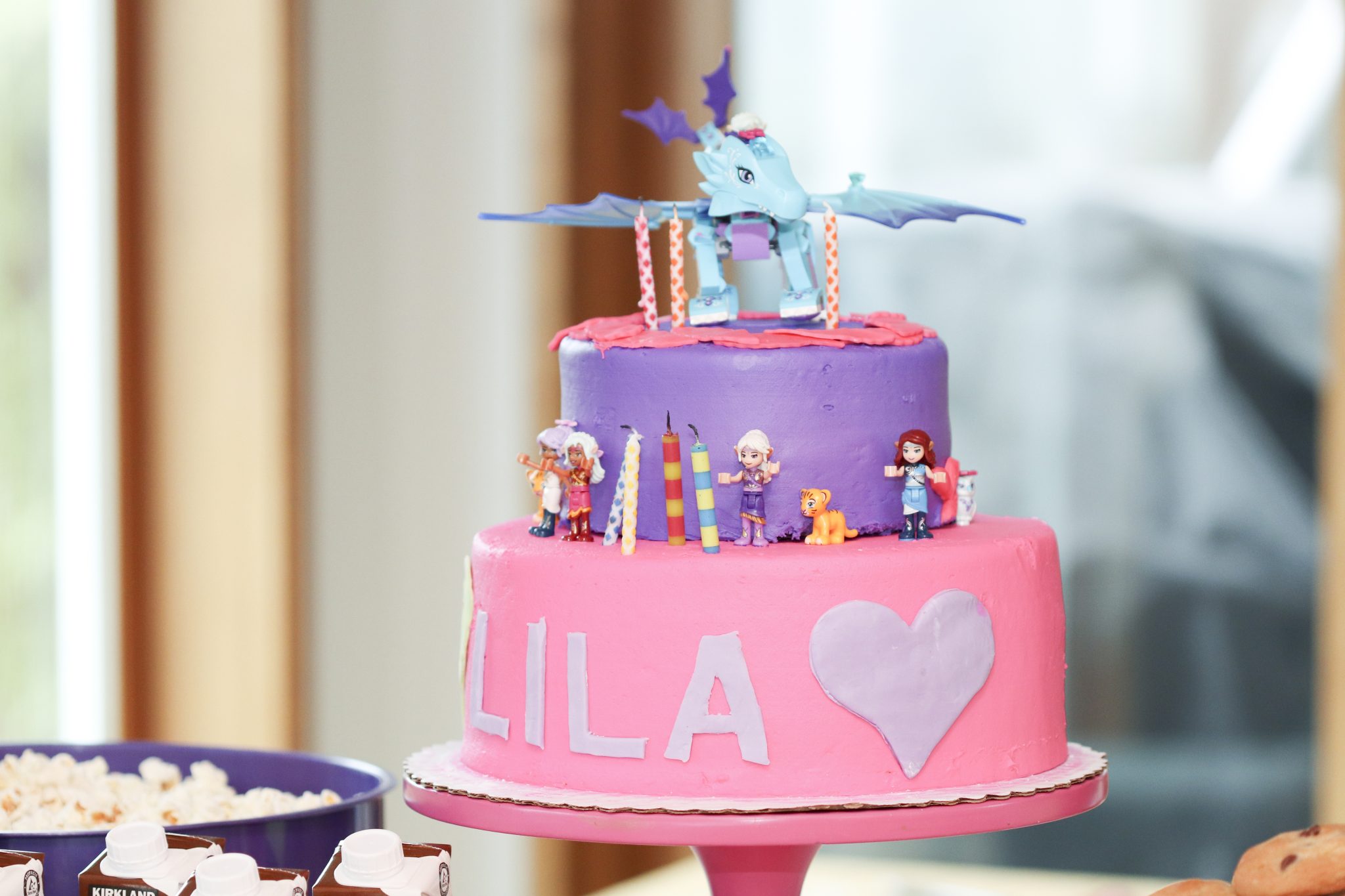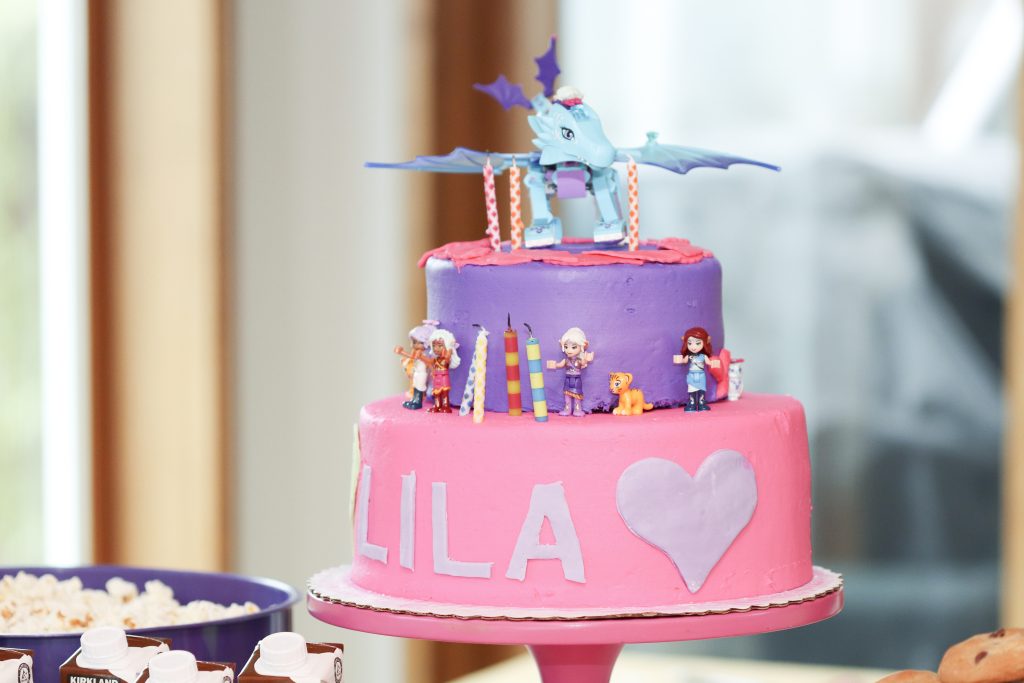 Elf Gardens Activity
When the guests weren't eating snacks and cake or taking photos by the magical backdrops, I kept them entertained by setting up a couple of activity stations. One of these was having guests create their own tiny LEGO Elf gardens!
To do this, I set out wood bowls lined with metal for each guest on a different table, and filled them with sand and bark, to give a base for their gardens. Then, I placed different LEGO Elf figurines in separate clear containers with a bit of colored sand in them and put one of those in each bowl. The clear containers kept the tiny figurines from getting lost while the guests assembled their gardens.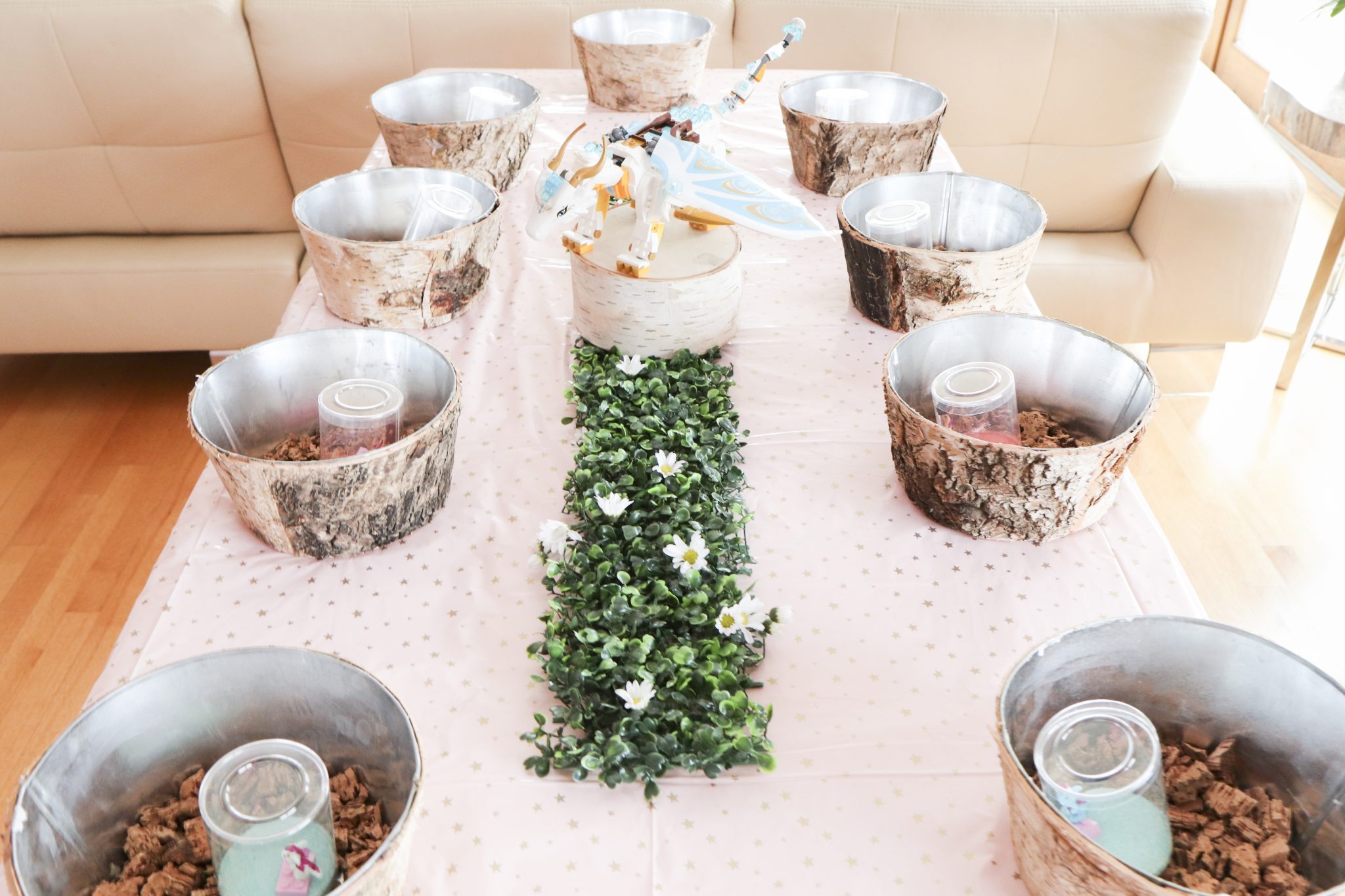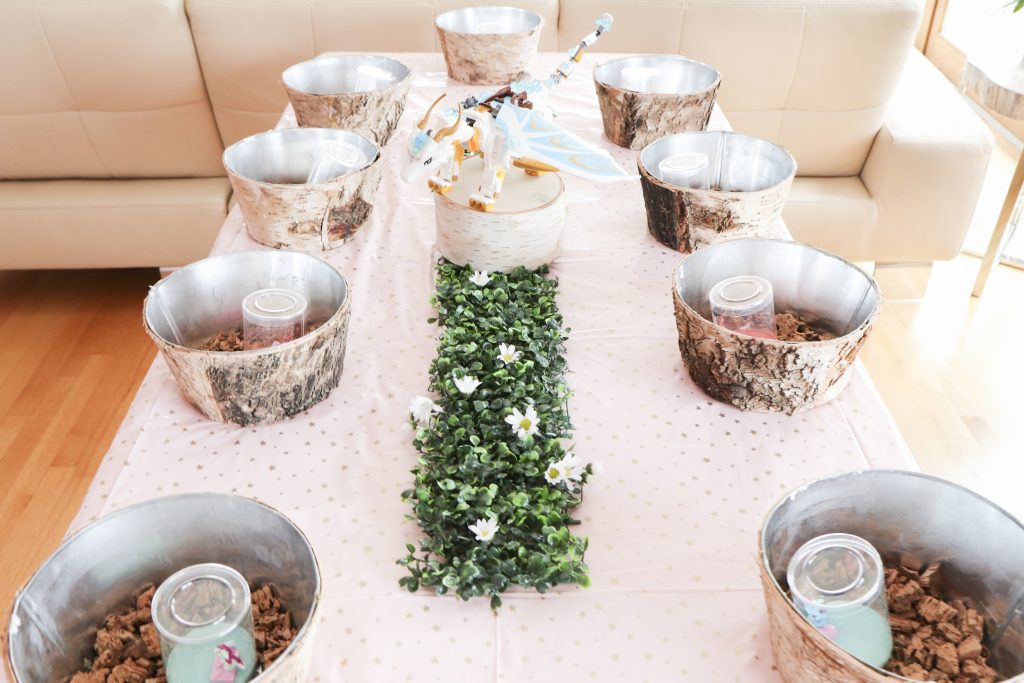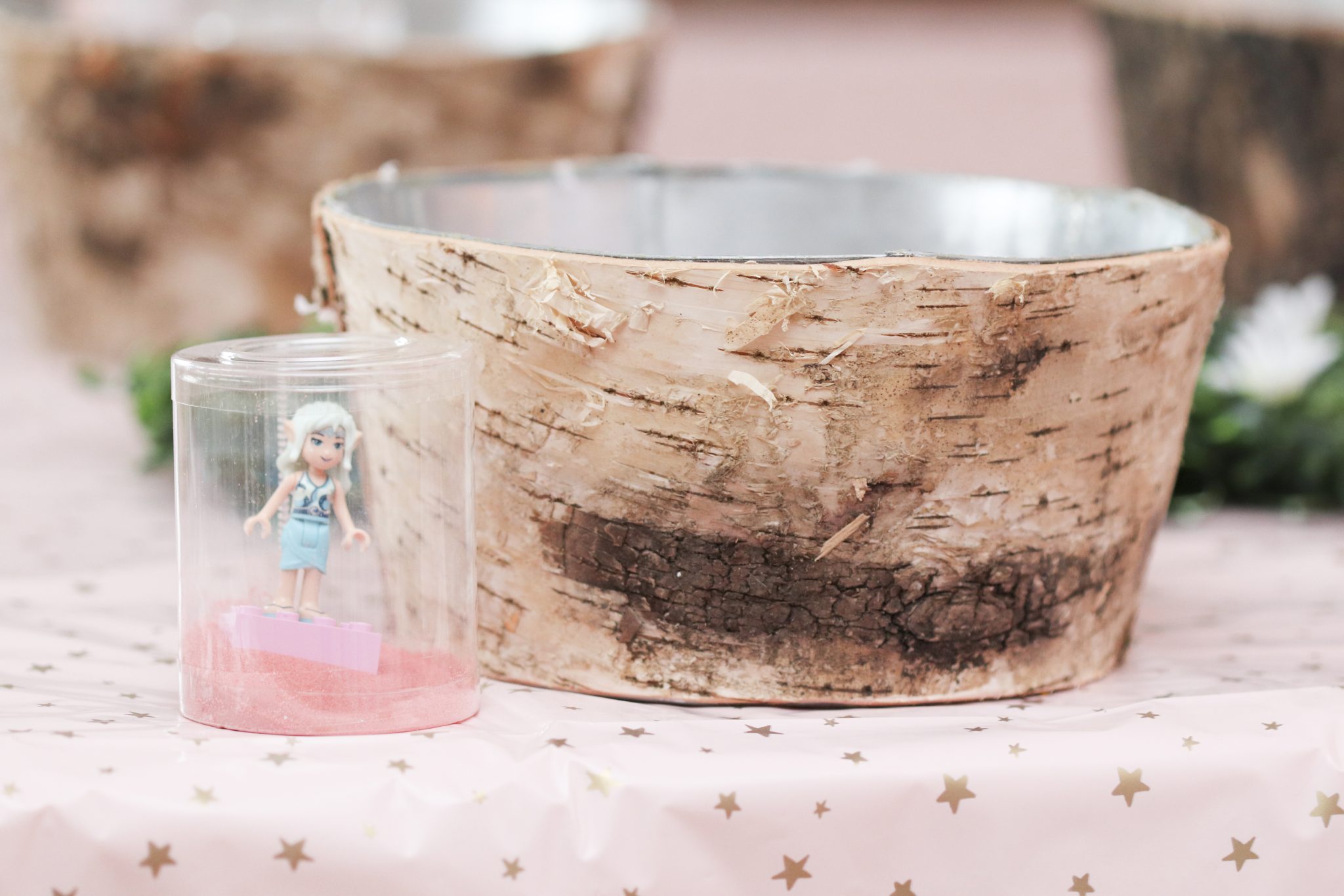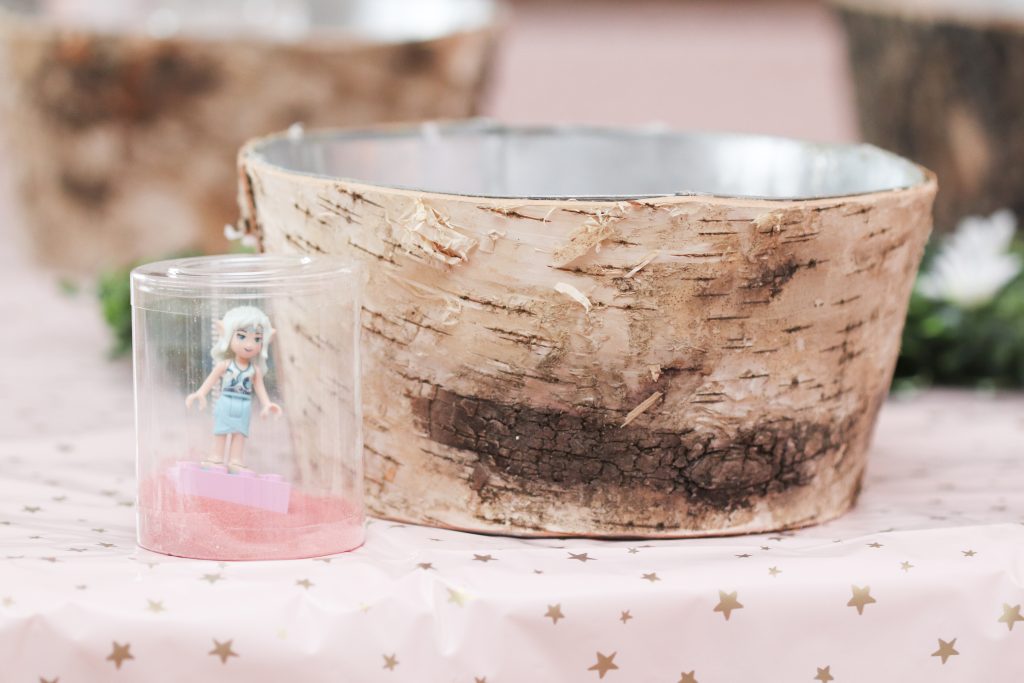 Finally, on a separate table, I set out everything they could possibly need to create these charming little gardens. This included different colored mosses, feathers, brightly colored stones and gems, butterflies, tiny toadstools, animal figurines, and, of course, legos!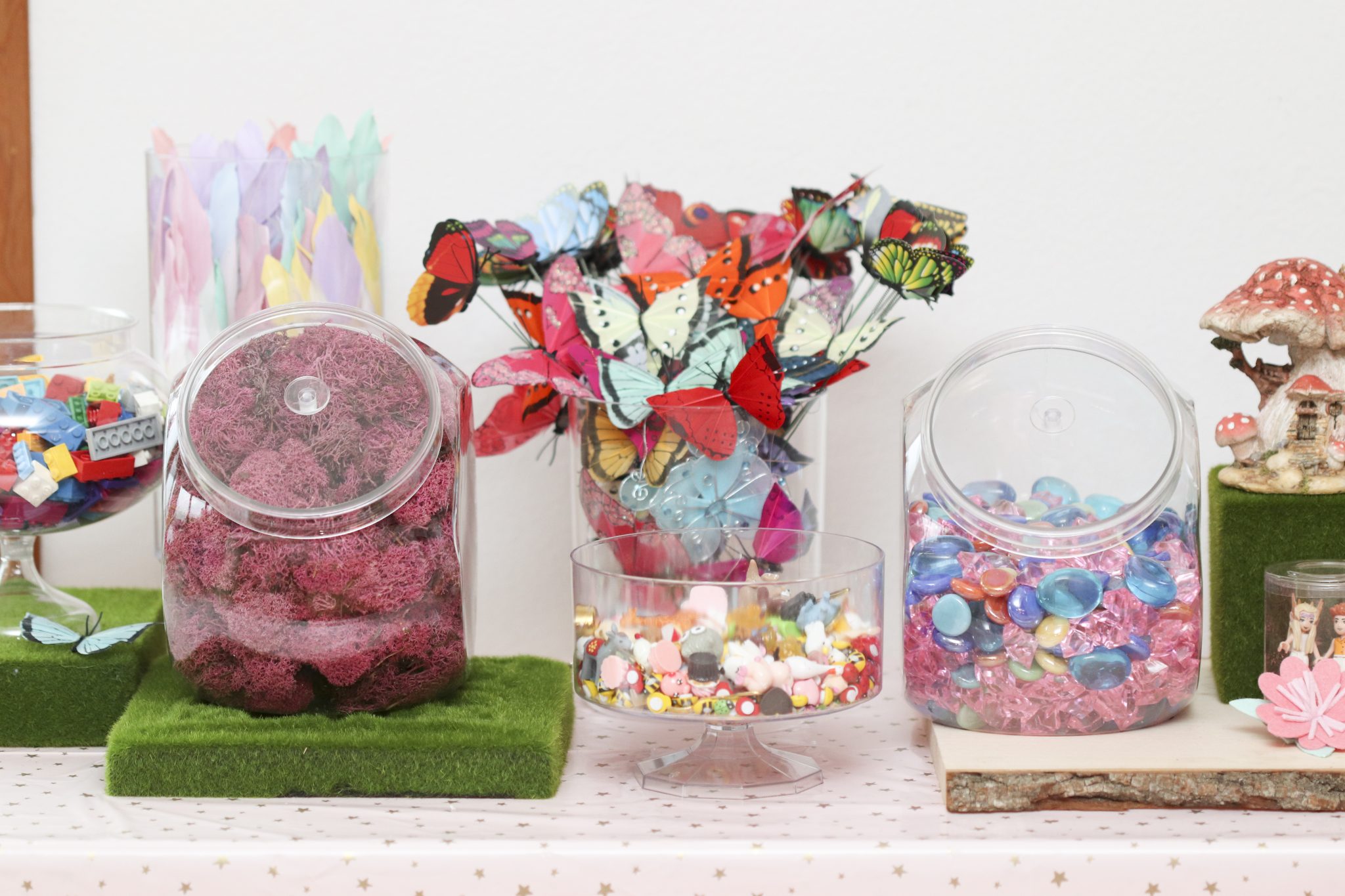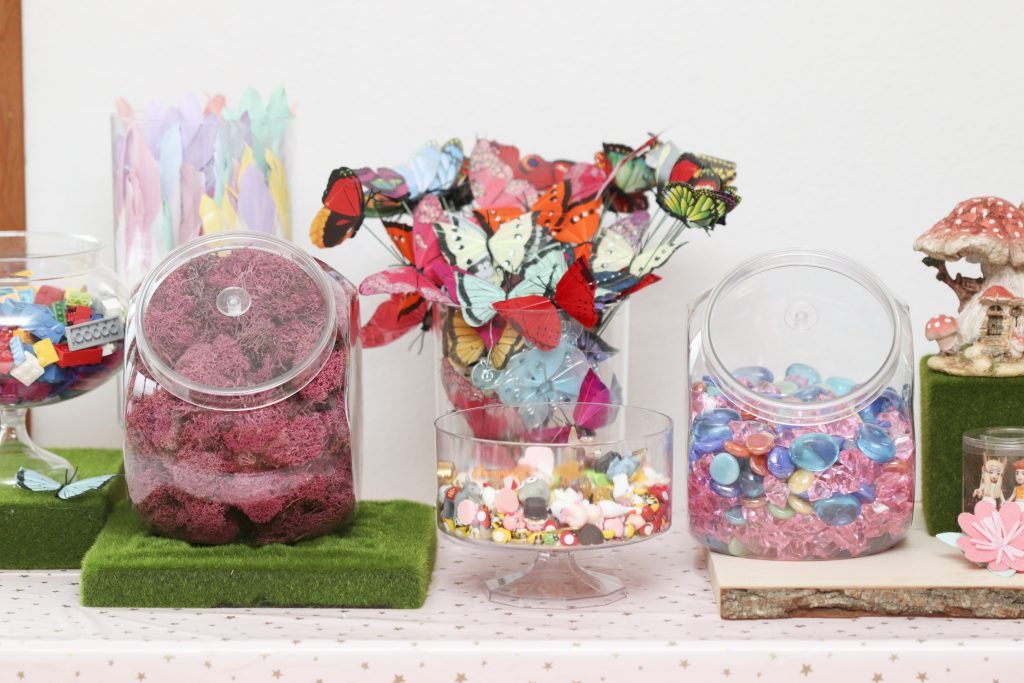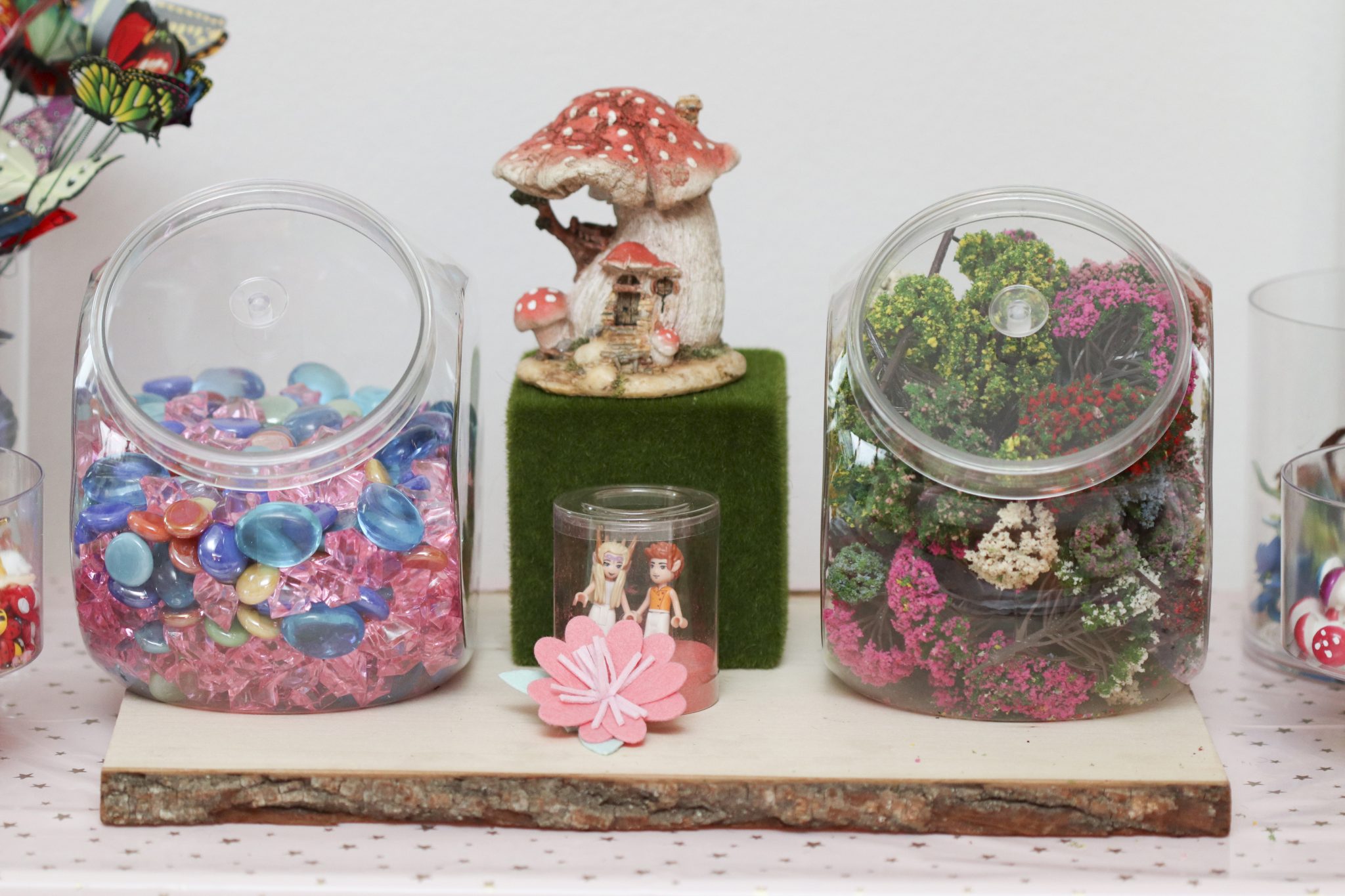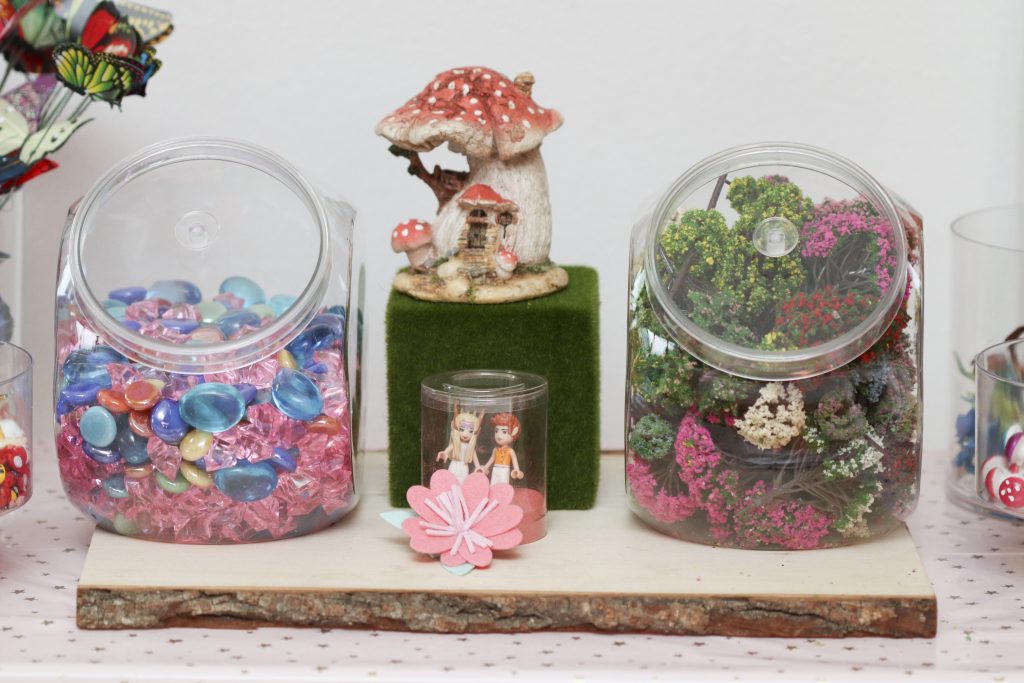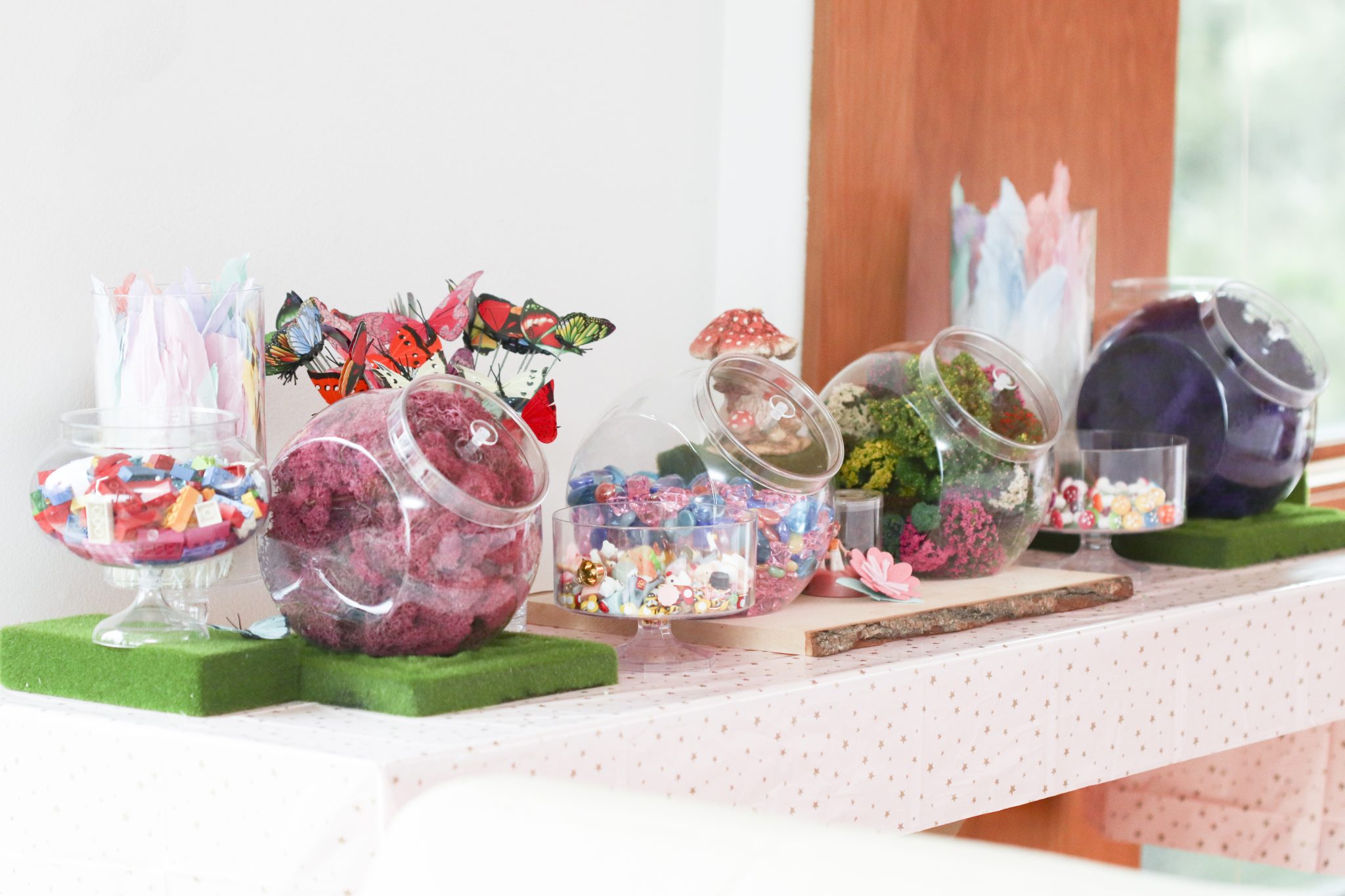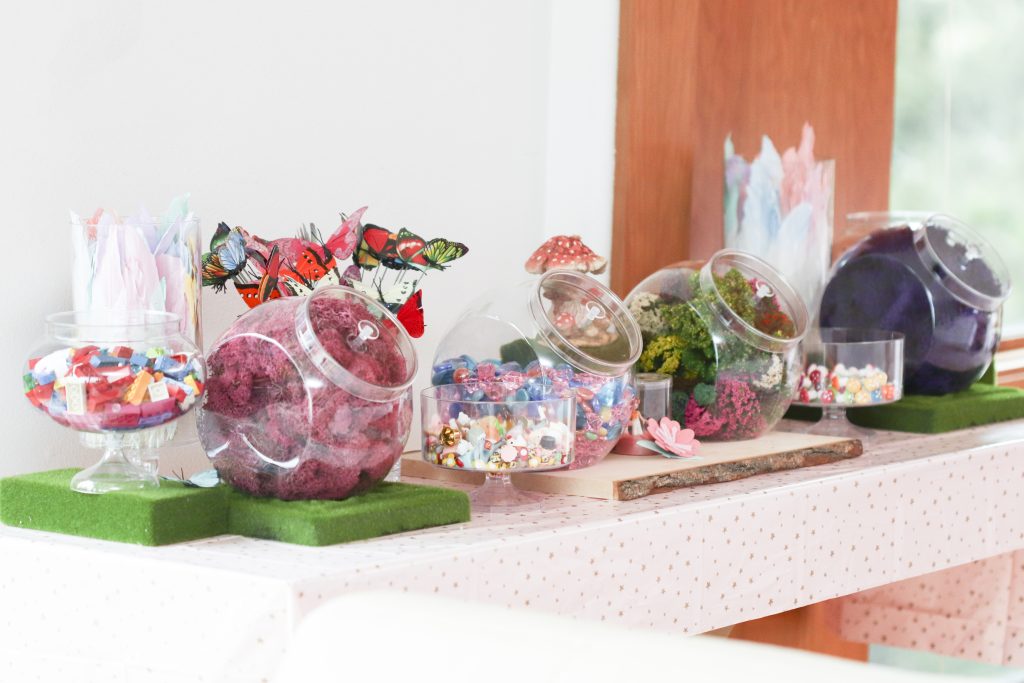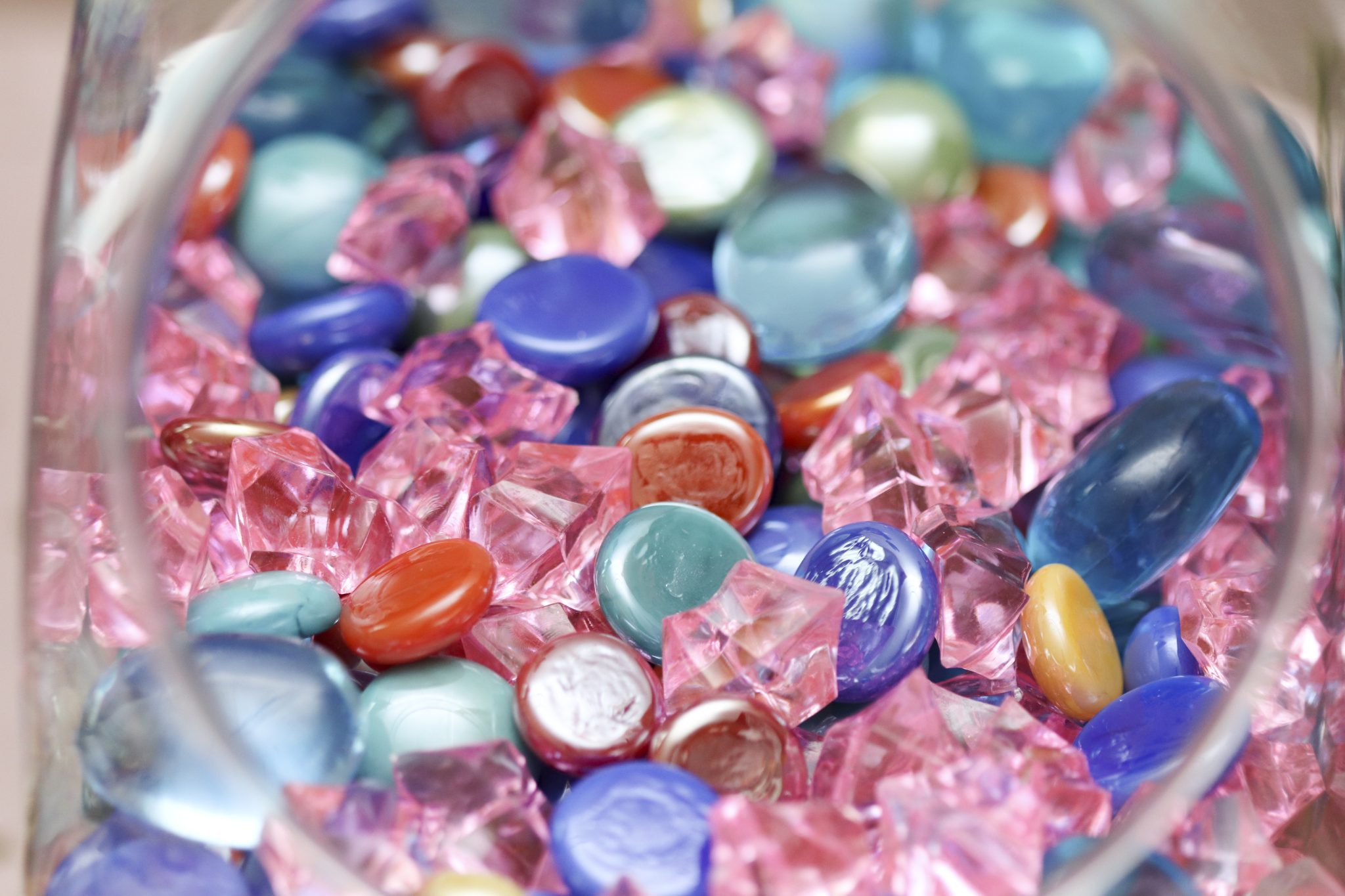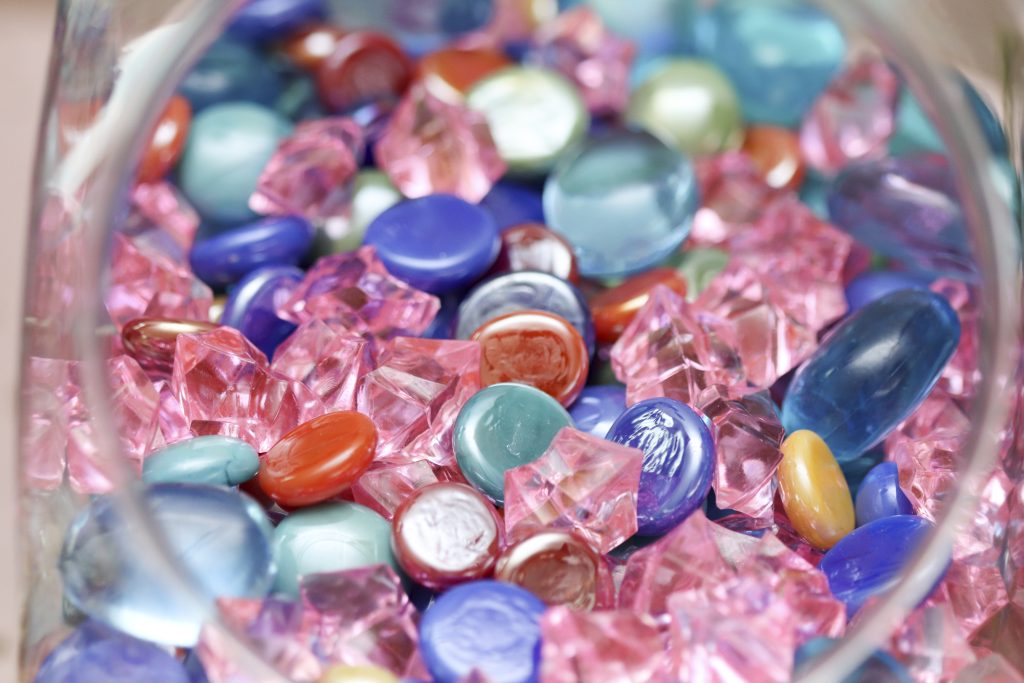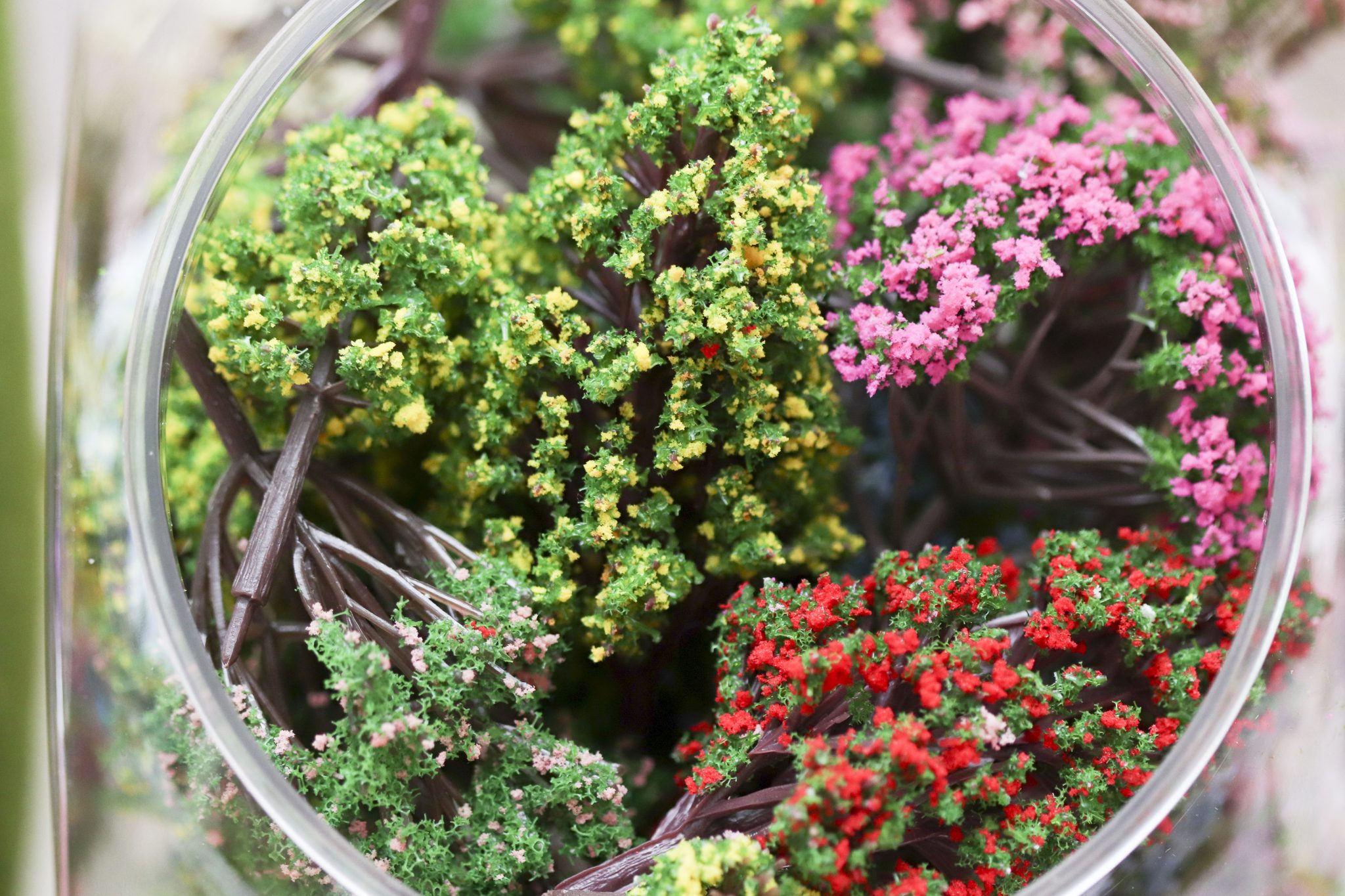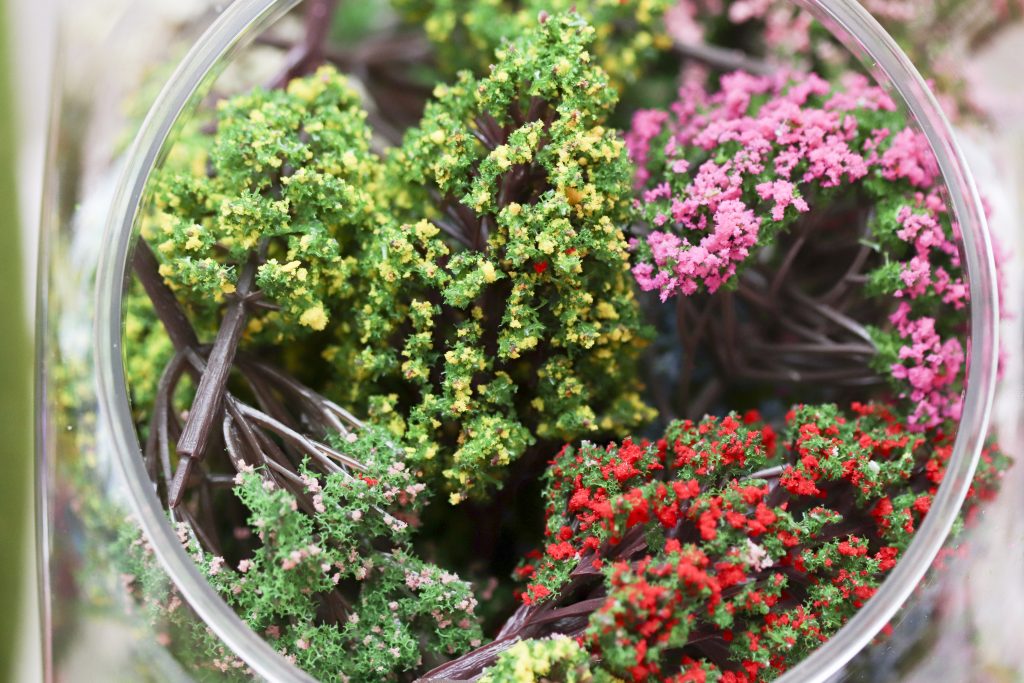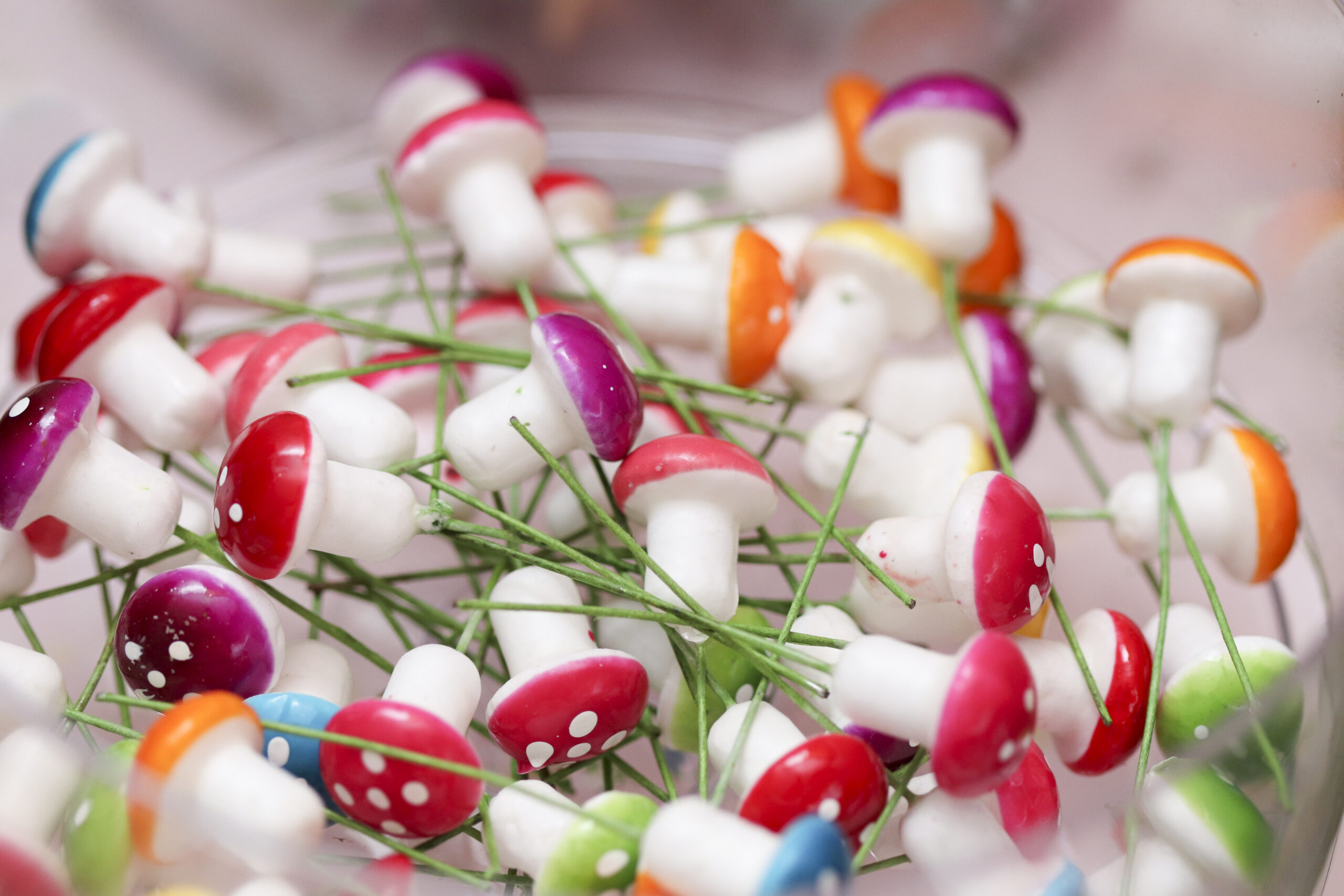 Dragon Craft
The other activity was a really cute fire-breathing dragon craft idea I found HERE. This was another great themed activity for stimulating the imagination…while also being dirt cheap! All it required was empty toilet paper rolls, crepe paper, googly eyes, and basic craft supplies for decorations.
I decorated this activity table with more faux moss, more of Lila's LEGO creations, and some dragon's eggs for good measure. LEarn how to make the dragons eggs HERE.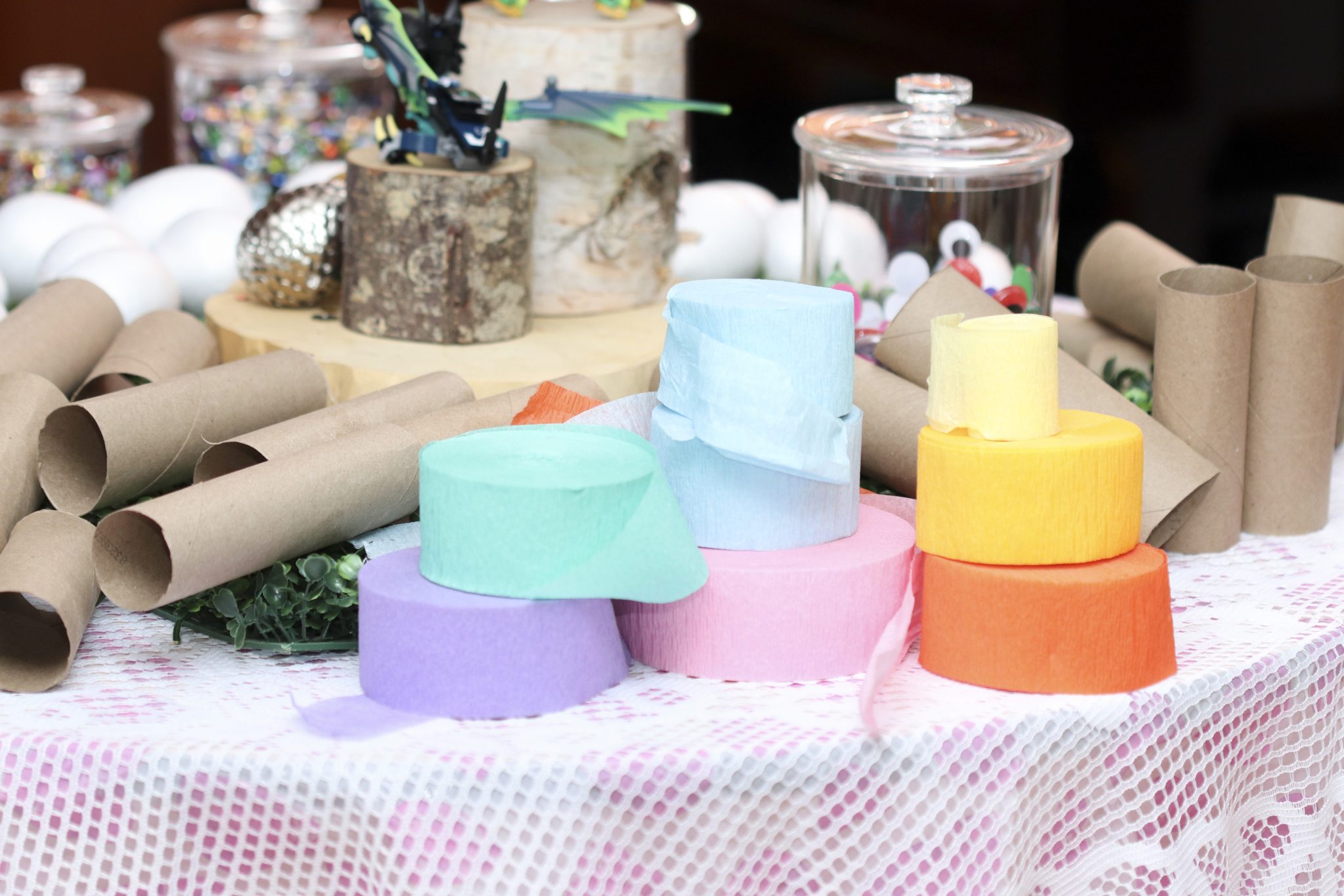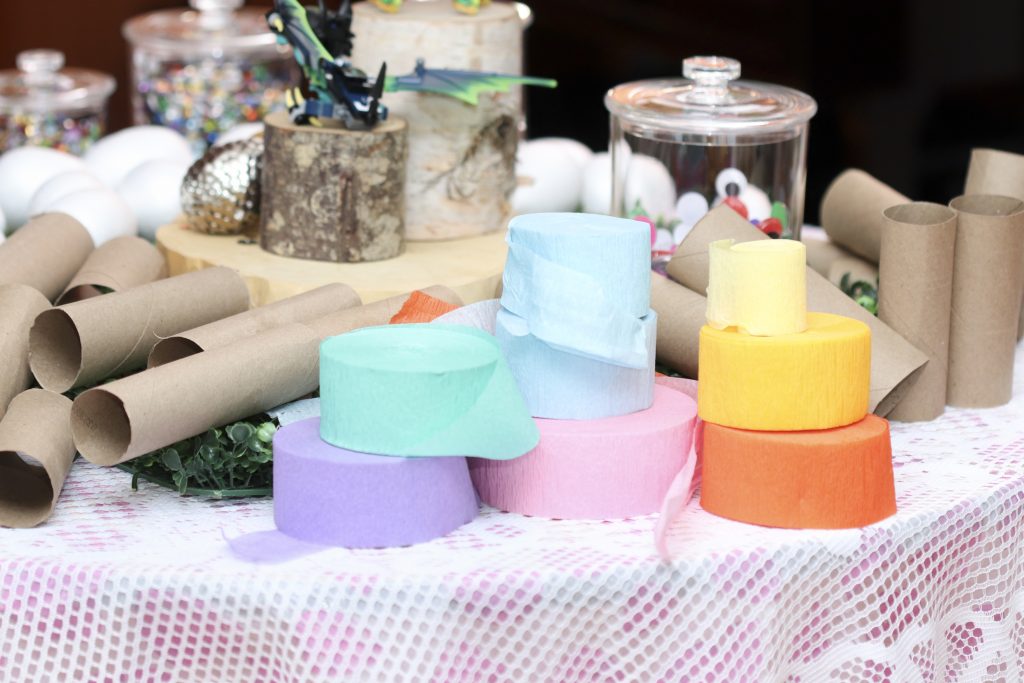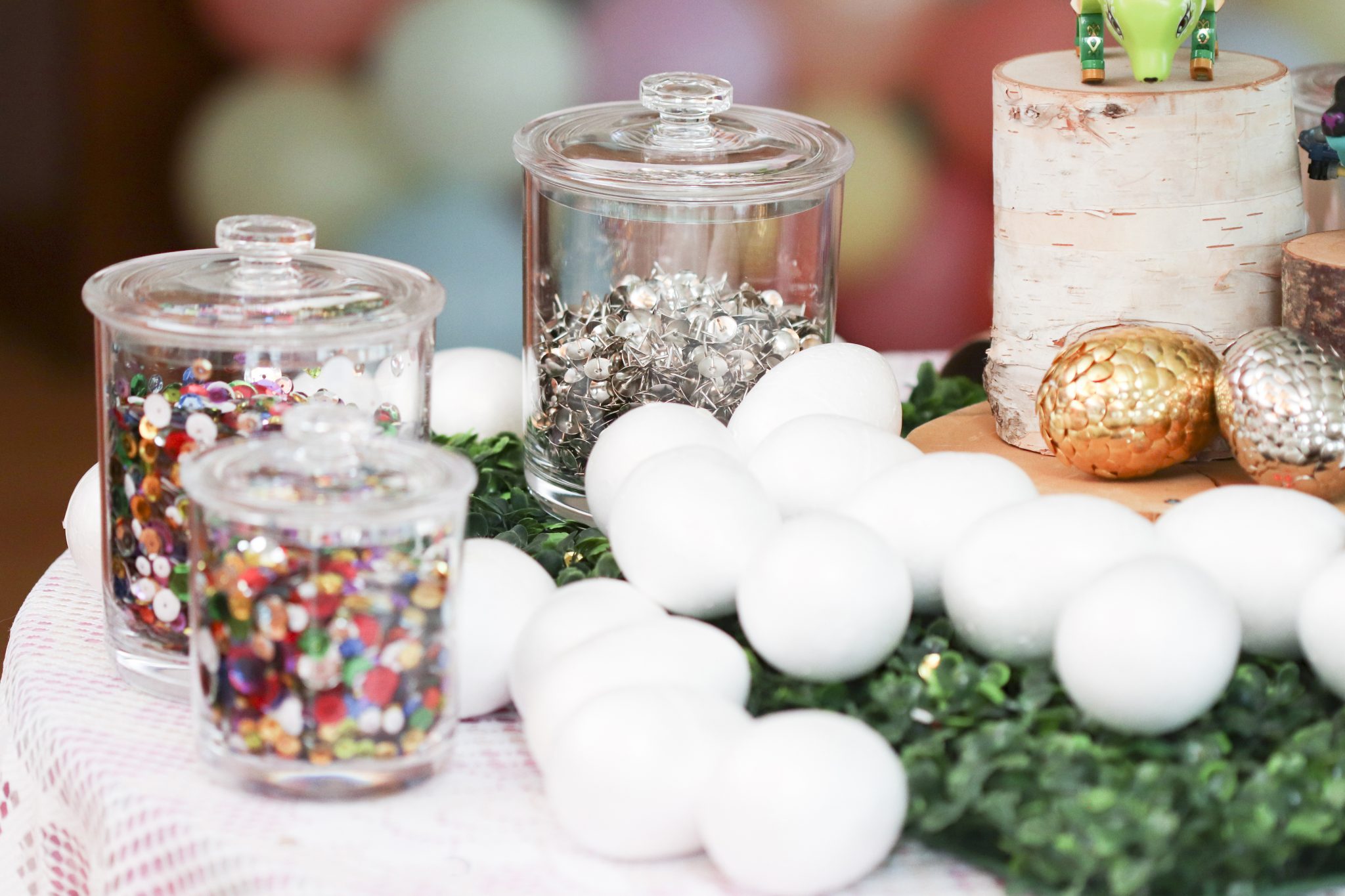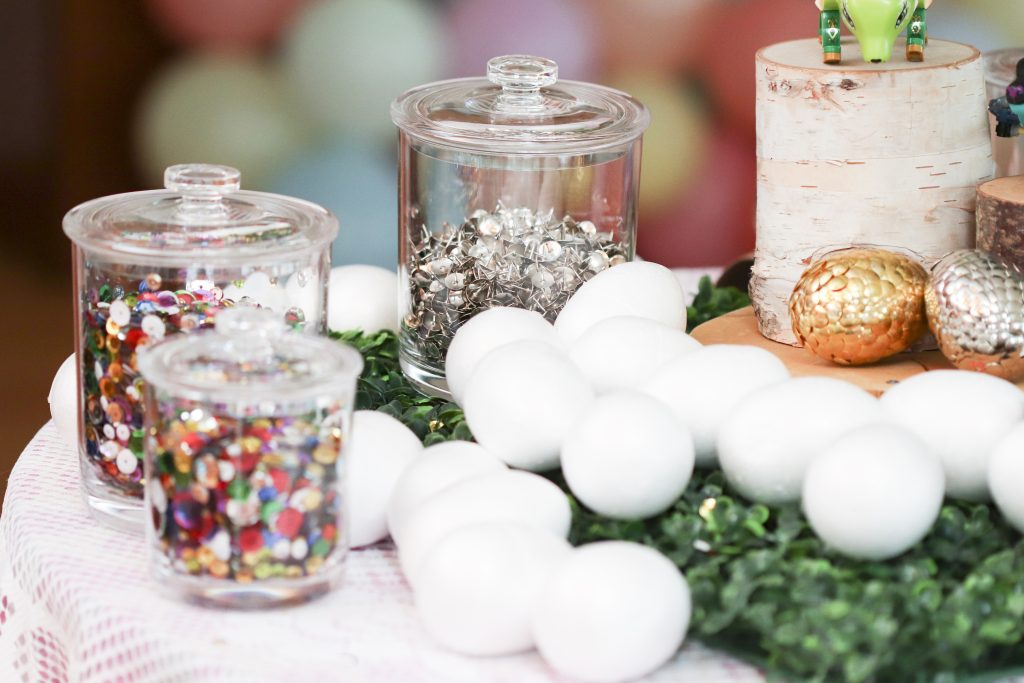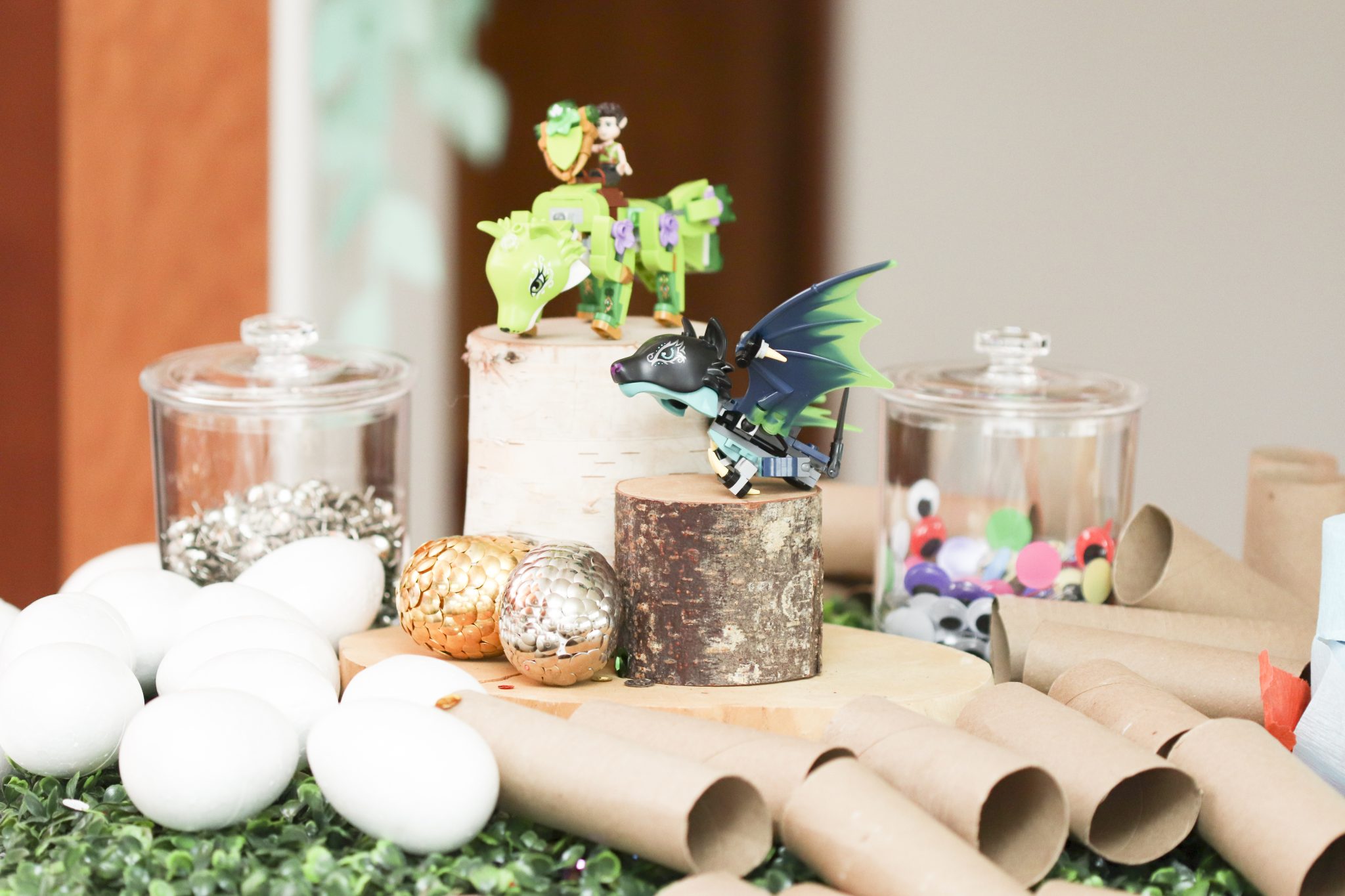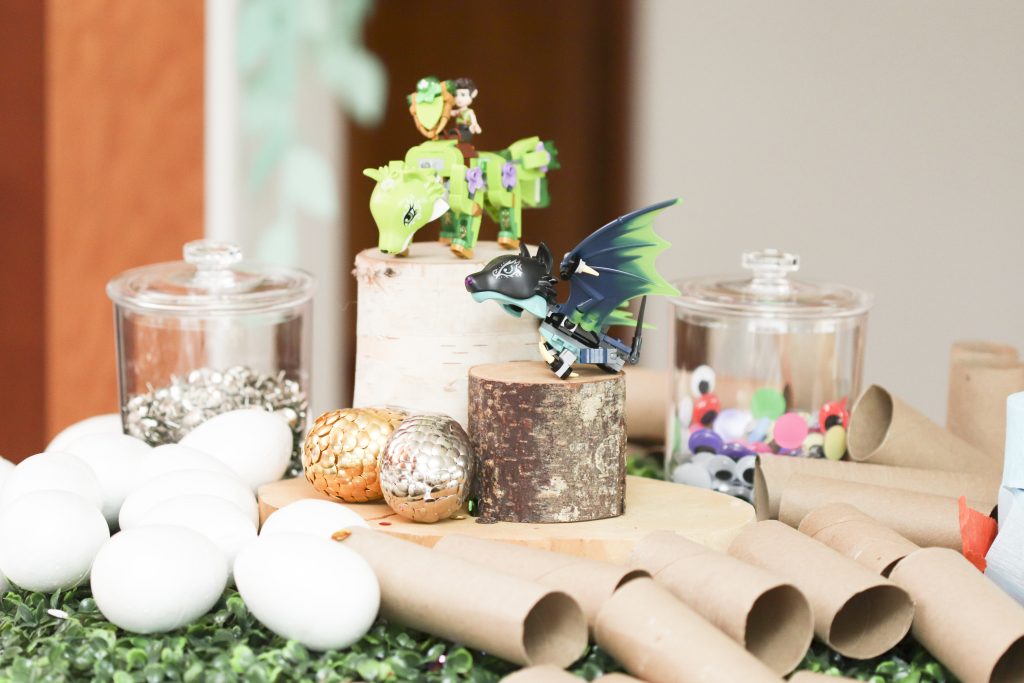 I have so much fun styling parties, but the ones that are the most fun are the ones where I can watch the people I love enjoy my efforts when I'm done. Getting to see Parker, Lila, and all of their friends have a magical blast at this LEGO Elves Party was the icing on top of my party styling cake! I hope it can serve as inspiration for you to throw your own enchanting party for the little elves in your life.
Happy Partying!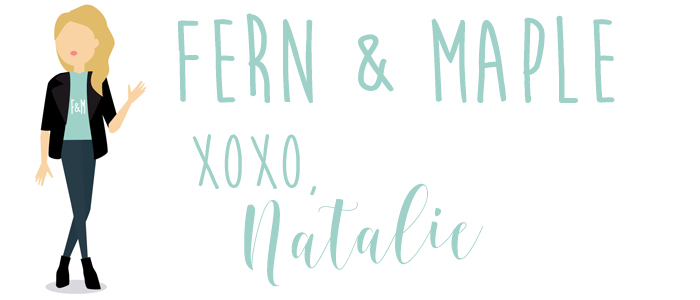 PIN FOR LATER: