I'm totally in love with the look of iridescent party products. They are almost (almost!) too pretty to look at.  If you love unicorns and rainbows you will love iridescence for New Year's Eve! It has a fantastic light reflecting quality that screams party time, as well as picking up fun blue's, pinks and purples, to create a fab futuristic, future-forward look. Try this simple DIY Iridescent Disco Balls craft to take your disco ball dance floor into 2018 in style!  If you love the look of these, be sure to check out the rest of my NYE Iridescent Party details here.
I did NOT receive compensation for this post. I did receive some free products to review.  All project ideas and any opinions expressed here are my own.  For further information on our disclosure policy please check out our disclosure page.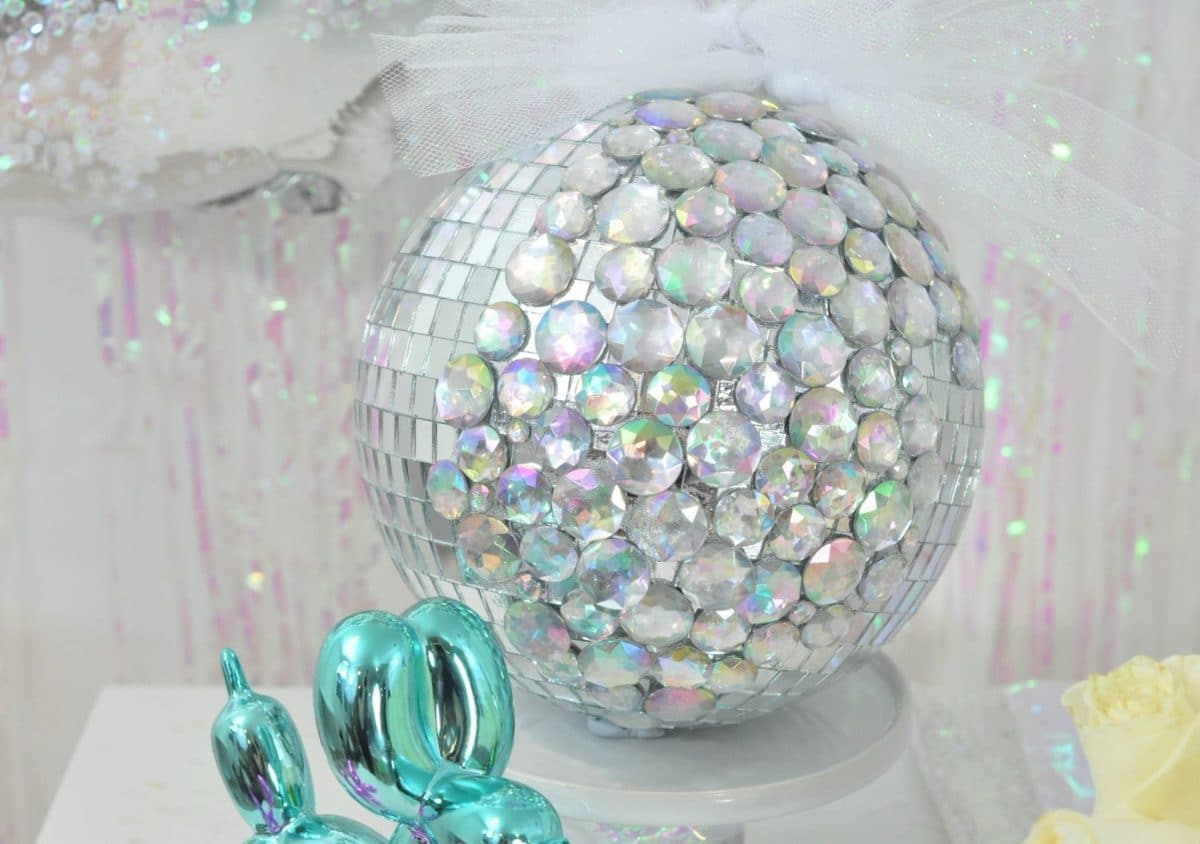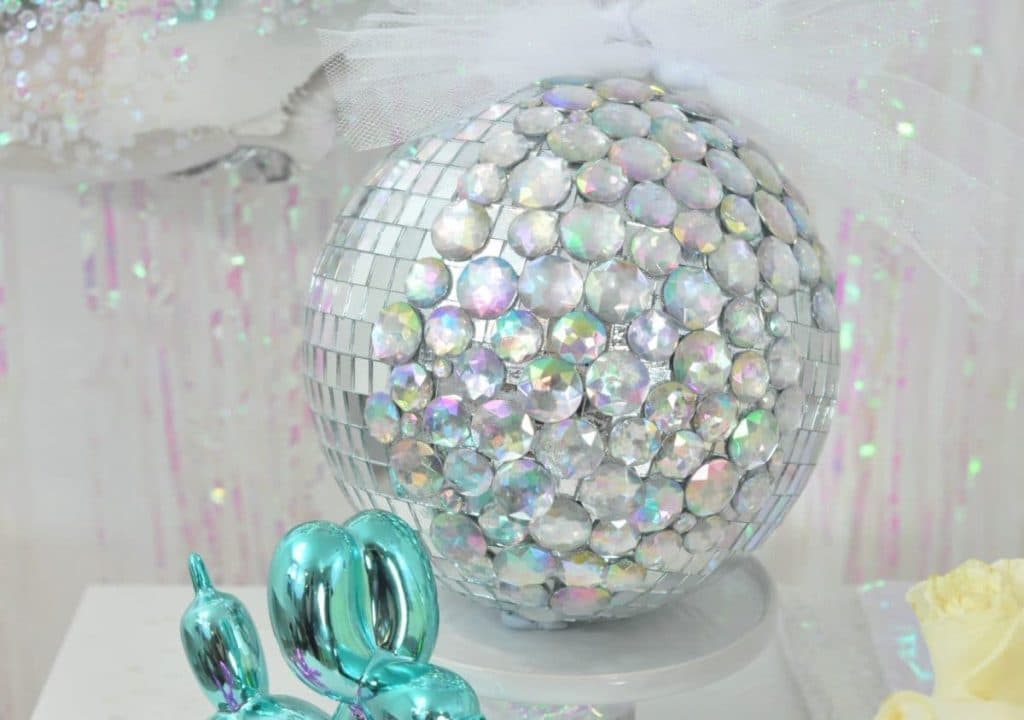 How to Create DIY Iridescent Disco Balls
You'll find all of the supplies you need to bring your disco balls into the future on Oriental Trading in the Party Supplies and Craft sections, or on Amazon.
What you will need:
This is an extremely easy craft with high impact results!
Step One:
Adhere the Iridescent Jewels onto the disco balls with glue.
Note: Vary the size of the jewel used and the placement. For example, put 3 large, 1 small in a grouping next to 5 small and 2 large.
This step should be supervised if the children are younger and you are using a glue gun.
Step 2: Let dry.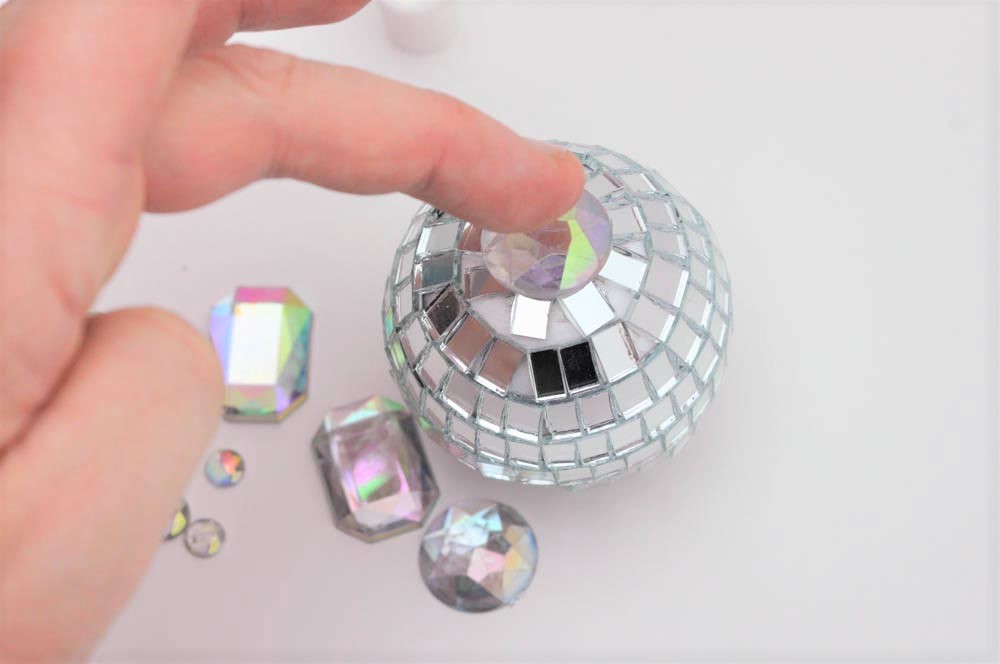 Step 3: Hang and enjoy!
This craft works for different size disco balls and is fun for all ages.   You can either hang the finished ball or place on a stand or directly onto the table.  The jewels make it relatively easy to keep the ball stable if placed on a hard surface.
Optional Iridescent Disco Balls Extra Flair:
Use a cutting of tulle and tie to the disco ball at the loop for a fun look.
With love and wishes for happy crafting and parties!