"Cel-e-brate good times, come on!  Start the New Year with all your favorite feel-good, on-trend things, even last minute, by throwing a NYE party on the fly!
This year I was challenged by Evite® to plan a last minute New Year's party on a tiny budget.  I love this kind of challenge so of course, I said yes! But how did I pull it off?  …Well, it starts with a good rhyme of course – "It's bound to be a good year if you start with all you hold dear".  Yes, that's right, I picked a theme of "All the Trendy Things".  And all my favorite trendy things.
I am an Evite® influencer and this is a post sponsored by Evite® . All opinions and experiences are my own. For further information, please visit our disclosures, page.
Top tips for pulling off your "All the trendy things" NYE party on the fly
Tip One: Text is All You Need to Get the Party Started
First things first, get the invite out quick – on-the-fly people!
What is more on-the-fly than text?  I'm new to Portland so full addresses are not something I have for new friends.  Luckily, I was able to use what I had, phone numbers.  Fast, easy, simple.  No bother and no time-consuming search for details.  You still have access to all the wonderful invite selection, like this one I sent from my phone:
You can send any invitation you want via text message (anytime, from anywhere!) and still have the same tracking benefits, including confirmation that the invite is received and opened. Download the app HERE and get started today.
Tip Two: Shop Your House
Next, get decorating! And go shopping no further than your own home. 
To create this theme I used all my favorite on-trend, on-hand party, décor and styles.  All of them together – from flamingos to disco balls.  This meant I was way ahead in the planning game.  Plus, it was also easy, accessible & inexpensive (or free!).   Hands up if you have pineapple décor in your house?! A bar cart?! Guilty!
So, one of my top tips for an on-the-fly party is to "shop your house". Take your favorite things from around the house, doll them up, and use them in your holiday "All The Trendy Things" party.
I took everything from a stuffed poodle head off my daughter's wall, to the pineapple nightlight in the hall, the unicorn snow globe & lightbox from my office, bright candles from my living room and even the flamingo from the yard. No room was left untouched!
Here is a selection of current "trends" you can use.  Shop your house for your favorites and use them to create a party on the fly:
Current Trends for your NYE Party on the Fly
Plant Life – Cactus, Succulents, Air Plants, Palm Leaves, Tropical or Pineapples
Animals (real and magical) – Flamingos, Llamas, Unicorns and Swans
Decor "Things" – Terrariums, Bar Carts, Tassels, Macramé, Concrete Vases and Geodes
Party "Things" – Statement Letter Balloons, Sassy Saying Balloons, Balloon Arches, Brunch, Boutique Paper Plates
Designs – Color Blocking, Geometrics, Marble, Watercolor, Calligraphy and Ombre
Color Palette – Iridescent, Neons, Bright Color Combinations (think Pink, Teal, Mint, Blue and Yellow)
Metallics – Gold and Copper
Food & Drink – Grazing Platters, Tacos, Fries, Donuts, Coffee, Rose All Day, Pizza by the slice, Cocktail Stations and Grazing Platters
Extra Fun Things – Sassy Sayings!! Emojis, Hashtags, Pom Poms, Confetti, Sequins, Disco Balls, Glitter Cocktail Shakers and Pinatas
For items you don't have, discount stores often have seasonal decorations offered at discount prices, especially if you leave it to the last minute like me! A quick trip to my local discount store scored all my garlands, a table runner, and photo booth props at 50% off. Under $25 for all of them.
The dollar stores and discount aisles of department stores are always full of small "on trend" things to add to the decor. This happy hour sign cost $3;
the sassy sayings & hashtag flags $5-$7; each
confetti sticks $1, pom pom strands for $3 and mini disco balls were less than $10.
Mini fairy lights are another cheap, fun find. Add these to an empty wine bottle for holiday lighting! Best yet, boutique & fun paper plates are always on trend and very cost effective!
Tip 3: Focus on No Cooking & Sharing….Oh, Do-nut Forget the Sweets
One of my favorite things to include in a last-minute party menu is also a current trend – grazing platters!  My mom was ahead of her time!! 
The grazing platter is all the rage right now and is just the thing for the party on the fly.  I used most of my budget on creating the ultimate grazing platter….delicious cheeses, meats, spreads, crackers, sweets and pickles that will feed a crowd.  My guests were constantly eating, full and happy.  Even better, I didn't have to spend time in the kitchen.
Make the most of another current trend for the sweet selection by heading to your local supermarket. Donuts are tasty, a crowd pleaser and affordable at less than $6 a dozen. They never fail to empty the plate and bring a smile to your guests' faces. Have fun with your display and you've nailed food for this party on the fly.
Tip 4: Go for DIY Alternatives
This is a New Year celebration so it's time to go (back) to "college", lol! I had my heart set on a fun game of Prosecco Pong. On trend in every way and super fun. I was disappointed to find that to purchase this game, you are looking at over $25.
Never fear! DIY is a great alternative to save on a trend.  Who needs to pay for a cute box and lots of packaging when you can make the game yourself and have just as much fun playing it. 
I purchased ping pong balls for $2 and plastic champagne glasses for $5.  Add paint and gold washi tape and I created a color block DIY version for under $10.
I put the extra $15 towards the most important part – the prosecco (yes-way rose, of course!) Woot Woot! Such a blast and got us all talking and laughing! You can download the Prosecco Pong signage from World Wide Party by Elena. As well as the other on-trend color blocked New Years Eve 2018 party printables. Then you are ready to celebrate all the trendy things!
Tip 5: Relax and Enjoy your NYE Party on the Fly!
Cue the party.  Happy New Year!!  Don't forget, as I mentioned in last year's Christmas Party-on-the-fly for Evite®, you'll be able to add your party pictures directly to your invitation on Evite®.
When it's all over, send thank you notes out with Evite® too.  They always make it effortless to throw a NYE party on the fly (or any other kind of party)!
Hopefully, these ideas will help you pull off your own New Year party with ease. With love and wishes for happy holiday parties!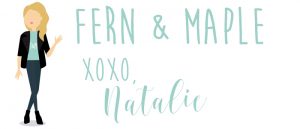 PIN FOR LATER: