Some people say black cats are bad luck. I am not one of those people. I love them! And so does my daughter, Parker. So it may have been partly due to the fact that she has been begging me for a cat lately, that when I found these cute orange, black, and teal pumpkins at Target, my first thought was that the color scheme reminded me of a black cat and its eyes. When I mentioned this to Parker, she insisted I style a Black Cat Halloween Party. Of course, I couldn't say no to such a paw-some idea!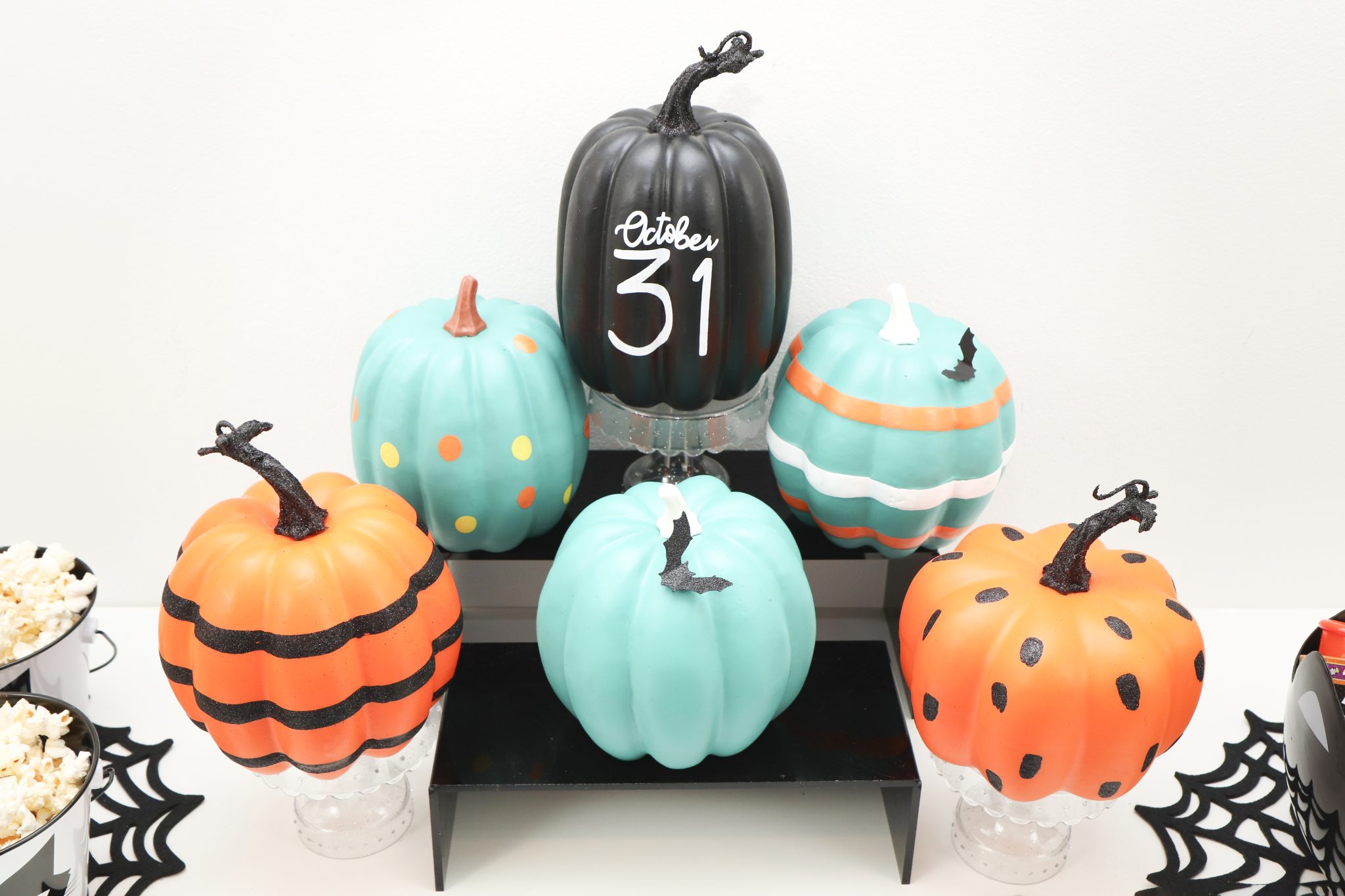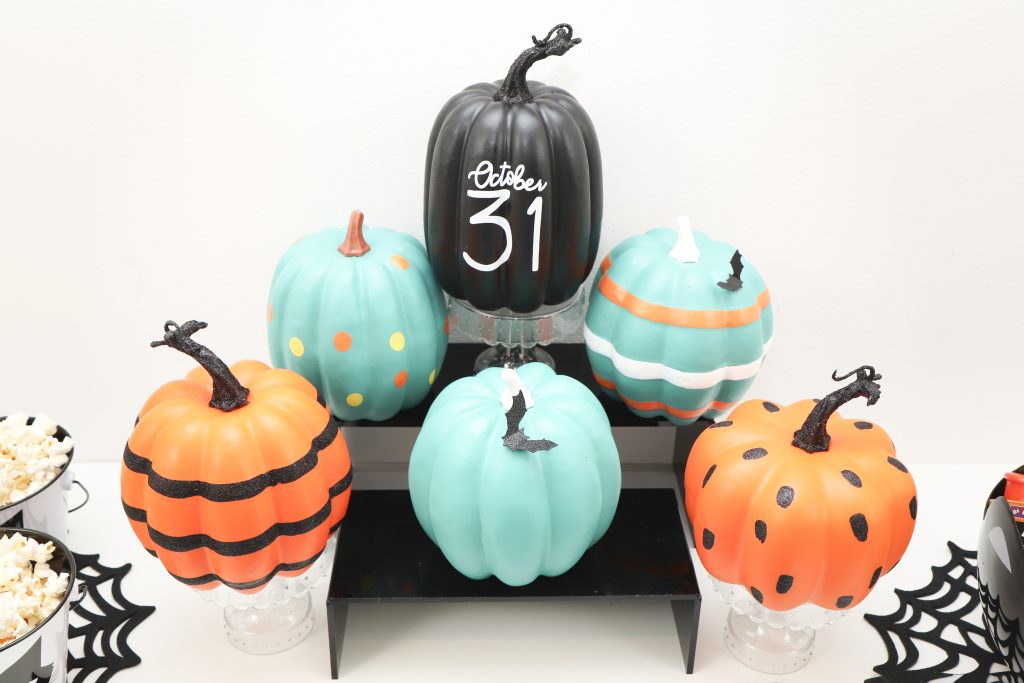 I started out by decorating the center of my table using confetti inspired by the colors of the pumpkins. I then used a fur-midable black cat statue that meows and moves its head when it senses motion and a couple more black pumpkins as centerpieces.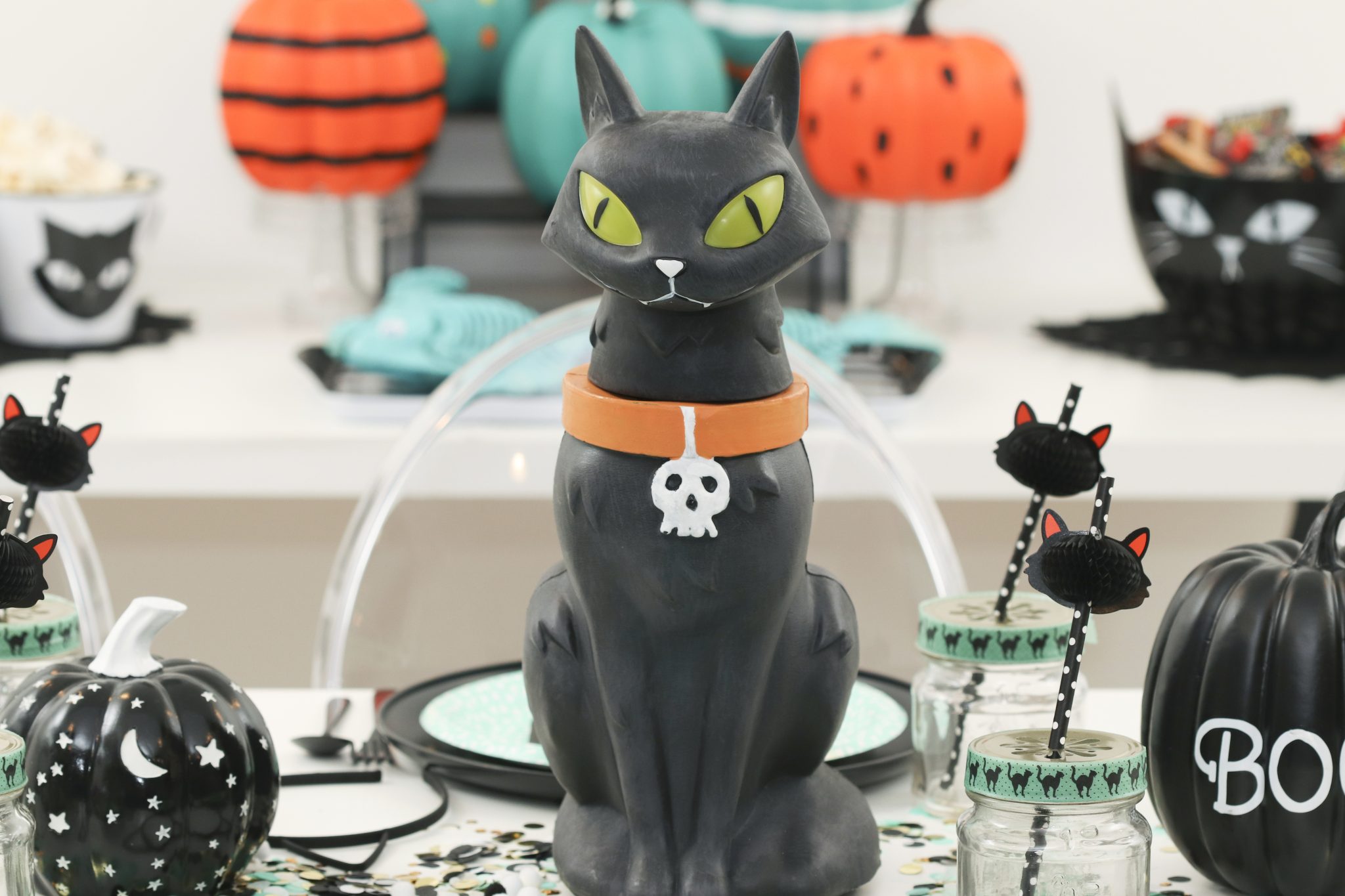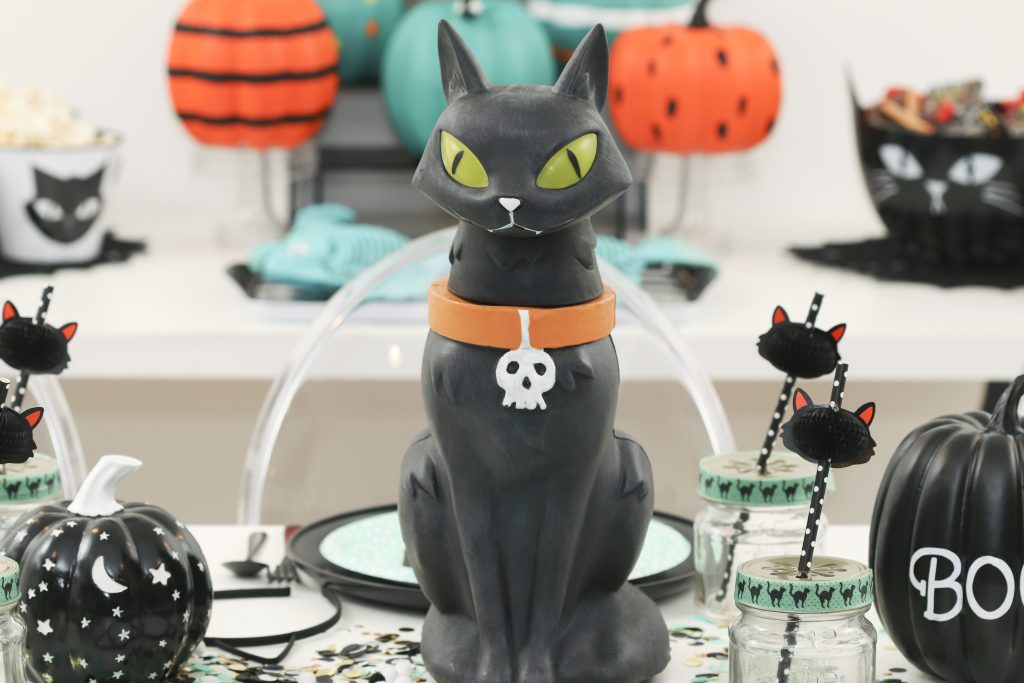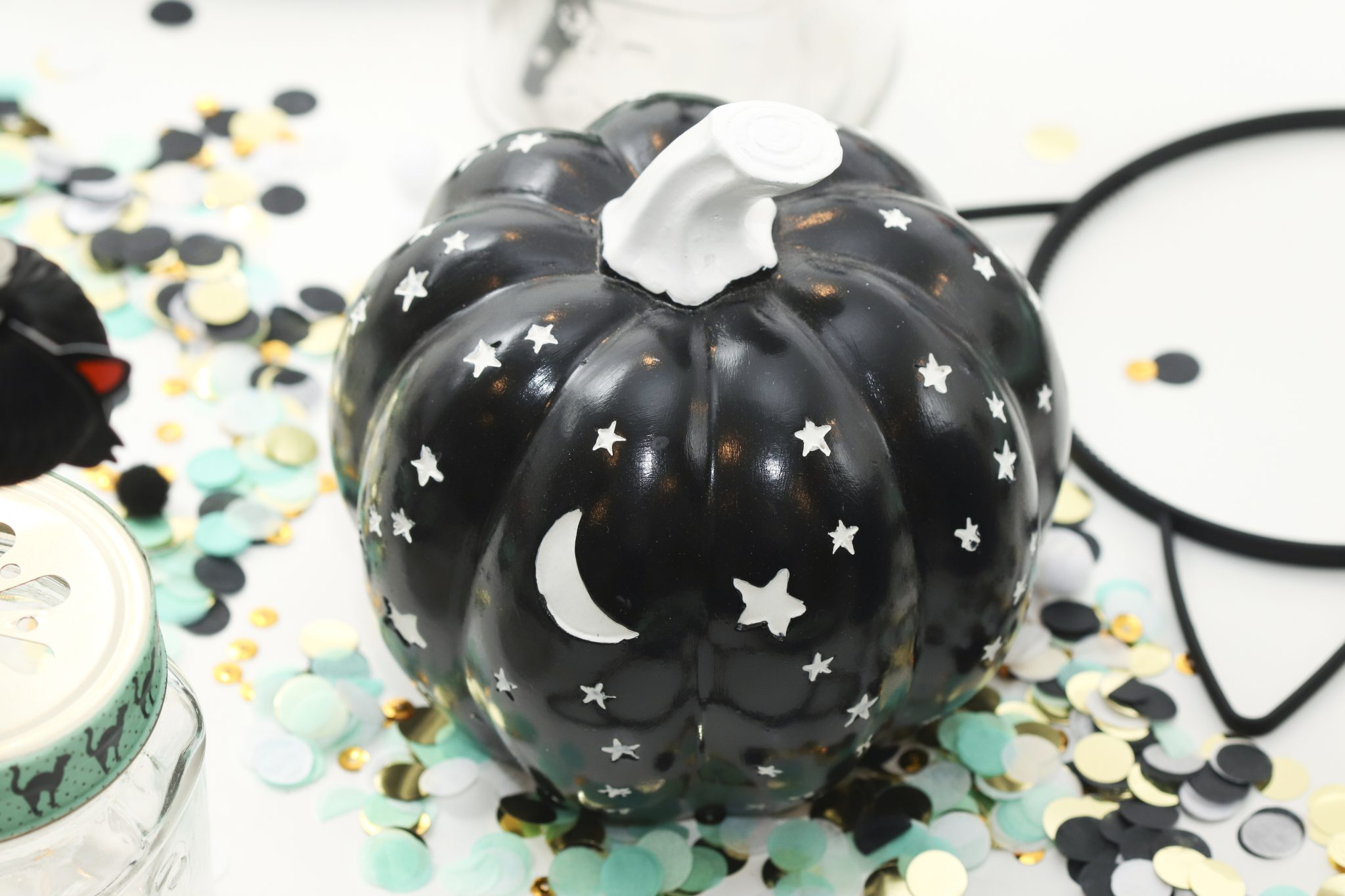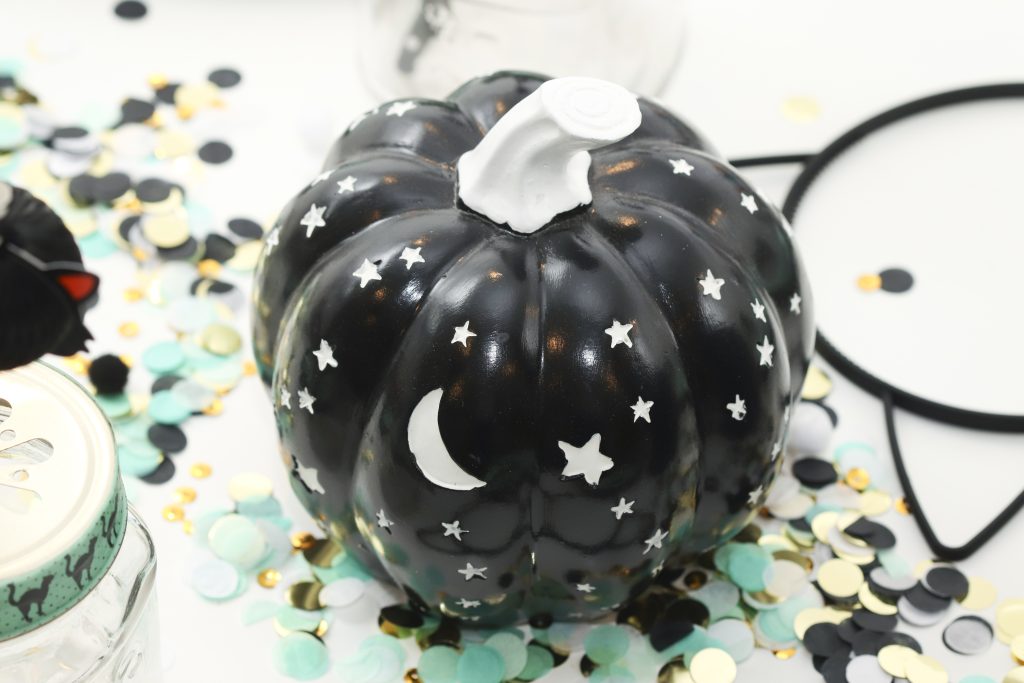 Then, I laid out my place settings. I found adorable black cat napkins from Meri Meri Party to sit on top of the setting.  Then I layerred teal paper plates with black melamine plates underneath.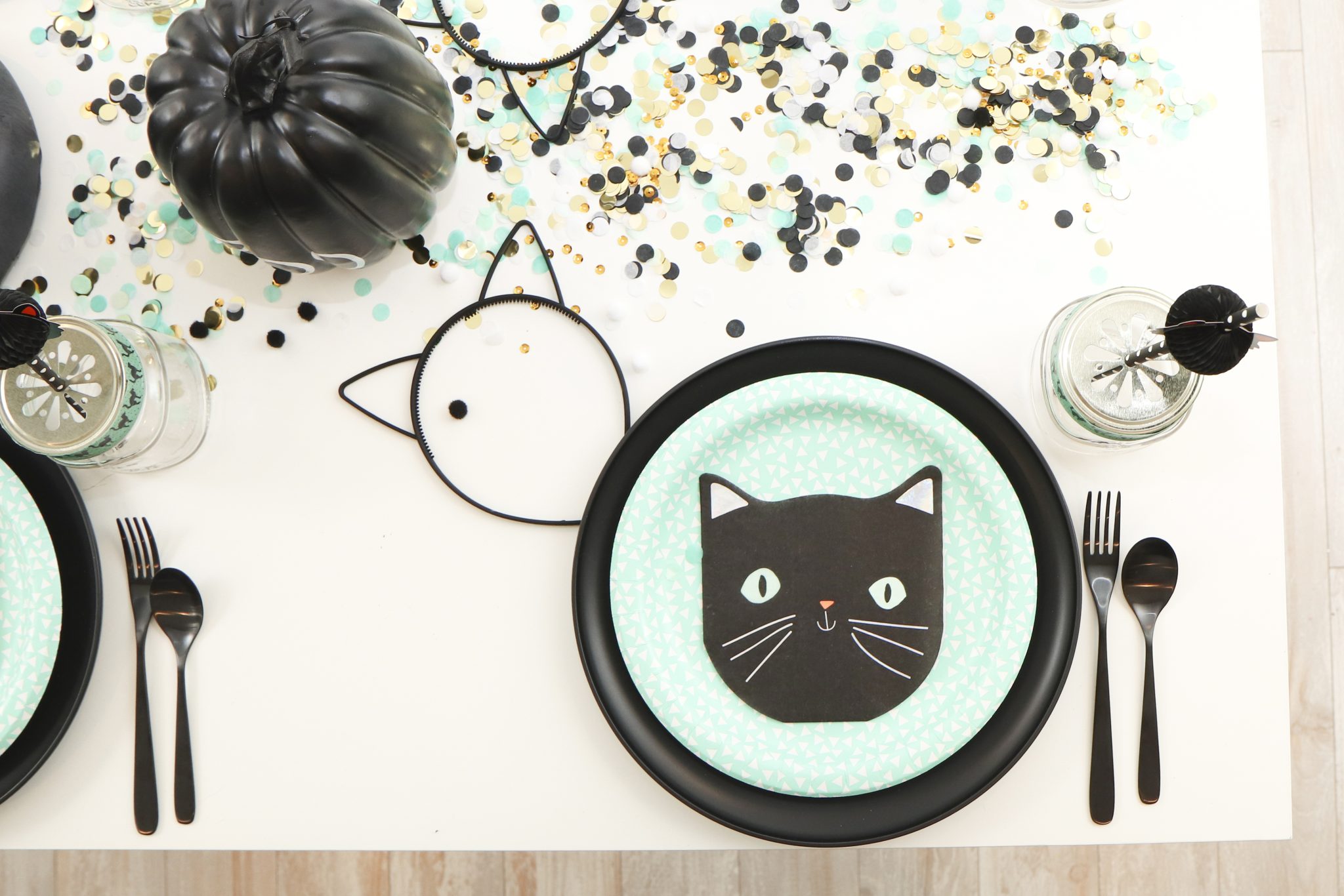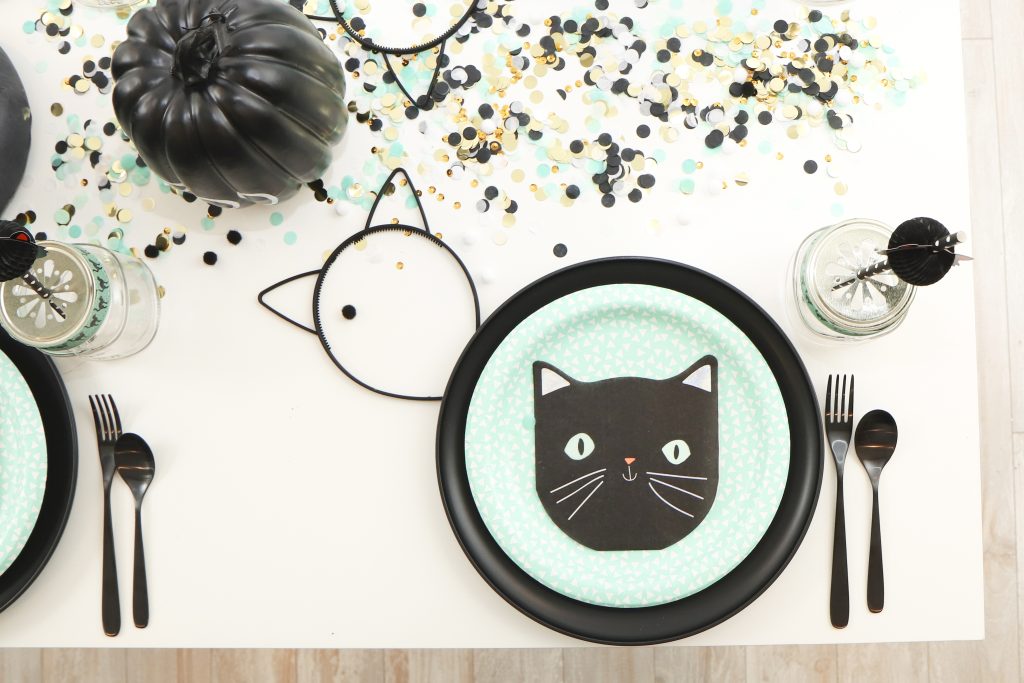 Black cutlery, small mason jars wrapped in black cat washi tape, and fun polka dotted cat straws from Michael's completed these purr-fect place settings.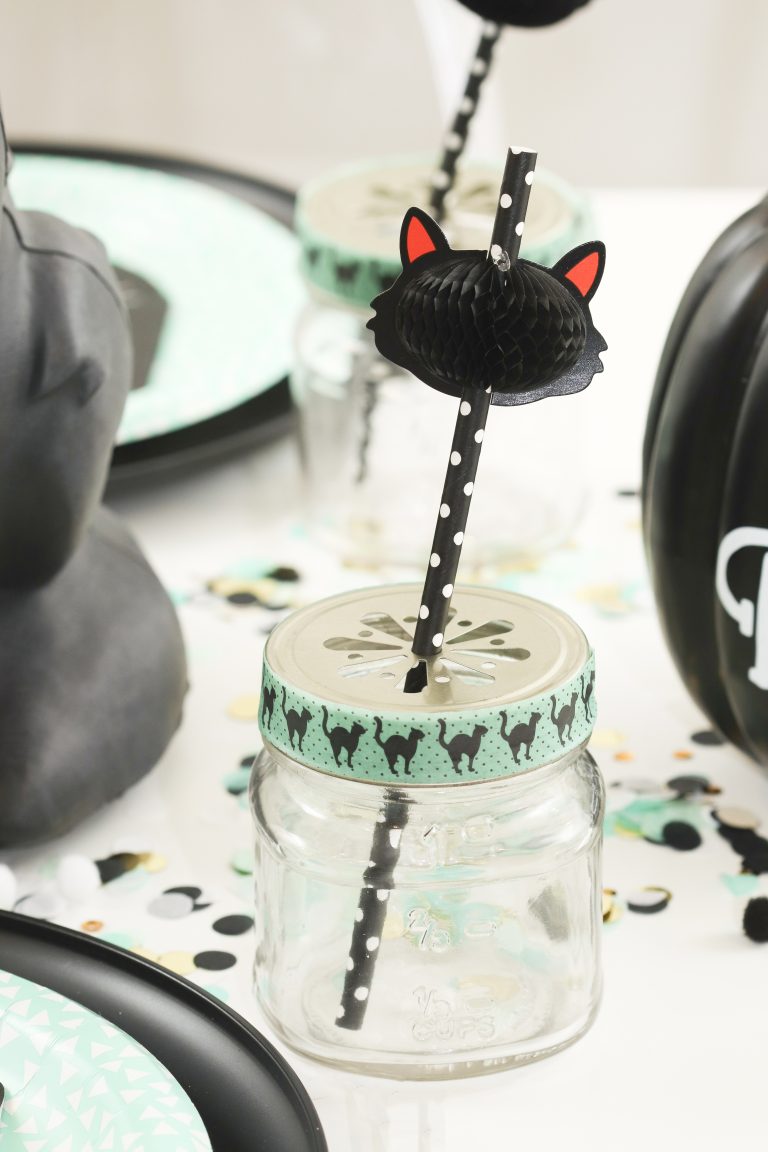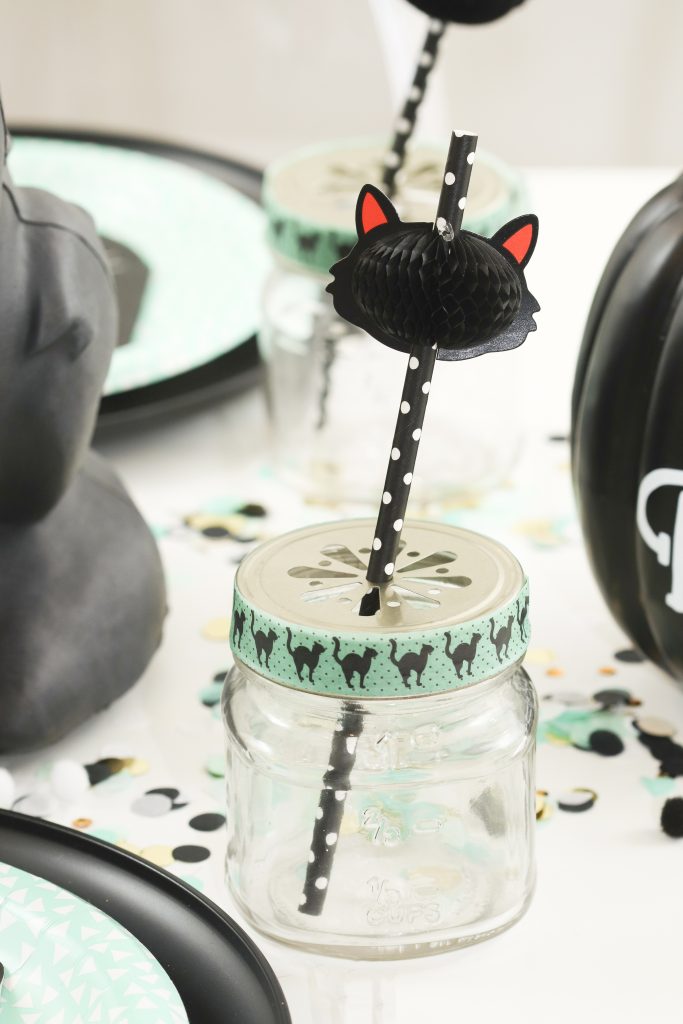 Finally, just to be sure each guest could get their own cat-titude on, I also left a simple but cute cat ear headband at each seat.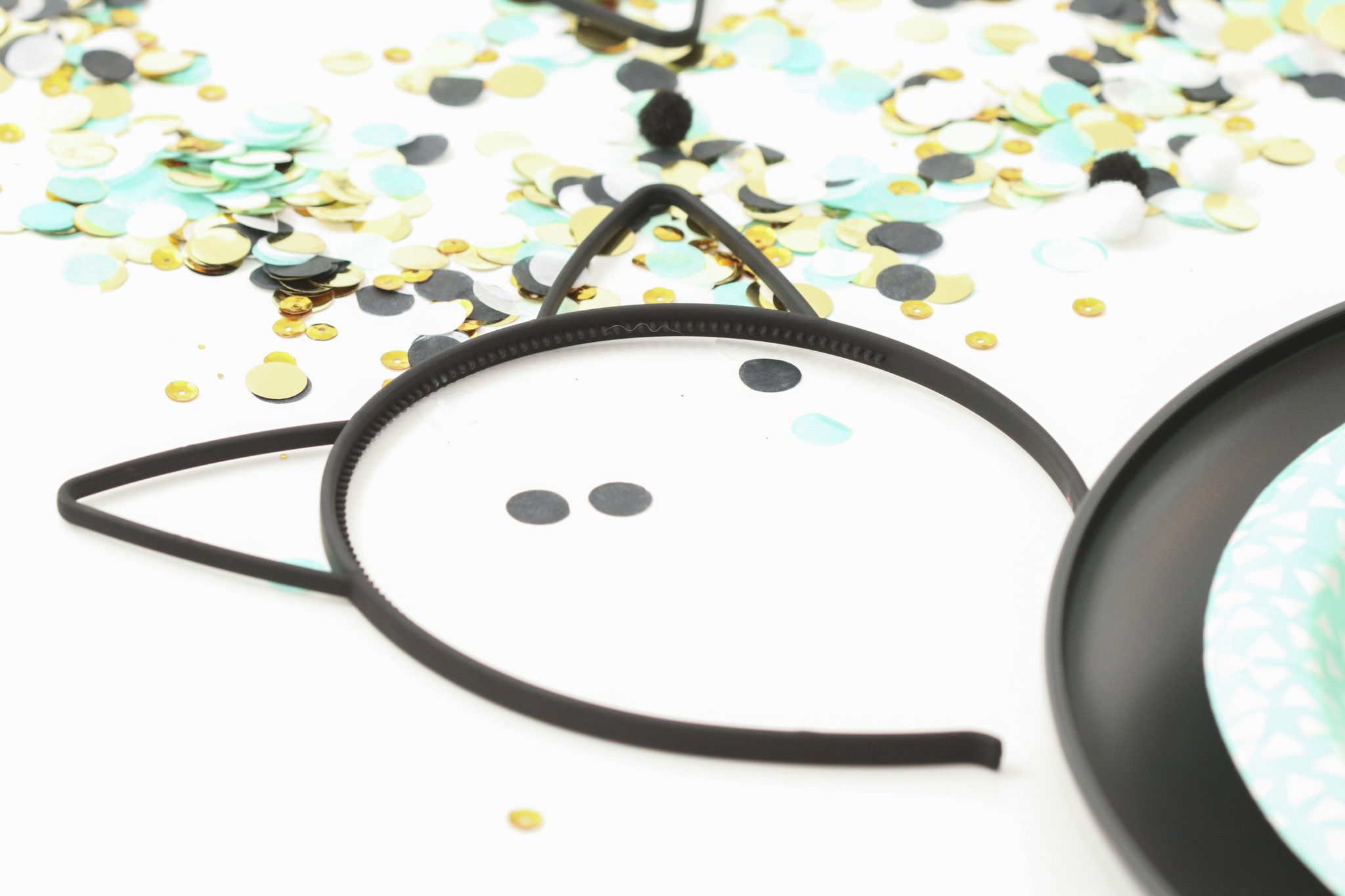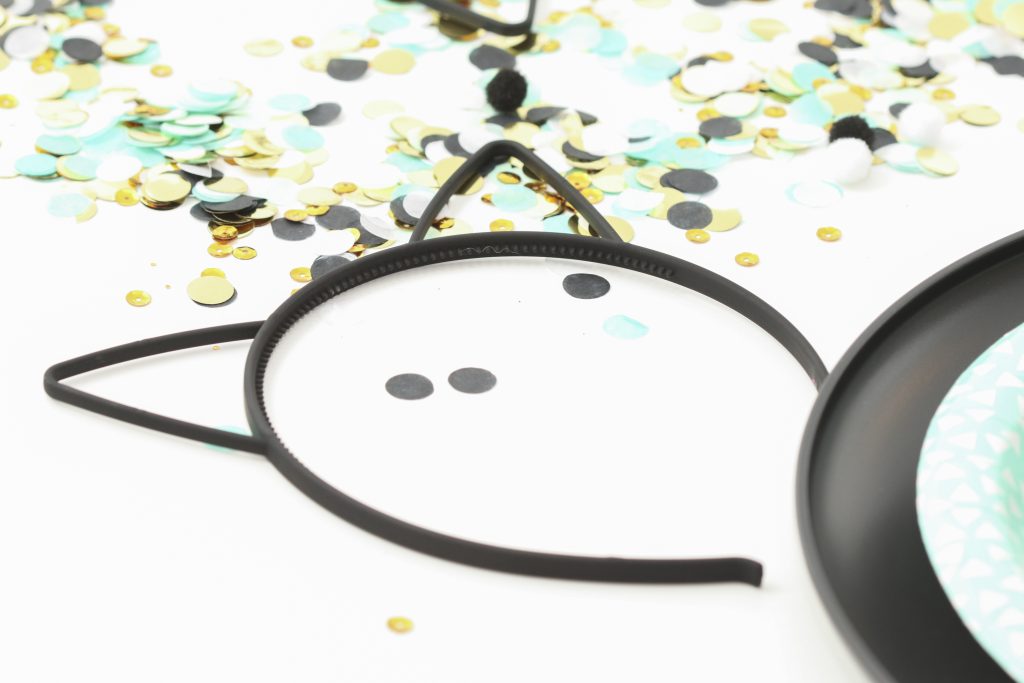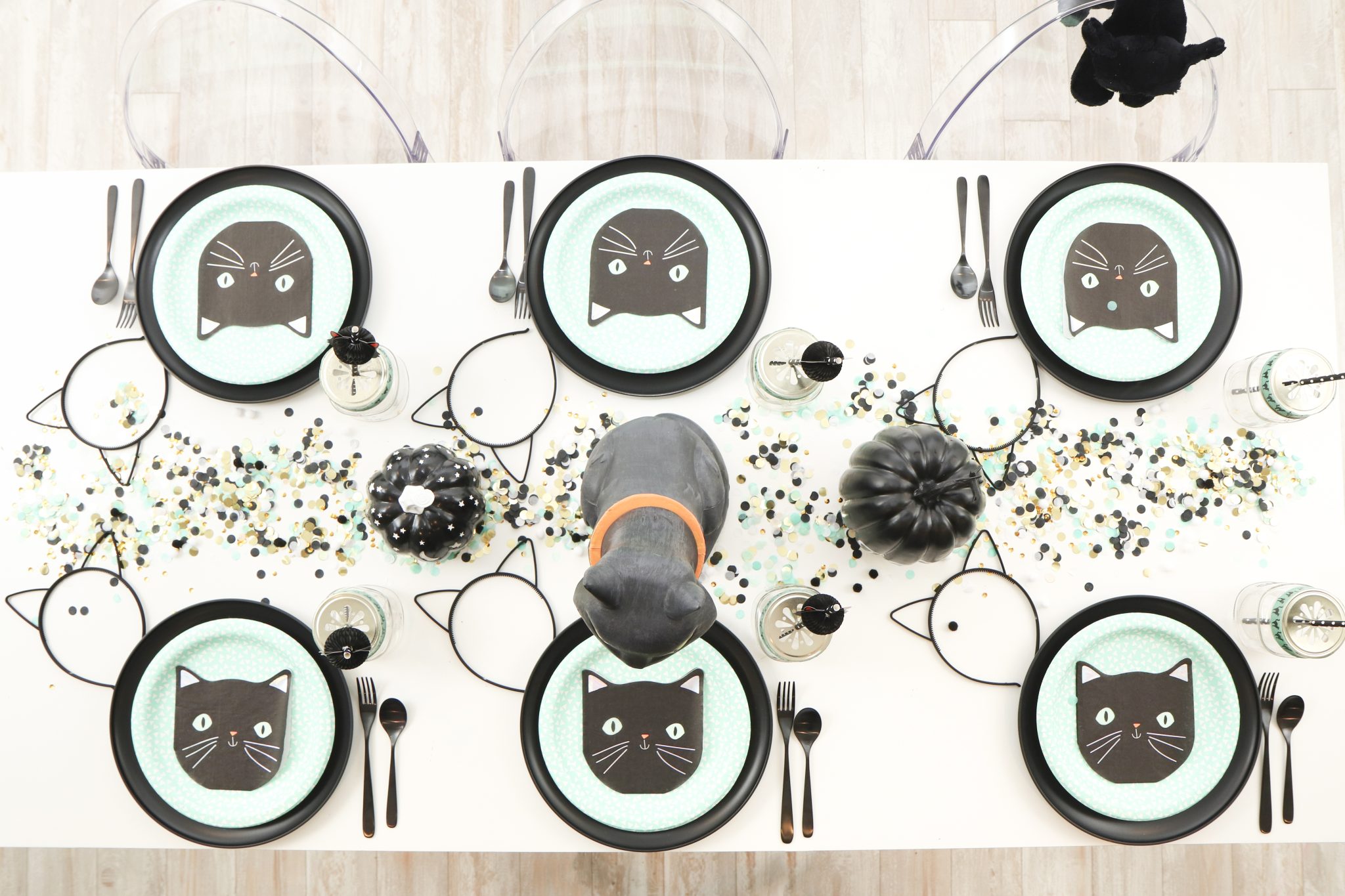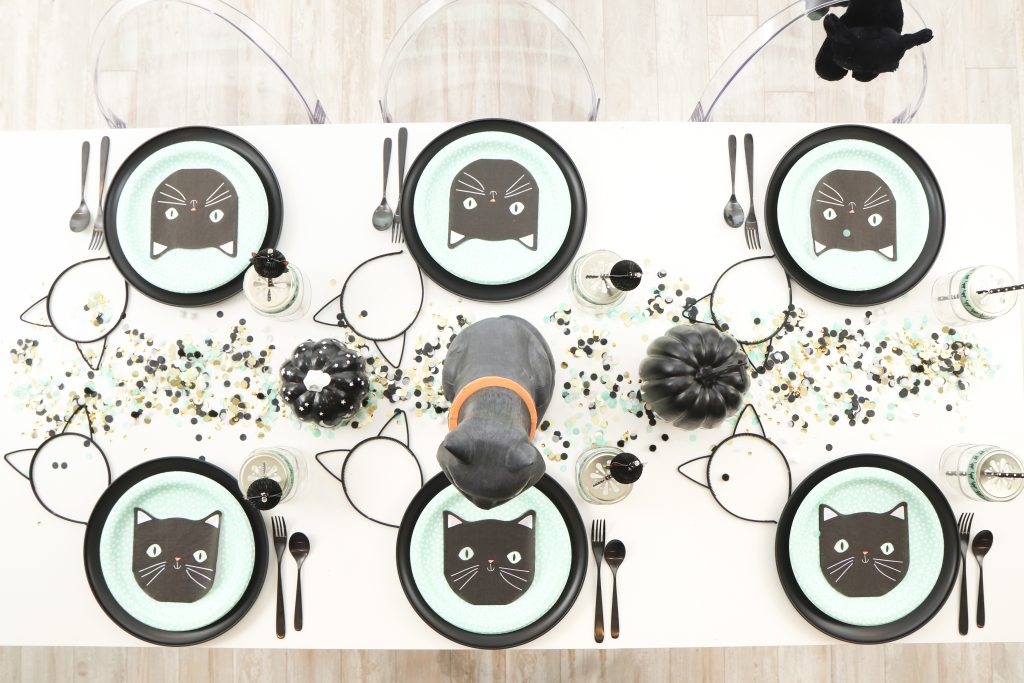 For my snack table, I used my inspiration pumpkins, elevated on stands, as a centerpiece.
On the left, ontop of black spider web placemats, I put popcorn in cute mini snack pails adorned with more black cats. One the right, fun favors in a black cat bucket.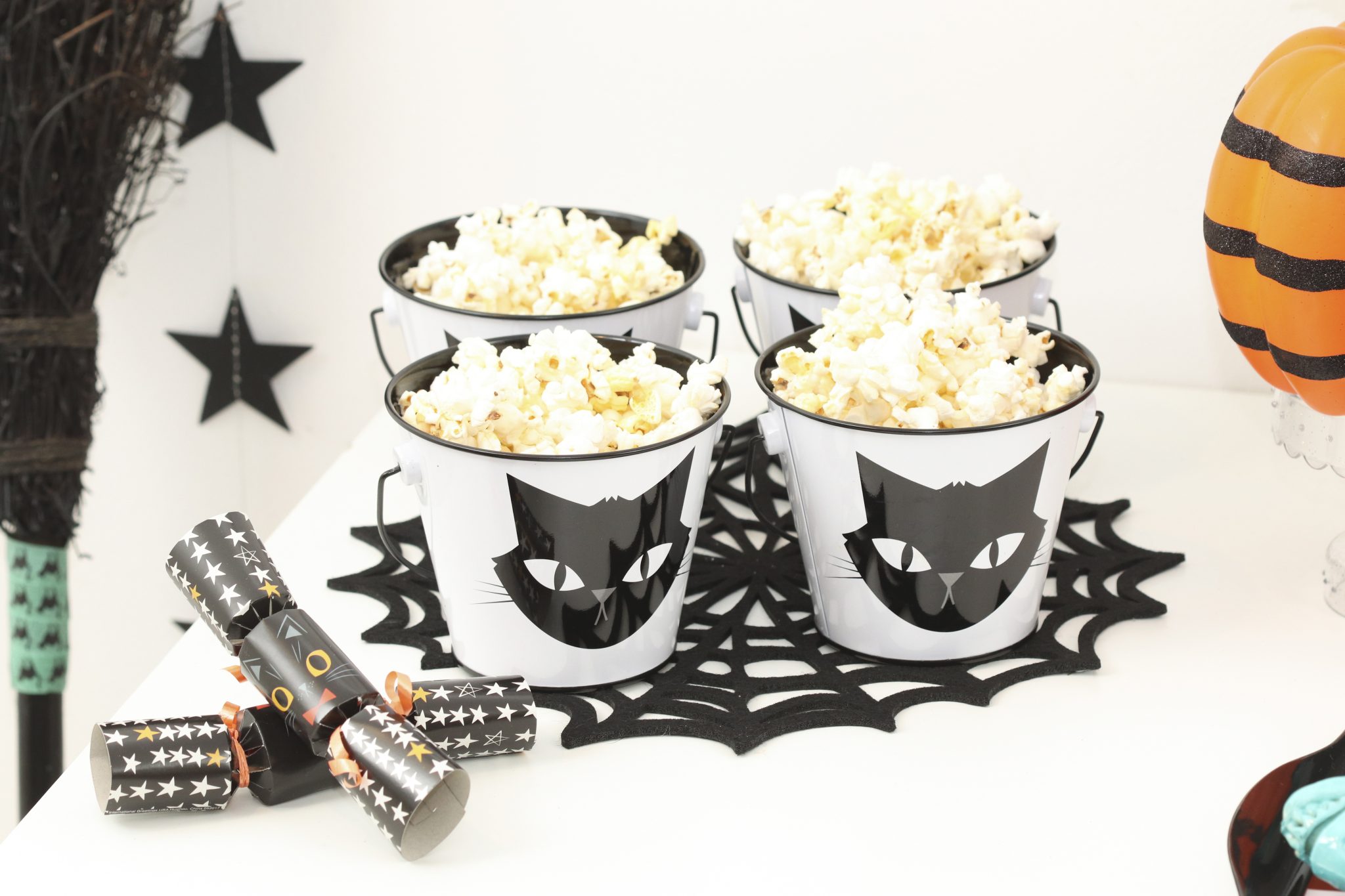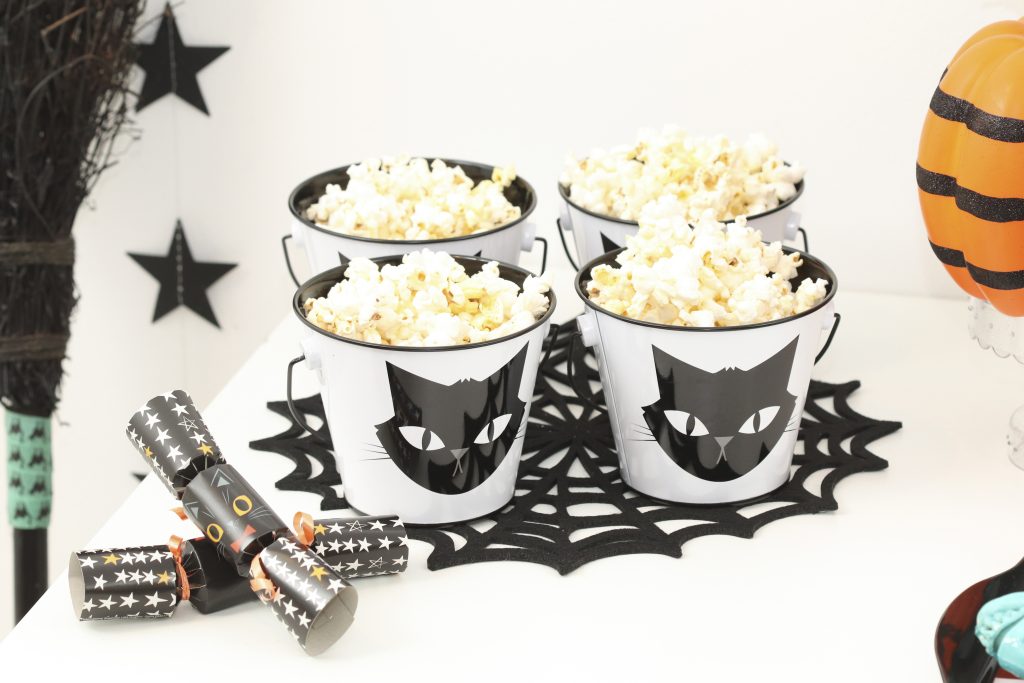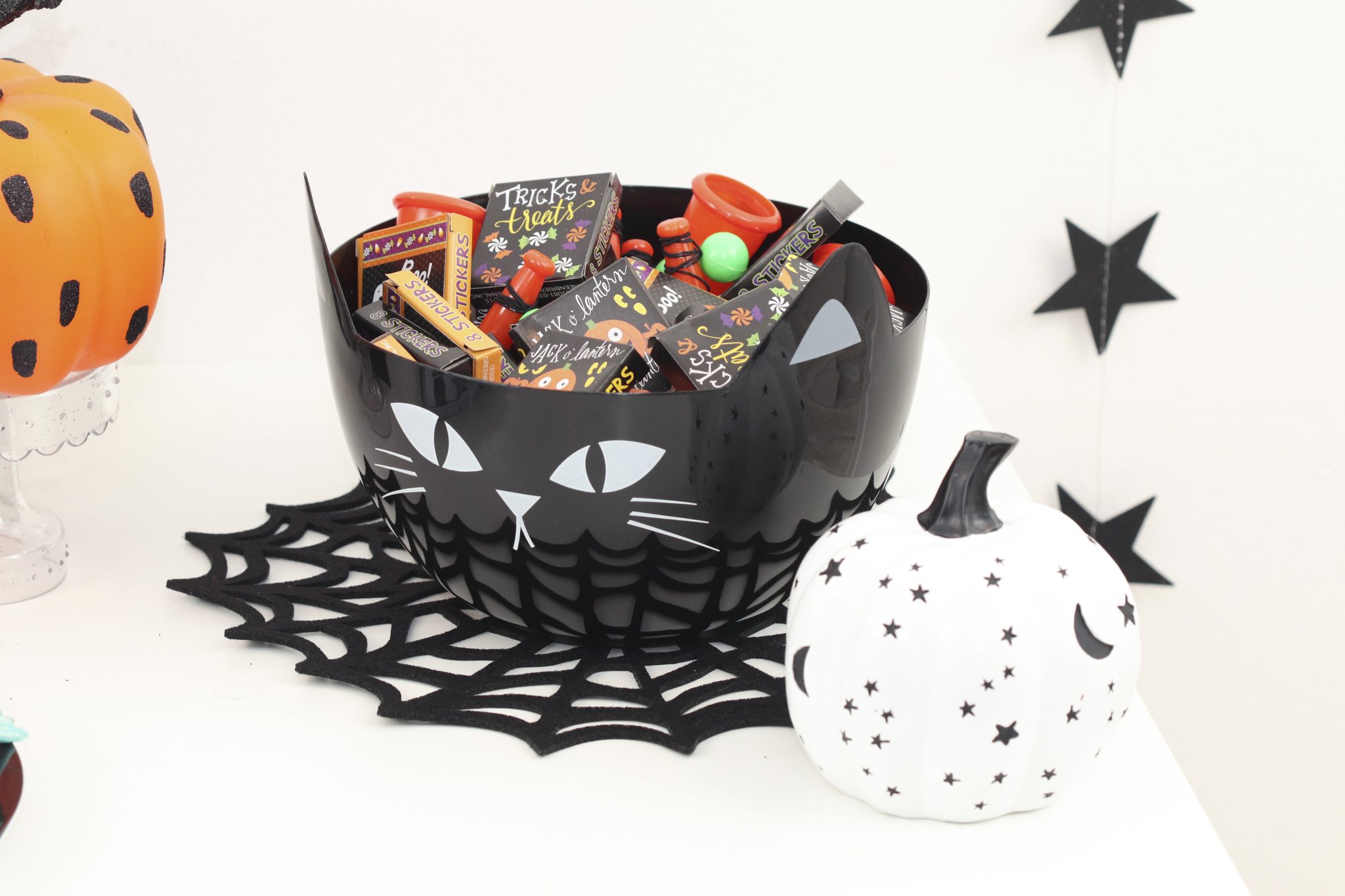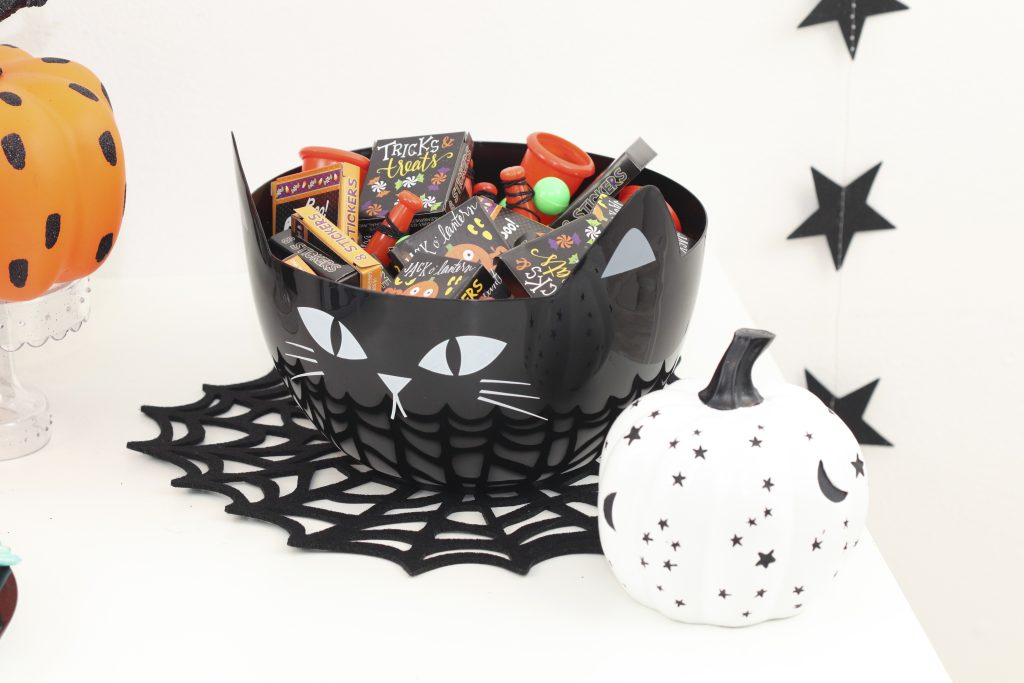 Of course, I couldn't forget a snack for my feline friend! I spray painted skeleton fish that I found at Spirit Halloween stores teal, added googly eyes to make them slightly less spooky, and placed them on a black and white striped cat serving tray in the middle of my snack table.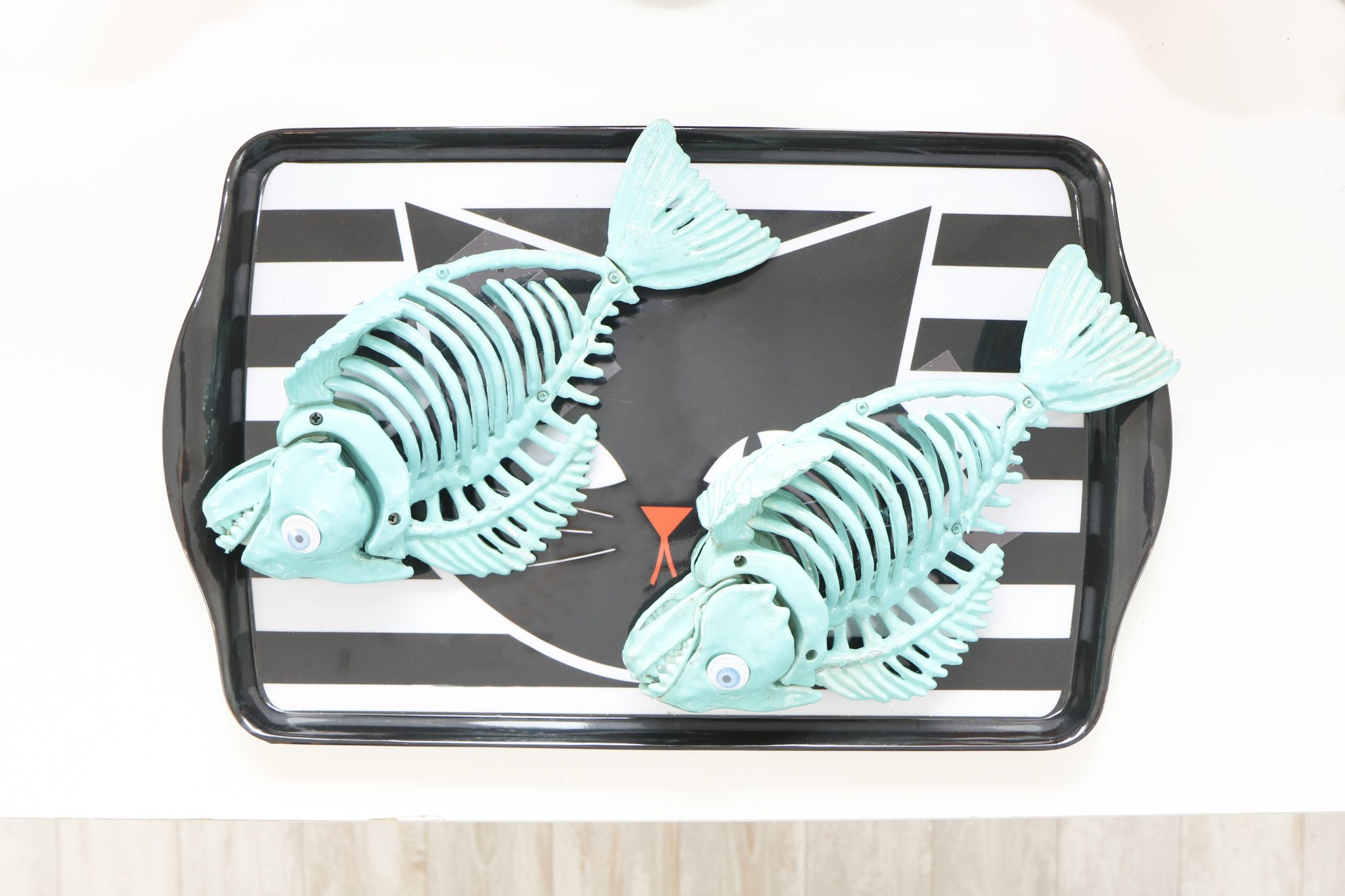 When I was done with all of that, I added some final decorations above the table to really drive home the cat-tastic theme. I used my Cricut to create a "Happy Meow-ween" banner, surrounded by black star garlands and cat cutouts. All of these shapes are available in the Cricut library.  Finally, I made sure to provide a black cat's typical mode of transportation- a witch's broom, of course!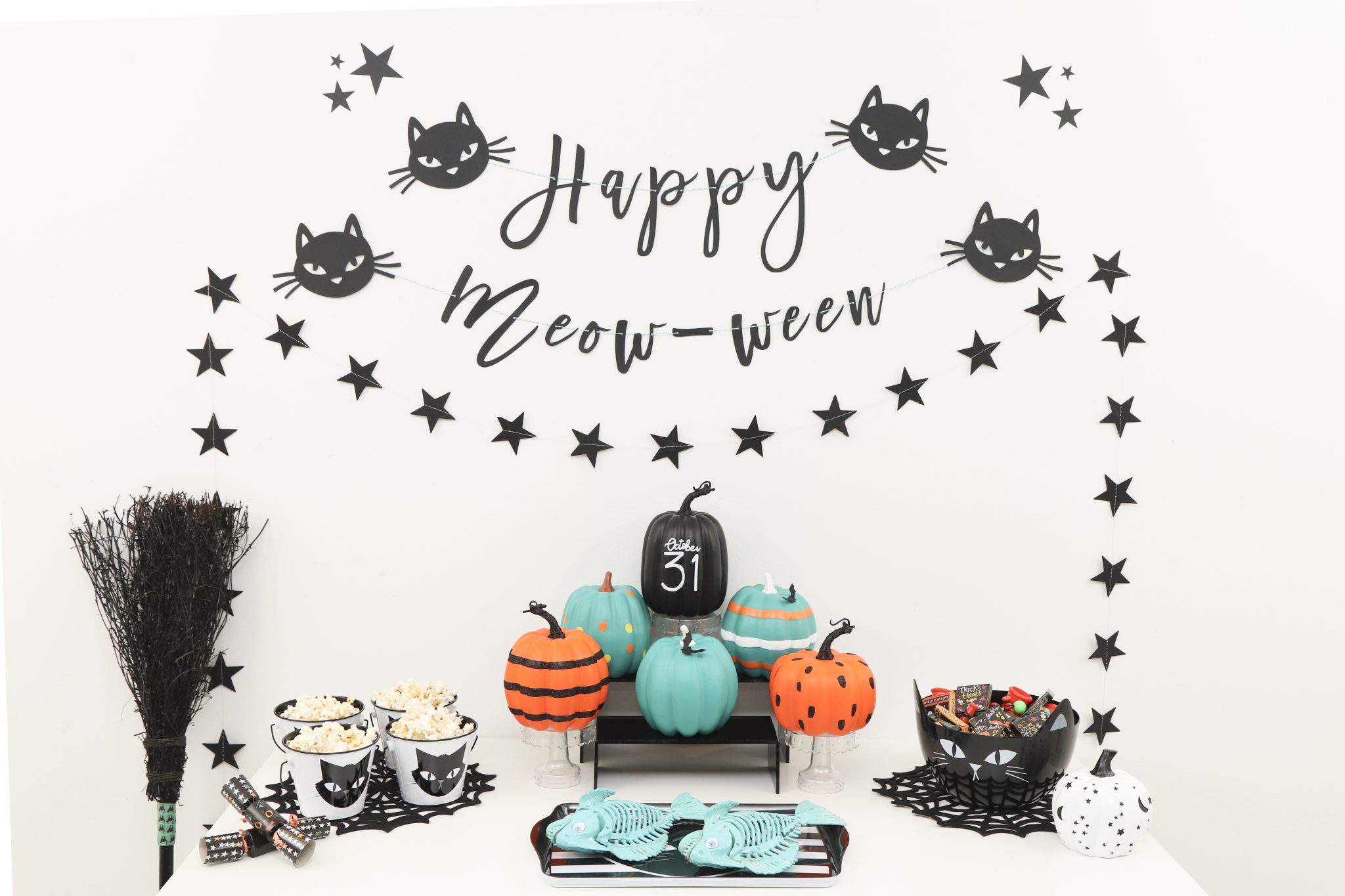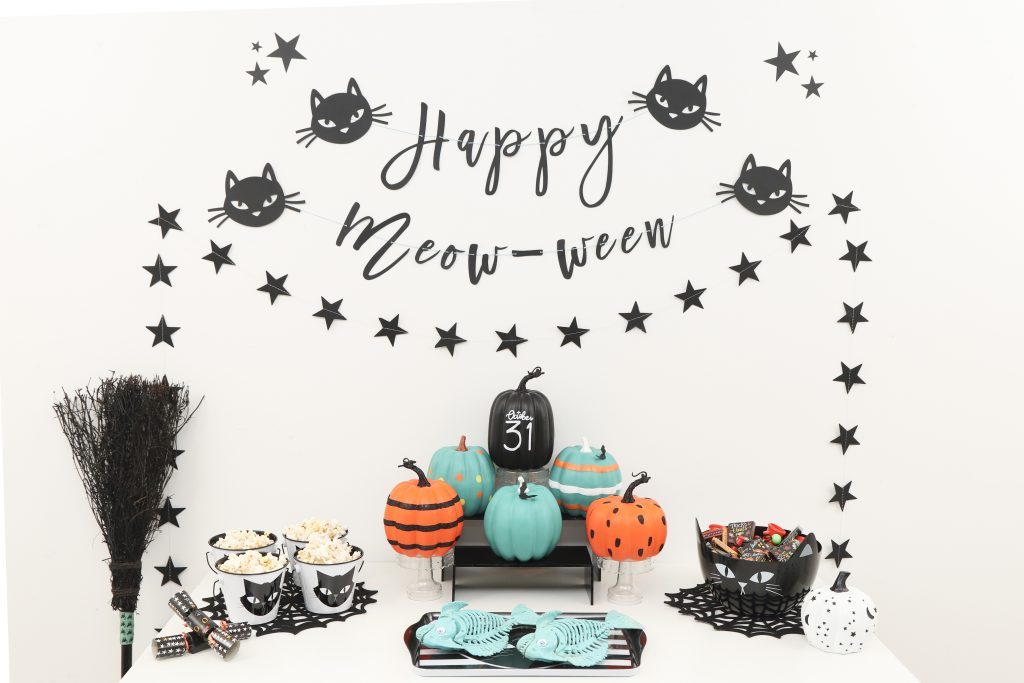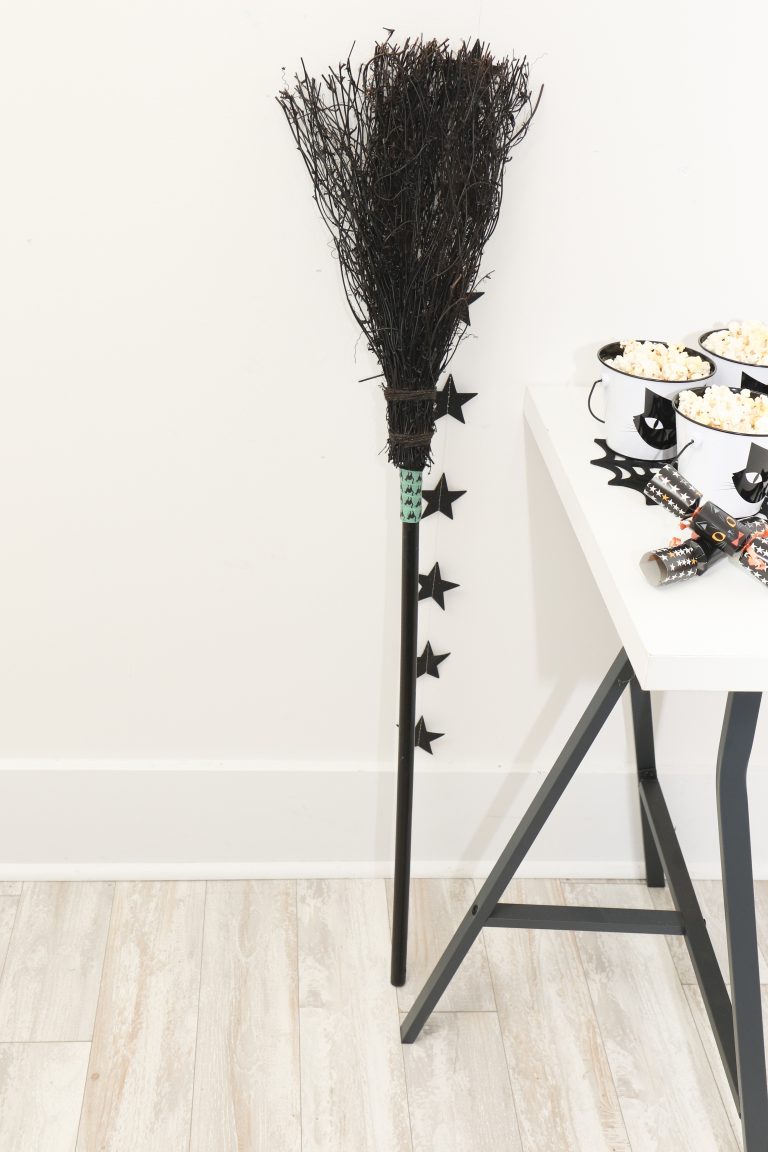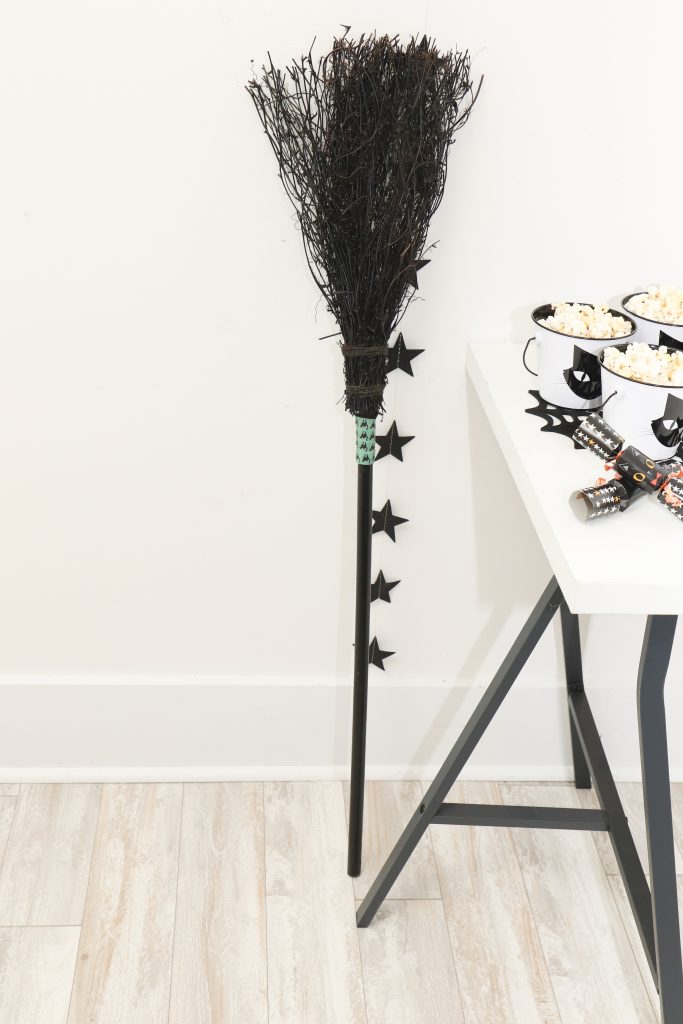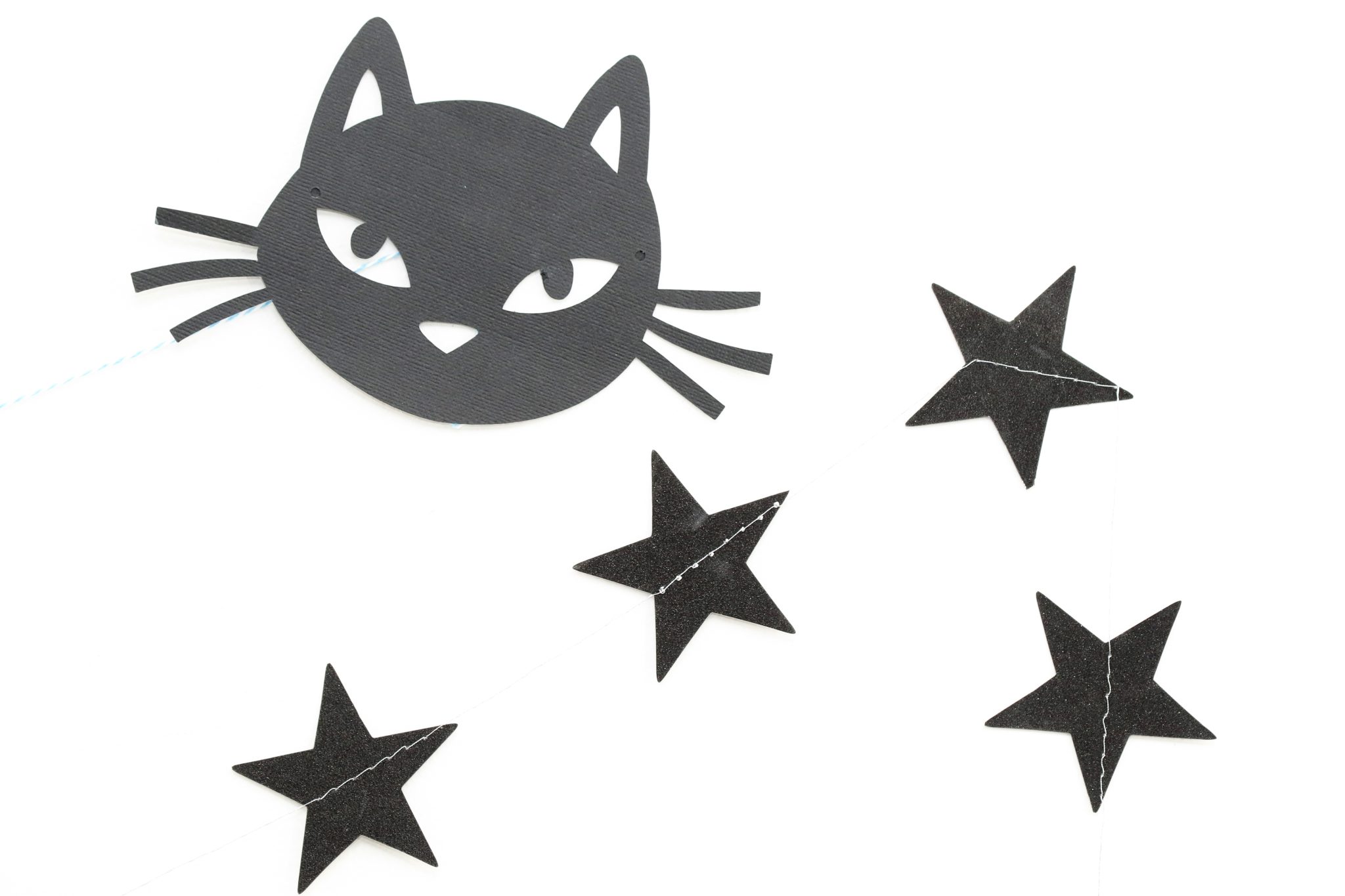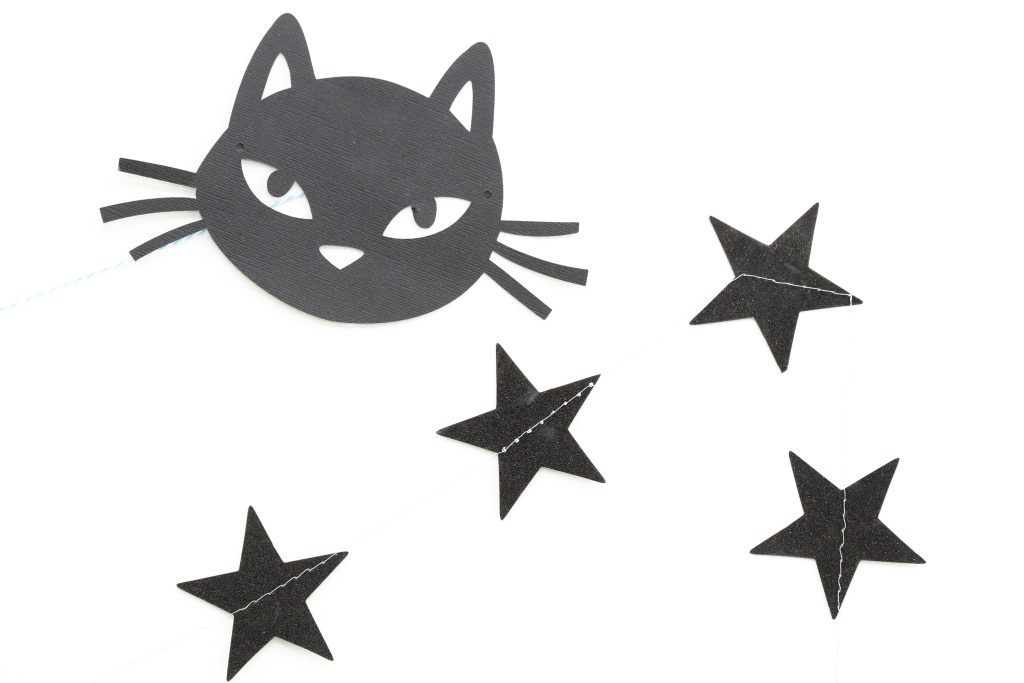 Needless to say, my kids found this Black Cat Halloween party hiss-terical. I hope yours do too!
For some alternative black cat party supplies in an easy one-stop shop, be sure to check out my Amazon Shop!
Happy Partying!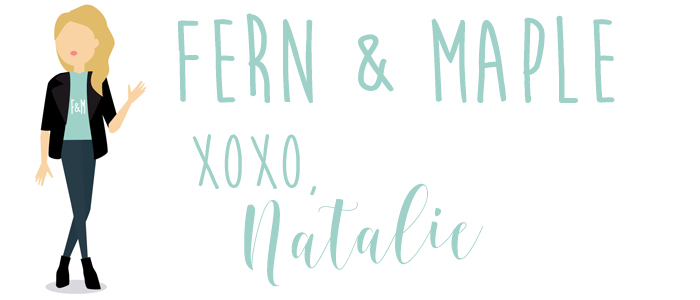 PIN FOR LATER: