The beauty of a food bar at a party is that there is a variety in the spread that allows everyone to choose what they love. But that doesn't have to mean setting everything out in a boring buffet. There are so many fun ways to make the display attractive! Doing this is even easier with something as unique and vibrant as a veggie bar! Guests will love the array of colorful and tasty options you provide in this Farm to Table Style Vegetable Bar, perfect for a wedding reception or shower. Read on to see how I styled mine!
Table Set Up
The first thing I did was set up two tables for my vegetable bar. I used tables of different heights to create dimension in the area. Above the back table, I hung a geometric color blocked "vege bar" sign in romantic blush pink and white. I also hung herbs and watercress in hanging planters above the table. Then, I draped flowy blush fabric over the center of the taller table to create a table runner. 
On the front table, I set out DIY Vegetable Bar Display Boxes that I created using the same color blocked design I used in the signage. Get the details for how to create the display boxes HERE.
TIP: Using soft colors in your color scheme, like blush and white,  will allow the bold colors of the veggies to stand out!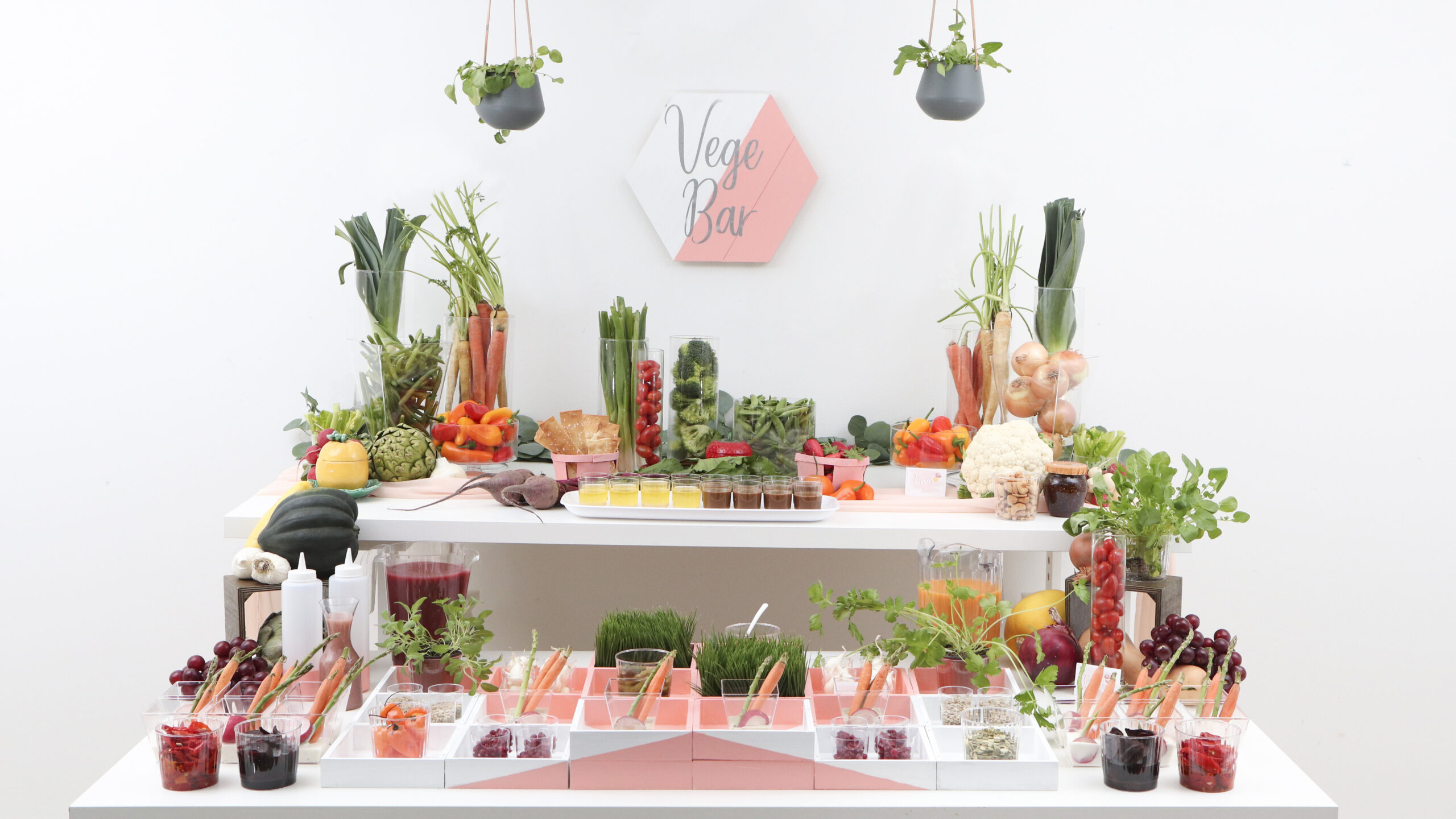 Delectable Decor
Next, I set out decor that I made using actual vegetables. There are so many colors and textures of vegetables, there is no reason not to use them for their visual appeal as well! I accomplished this by placing a variety of vegetables in clear vases and containers. Some, like tomatoes or onions, look great stacked. Others, like carrots and leeks, can stand with their leaves spilling out the top of the vases. This makes them look almost like florals! 
Then, to break things up a bit, I also placed a variety of  whole vegetables like cauliflower freely around the tables. Additionally, I added some jars of spreads I found at a local farmer's market. Finally, I used a couple of rustic risers to elevate some herbs and veggies on my front table. Having a variety of shapes and sizes in your decor, as well as different display heights, really adds interest to the look of the area.
TIP: Add a green garland at the back edge of the table against the wall to make the entire space feel even more fresh and natural!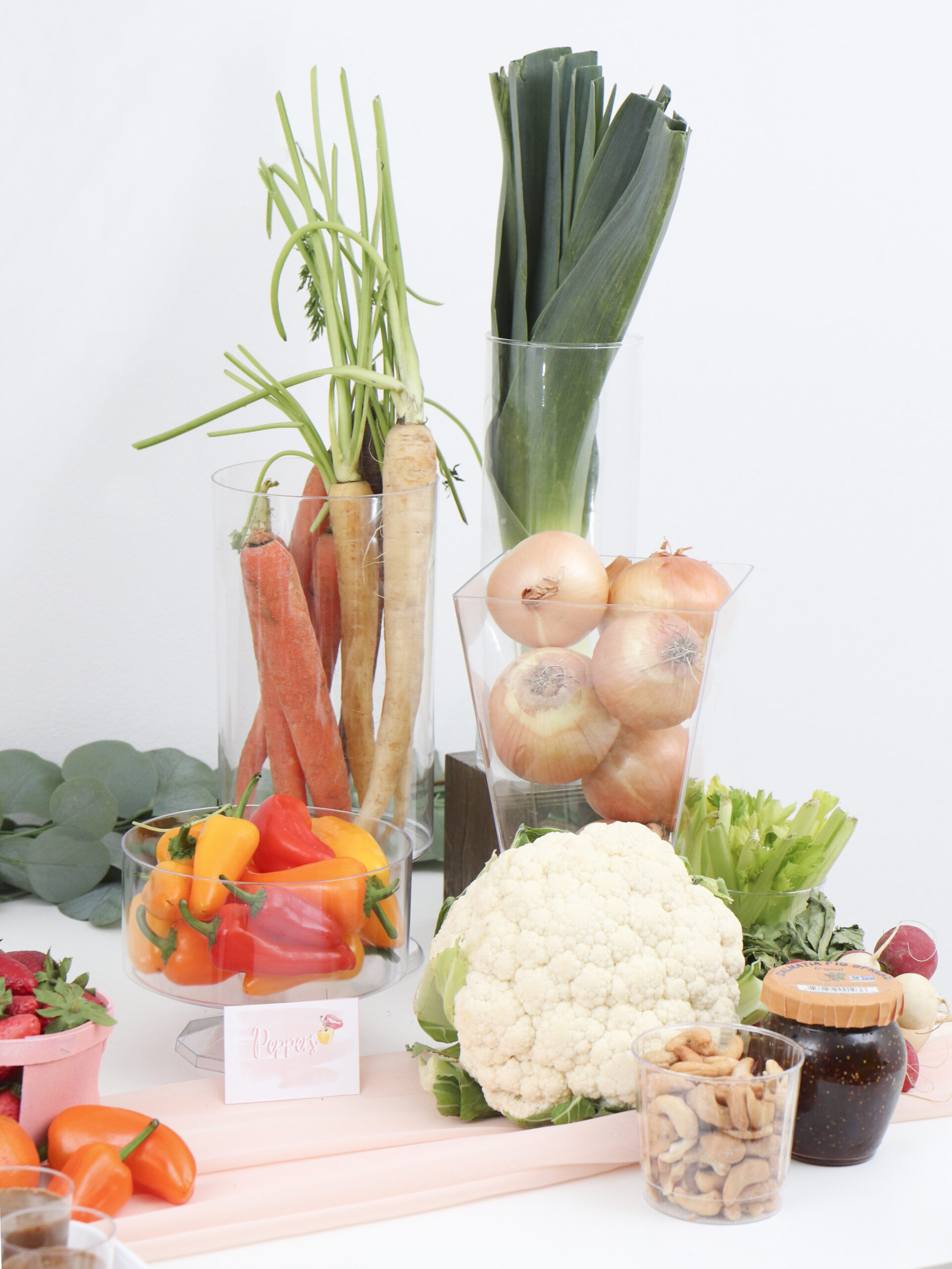 Vibrant Veggies
At this point, it was time to set out the good stuff. The veggies that were meant to be eaten! Although I suppose anyone could take a bite out of the decor if they wanted to, I figured it'd be best to provide more bite-sized portions! That meant using a variety of small cups and containers, and cutting and dividing veggies into pre-made portions for easy grabbing and eating. The display boxes made the perfect separators for different veggies, and made the entire spread look like attractive art. I used a variety of vegetables, but also added some nuts, herbs, seeds, chips, and just a bit of fruit for variety. 
In addition to the vegetable spread, I provided pitchers of fresh juices, and carafes of various dressings. I then set out cute and pretty blush watercolor labels in front of the various veggie options. Get the free printable labels HERE.
TIP: You can also pre-fill some of the individual containers with a bit of dressing for easy dipping of things like carrots and asparagus.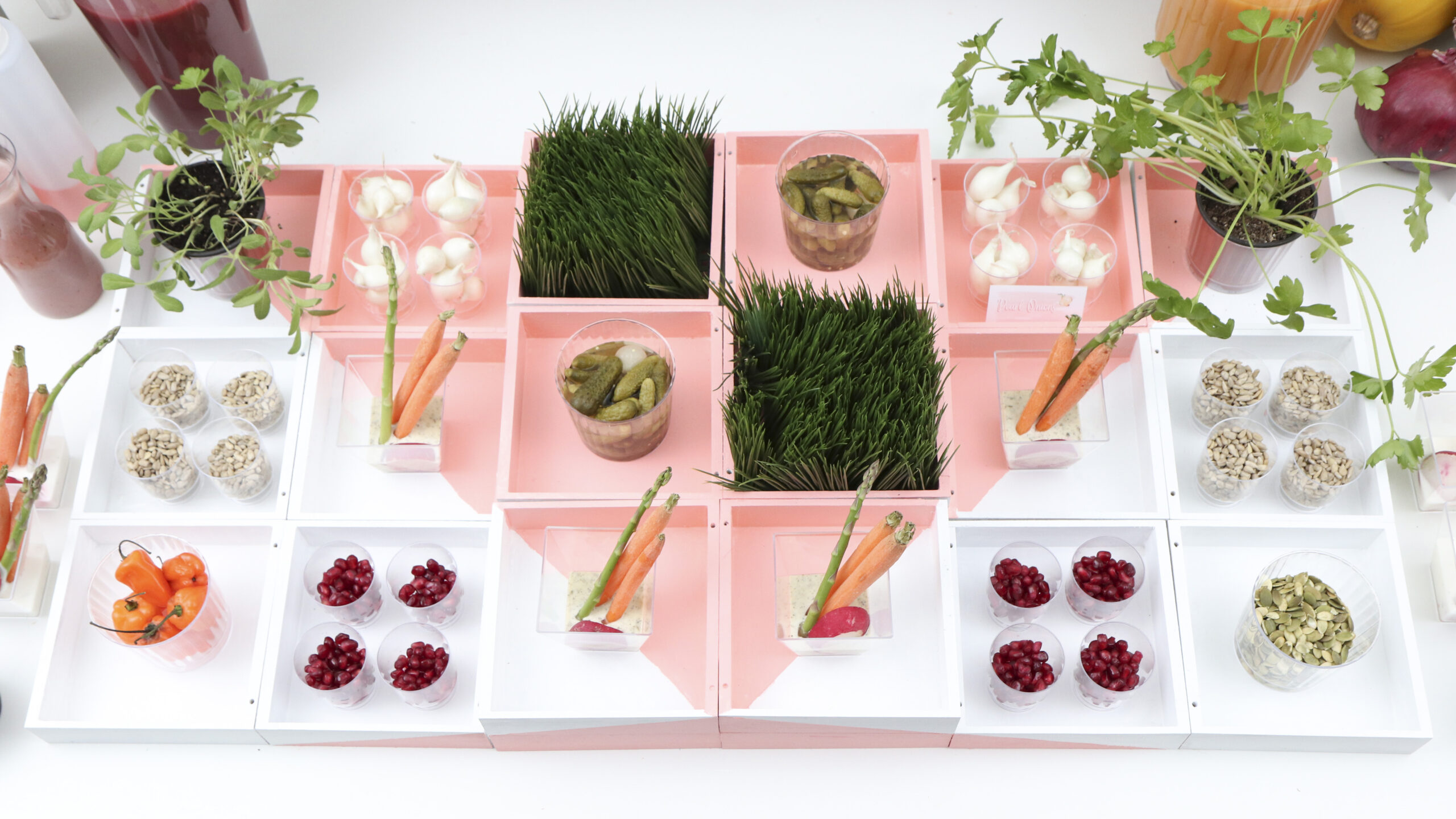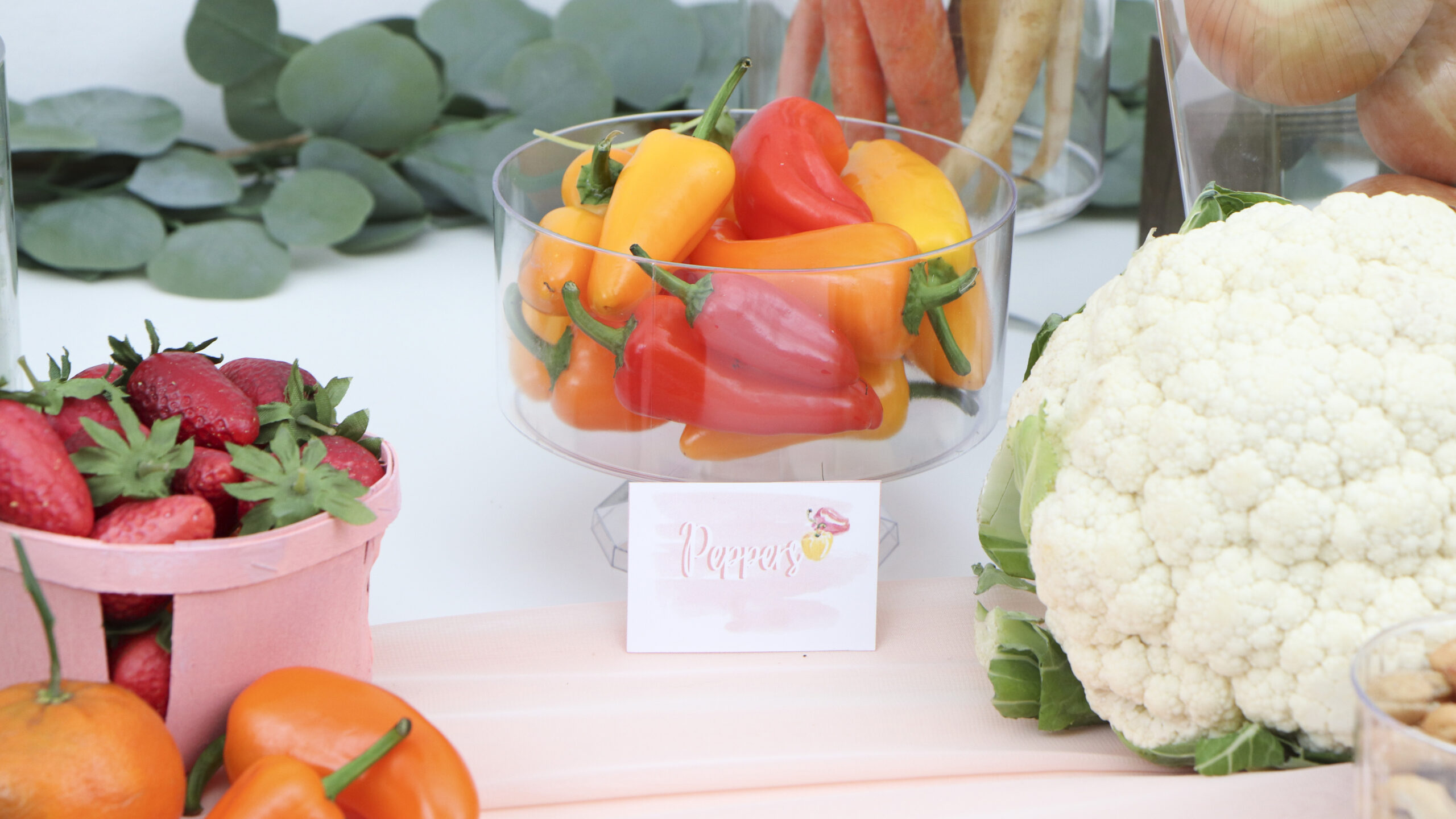 You can find all the additional details for how I created this Farm to Table Vegetable Bar on Fun365 at Oriental Trading. Everything you need to See It, Shop It and Make It with the click of a button! 
Which vegetable would you be grabbing first from this vibrant vegetable bar? Tell me in the comments below! 
And for more ideas for how to use and display fresh ingredients for wedding/party festivities (but with a bit more booze), check out my post on Three Ways to Style a Mimosa Bar.
Happy Partying!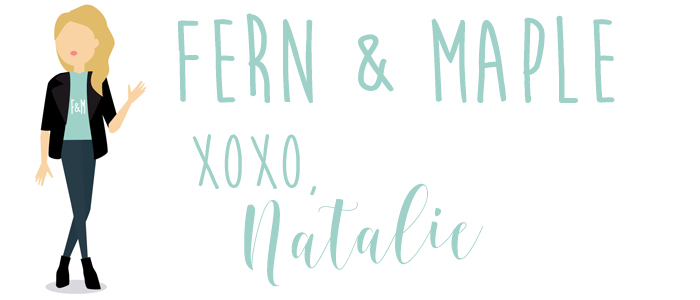 As an OTC blogger, I received compensation and/or products in exchange for my styling and crafting services. As always, all project ideas and any opinions expressed here are my own.  For further information on our disclosure policy please check out our disclosure page.
PIN FOR LATER: