Sprinkles…they make everything happier, prettier, crunchier, tastier and of course more magical.
I need a daily dose of sprinkles in my life and here are 3 easy ways to have them in yours too.
I did NOT receive compensation for this post. I did receive some free products to review.  All project ideas and any opinions expressed here are my own.  For further information on our disclosure policy please check out our disclosure page.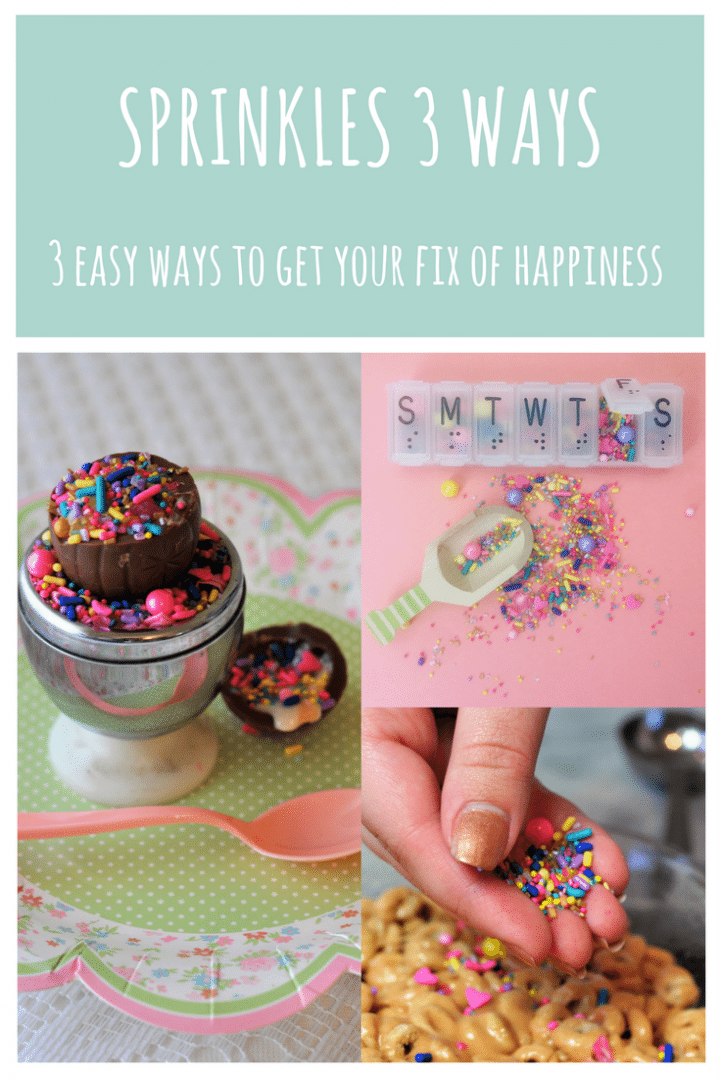 I've long loved sprinkles.  Ever since having fairy bread (sprinkles on bread!) as a child at my own birthday parties.  These days they have got even better and are now appropriately named sprinklefetti! How cool is that?!
There are such pretty and tasty mixes to choose from.  When I got hold of the "Happiness" sprinkle mix from Bakers Party Shop I couldn't wait to use it.
Funnily enough, my niece, Aiden, was over from Canada.  Every time she visits we end up in the kitchen.  We like baking together.  It was a very timely arrival.  We ended up using them in 3 fun ways.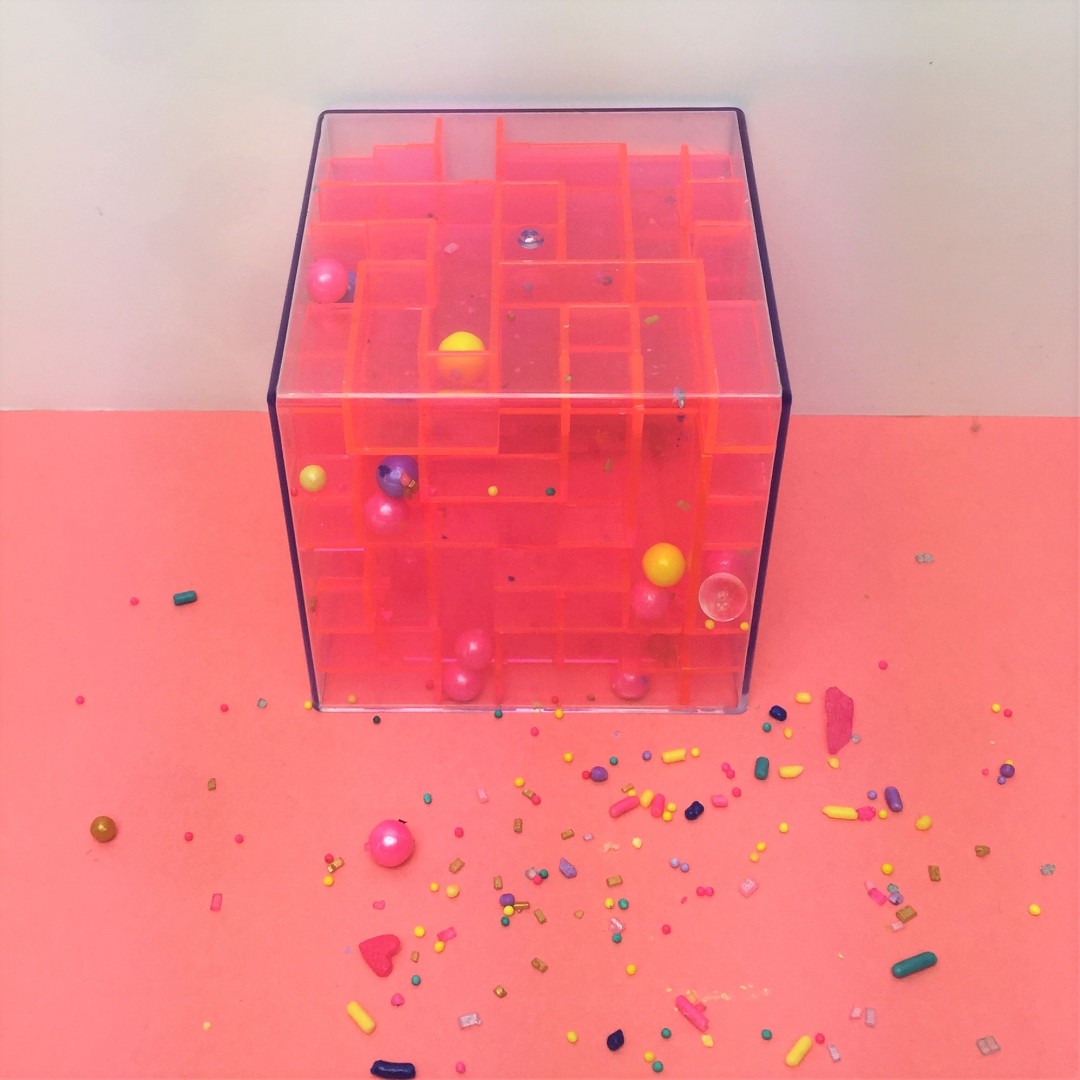 If you'd like to get some happiness sprinklefetti mix it doesn't have to be this hard! Use code SPRINKLEFETTIFUN to save 20% at Bakers Party Shop until 4/14.
We couldn't wait to use the mix, so much so that this first quick sprinkles treat came about by accident.  Aiden and I decided to get cream egg's on the way home from the shops.  When we got home it was a little like a cartoon…we both saw the sprinkles, then looked at each other, back to the sprinkles and down at our cream eggs! We could literally read each others minds!
We cut open our egg's just like you do a boiled egg and sprinkled the happiness mix onto the cream in the center.  Well true to it's name it sure did bring us happiness and the kids too when they got to try it out.
What next? we weren't done!  Aiden knew that her cousin Parker loved peanut butter, so she decided to make her her favorite peanut butter tasty treat.  It's basically a mix of peanut butter, cheerios and marshmallows that she found on food.com.  Yeah, I think Parker might like that! lol!
My addition…lets add magic! aka sprinkles!    Now that just makes it really happy, colorful and far better for a spring treat.
Ingredients:
Lots and lots of happiness sprinkle mix
3 tablespoons of real butter
6 cups of Jet Puffed mini marshmallows (about 1 package)
1/2 cup of peanut butter
5 cups of honey nut cheerios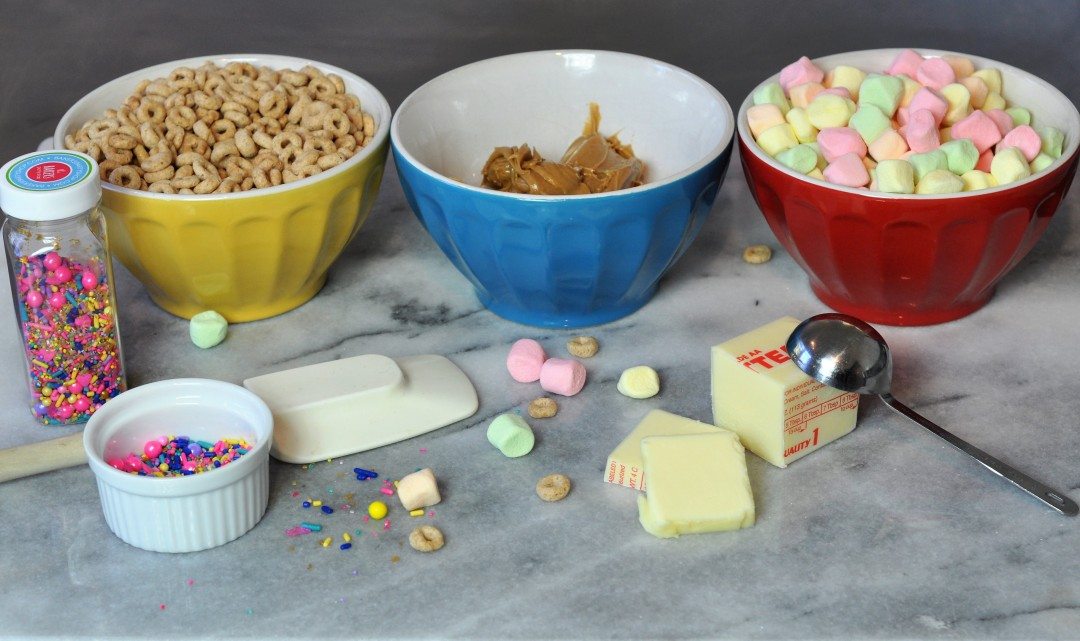 Gather ingredients. Grease 13×9 pan.
2. Put butter & PB into microwave for 1min
3. Add marshmallows & microwave for 1min
4. Add the cheerios, stir well
5.  Press mixture into prepared pan
6.  Add the Magic & allow to cool
3. Have Fun With It – Make Yourself Smile Everyday!
To me sprinkles just scream fun.  They also make for the perfect little sweet treat to keep you going through the afternoon!
It may be naughty but it sure is fun taking the idea of a daily dose literally!
Don't forget, if you'd like to indulge in some sprinkle fun with me, pop on over to Bakers Party Shop and use the code SPRINKLEFETTIFUN to get 20% off your order.  Sprinklefetti mixes aren't just limited to the happiness mix, there are lots of fun mixes to try out.
Be happy!  x