Have you recently got engaged? If so, CONGRATULATIONS!! I'm so excited for you – your fun, wild ride is about to begin.
Carry on reading and enter to be in with your chance to win over $1,000 of prizes in Evite's® #neartheknot photo contest.  That's a great way to celebrate!
I am an Evite® influencer and this is a post sponsored by Evite® .  All opinions and experiences are my own.  For further information, please visit our disclosures, page.
It's been 11 years since I got engaged.  We lived on the East Coast of the US at the time.  David proposed to me at our new home; our first real space that belonged to the two of us.  There we were in front of a toasty fire, cuddled up with a glass of wine and David drops to one knee and out pops a romantic speech with a beautiful ring.  Big smile!  So picture perfect I almost forgot to say yes! Even better, it was after a magical night of Christmas Carols and snowfall in the beautiful town of Kent and I will never forget it.  We ended up getting married at the same house which made it so much more special.   Here's a few photos "back in the day" (when I didn't have wrinkles and photos weren't as good!) of our celebrations.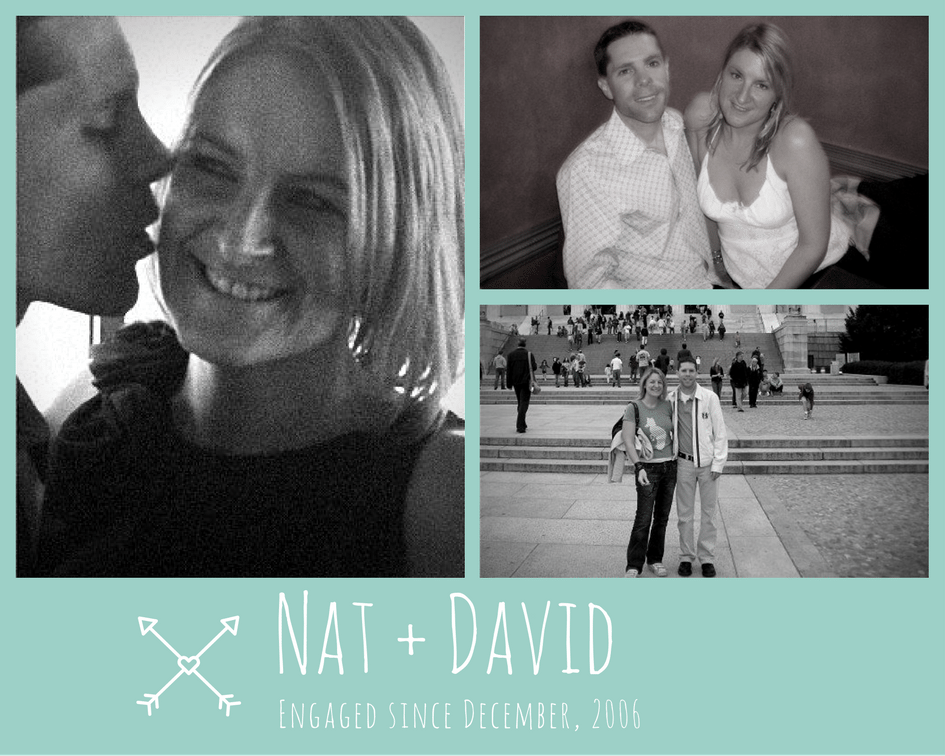 I will also never forget the thrill of that feeling of excitement after the proposal, of being caught up in the momentum of celebrations, announcements and spending special time with family and friends that surround the buildup from "the question" to the big day and beyond.
It's simply a whirlwind of organizing and bringing people together.  Everything from engagement parties, bachelor and bachelorette parties, rehearsals, welcome dinners, to the wedding itself and followed by post wedding events like brunches for out of town guests.  Phew! And for us, a second set of all of the same celebrations back home in New Zealand! Part 2!
While it's all very exciting some of this can be stressful and time consuming.  Back in 2006 I was using a combination of spreadsheets, lists, phone calls and more to communicate with my guests.  It was so important for us to share these times with our nearest and dearest but it was so hard logistically to get them all there.
How times have changed!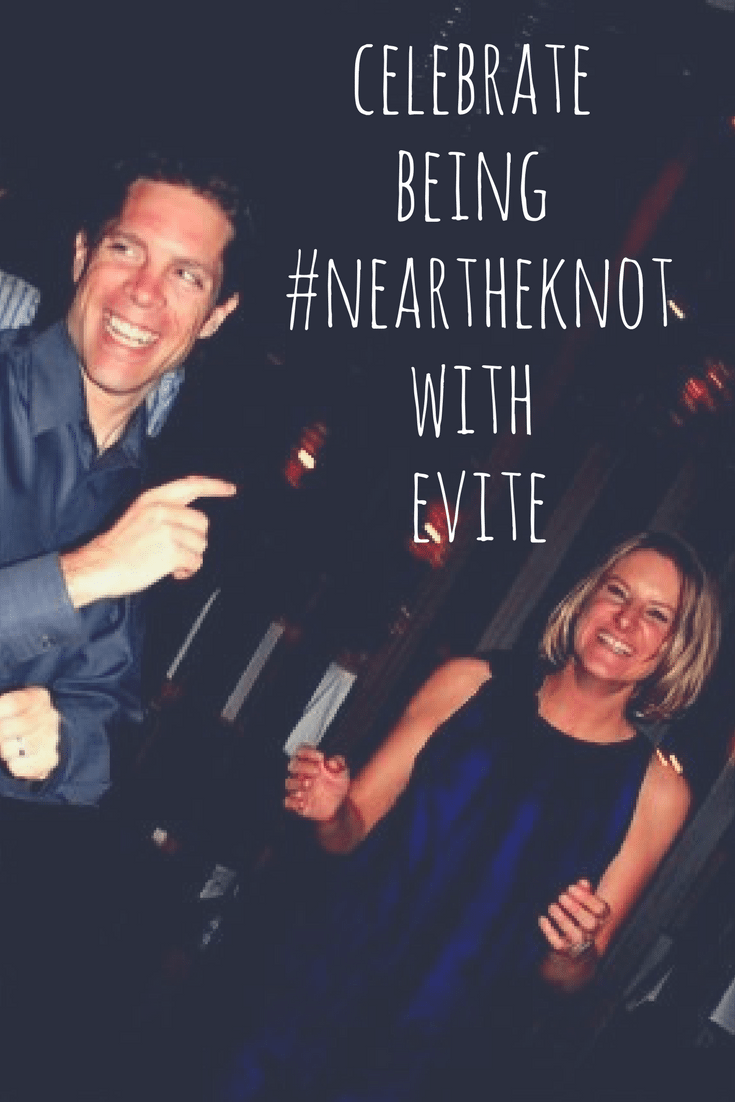 I just started working with the cutest newly engaged couple, Diana and Justin.   They got engaged in May last year and will be getting married here in San Francisco.
First let me tell you their story. Super cute!  Justin convinced Diana to take off work a little early for a hike  – they drove out to Mount Davidson and unfortunately Diana was a little on the cranky side after a stressful work week.  After some back and forth about the "the stupid hike" (lol) they went for it. At the top, all Diana wanted to do was sit down.  Justin on the other hand, wanted to take in the beautiful sight of the city.   Thankfully she relented and walked to the edge of the overlook which gave him just the right opportunity get down on one knew and say "actually I had an ulterior motive for bringing you up here"…
She said YES (Yay!) and he then started to pull all his elaborately planned proposal props out of his backpack.  He'd got so nervous he ditched his plan and just asked.   Sometimes the simpler approach can be the best approach! They have a wonderful story they both laugh about.
I'll also be recommending they take the simpler approach to planning tying the knot as well.  They don't have to do it how I did back in the day.   Bringing their family together from across the United States and beyond can be a lot quicker, easier and much less stressful using Evite®.  We will also be able to include everyone in the entire experience, from beginning to end.  Sharing all of the different events with guests from one place and using the photo streaming function to share photos with each other.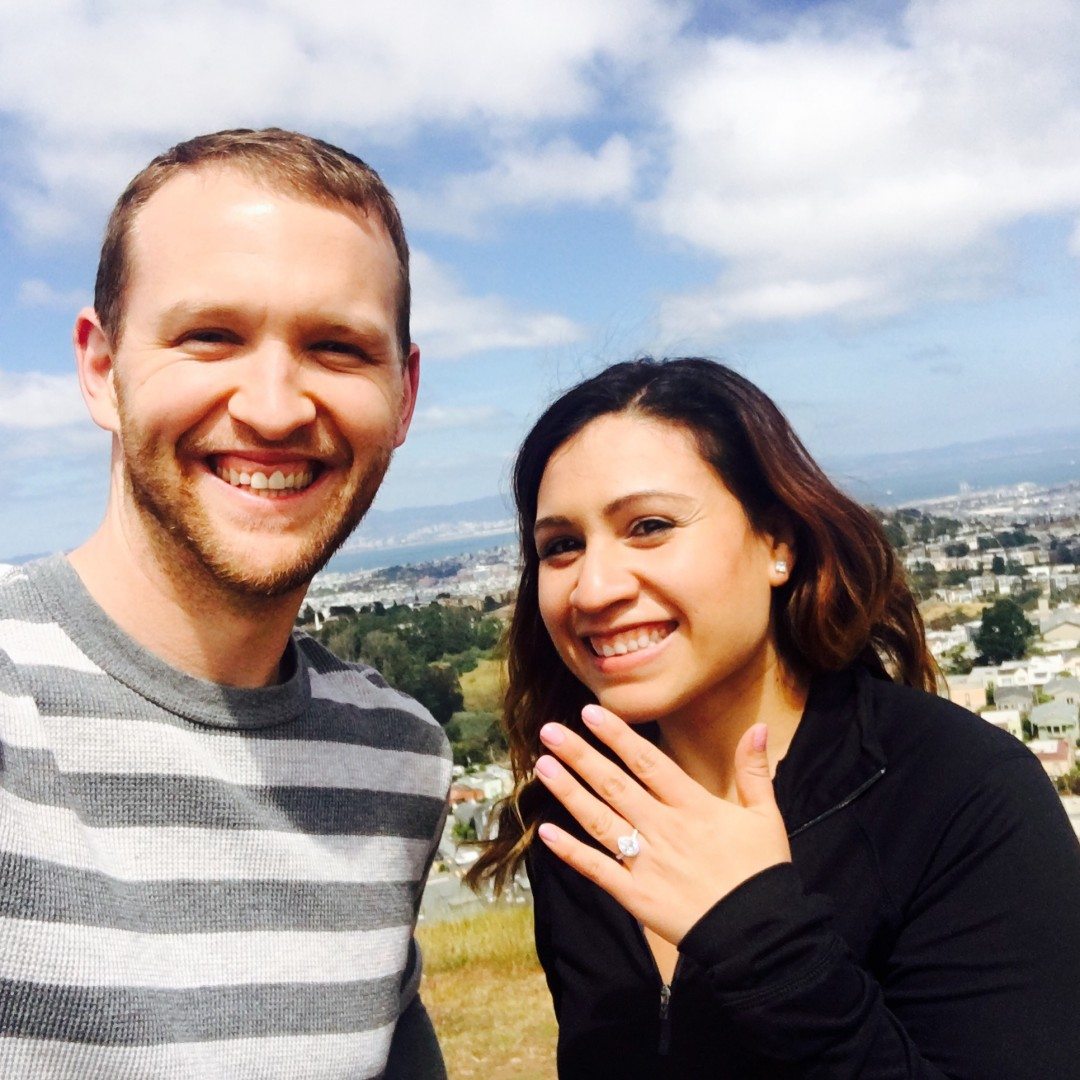 More than that though, here is why I'll be recommending Evite® to Diana and Justin for their wedding planning.  Along with a little push back on any etiquette concerns…ever so nicely of course!
Organizing is a breeze
This is so important to me; with Evite® you aren't juggling all the balls yourself. Evite® tools step in and manage it for you and you can have your bridal party assist you using Evite® as well.
Easy to collect e-mail addresses – In this day and age you may be similar to me, postal addresses have kind of fallen off my radar, just upload your existing email lists;
Forget addressing all of those envelopes
Reduce wrong address returns
Manage RSVP's
Mind your manners – I still feel guilt over thank you cards. I got some out, but honestly not the majority.  I'd have loved Evite® to take care of it for me within the "appropriate" time frame.
Easy Scheduling – Add everything to your calendar
On the Run – No problem, manage it from your Evite® app!
Handle special requests, questions & messages
Collect meal preferences
Gather your photos across all events associated with your wedding
It's cost effective
For newly engaged couples looking to save money in their overall budget this is great way to do it.
The cost of printing your invite and then covering postage (including return postage) far outweighs the cost of its electronic counterpart.  This isn't even touching on the time and cost associated with your time managing a paper invite and subsequently your guests time getting the rsvp back to you.
 Addressing Etiquette Concerns
There are some traditionalists who will say you can't address social etiquette or convey the importance of a wedding using electronic invitations
For me (wait for it, deep breath…) as a New Zealander living abroad, married to a Canadian living abroad, with an Australian and an American child and family and friends all over the world …..(breathe again!), I can't pass up the benefits of using electronic invitations, naysayers I'm sorry, I think it's now totally acceptable to send electronic invitations.  Here's why:
You can now convey wedding tone using beautiful formal invites available on Evite® and address dress code
Elegant custom designed invites from a favorite designer can be uploaded. I do this all of the time, all of the benefits without losing my personal design aesthetic;
Evite® premium is ad free, it will be a seamless "Invitation only" experience
These days' technology has advanced to the point you can see paper texture! You can also select an envelope and the color and texture of the envelope liner;
There is flexibility to add a personal message for your guests, a map, special welcome or hotel instructions
What do you think?  I'm off to enter Diana and Justin.  Why don't you enter your engagement photo too.  You have until the 23rd of January to submit here.  If you win you can use all the premium options for free and benefit from stress free planning, beginning to end!
Congratulations again and happy planning
Nat xx